Our May Facebook competition had the theme 'Architecture'. Did you win? Read on and find out…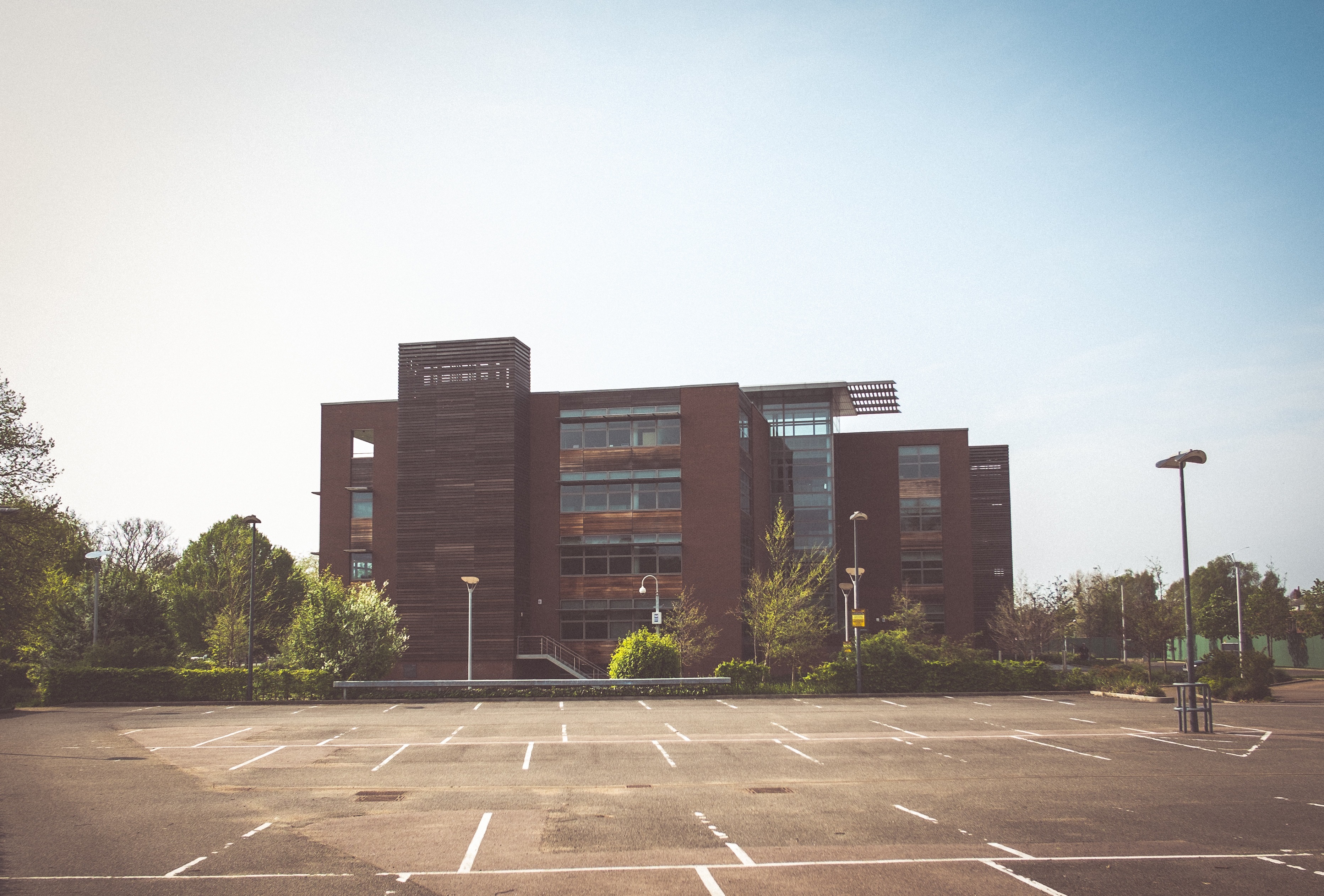 The May Photo Challenge theme was 'Architecture' and we received some stunning and very interesting entries. Thank you to everyone who entered – here are our winners:
First Place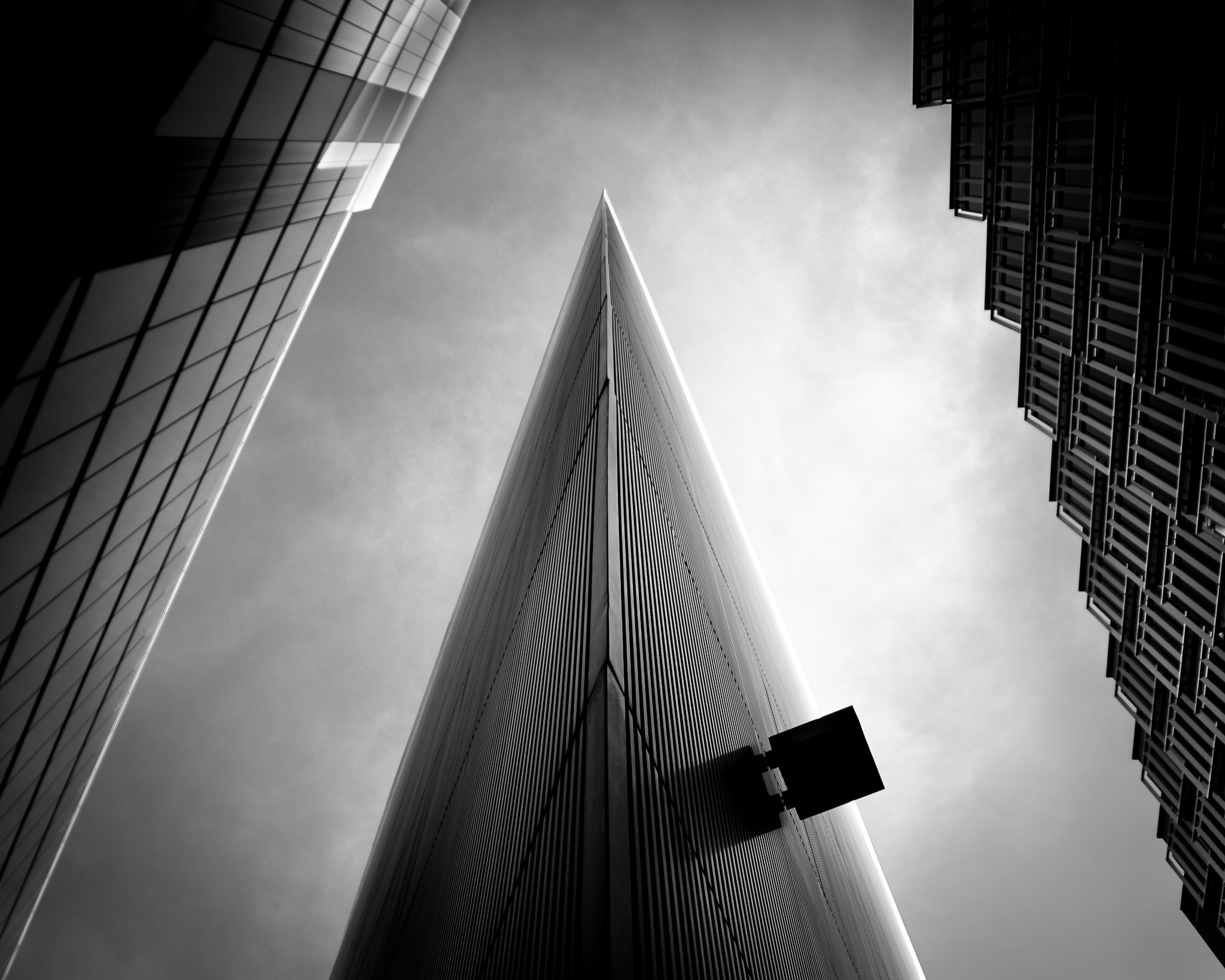 Congratulations to Lee for this winning shot. We love the contrast of shapes and patterns throughout the image and how the central building's sharp lines really stick out against the soft clouds above. A great and interesting shot, Well done, Lee!
Lee talks us through the winning image…
I bought a used Canon 5D Mark II from Wex Photographic earlier this year and had it converted with an infrared filter. I use it for both landscapes and architecture. This shot was taken near City Hall in London. I was looking for an interesting view of Tower Bridge when I chanced across these office buildings. I really liked the composition of a triangle within a triangle, so I set my camera up and waited for the light to highlight the edges of the buildings. The infrared helps to pull out details in the shadows and sky. I used a Canon EOS 5D Mark II (converted for infrared) with a Tamron 24-70mm f/2.8 Di VC USD SP lens and a circular polariser, at a shutter speed of 1/100sec and an aperture of f/2.8, at ISO 100.
You can see more of Lee's photography on his website.
Second Place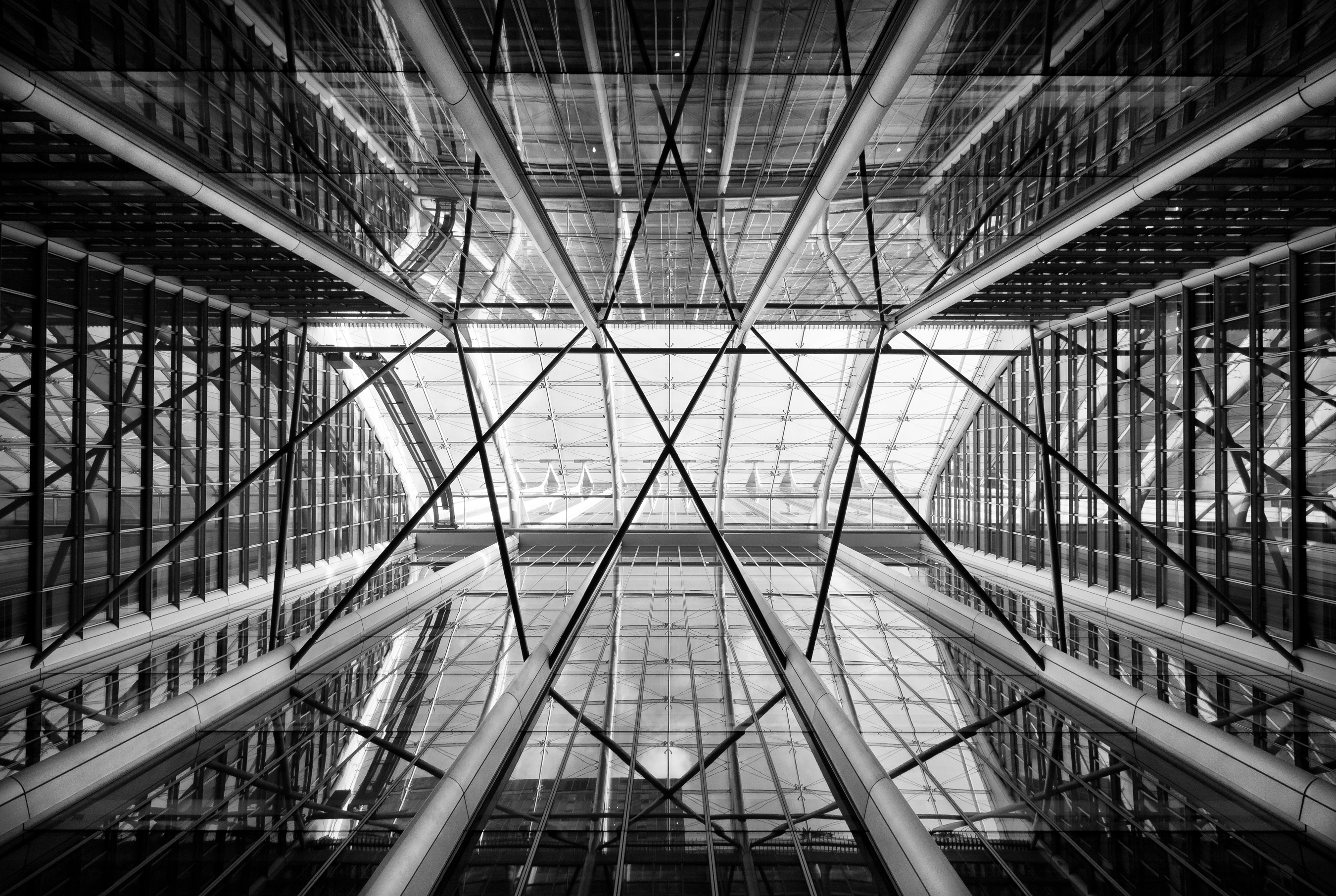 Well done to Aaron for taking second place with this striking interior shot. With so many leading lines throughout the image, it really keeps the eye interested through the mix of contrasting lines and reflections.
Aaron talks us through his shot…
This is the awesome looking atrium inside a building called CityPoint on Ropemaker Street in London which mainly consists of a few shops and offices. I just love the intersecting lines and the reflections going on in the glass. There is so much going on here but the use of the leading lines as you look up helps you focus on individual parts of the image. It very much reminds me of a spider's web and I think this is where the architect's inspiration has come from. Being an architecture photographer, I'm a massive fan of these intricate atriums and love photographing them. I used a Sony Alpha A99 with a Minolta 17-35mm f/2.8 lens at ISO 400, at a shutter speed of 1/40sec and an aperture of f/13.
You can see more work by Aaron on his website.
Third Place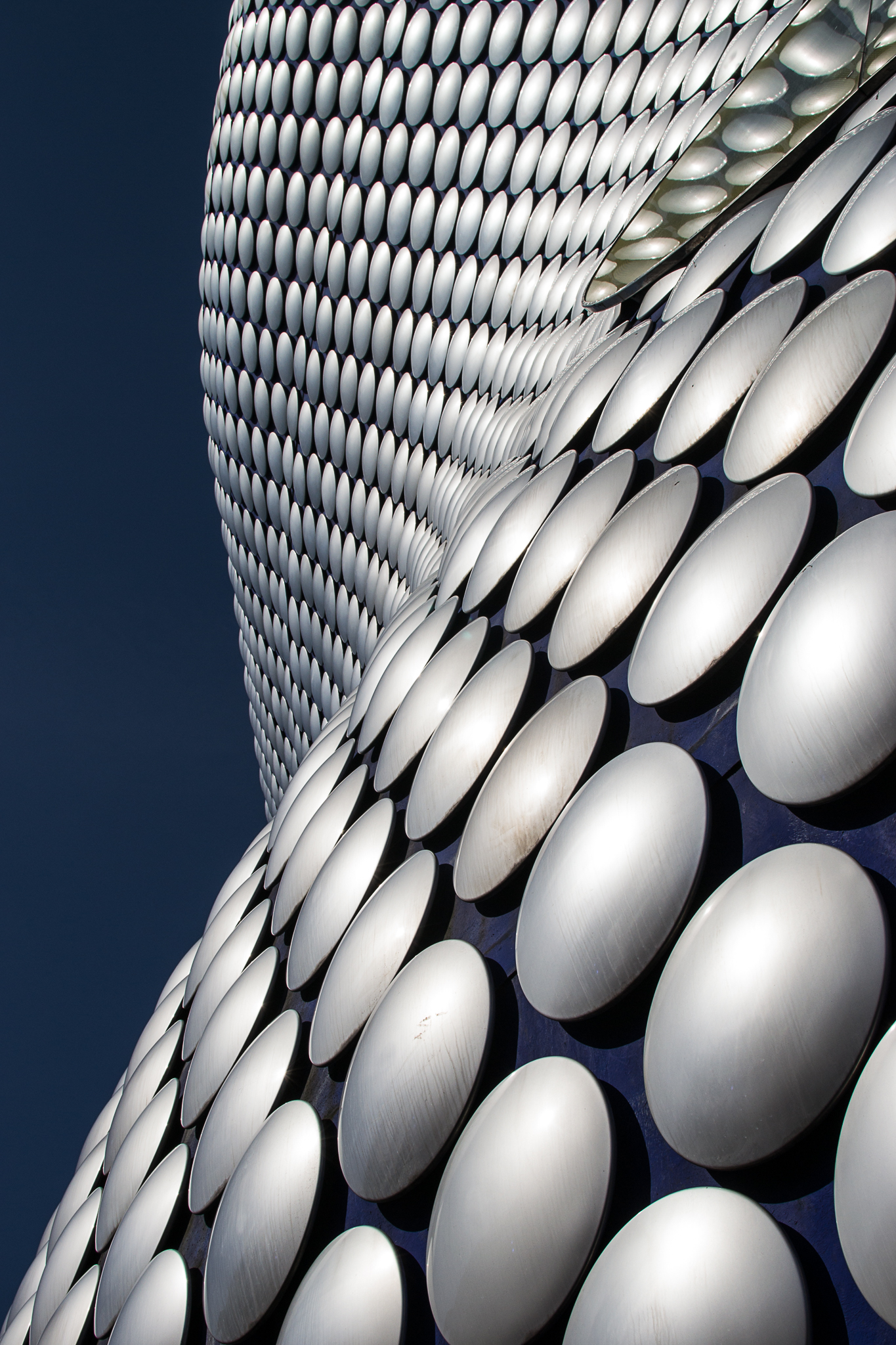 We received several shots of the Bullring center in the competition, but this one stood out against the rest. We particularly loved the angle from which this was captured, with the discs weaving through the frame and contrasting against the deep blue of the sky. An interesting take on a popular building – great work Paul!
Paul explains more about his shot…
The photo is of the Bullring shopping center in Birmingham. I really liked the contrast between the silver discs, the blue building and the sky, and also love the the repetitive pattern. I used a Nikon D3100 and Nikon 35mm f/1.8G AF-S DX at ISO 100, with a shutter speed of 1/640sec at f/11.
You can find more of Paul's photographs on his Flickr page.
Thank you to everyone who took part in May competition! Visit our Facebook page for details of this month's competition.