Our October Facebook Photo Challenge generated a variety of inspiring images on the theme 'Autumn'. Was yours one of our favourites? Read on to find out…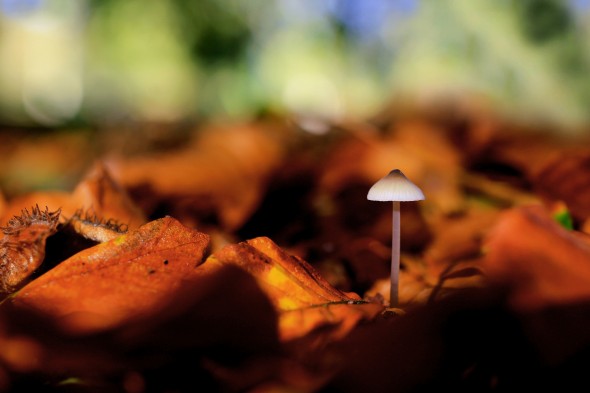 Image: Katie Dix
With its ever-changing colours and dramatic sunsets, autumn is one of the best times of year to get out and about with your camera, as illustrated by the fantastic entries we had for the October contest. Picking just three winners was a challenge but our favourites are below.
First Place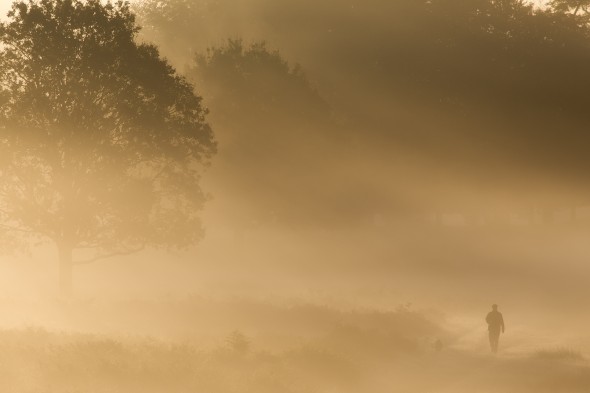 First Place – Daniel Hannabuss
First place in this month's competition goes to Daniel Hannabuss. Daniel has perfectly captured an atmospheric autumnal morning with this misty shot. The human element to the image sets the scale nicely and adds a distinct silhouette to balance the composition.
Daniel tells us about his image…
The image was captured whilst I was out trying to shoot stags in their rut. We got there early and as we made our way down to the ponds we noticed a fair amount of mist building. What I enjoy most about this image is how the light ignited the mist in an amazing warm glow, which felt like the air was alive. I only noticed the man and his dog at the last minute and the scene vanished in probably 30 seconds.
I shot this on my Canon EOS 6D with the Canon EF 70-300 f4-5.6 IS USM. This was set at 300mm with an aperture of f5.6. I used a shutter speed of 1/3000 sec and an ISO of 200.
For more of Daniel's work you can visit his website.
Second Place
Second Place – Justin Minns
Justin Minns claims second place with this intentional camera movement (ICM) shot. The colours give an impressionistic representation of autumn, while the familiar tree shapes break up the shot.
Justin talks us through his shot…
Silver birches are so photogenic and this group on Sutton Heath in Suffolk were surrounded by swathes of bracken in varying shades of green, yellow and brown as they changed for autumn. After trying a few compositions I decided to try something a bit more creative to capture the atmosphere so experimented with different shutter speeds while moving the camera to get this effect.
This was shot with my Canon EOS 7D, with a Canon EF 70-200 f4 L USM at 70mm. I used a shutter speed of 1/6sec, an aperture of f/8 and an ISO of 100.
Visit Justin's Website for more of his photographs.
Third Place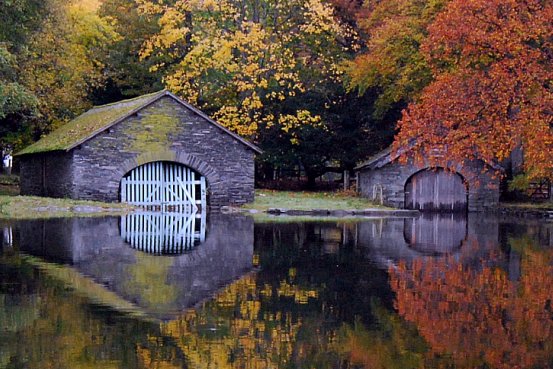 Third Place – Noel Lambert
Noel Lambert won third place in this month's competition with this postcard-like shot, perfectly depicting the iconic colours of autumn. The reflection really sets the rest of the image and the addition of the second boathouse on the right provides an extra plane of symmetry.
Noel explains how he got his shot…
The image was captured from a rowing boat on Lake Coniston in late October back in 2008. I regarded it as my 'first proper photo' and I'm as pleased with it now as I was then.
I was using a Nikon D40x, which was my first DSLR, and the 18-55mm f4-5.6 kit lens it came with. I edited it using the 'Picnik' software then on Flickr but which they've since taken off. It was hand-held as the boat had oars but no tripod.
Visit Noel's Flickr page for more of his photographs.
Thank you to everyone who took part in our October competition! Visit our Facebook page for details of this month's contest.