This month the theme of our Facebook challenge was 'Architecture'. See which photographers triumphed as we reveal the results.
First Place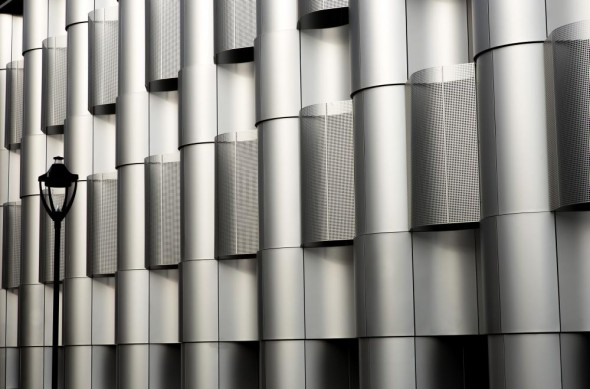 By Chris Hill
We loved the shapes and forms in Chris's stark monochrome image. It's an expertly done composition that makes the most of the strong verticals and smooth textures of the building. The placement of the vintage-looking street light is canny too, contrasting with the ultra-modern building and making the image into a fusion of old and new. Top marks, Chris!
Chris talks about his shot:
The photo is of the Life Sciences building at Bristol University. Architectural photography is something I'm really enjoying at the moment, and the building lends itself so well to it with its curved lines that create the contrast. The late afternoon lighting seemed perfect to accentuate this.

I used a Nikon D750 coupled with a Tamron 24-70mm f/2.8 lens.
Keep up with Chris by following his Facebook page.
Second Place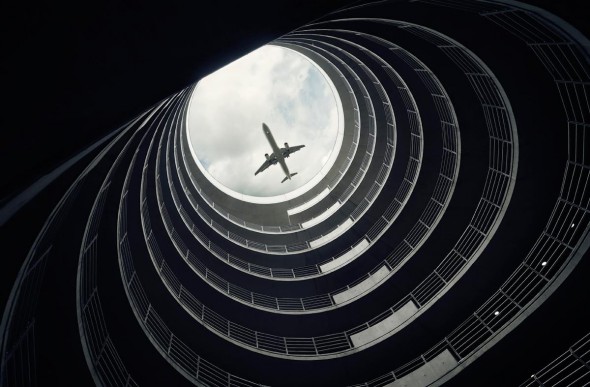 By Ivo Ivanov
What a spectacular moment! Ivo's perfectly timed shot augments the already fascinating architecture with the plane overhead for a surreal effect. An eminently worthy second place.
Ivo discusses his image:
The shot is taken from the bottom of a large multi-level car park, right next to Hamburg International Airport. If you're lucky, every 15 minutes a plane passes in this exact position.

Shot with a Nikon D300 and a Sigma 12-24mm lens.
You can see more of Ivo's images at his website or his Flickr page.
Third Place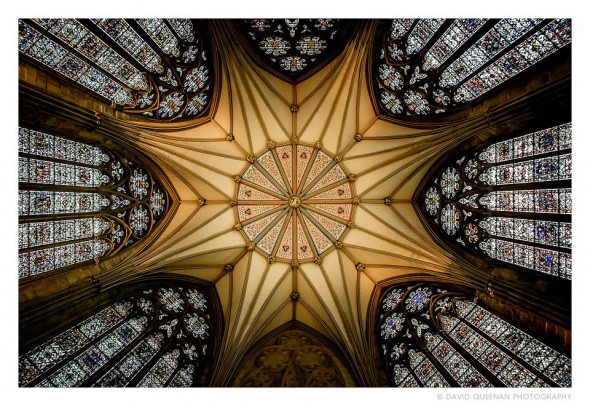 By David Queenan
Plenty of photographers try it, but few get their church ceilings as perfectly composed as David. He's made the most of some complex, intricate geometry to create a fascinating image.
David talks about his image:
I took the photo in York Minster when we were there for a short break in the summer. I had to lie on the floor to make sure I was pointing the camera straight up and the symmetry correct.

I used a Fuji X-E2 and XF 10-24mm lens, handheld.
See more from David at his photography website, and keep up with him on Facebook andFlickr.
Thank you to everyone who took part in our October competition! Visit our Facebook page for details of this month's contest.