Our September Facebook Photo Challenge had the theme 'Chasing Light'. Did you win? Read on to find out…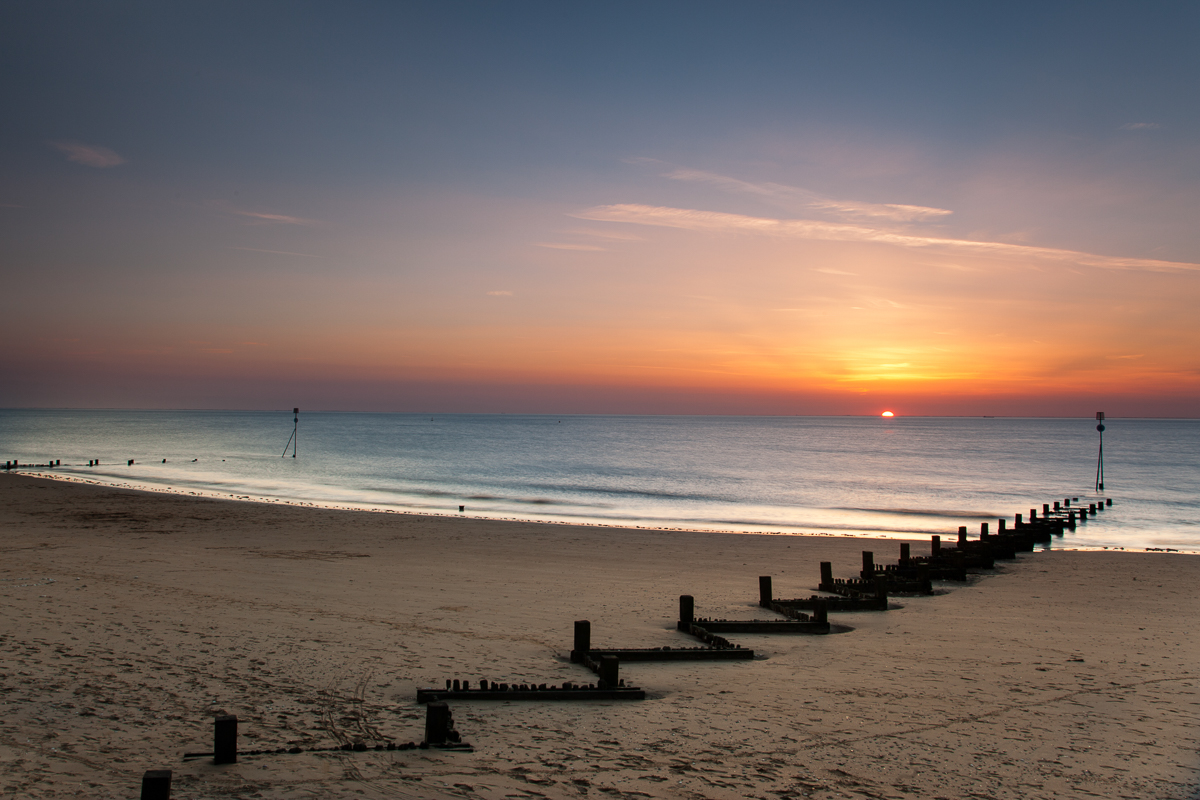 The days are getting shorter and the sunsets more dramatic, making it the perfect time of year to chase the last light of the day and shoot some atmospheric images. We had some great entries into the September competition, making choosing the winners a tough task.
First Place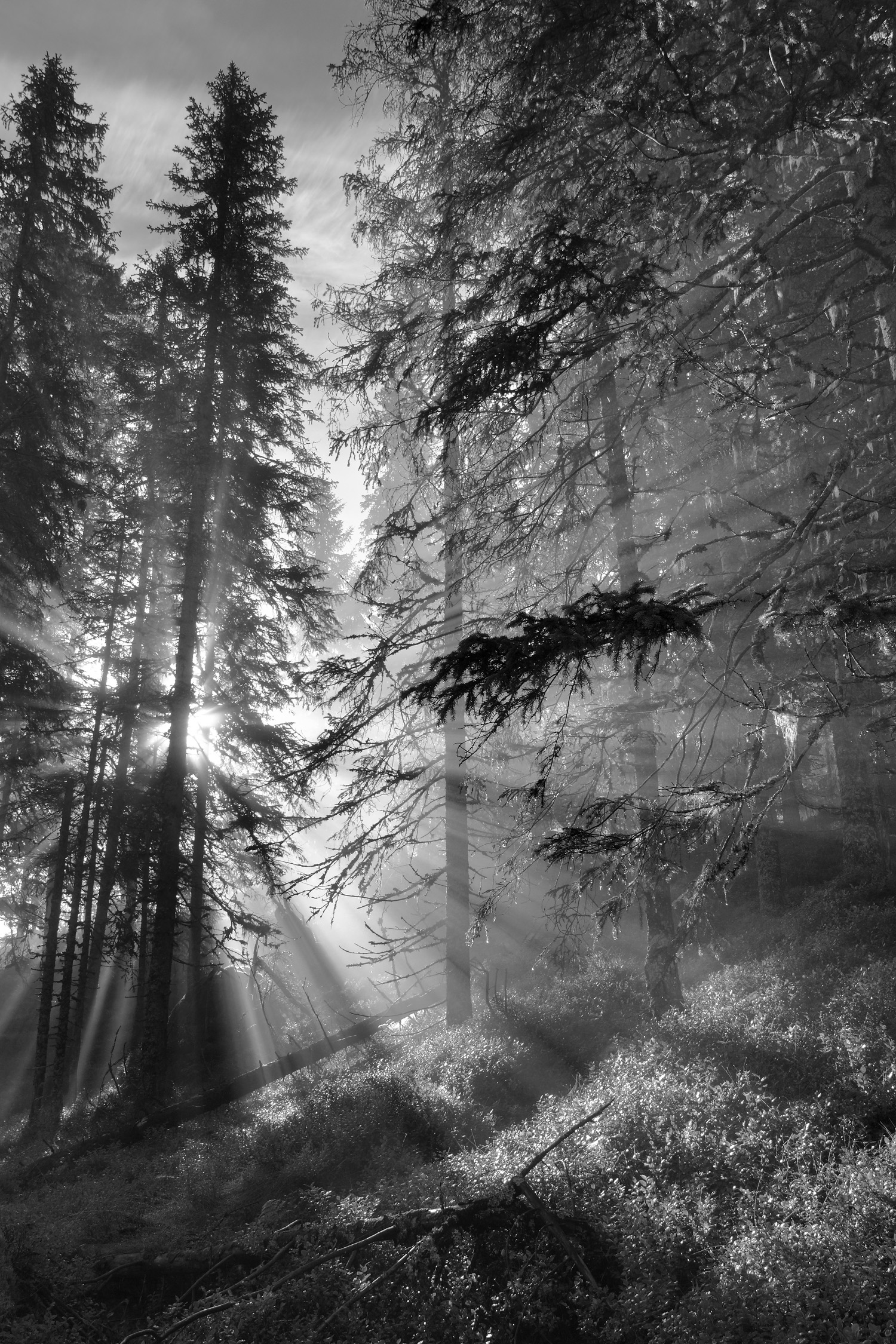 First place for September's challenge goes to Martin Priestley. This shot fits the theme perfectly, with the black-and-white edit adding a touch of isolation and altering the warmth that the sun rays would have brought, while also bringing out the definition of the rays amongst the mist.
Martin tells us about his image…
This image was taken in the stunning Norwegian scenery above the small village of Mo near to Dalen. Whilst staying with friends I dragged myself out of bed before dawn and was rewarded with a beautiful misty morning. Whilst taking some shots looking down the valley, I happened to turn around and could see the sun streaming through the trees. It was only a fleeting moment, so I was very pleased to get the shot. The photograph was taken on a Canon EOS 50D with the Canon EF 17-40mm f4 L USM lens on a Manfrotto tripod. I used ISO 100, an aperture of f/11, and a shutter speed of 1/30th second.
For more of Martin's work you can visit his website.
Second Place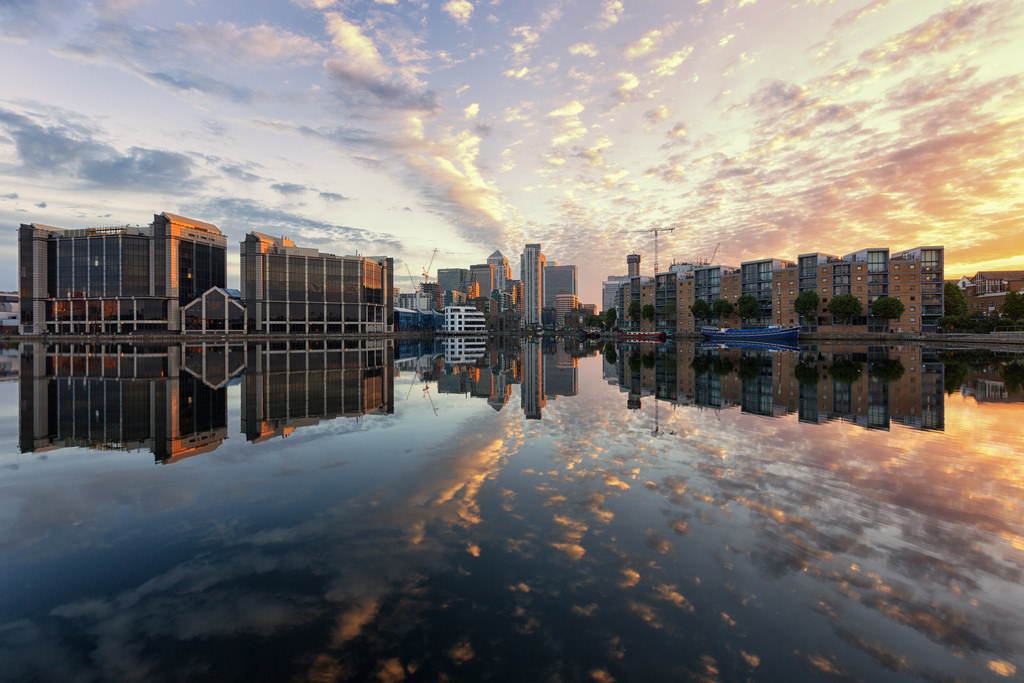 Second place goes to Paul Shears. We love how still the water is, giving an almost perfect mirror image to the scene. The colours are great and really show the diminishing light. Fantastic capture!
Paul explains how he got his shot…
I arrived around 04:00 just under an hour before the sun was due to rise. This shot was taken a few minutes after sunrise at 04:58. While there was no wind to upset the water's surface, the winds higher up were moving the clouds pretty quickly, so the scene was constantly changing along with the light, allowing for some very different shots. One of my best days photographing this year for sure! I shot this on my Canon EOS 6D with a Canon EF 16-35mm f/2.8 L II USM lens set at 16mm at f/11, with an ISO of 100 and a shutter speed of 1/5 second.
For more work by Paul you can visit his Flickr page or his website.
Third Place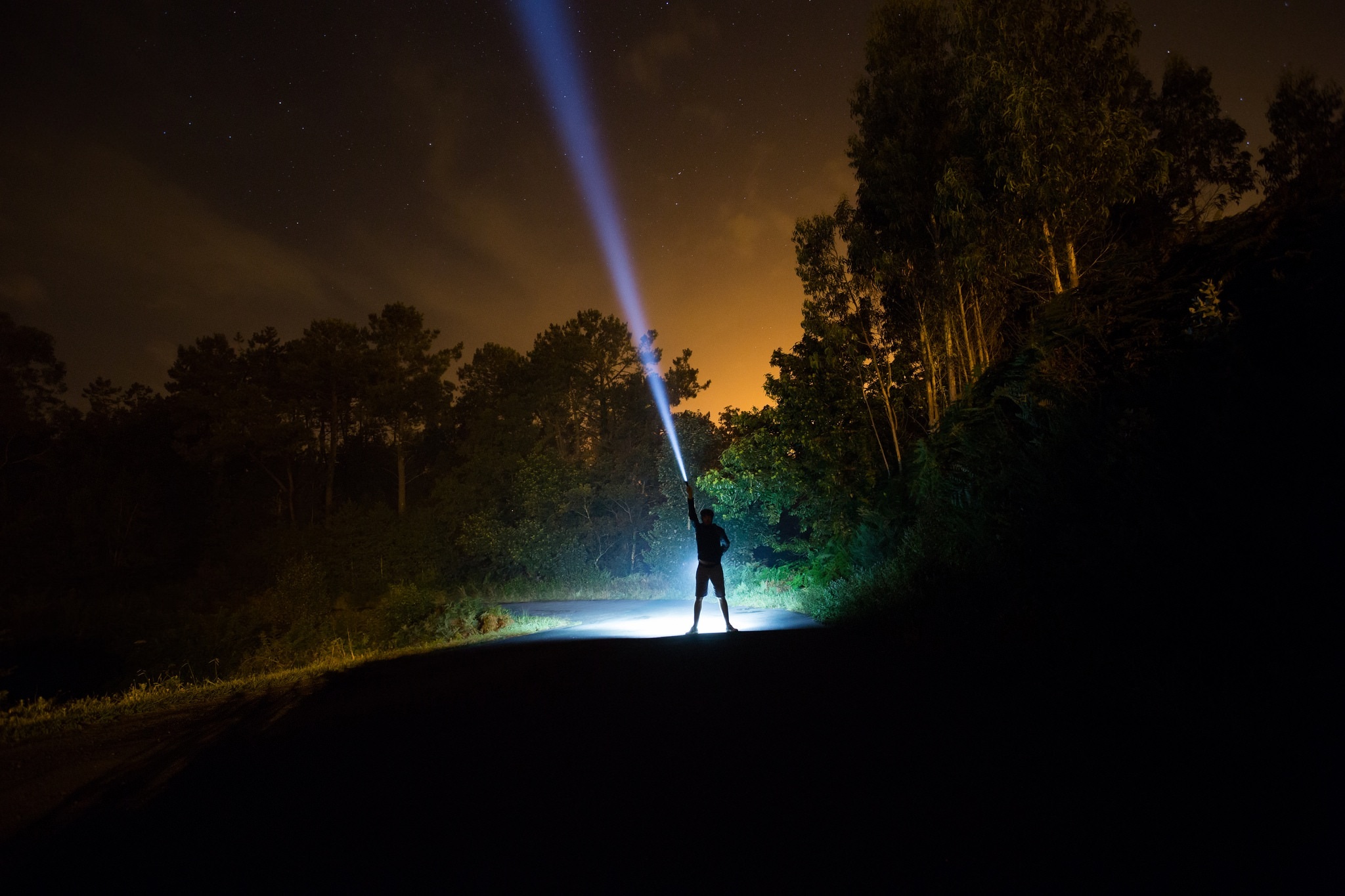 This month's third place goes to Darren Hopkins with an image that really grabbed our attention. The interesting use of torches to light up the subject's surroundings combine with the ambient glow of a distant town to create some great silhouettes of the treeline.
Darren talks us through his shot…
I took this picture while I was on holiday in Galicia, Spain. I wanted to test the high ISO settings on my Canon EOS 6D (from Wex) and as it was misty, I thought it was ideal for the beam of my torch to show in the picture. I set my camera to bulb mode, ISO 3200, f/4.5 and used my Canon remote to release the shutter when I got into position. I used two torches, one tucked into my belt behind me to illuminate the ground and the one I am shinning towards the sky. It took a couple of attempts to get it right and this picture was the one I was most pleased with. I have only converted the file from Raw to JPEG in Adobe Lightroom. The lens is a Canon EF 17-40mm f/4L USM, which was set to 17mm and focused at infinity.
Visit Darren's Flickr page for more of his photographs.
Thank you to everyone who took part in our September competition! Visit our Facebook page for details of this month's contest.