We received lots of creative entries into our February competition. The theme was 'Abstract' but did you win? Read on to find out…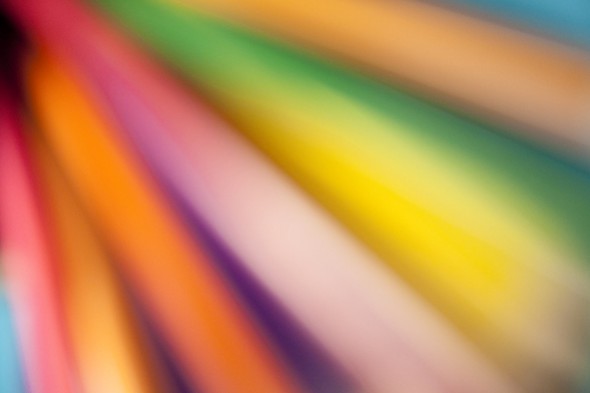 Image: Matt Golowczynski
First Place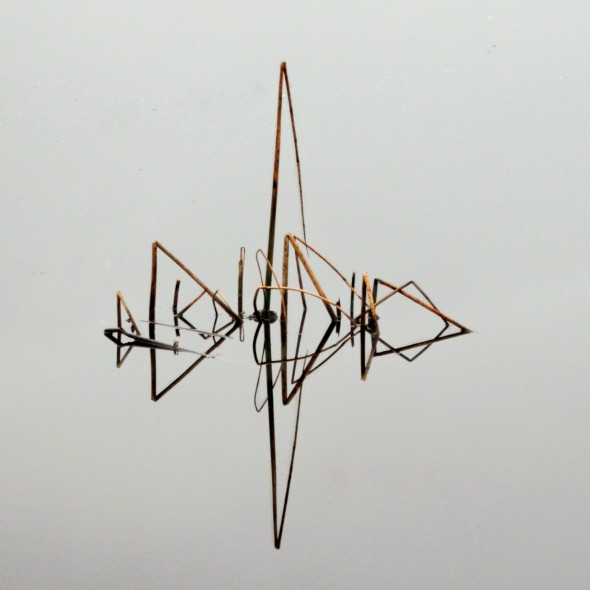 Image: Barbara Graham
First place in this month's competition goes to Barbara Graham, whose image perfectly fits the theme. The reflection in the water is clear while Barbara's choice of shooting position and composition has worked to create a pleasingly minimal result.
Barbara talks us through her image:
The shot was taken at Gosforth Park Nature Reserve beside Newcastle. We were in one of the hides and there wasn't much bird life about but, looking around, I spotted these lovely reflections in the reeds. I loved the shot as soon as I had taken it; the reflection was so perfect, creating all these lovely triangles. I never did get any good bird shots that day.
For this image, I used my Canon EOS 7D camera with a Sigma 18-250 f/3.5-6.3 DC Macro OS HSM lens. I had the lens set to 73mm and the aperture at f/5.6, with sensitivity set to ISO 400.
Second Place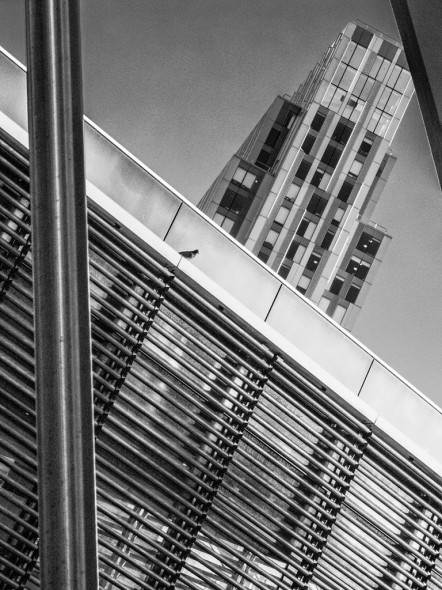 Image: Pauline Hatcher
Pauline Hatcher takes second place in February's competition with this interesting black-and-white shot. Using alternative angles is a great way to add an abstract element to an image and Pauline has executed this brilliantly.
Pauline talks us through her shot:
I like this shot because the pigeon gives life to a very stark London shot. This was shot on a Fujifilm X30. I set the shutter speed to 1/1000sec and the aperture to f/5.6, with sensitivity at ISO 100.
Third Place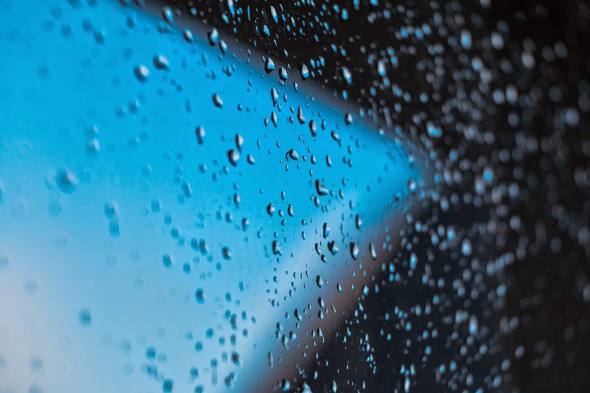 Image: Michael McLeod
Third place in this month's competition goes to Michael McLeod. Some of the most effective abstract shots are simple and Michael's image is exactly that, with good use of shallow depth-of-field and a vibrant blue making it stand out.
Michael talks us through his shot:
I took this photograph mid morning. It had been raining earlier that day, and with the combination of raindrops and light coming through the window, I knew I had to take a few photos. It was only once I'd imported the photos into Adobe Lightroom, that I saw the possibilities this one could offer. The end result was a photo that looks quite different from the scene I was photographing.
I shot this with my Canon EOS 70D and Canon EF-S 18-135mm f/3.5-5.6 IS STM lens. The lens was set to 135mm with an aperture of f/5.6. I used a shutter speed of 1/400sec and a sensitivity of ISO 100.
You can find more photographs from Michael on his Flickr page.
Thank you to everyone who took part in our February competition! Visit our Google+ page for details of this month's contest.