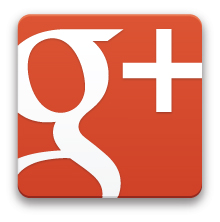 Thanks to everyone who entered the July competition with the theme Transport: From A to B! We had some cracking entries and we'll be announcing the winners shortly, so keep your eyes peeled for an update on our blog.
Now, moving onto August's theme....
The Theme
The August Google+ Competition theme will be Sunset/Sunrise. We've had some glorious weather recently, and if you've gotten up early enough you may have already witnessed a spectacular sunrise. Alternatively, you may have watched the sun go down while relaxing in the garden or your local park - and next time you do either we want you to capture it! Submit your best sunrise or sunset images and try to think outside the box a little to make it really stand out.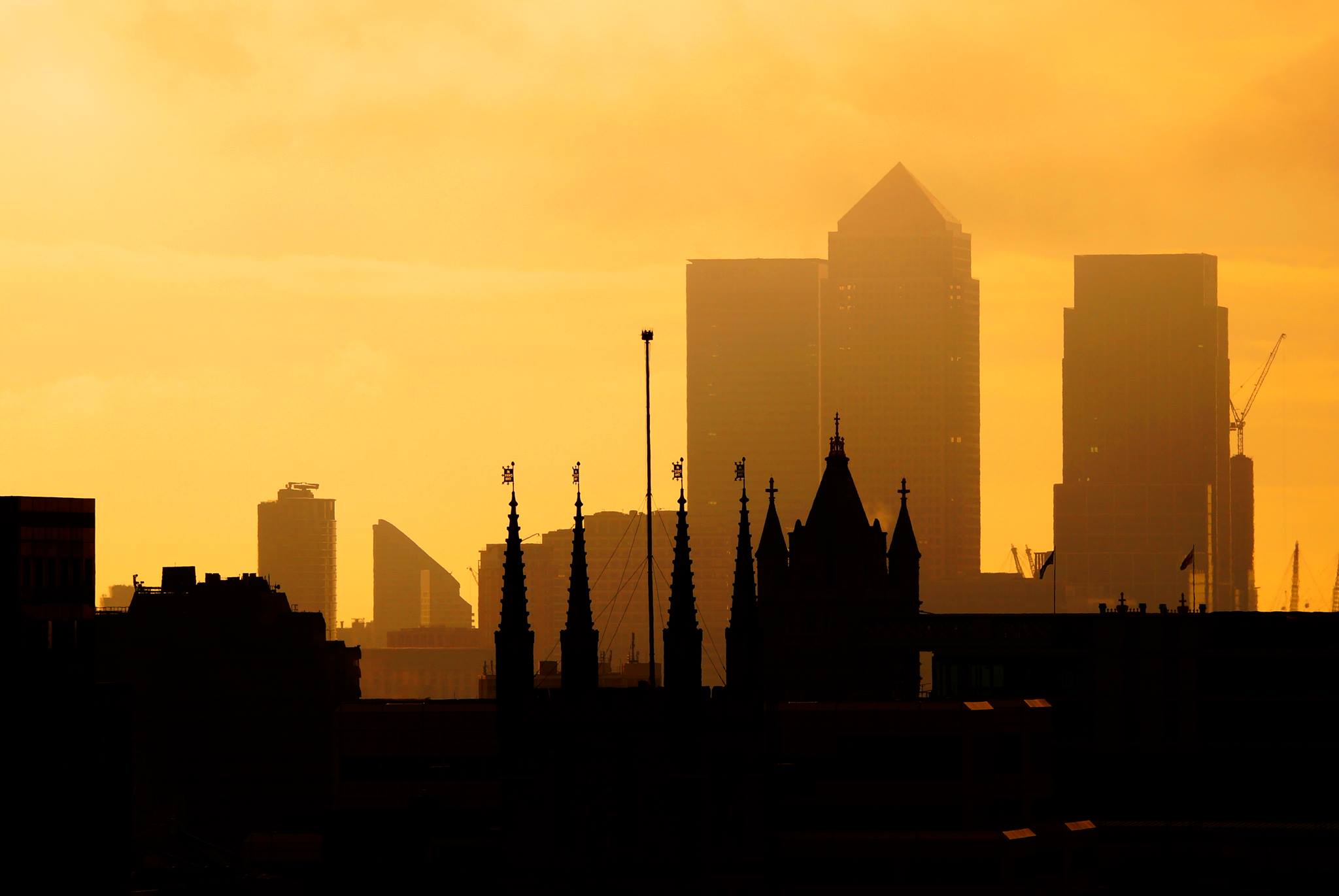 How to Enter
If you're new to Google+, it's quick and easy to sign up, set up a profile and start sharing your photos.
Once you're up and running over on Google+ add the Wex Photographic page to your circles.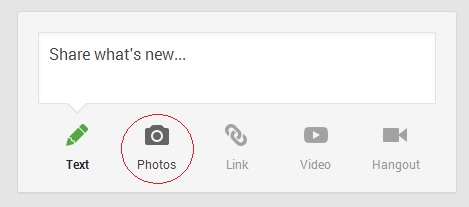 Post up to 3 of your most relevant Sunset/Sunrise photos by midday on Friday 30th August 2013 and be sure to:
include a short caption or description
tag your post with both our page +Wex Photographic and the comp tag #winwithwex (this step is important, it's how we'll track and see all the entries!)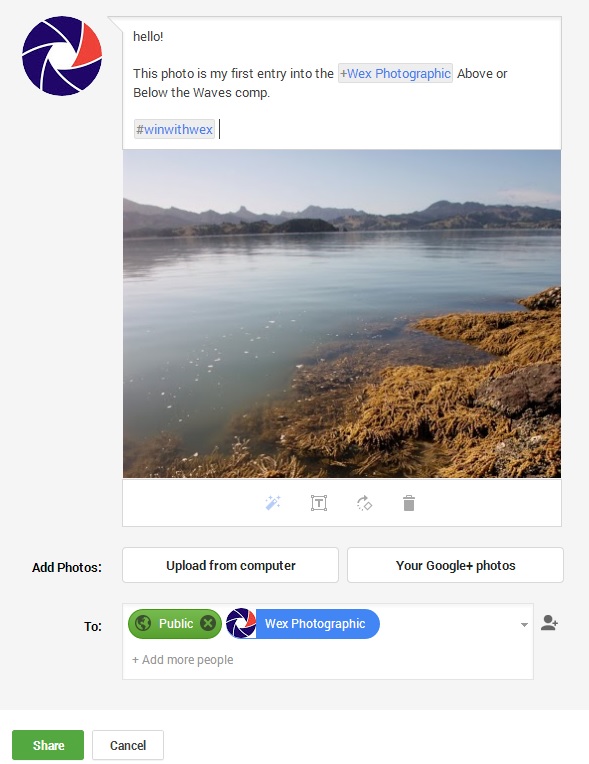 If you're entering images that are already in your Google+ photo albums, just re-share your entries to your timeline and be sure to follow the instructions above when you post them to make sure they're tagged correctly. Here's an example of how to do it and what it should look like...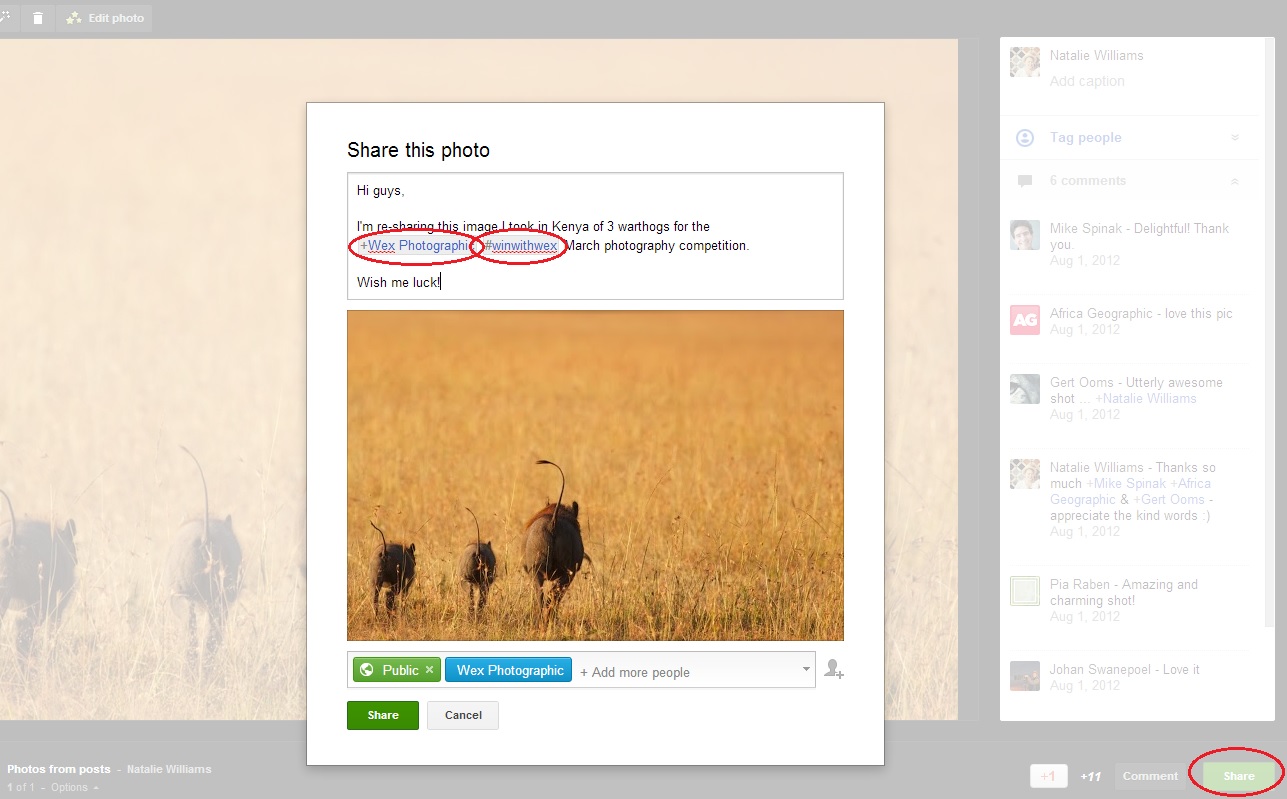 The Prizes
We're looking forward to seeing and sharing your entries along the way. This time, our top three favourites will win…
1st Prize: £100 Wex Photographic Voucher
2nd Prize: £50 Wex Photographic Voucher
3rd Prize: £25 Wex Photographic Voucher
If you have any questions about the competition, don't hesitate to leave them in the comments below.
Good luck!
Please take the time to read the terms & conditions for the competition:
Wex Photographic Google+ Photography Competition Terms & Conditions
The Wex Photographic Google+ Photography Competition is subject to the Google Terms of Service.
Entries close at midday on Friday 30th August 2013.
Winners will be announced within 28 days of the competition closing date and will be notified via Google+.
The competition is open to UK residents only
No purchase necessary to win nor enter.
Copyright of the image remains the property of the photographer.
All images must be original and belong to the person uploading, unless the photo is a composite and uses some elements of other people's images but only when you have been authorised by the copyright owner to edit and upload the new version.
You agree to accept all liability for the legality of content you submit and will not hold Wex Photographic Ltd. responsible for any damages that result.
You acknowledge that you have sufficient written permission of any recognisable models or other persons appearing in the photograph to be able to grant Wex Photographic the right to publish your photographic submission online and hereby grant us such right. If we are contacted by a subject of one of your photos asking for it to be removed we will do so.
Entrants are only permitted to submit a maximum of 3 entries. Multiple submissions under alternative user profiles are not permitted.
Copyright for images submitted for the Wex Photographic Google+ Competition remain with the respective entrants. However, by entering the competition you agree to allow Wex Photographic to feature any submitted images for the purpose of promoting the competition, including (but not limited to): in print, online and/or for display in our showroom.
Wex Photographic reserve the right to amend the competition terms at any time.