For January's Google+ competition, we asked you to submit an image that best represents the theme 'Depth of Field'. Here are the results!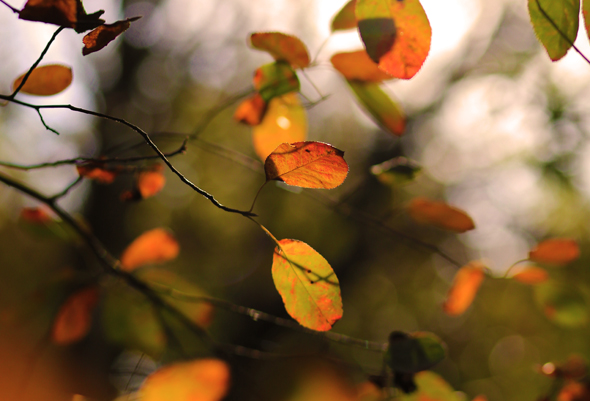 Our chosen theme for January was 'Depth of Field', a topic which relies heavily on your camera knowledge and the settings used in order to get the best result.
For those of you who aren't familiar with the term, depth of field is the distance between the nearest and farthest objects in a scene that appear acceptably sharp in an image. A shallow depth of field means that only part of the image will be in focus and is often used to emphasise your subject, whereas a large depth of field means that more of the image will be sharp (often a desirable choice for landscape photographers). There are a several factors that control depth of field, with aperture and subject distance being the main ones.
Thank you to everyone who entered January's theme – here are our winners:
First place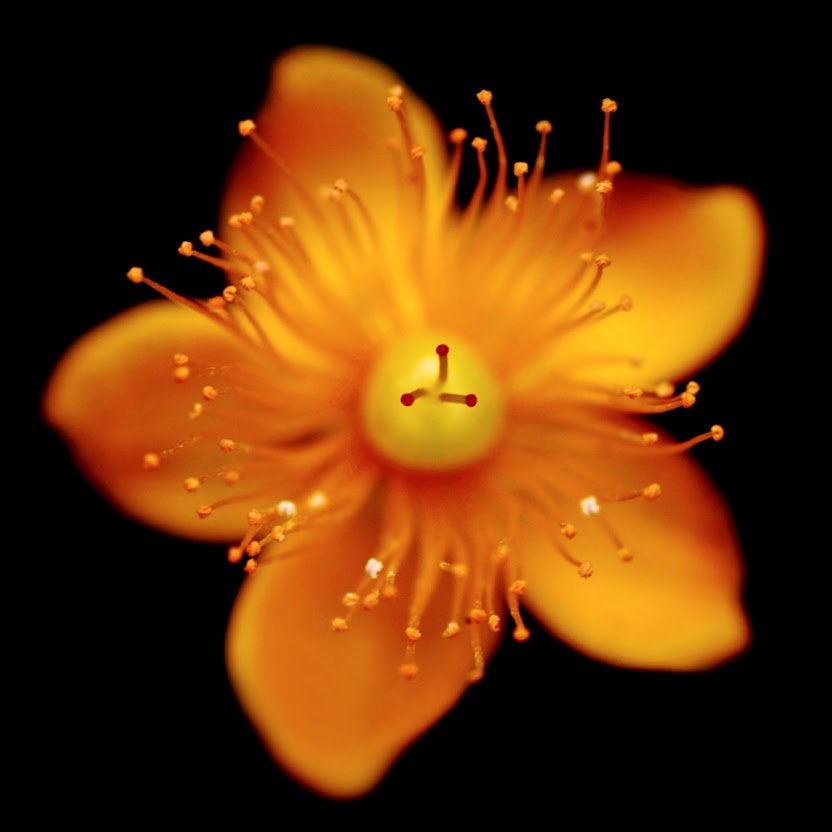 Congratulations to Heather Buckley who is our January first-place winner with this beautiful capture of a hypiricum flower. It was the simplicity of this shot combined with its shallow depth of field and composition which made it stand out from the rest.
The hypiricum flower image is one I took with my first digital camera and my first macro lens. While I've been taking street images with a wideangle lens for some years now, this competition started me thinking again of creative ways to use depth of field, which lead me to give this technique a bit of a revival.
You can view more of Heather's work on her website, Facebook, Google+, Twitter and Flickr pages.
Second place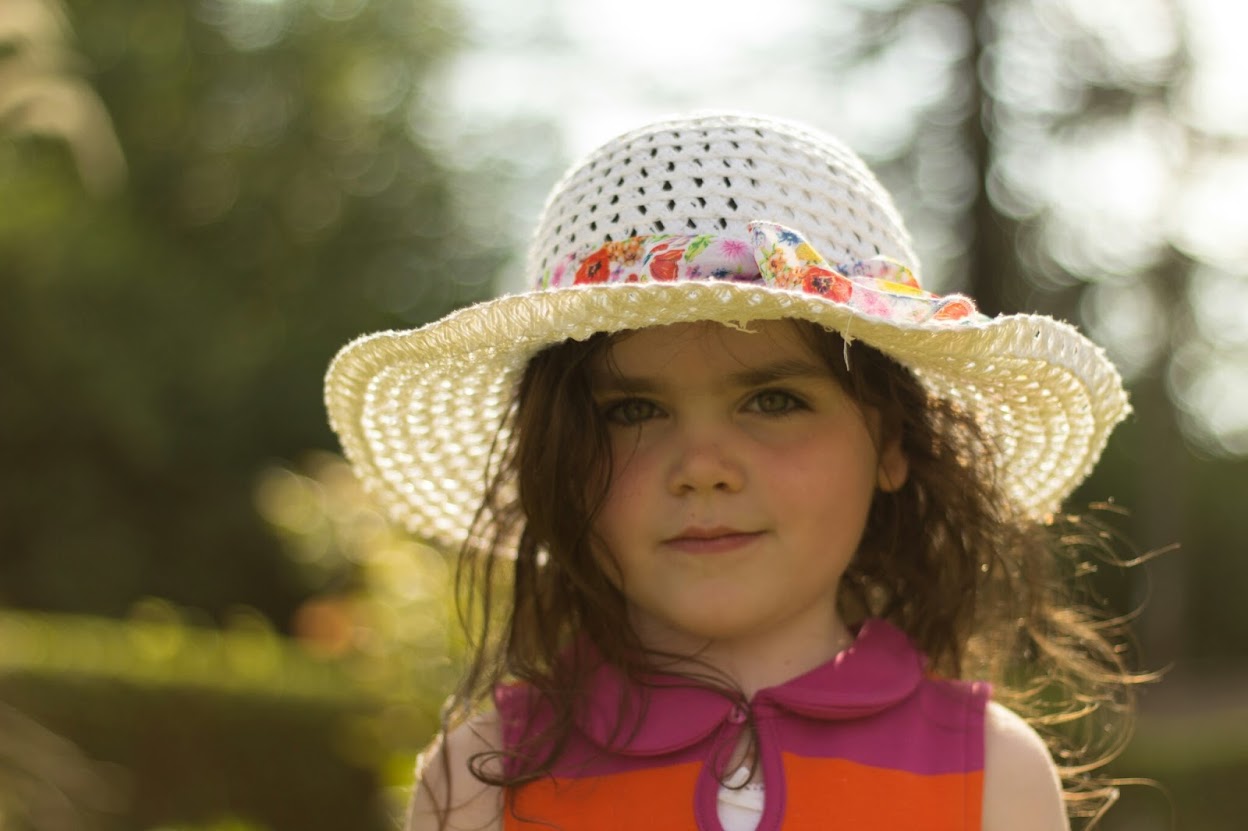 Crawford Massie is awarded second place with this portrait of his daughter on a summer's day. A lovely execution and great use of light – the judges were drawn in by the sharp detailed highlights in the hat against the pleasing bokeh (blurred) background effect, an effect you often see when using a wide aperture.
I took this shot last summer, of my eldest daughter Carys, in our front garden at home in Paisley, near Glasgow. It was the afternoon and the sun was starting to descend – the light was perfect. I don't like posing my kids for pictures as it never looks natural, so I managed to catch her standing in the perfect spot, with the sun behind her. I love the way the sun is catching the wisps of her hair in this image. That and her sun hat just sums up a childhood summer of carefree sunny afternoons. This picture was shot using my Canon EOS 600D with my EF50mm f/1.8 II lens. I love this lens, as it's so cheap compared to the alternatives, but takes great pictures – to be honest, I rarely use any other lens. The picture was captured at ISO 100, at an aperture of f/1.8 and a shutter speed of 1/2000sec.
More of Crawford's work can be viewed on his Flickr page.
Third place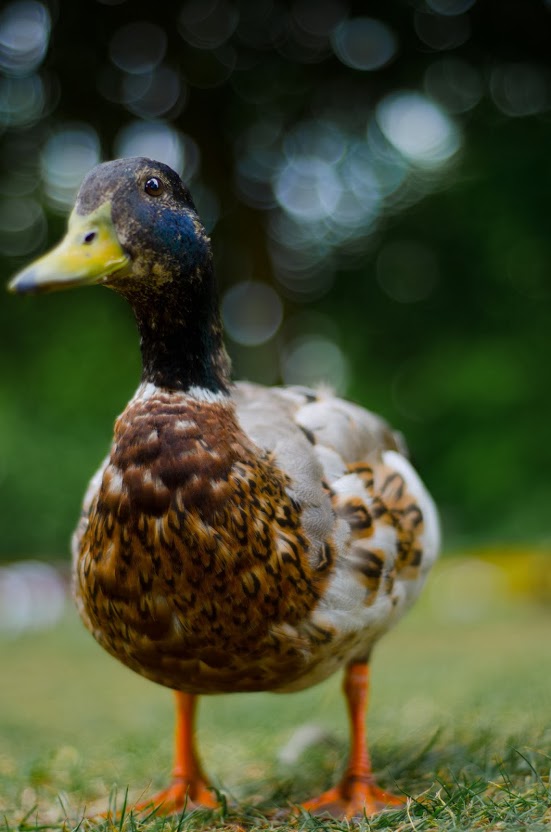 And finally, third place goes to Bruce Howard with this image of a duck having a stroll in the park. The aperture of f/1.8 produces a narrow depth of field while the point of focus on the side of the duck's face brings out its character and emphasises the little sparkle in his eye.
The image was taken in Abbey Gardens, Bury St. Edmunds on a Nikon D7000 with 50mm f/1.8 lens. I used a shutter speed of 1/800sec at ISO 100. It was a lovely day with my three-year-old son getting up close and personal with the ducks in the park, and it made for some great shots!
You can view more of Bruce's images on his website, Flickr and 500px.
Thank you to everyone who took part in our January's theme!