Our January Google+ Photography Competition had the theme Winter, and we had lots of great entries. Did you win? Read on to find out.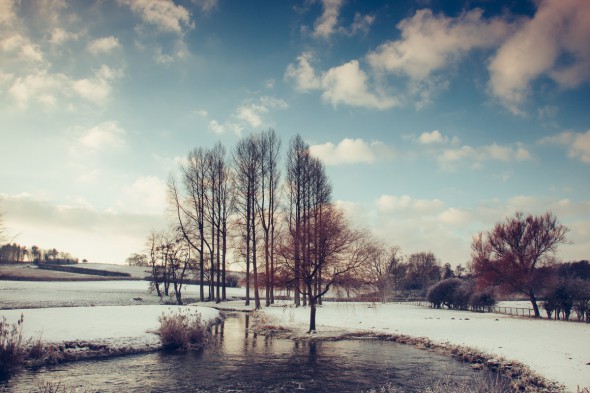 Image: Benjamin Piper
Winter presents an abundance of photographic opportunities, from sweeping snow-covered vistas through to close-ups of frosty foliage. It was the theme of our January Photography Competition and we received many great entries, but we had to whittle all submissions down to our top three – so here they are.
First Place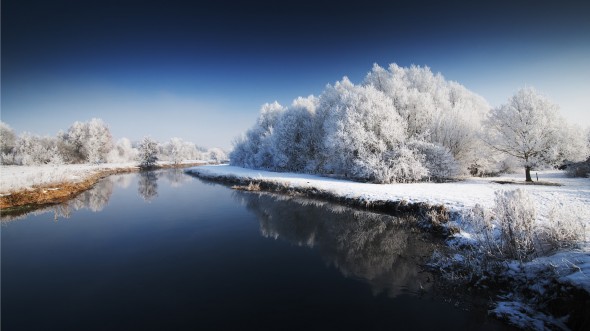 Image: Sven Roden
Sven Roden takes first place in this month's competition. The clear river produces a beautiful reflection and leads the eyes through the image while the trees contrast well against the deep blue sky.
Here's what Sven said about his image:
On 10th Feb, 2012, we had one of the coldest nights in many years. A freezing fog hung in the still air over Northamptonshire, causing overhead power cables to spark and short out. The next morning revealed a most spectacular hoar frost around the River Nene and as the sun burnt off the last of the freezing mist, it left an amazing tranquil winter's scene.
I shot this with a Nikon D40x and a Nikon 10-24mm f3.5-4.5 G AF-S DX lens set to 11mm, at an aperture of f/22. I used a sensitivity of ISO 100 and a shutter speed of 1/6sec, with the camera mounted on a Manfrotto tripod for stability.
You can see more of Sven's photography on his Flickr page.
Second Place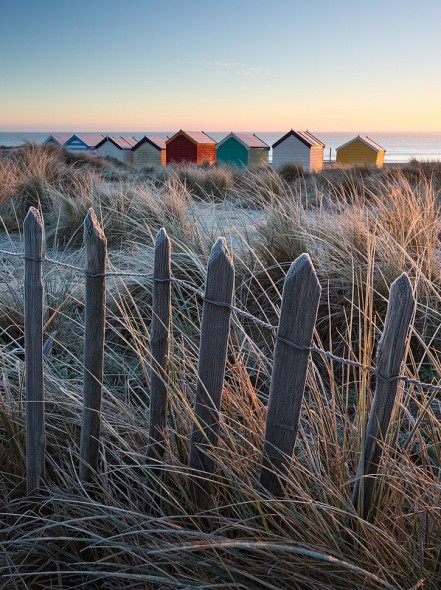 Image: Tom Harvey
Second place this month goes to Tom Harvey. We loved the contrast between the natural elements and manmade structures, as well as the bold colours from the beach huts against the softer tones in the sky.
Tom talks us through his shot:
The shot was taken at Southwold, Suffolk. It's a location I had been to before but never while it was frosty. It's a nice little location due to the huts being next to the sand dunes, with the fence providing an additional point of interest.
This show was taken using my Canon EOS 6D and Canon EF 17-40mmL USM lens. I also used a Lee 0.6 hard grad neutral density filter and mounted the camera on my Manfrotto 055CXPro3 with a ball head, triggering the camera remotely.
Visit Tom's Flickr page for more of his photographs.
Third Place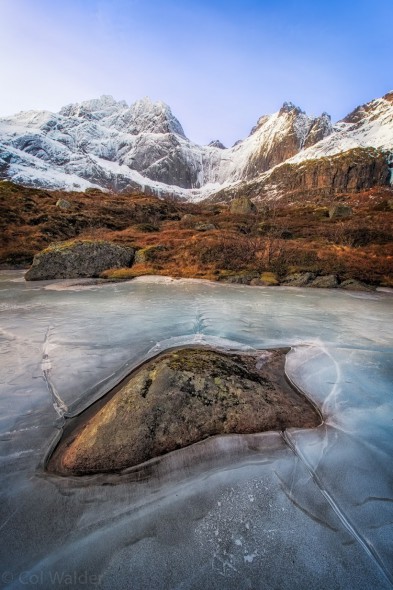 Image: Col Walder
Finally, third place in the competition goes to Col Walder. The cracked ice and rock in the foreground offer a great point of focus, while the expansive depth-of-field keeps everything up to the mountains sharp. Well done, Col!