A path one would not usually take, a new direction in life, or a road that is no longer distinguished as a useable road, there are many meanings to last month's theme, 'A road less travelled'. For me personally travelling along the deserted and deteriorating road of Route 66 springs to mind :) We received many interpretations of what it meant to you and below we've highlighted the winner and runners-up.
In first place: Keith J. Collie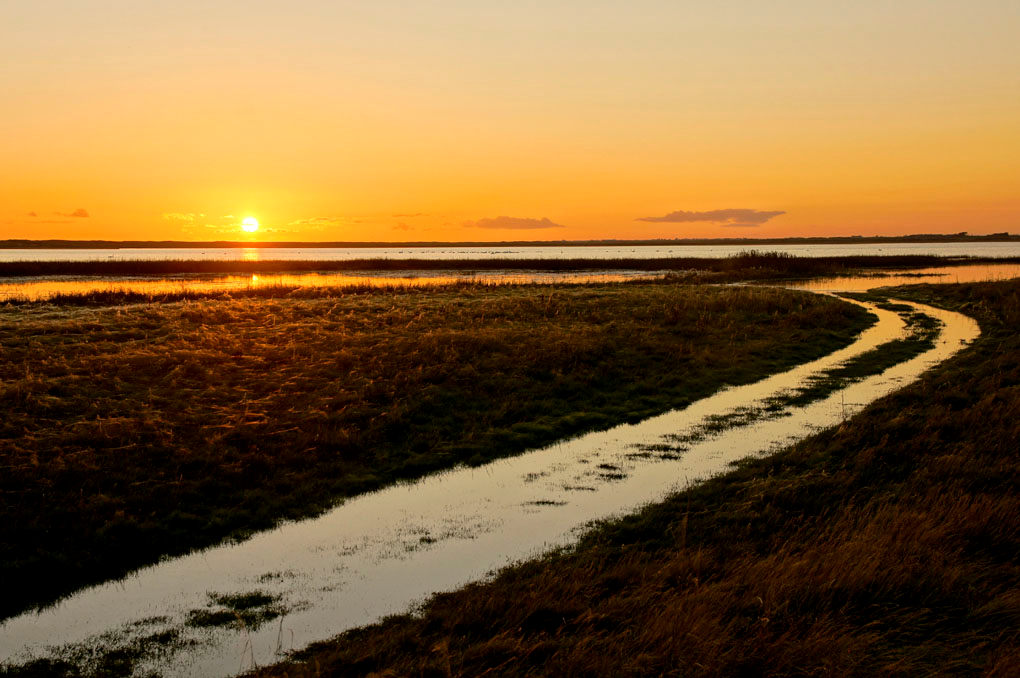 The judges comments:
We felt Keith's shot had it all - great composition, it's well exposed and above all it fits the theme perfectly! Congrats Keith.
A few words from Keith:
The story behind this shot is that I went to the slob lands one evening in November specifically to shoot (photographically) a flight of Brent Geese which passes a few minutes after sunset. As I was waiting, the low sun lit up the sedges in a way which is not evident in the low res image I sent you. It lasted only about a minute but I had time to adjust and frame the photo. I went down again the next night but the whole area was flooded, a totally different scene and the geese changed their flight path! See image below.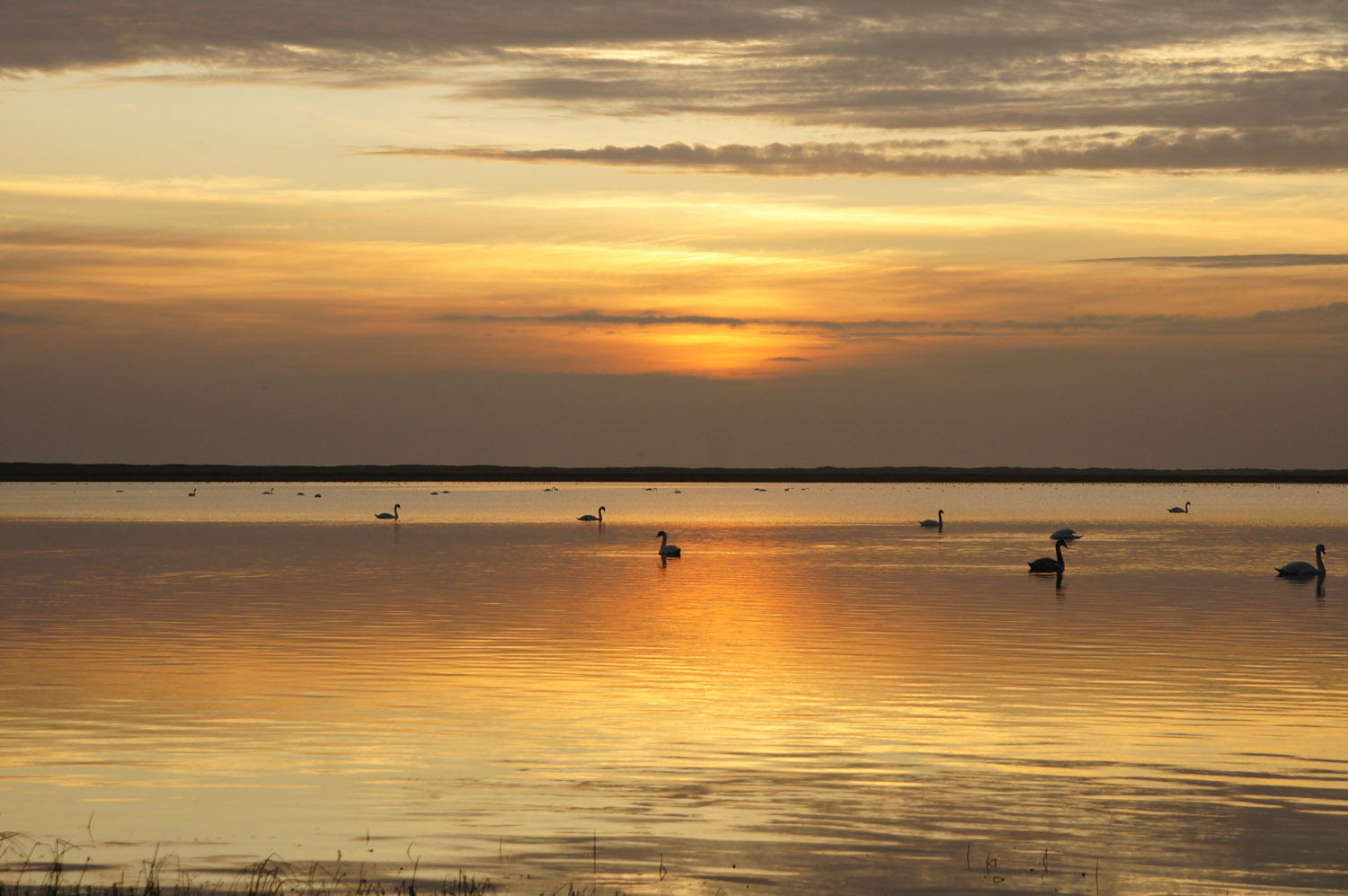 In second place: Paul Lambeth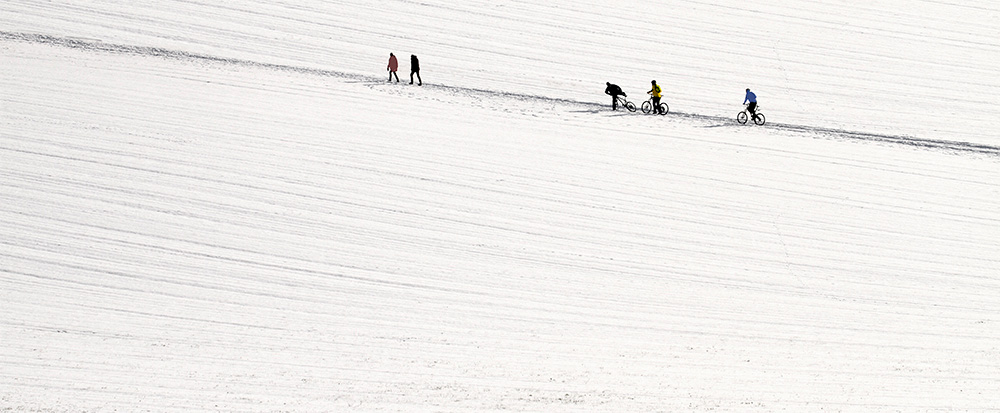 The judges comments:
We loved the interesting composition and contrast of people against the bright parallel snow pattern, almost like silhouettes - good spot and capture!
In third place: Alistair Petrie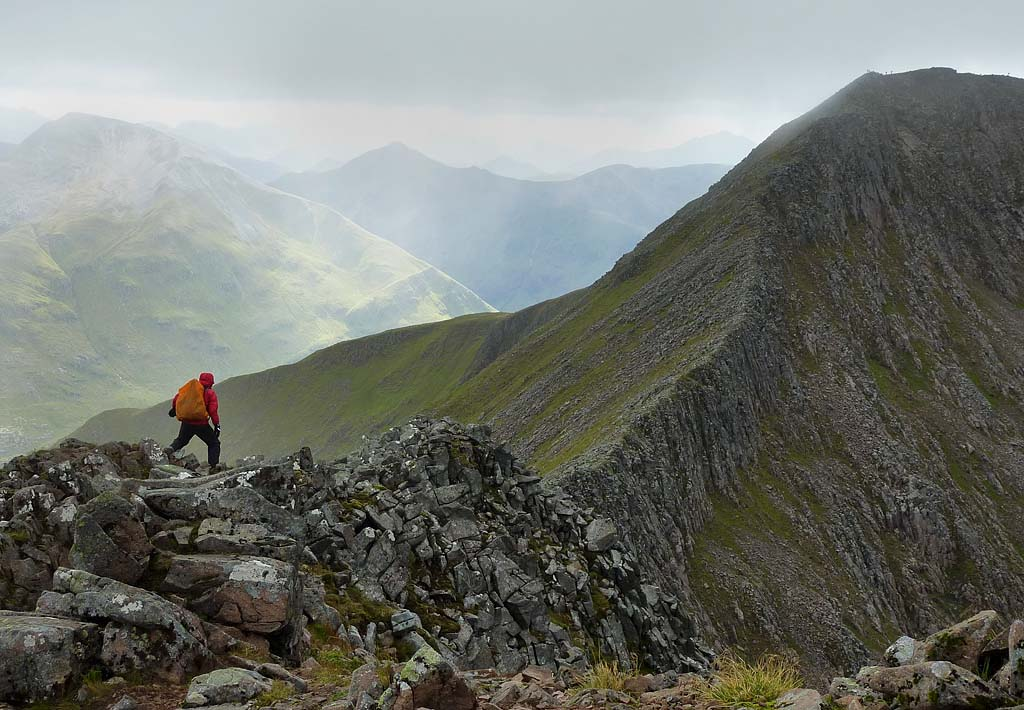 The judges comments:
The lone walker says it all! - 'Eeek am I really about to climb this thing?!'. We liked the way the clever composition slowly drew our eyes along the rocky pathway to the bigger picture.
Alistair told us the story behind the photo:
Taken when climbing Ben Nevis on the invitation of my niece and her partner. They don't like to take easy routes so suggested climbing Carn Mor Dearg first then taking the ridge to Ben Nevis rather than taking the busy tourist path. It was cloudy and damp as we started off and saw nothing from the summit of Carn Mor Dearg but the cloud gradually lifted and we were rewarded with clear skies when we reached the top of Ben Nevis. I spotted the walker in front of us and managed to capture him in the perfect position as he headed off along the ridge towards Ben Nevis.
A few more of our favourite entries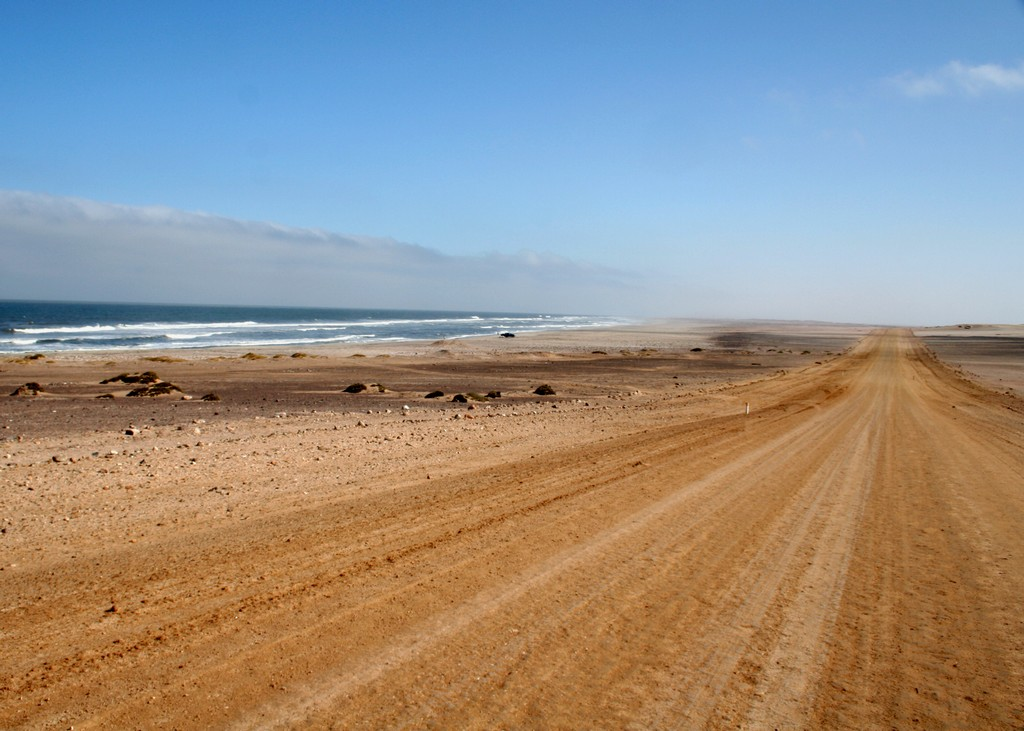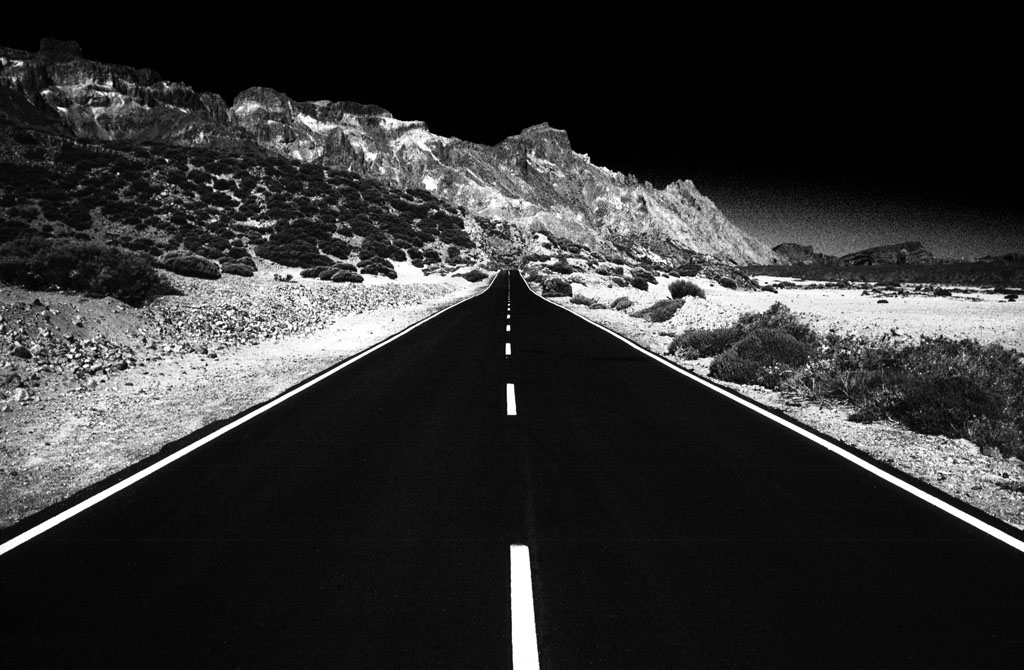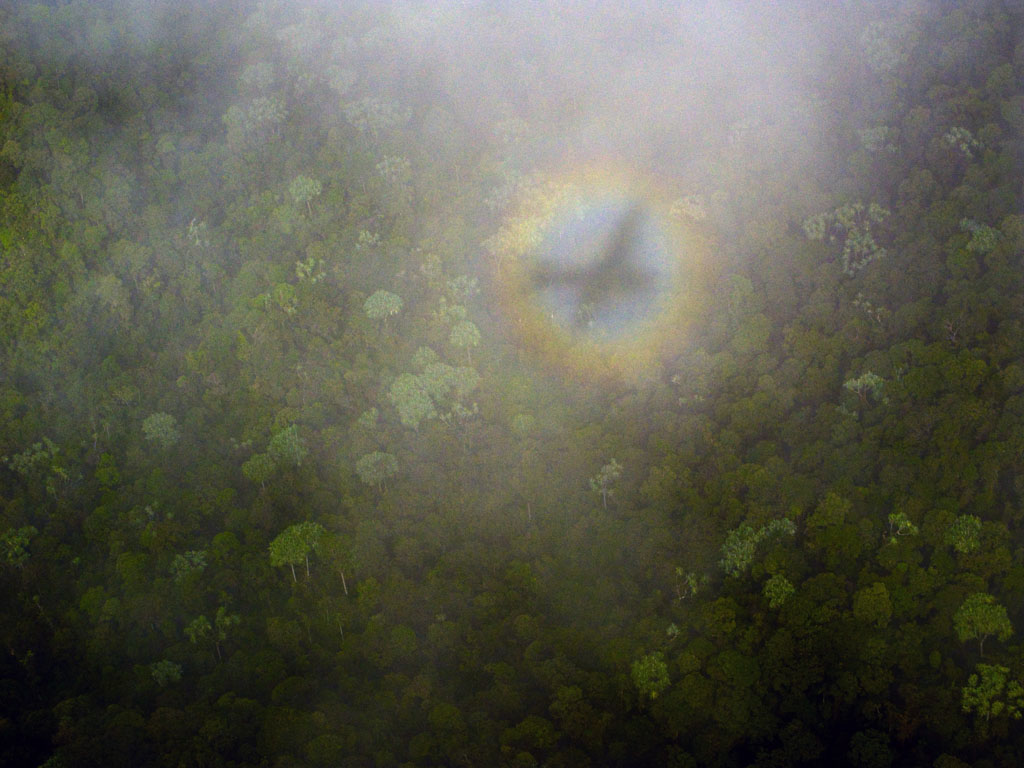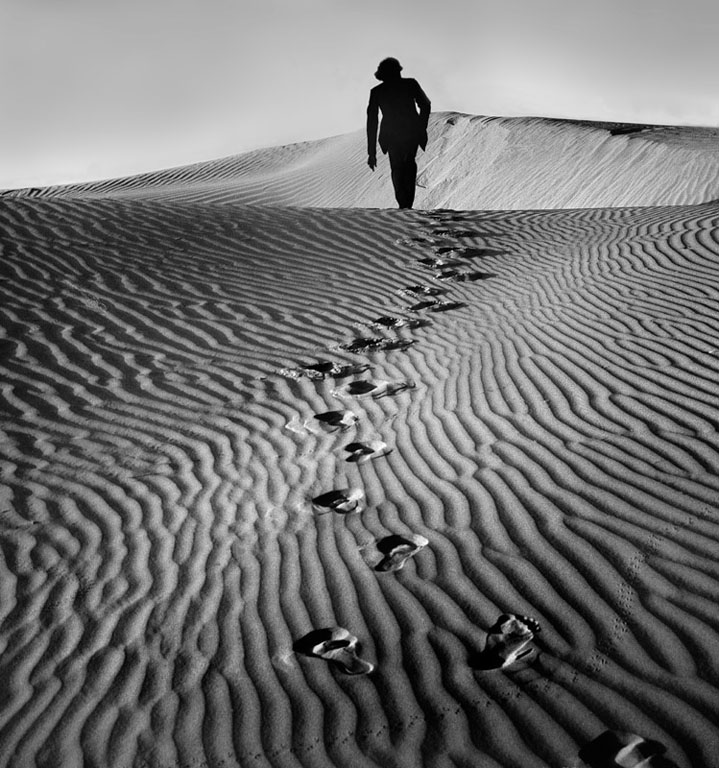 Thank you to everyone who entered June's Competition! The July competition is open for entries, with the theme Transportation. The closing date is at 5pm on Tuesday 31st July 2012. This month's prizes are...
First: £100 Wex Photographic voucher
Second: £50 Wex Photographic voucher
Third: £25 Wex Photographic voucher