Our 'Architecture' theme for May's competition prompted a host of inspiring and creative entries. Was yours among the winners? Only one way to find out…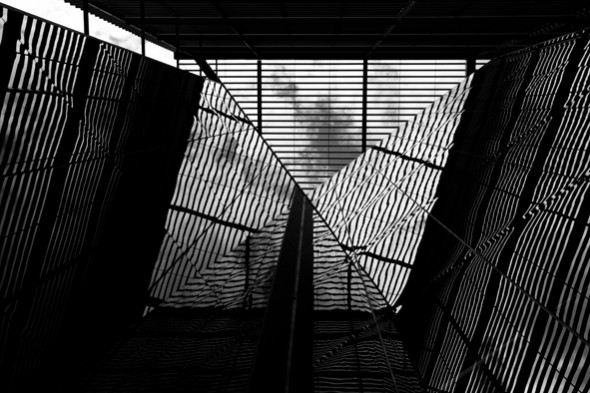 Image: Matt Golowczynski
First Place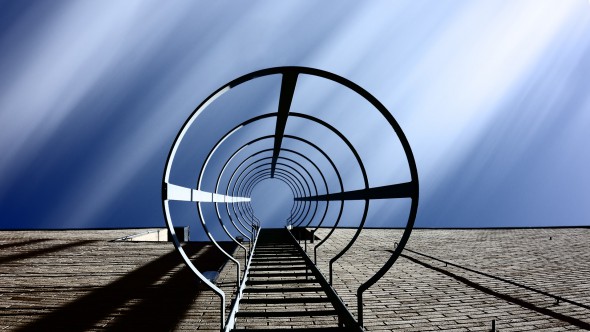 by Sven Roden
This month's winning image was shot by Sven Roden. His interesting combination of a rarely seen angle and a long exposure creates a unique perspective of a common object. The shadows running up the building add to the shot, creating some intriguing leading lines. A very well executed shot!
Sven talks us through his shot:
I had just bought a 16-stop ND filter when the competition theme of Architecture was announced. As buildings are not my usual style of photography, I knew had to start looking for something, and I also wanted to test out my new filter. I must have walked past this ladder over a hundred times on my way to work, without seeing its potential. But it was the filter that unlocked the opportunity. To be able to take long exposure in bright sunlight – what a great bit of kit!
I used a Nikon D7000 with the Nikkor 10-24mm set to 16mm and f/8. I set the camera to ISO 200 with an exposure time of 284 seconds.
For more of Sven's photographs, visit his Flickr page.
Second Place
by Mike Morley
Second place goes to Mike Morley. Mike's composition and striking use of block colours made this a clear favourite with our judges. The contrast between the bleak white of the snow-covered mountain and the bold yellow and blue of the buildings in the midground creates a complementary composition and an unforgettable image.
Mike talks us through his shot:
The buildings were in the town centre of Siglufjörður, the most Northern mainland town in Iceland, last winter. This town was once the largest centre of herring fishing and processing in Iceland but overfishing in the 1960s meant that there is no longer a fishing industry here and so these buildings are now summer restaurants. There is also an excellent museum about the fishing history to visit and a very scenic harbour and mountains to photograph.
For this shot I used my Canon EOS 6D and 24-70mm f/2.8 II USM handheld with circular polariser attached. I set the camera to 1/200sec, ISO 100, and the lens was set to 35mm with an aperture of f/6.3.
Visit Mike's website to see more of his photography.
Third Place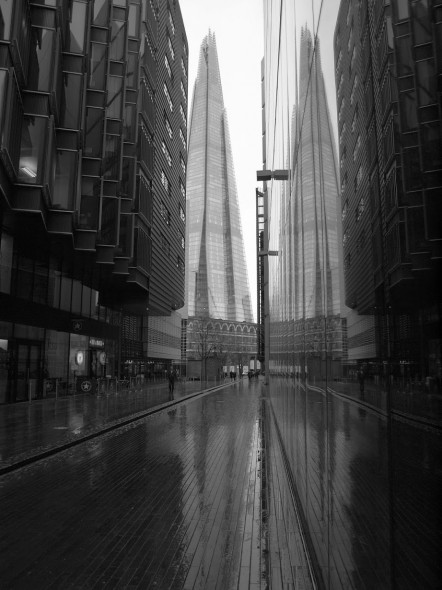 by Rob Wilson
Third place in this month's competition goes to Rob Wilson's stark black and white shot. Rob's shot is beautifully made up of leading lines that draw the eye to a central point of interest. The wet path that leads us to The Shard gives the shot an almost 1920s boardwalk feel.
Rob talks us through his shot:
I was waiting for my family on a rainy day and took the opportunity to take some unrushed photos for once. I just loved the reflections from the buildings and the wet pavement. Being a wet Sunday, there weren't too many people about, which I think helps this shot.
This was shot with a Olympus E-620 set with a shutter speed of 1/60 second and ISO set to 200. I used a focal length of 14mm and an aperture of f/9.
You can find more photographs from Rob on his Flickr.
Thank you to everyone who took part in our May competition! Visit our Google+ page for details of the next contest.