Did you win our recent Black and White Google+ competition? Here are the lucky winners and what we thought of their images!
Black and white is a format that has long been celebrated in the world of photography – and it's also been one of the most popular Google+ Competition themes to date. As there's no colour involved, and only light and dark tones to work with, capturing an atmospheric photo somehow seems simpler, with less clutter and distraction for the viewer. In black and white photography we rely heavily on the variety of tones, shapes, contrast, texture, and more importantly light, to ensure a dynamic photo with plenty of mood. Thank you to everyone who entered October's theme – here are our winners:
First place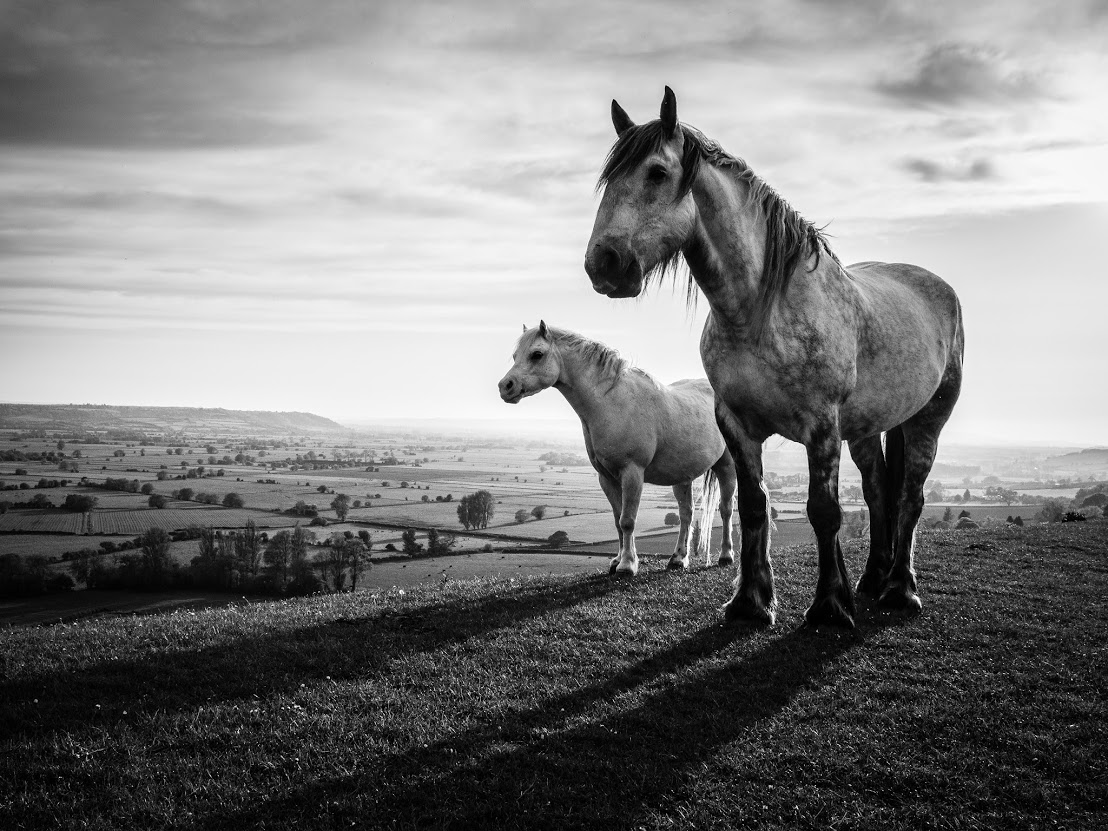 Congratulations to our winner, Kevin Ireland, with this stunning black and white image of horses overlooking the Somerset Levels. With excellent contrast and a strong composition, the result is truly superb. Well done, Kevin!
Second place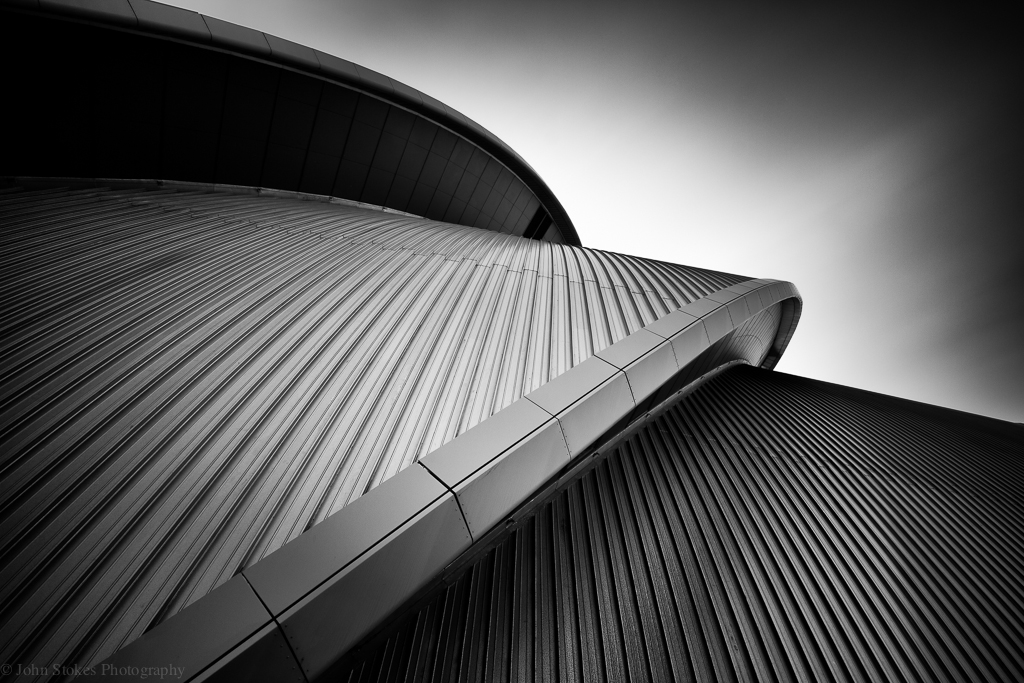 Second place goes to John Stokes with this striking shot of the Clyde Auditorium Conference Centre roof. We loved how the leading lines and curves combine with the wide range of tones, with vignetting adding another strong element to the image.
About the image…
This image shows the roof of the Clyde Auditorium Conference Centre, on the banks of River Clyde in Glasgow. I wanted to get an overall shot of the building but the light and cloud movement was not in my favour. Rather than leave with no shot, I decided to recompose and found that I loved the strong lines and curves of the roof. I used my Canon EOS 600D and Canon EF-S 10-22mm wideangle lens along with a tripod, and took a 45 second exposure with the B&W +10 stop ND filter fitted. Once home, I edited the image in Lightroom 4 and Silver Efex Pro software.
More of John's images can be seen on his website.
Third place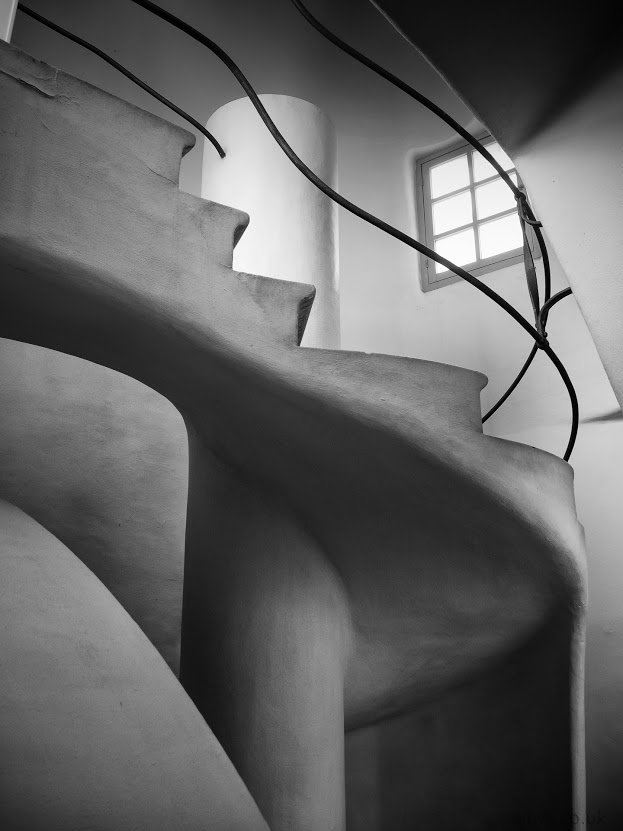 The composition, curved shapes and soft range of tones against the dark railing and natural light coming through the window beautifully work together. We loved the simplicity of the shot – thank you for sharing, John!
About the photo…
This was a shot from a Nikon P7700 (incidentally, the same image is in my review of the camera on your site). It produced the sort of tones that converted well into black and white.
More of John's photos are on his Flickr page.
A huge thanks to everyone who took part in October's theme. Stay tuned for the results of November's theme, 'The Sea'.