The theme of our October Google+ competition, 'Painting with Light', inspired some very creative and striking images. Here are the results!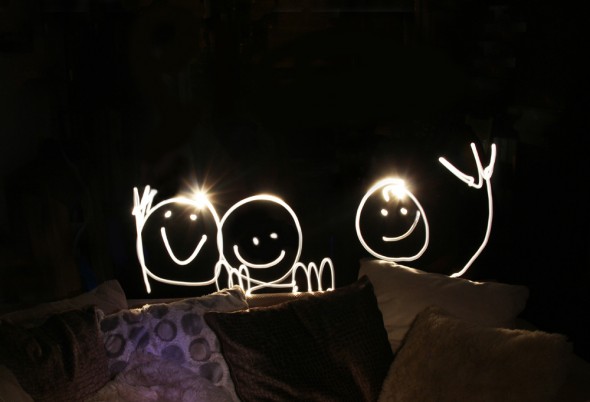 Image: Katie Dix
First place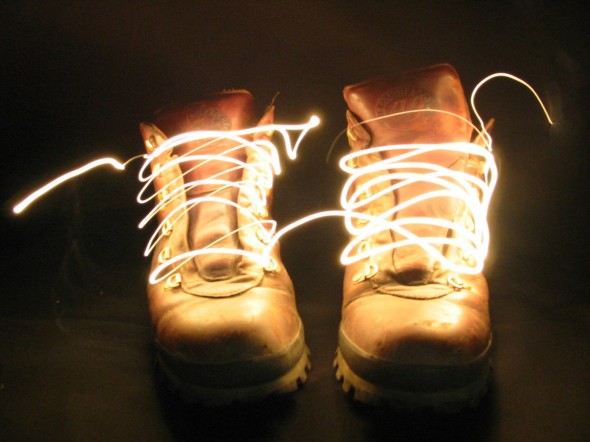 by George Griffin
First place this month goes to George Griffin for this original shot of a pair of hiking boots. We love the unconventional subject choice and the artistic effect George has achieved using a well-timed exposure and a torch. This image fits the theme perfectly and blends an interesting idea with an inventive execution.
George tells us about his image…
The picture was taken in my living room and it was the best one of probably 50-70 shots using a Mini Maglite with the cap taken off. It was taken with an old Canon compact camera set on a tripod and the exposure was 30 secs or so. The light was waved across my hiking boots to give the impression of laces in the boots.
You can see more photographs by George on his website.
Second place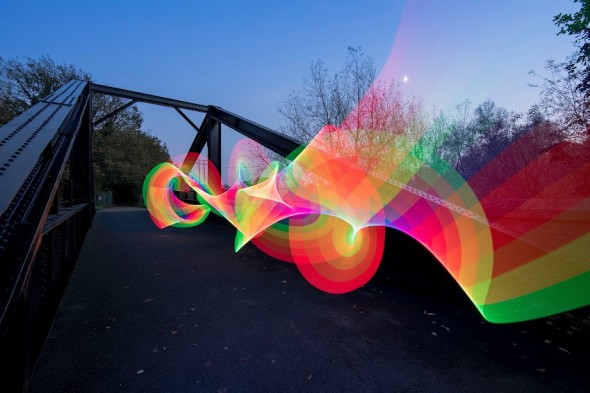 by Nicholas Smith
Nicholas Smith takes second place with this striking entry. Nicholas has used an LED pole to create a bright rainbow of colours against a dark background, resulting in a spectacular shot with a graphic-design feel.
Nicholas talks us through the shot…
You can see more of Nicholas' photography on his 500PX page.
Third place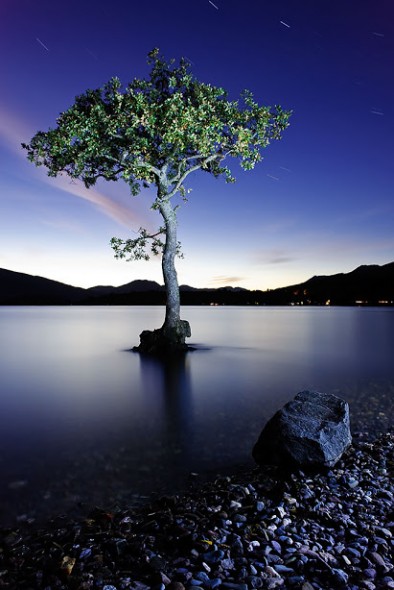 by David Queenan
Third place in this month's competition goes to David Queenan. Compared to the other two winners, David has approached the theme differently, using another light-painting technique to create a stunning nighttime landscape shot. With clever use of a torch and a long exposure, David has perfectly highlighted the tree against a serene backdrop. Great work, David!
David talks us through his image…
This is the famous 'wee tree' at Milarrochy Bay on Loch Lomond. I had spent the evening with another photographer shooting the usual sunset and long-exposure shots to blur the water but as it got dark, we decided to hang around and try some light-painting shots. We used a torch to illuminate the tree and shore, taking turns at shooting while the other 'painted' the tree with light.
I shot this on my D200 with the Nikkor 17-55mm f2.8 DX lens. I used an aperture of f/5.6 and ISO of 100 and a shutter speed of 8 minutes.
You can see more photography by David on his Flickr page.
Thank you to everyone who took part in our October theme! Why not enter the November competition? Click here for more details.