The theme for our September Google+ competition was 'Black and White'. We asked you to submit three images that best represented the theme. Here are the results!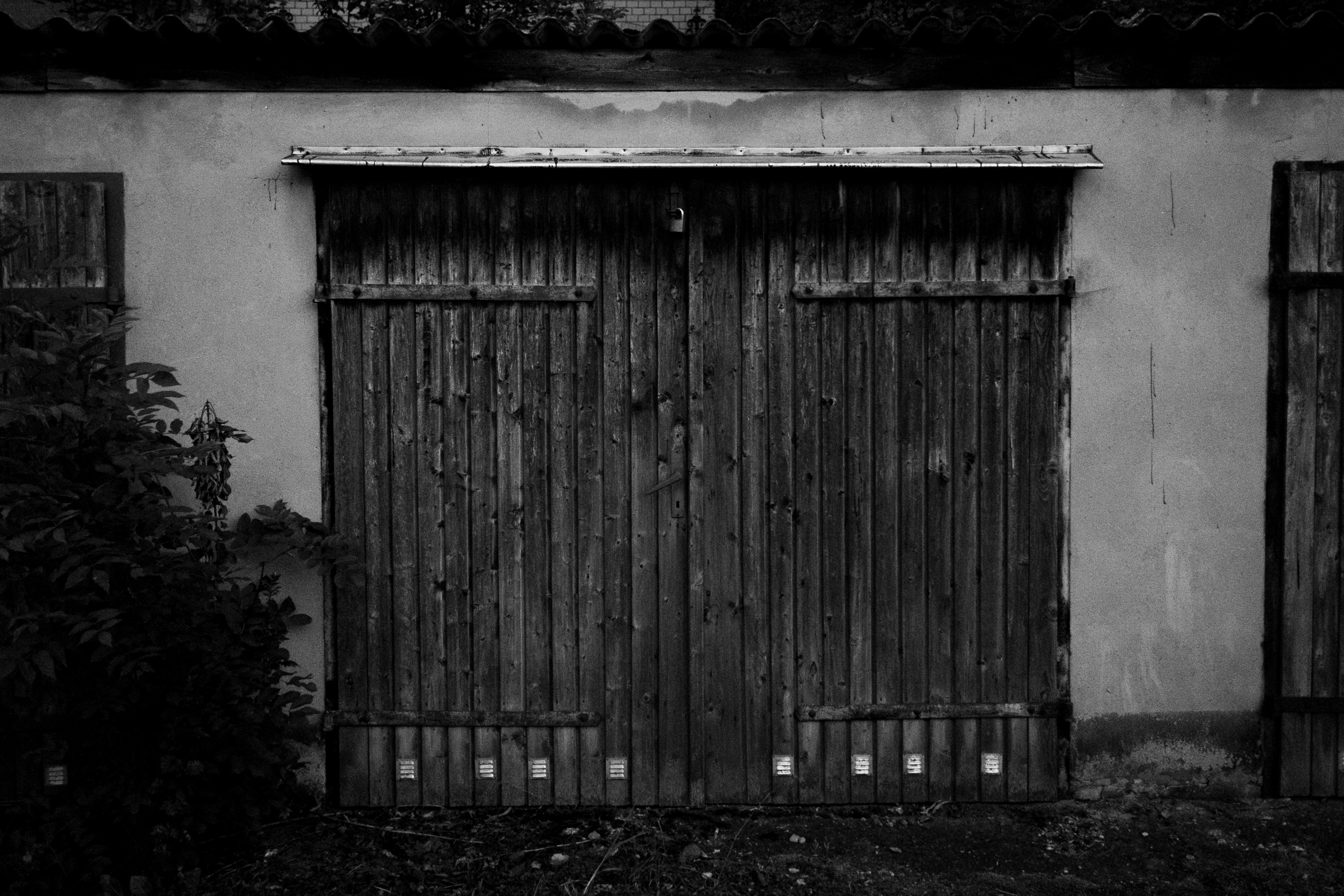 First place

September's winning image was shot by James Lewis, who made the most of autumn's proliferation of mist to capture this eerie woodland scene. Our team loved the mystery and bleakness of the panorama. James tells us about his image…
I shot this panoramic image in a woodland near Shearwater lake in Wiltshire. I used my Canon EOS 7D with the Canon EF 16-35mm f2.8 L. The image is made up of three individual shots that I stitched together.
You can see more photographs by James on his website.
Second place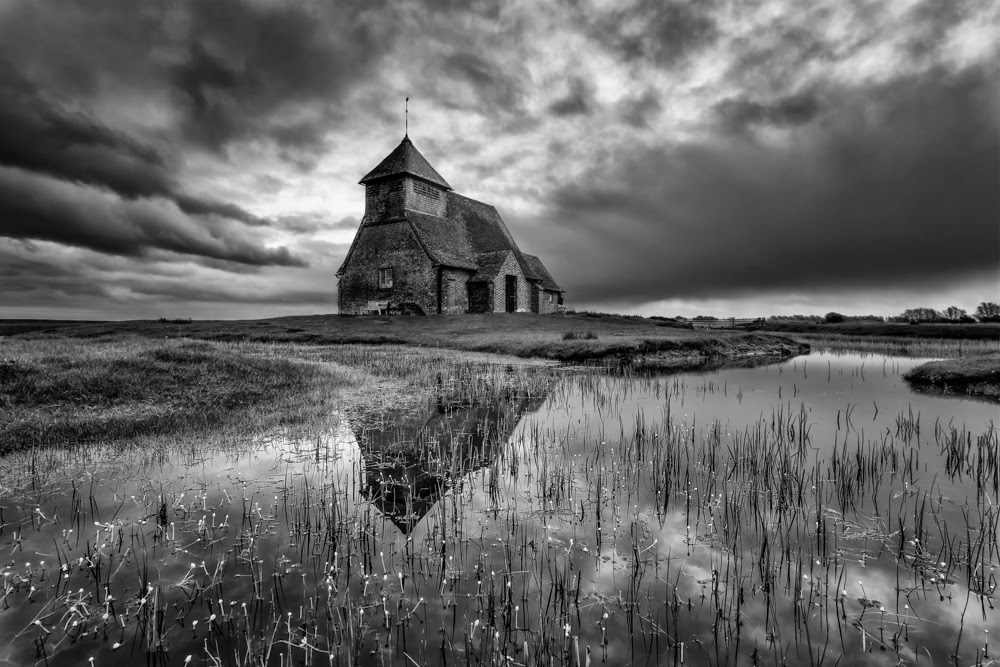 Justin Minns takes second place in this month's competition with his shot of Fairfield Church on Romney Marshes in Kent. We were drawn to the composition of this shot – the clouds sit almost perfectly around the spire of the church and the empty, desolate surroundings give the whole image a cold and intriguing feel. Justin talks us through his shot…
This is Fairfield Church, a popular location in Kent. I arrived before sunrise hoping for (but not getting) a bit of mist or some nice side light on the church. However, the approaching rain clouds provided a bit of drama and, combined with all the texture in the foreground, I knew this was going to make a good mono conversion. This was shot on my Canon EOS 5D Mark II with the Canon 17-40 f/4L with a Lee 0.6 GND filter. It was shot at ISO 100 on f/11 with a 1/2-second exposure.
You can see more photographs by Justin on his website.
Third place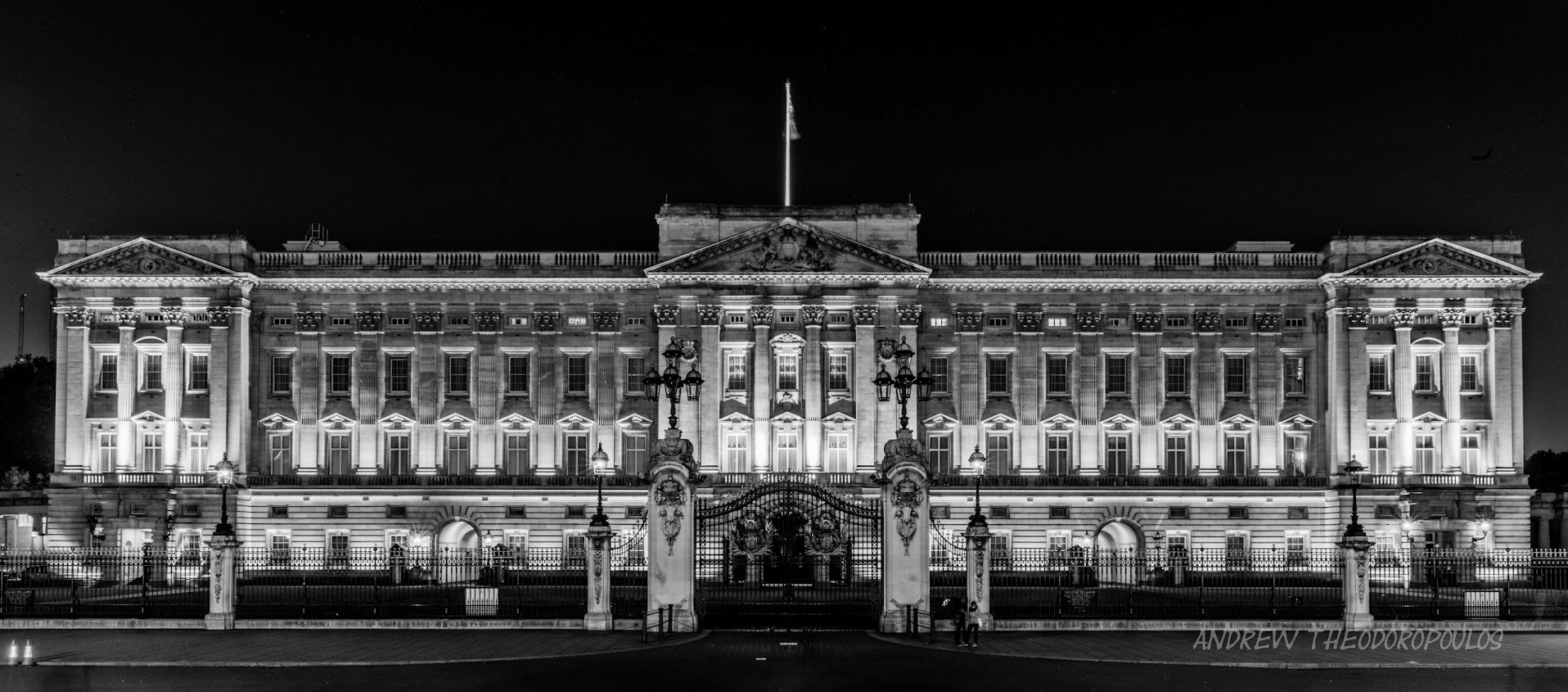 Third place in the black-and-white competition goes to Andrew Theodoropoulos. Buckingham Palace is one of the most photographed buildings in the UK, but Andrew's capture really offers something different. The composition and the crop of the image work really well and the use of a long exposure has removed any passersby that would detract from the feel of the image. A patient capture but well worth the wait! Andrew talks us through the shot…
I positioned myself directly underneath the Victoria Memorial. I was trying to capture the sheer enormity of Buckingham palace whilst still trying to retain its class and elegance. The monochrome was to add a little history. For this I used my Nikon D800 at a focal length of 27mm positioned on a Manfrotto 190XPro3 and triggered with a remote shutter release. The ISO was set to Low, with an aperture of f/22 and a 38 second exposure time.
You can see more of Andrew's photography on his Flickr page.
Thank you to everyone who took part in our September theme! Why not enter the October competition? Click here for more details.