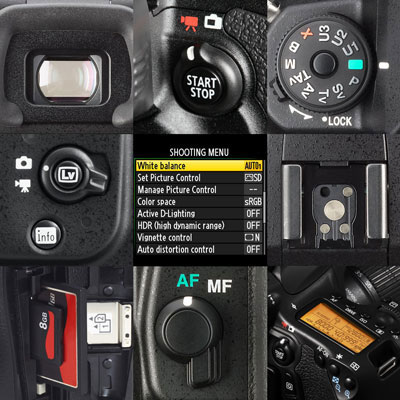 Stuck in Auto mode? Want to understand ISO, Shutter Speed and Aperture? If you answer yes to any of these, then this is the course for you. The hugely popular 'Getting Started' workshop is a back to basics evening class led by photographer Tom Stone and fellow Wex staff members at the Wex Showroom. The evening will include a run-down of your camera's settings to ensure you get the best possible results in a variety of common situations. It's a great opportunity to improve your photographic proficiency and meet people who share your interest in photography.
The course is £30 per person and you need to bring your own camera along with you on the day. Also included in this price is a place on an additional follow up walkabout applying your new expertise on a guided walk around Norwich City Centre. We will meet at the entrance to The Forum for a 10am start on Sunday 21st May 2017 and should finish around 12pm (The Forum, Bethel St, Millennium Plain, Norwich, Norfolk NR2 1BH).
Don't miss out! Get all the photographic know-how you need to kick start your hobby with this essential two-part course!
Additional Info
One £30 ticket guarantees you a place on the Getting Started with your DSLR: Evening Workshop (Wex Showroom, 6.30pm-8.30pm, Weds 17th May) and a place on the Getting Started with your DSLR: Morning Walkabout (Norwich City Centre, 10am-12pm, Sun 21st May).
Event Information
Event: Getting Started with your DSLR: The Basics
Date: Wednesday 17th May 2017
Location: Wex Photographic Showroom, Norwich
See our Events index for a full list of events planned in the near future. If you would like more information on any of the events or you would like to make some suggestions for possible events please send us an email to [email protected].