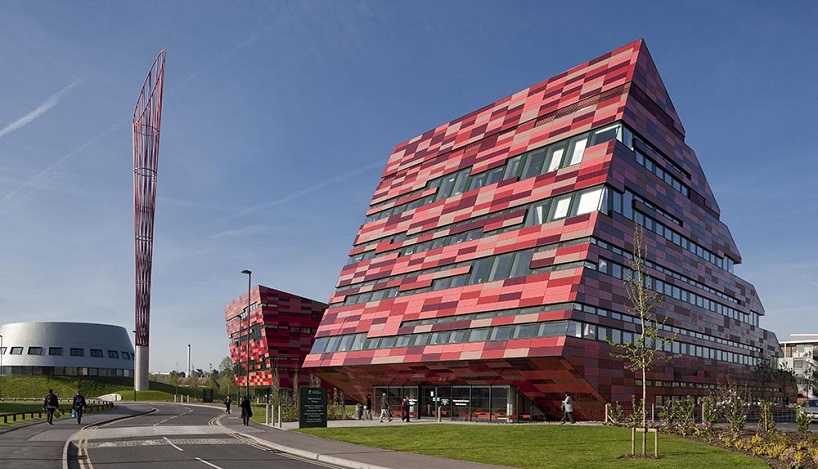 Join us as we take a walk around the multi-award winning University of Nottingham's Jubilee Campus this summer for an architectural photo walk.
With support and insight from professional photographer and Manfrotto Ambassador, Martine Hamilton Knight and her team, you will gain the opportunity to capture some stunning photographs of this architectural showpiece in its lakeside setting.
In terms of kit we recommend bringing:
Your camera and a tilt-shift, perspective control, or wide-angle lens
A tripod
Plenty of memory
Spare batteries
Your ticket
But don't worry if you don't have everything on the list, this event is for photographers of all abilities as much as it is about trying something new and pushing your existing kit to new levels.
The session will mostly be outdoors so please be sure to wear clothing appropriate for outdoor photography in the summer, including your factor 30 if appropriate.
Please arrive at the venue no more than 15 minutes before the start of your chosen walkabout and if parking at the location, you will need to pay and display (£4 for 4 hours). There is regular public transport form the centre of Nottingham for those using train or bus.
This will be about celebrating architectural photography, learning new tricks, and meeting likeminded photographers. So book now to avoid disappointment!
About Martine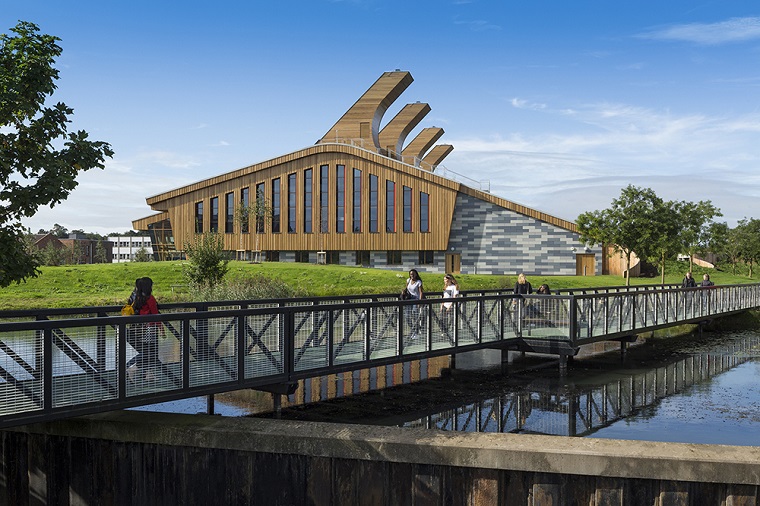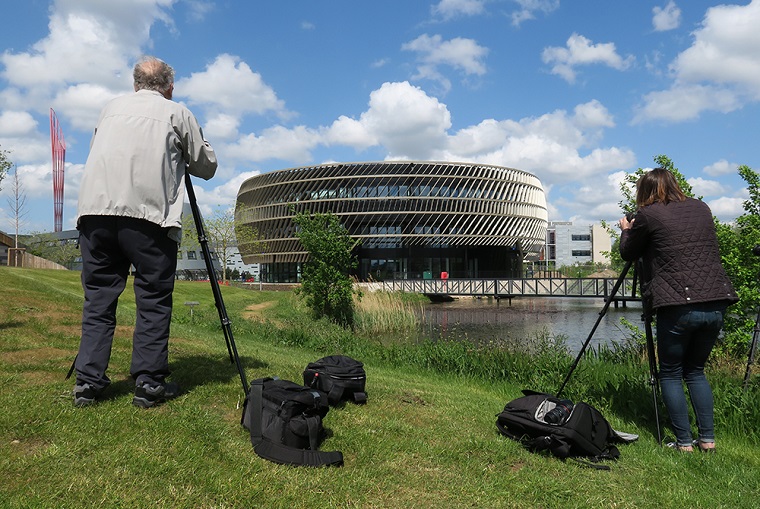 Martine is an award-winning architectural photographer based in Nottingham who as been working in the industry for 27 years. She is also an international brand ambassador for Manfrotto. Her images have been published internationally and regularly feature in architectural books and journals. In addition to travelling around the country doing architectural photography for her clients, she teaches in Higher Education at Nottingham Trent University running workshops for their undergrads.
Leave the M1 at Junction 25 taking the A52 to Nottingham. After five miles you will come to the A6514 (Middleton Boulevard) roundabout. Go straight across (this becomes Derby Road). On your right you will pass the Queen's Medical Centre. About 1 mile past the roundabout turn left onto Triumph Road (Jaguar Garage is on the corner). The Jubilee Conference Centre is situated on the left after half a mile. Proceed through the security barrier, at the end of the road turn left; the Jubilee Conference Centre main entrance is situated on the right. Please note, there is limited car parking available on-site at the Jubilee Conference Centre.
WexWalkabout: Architectural Photography with Martine Hamilton Knight
Event: WexWalkabout: Architectural Photography with Martine Hamilton Knight
Date: Thursday 17th August 9.30am-12.30pm OR 1.30pm-4.30pm
Price: £20.00
Location: Jubilee Conference Centre, Jubilee Campus, University of Nottingham. Nottingham. NG8 1DH
Please note that tickets for this event are available via Eventbrite. Clicking 'Register' will take you to the Eventbrite website where you can register for a ticket.