Mike Harris decides on some New Year's resolutions he can actually stick to and they're all photography related
It's the end of the first week of 2018. So far, I've eaten soggy home prepared meals from plastic containers every single day for lunch and have spent each evening walking up and down the living room, in a failed bid to hit 10,000 steps. Let's face it, by February I'll be eating my lunch from a branded takeaway bag and the pedometer will have conveniently found its way down the back of the sofa…
If, like me, you're struggling to stick to your New Year's resolutions, why not use the beginning of 2018 to up your photography game instead? So, grab yourself a coffee and a guilt-free chocolate biscuit (or three) and decide on some resolutions you'll actually want to stick to.
Photography by Mike Harris.
1. Try a new genre of photography
You'll find plenty of transferrable skills across genres. Sure, Portrait photography might be your true calling (and you'd be right to embrace it), but you may also want to consider spending some time outside of your comfort zone. Delving into an entirely different genre could provide you with an arsenal of new techniques. And, you may find yourself pushing boundaries and developing your own style as you return to approach your favourite genre in a slightly different manner.
2. Enter a competition
Free photography competitions are extremely popular on social media, but they provide so much more than an opportunity to win prizes. If you enter a regular competition, like our weekly Wex Photographer of the Year (AKA #WexMondays), you'll find yourself part of a bustling community. Even if you don't win, you're getting your work out there and might even receive useful feedback or praise from fellow photographers. And, if you do win, you'll get an invaluable bump in exposure.
3. Try shooting film
We've seen rises in physical book sales, the revival of vinyl and Marvel Studios' Guardians of the Galaxy Vol. 2 even sparked an appetite for Sony's TPS-L2 Walkman. Vintage is certainly in vogue and the photography industry has fared no different; Polaroid is back, Fujifilm's Instax range is hugely popular and you can even build your own film camera, thanks to Lomography's Konstruktor Flash DIY SLR.
I'm not suggesting for one moment that you consider ditching digital altogether (I certainly won't), but the wholesome and tactile experience of shooting film (especially if you're lucky enough to use a darkroom) is arguably something every photographer should try at least once. Using a film camera could also enhance your nose for a good shot; left with a single roll of film and 20 exposures, you'll find yourself becoming more disciplined as you carefully consider each and every photo.
Film provides a somewhat purer process too. You've less room to edit and without the temptation of immediately hitting the delete button, you may find that some photos you had initially resigned to the bin actually grow on you.

4. Work on a project with a fellow photographer
Collaborating with another photographer can be an inspiring, educational and fruitful experience. In fact, this is potentially the most valuable resolution on the list. By pooling equipment, contacts and knowledge, you could find yourself embarking on a project that wouldn't have otherwise been possible on your own.
The experience could present new creative opportunities as styles meld, taking your work in new and exciting directions. If you're a professional photographer, try teaming up with a professional from a different genre (you might learn something). Alternatively, why not take a beginner under your wing? If you're a beginner, ensuring you team up with a more experienced partner could prove an extremely educational experience.
5. Ask a photographer you admire for tips
There's no shortage of talented photographers out there and most of us have our favourites. But have you ever considered asking them for a few tips? I'll preface this by pointing out that not everyone has the time to reply, but there's no harm in writing a politely worded email or even sending a handwritten letter. If that doesn't work, many professional photographers run workshops or seminars, where you'll get the chance to meet and chat to them in person.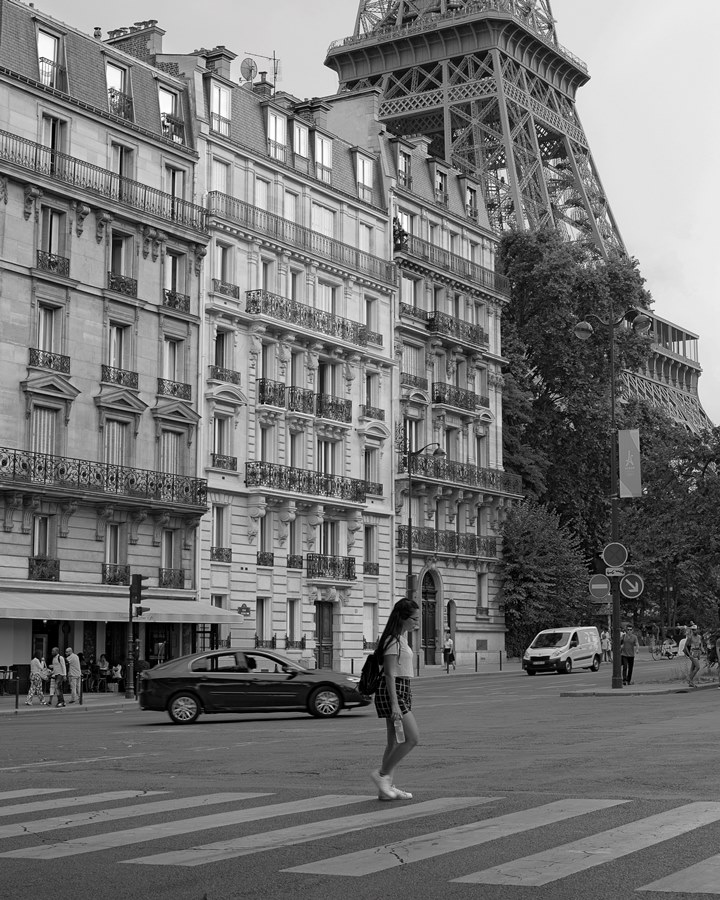 6. Take your camera out more
This shouldn't be hard to achieve as most of us now own smartphones with decent inbuilt cameras. That said, I've lost count how many times I've witnessed something special, only to regret leaving my dedicated camera at home. This is where small, lightweight CSC bodies and tiny lenses (like Samayang's new 35mm pancake lens) really come into their own. But, if carrying even a smaller camera is simply too impractical, try designating days in which to keep a camera by your side at all times. Just make sure you invest in a good strap or bag to keep your equipment safe.
7. Share your work online
It's never been easier to get your work out there. Of course, that does mean you're vying for exposure among an ever increasing legion of photographers doing exactly the same thing. But building an online profile is so easy, there's virtually no excuse not to! At worst, you'll gradually build a comprehensive portfolio of work and invite feedback, at best, the exposure could lead to new contacts, opportunities or even jobs.
8. Immerse yourself within the photographic community
Whether you're chatting with other photographers via social media or forums, going to classes, workshops or seminars, or attending big events such as The Photography Show, you've plenty of opportunities to immerse yourself within the photographic community — social media groups make it particularly easy to engage with fellow enthusiasts on even the most niche subjects. Engaging with the photographic community is a great way to learn from other photographers, make new contacts and generally get your name out there.
9. Print your work
Digital photography has revolutionised the photographic industry in a myriad of positives ways, but with trillions of photographs residing in digital storage devices or on social media profiles, how often do we actually print our work? I'm not suggesting you print everything, but viewing a large, professionally printed photograph is infinitely more satisfying than staring at a poorly calibrated computer screen or cracked mobile phone. It's also a great way to critique your work; you'd be surprised at what you can miss on-screen, but notice on paper! Finally, a framed photograph can make a meaningful and personal present for a loved one.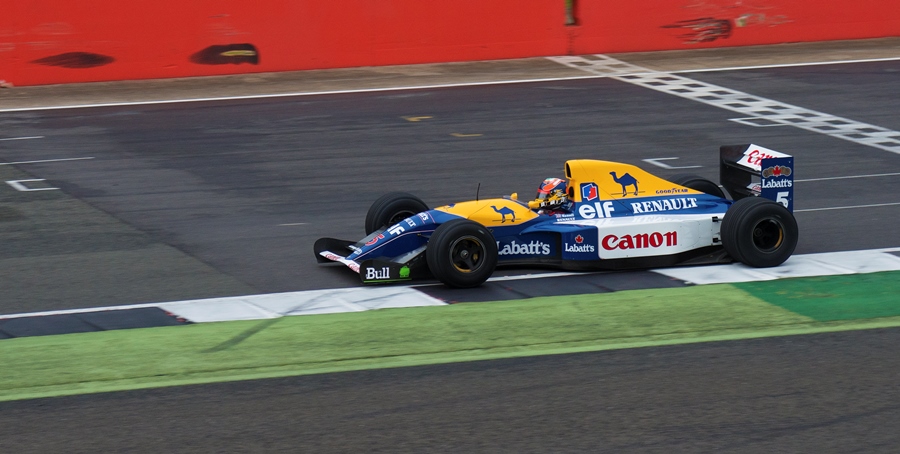 10. Stop making excuses!
All photographers have to deal with problematic circumstances beyond their control, but it's easy to find excuses as to why you shouldn't brave the weather or get up at 4am to capture a fantastic shot. So, whenever you feel yourself putting obstacles in the way of your photography, push forward — getting out of the front door is the hardest part!
Lacking the correct equipment is a particularly convenient excuse, but it's something that almost every photographer has to contend with at some point. I shot the Formula 1 car (above) with the only lens I had on my person, a beat-up old Nikkor 28-85mm f/3.5-4.5. Admittedly, I was able to crop into the image, having shot it on my Nikon D800, but I was pleased that I managed to use the panning technique from high up in a grandstand, while still managing to keep the car tack sharp.
Turning up to a race track like Silverstone without a telephoto lens isn't advised, as spectators are positioned a long way from the track. But instead of leaving my camera in the car, I decided to take it out anyway and am glad I did. Not only did I enjoy the challenge, but I managed to capture a great memory too. Isn't that what photography's all about?
So, immerse yourself in the community, grab your kit and enjoy the challenge. Here's to a great year of photography. In fact, I think I'm going to head out with my camera right now, I've got a funny feeling I'm going to hit 10,000 steps after all...
About the Author
Mike Harris is Wex Photo Video's production editor and is an experienced journalist with a passion for motorsport photography. You can view his portfolio via @MDHarrisPhoto on Instagram.
Related articles