Planning a trip abroad? Check out these 12 essential photography accessories for holidays and travelling.
1. Hahnel Duo Traveller – 2x USB Charger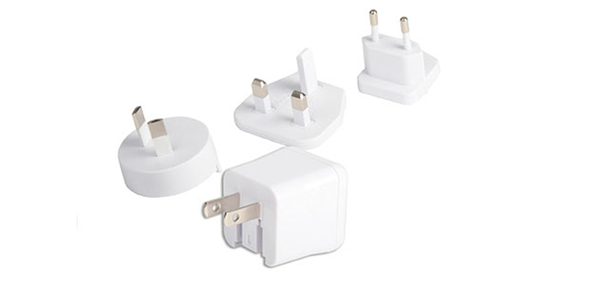 Travel adapters may be a fairly standard accessory when going abroad but this one is particularly suitable for the photographer. Not only can it charge your devices across the EU, USA and Australia, but it will also allow you to charge smartphones, tablets and the latest breed of USB-chargeable cameras through its twin USB ports. Great for those who need multiple devices charged at once. Click here to buy the Hahnel Duo Traveller – 2x USB Charger.
2. GoPro HERO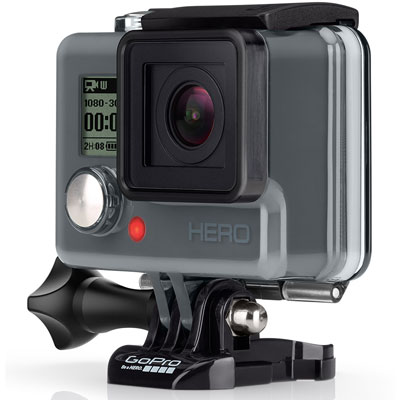 GoPro's budget Hero model may be had for less than £100 but it still compares favourably against its pricier siblings. For its modest price tag you get full HD video recording at 30fps and standard HD video at 60fps, as well as 5MP stills and a 5fps burst mode, all inside a sturdy, waterproof casing that can be taken down to depths of up to 40m – far deeper than the average waterproof compact camera. Click here to buy the GoPro Hero.
3. Delkin Secure Digital Water-Resistant Tote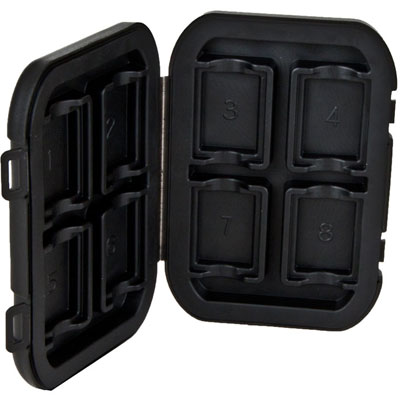 A smart photographer travels with a number of smaller cards rather than a single capacious one, and this water-resistant tote from Delkin is the perfect housing for them. It holds up to eight SD, SDHC or SDXC memory cards and is both shock- and crush-proof to prevent any accidental damage. Click here to buy the Delkin Secure Digital Water Resistant Tote.
4. Lensbaby LM-10 Sweet Spot Lens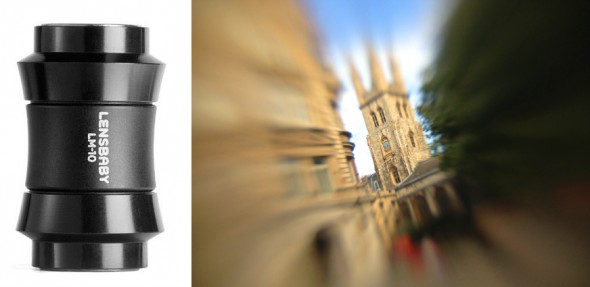 A new environment is an ideal opportunity to try out something different with your images, and the LM-10 will help you do just that. Just fit it to you iPhone or Android phone and turn it around until you get the desired effect. Great for those days when you don't necessarily want to venture out with all of your kit. Click here to buy the Lensbaby Sweet Spot.
5. Manfrotto 679B Monopod

Getting stable doesn't necessarily mean having to lug around a hefty tripod. This affordable, three-section monopod from Manfrotto can support up to 10kg of weight and can be extended up to 156cm, while a strap is also supplied for extra security. You can use it for panning shots or even resting against a wall or set of railings for more everyday images. Click here to buy the Manfrotto 679B Monopod.
6. LaCie 1TB Rugged Mini Portable Hard Drive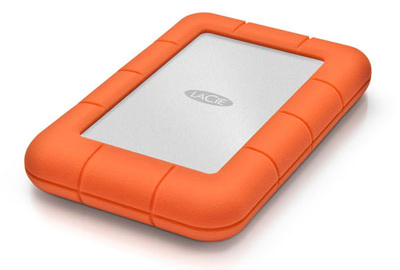 Ideal for those capturing high-resolution images and 4K or HD-quality videos, this 1TB drive from Lacie boasts resistance against rain, shock, pressure and dropage to ensure your images and videos remain safe while you're on the road. While the USB 3.0 interface ensures speedy transfer rates, backwards compatibility with the USB 2.0 protocol means it can be used with older computers too, and you can even set your own password to prevent any unauthorised access to your files. Click here to buy the LaCie 1TB Rugged Mini Portable Hard Drive.
7. Hoya Pro1 Digital Circular Polariser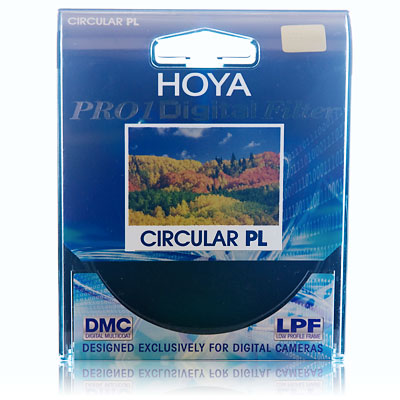 Polarisers are one of the best travel accessories you can buy, given how useful they are compared to their light weight and small size. They help to deepen blue skies and make clouds stand out, and also cut down reflections when shooting water or through windows. This model from Hoya can be bought in 52-82mm diameters, with its low-profile frame helping to prevent vignetting and multi-coatings to ensure excellent light transmission. Click here to buy the Hoya Pro1 Digital Circular Polariser.
8. Tamron 16-300mm f3.5-6.3 Di II VC PZD Macro lens
Perhaps one of the most versatile lenses currently available, this optic has been designed specifically for Canon, Nikon and Sony cameras with APS-C-sized sensors, with a staggering focal range equivalent to around 25-465mm in 35mm terms (depending on the specific camera used). As such, it can be used for everything from cityscapes from vantage points, street scenes, wildlife and even portraits, while Vibration Compensation technology ensures sharp images at even longer focal lengths. Click here to buy the Tamron 16-300mm f/3.5-6.3 Di II VC PZD Macro lens.
9. Vanguard VEO 204AB Aluminium Travel Tripod
This clever travel tripod boasts four-section legs that fold through a 180 degree angle, resulting in a closed length of just 39cm. The included ballhead features markings for panoramic shooting while a bubble level is also included to ensure you get perfectly level images. Low-level shooting is also made easier thanks to a choice of three leg angles, while the anti-slip rubber feet ensure stability on a variety of surfaces. Click here to buy the Vanguard VEO 240AB Aluminium Travel Tripod.
10. Lowepro Event Messenger 150 Shoulder Bag
This affordable shoulder bag from Lowepro is small enough to comply with most airlines' hand-luggage regulations and is ideal for the photographer with a modest setup. It will happily contain a DSLR or mirrorless camera with a lens attached, together with two or three further lenses, a small tablet and sundry accessories. Perfect as a day-bag for those looking to travel light (contents shown above not included). Click here to buy the Lowepro Event Messenger 150 Shoulder Bag.
11. Visible Dust Hurricane Blower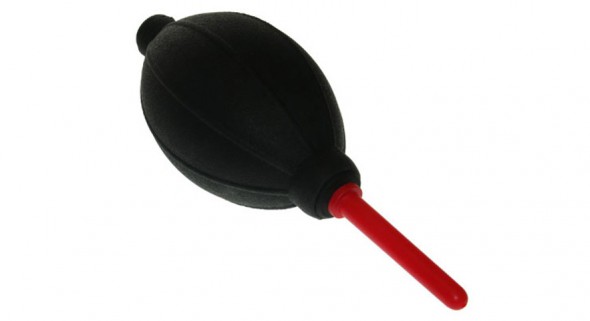 It's all too easy for your kit to pick up dust when being used on a daily basis, but this Hurricane blower from Visible Dust is one of the best and easiest ways of dealing with it. As a non-contact method of cleaning dust, you don't need to worry about damaging the delicate parts of your camera or lens (so long as you're using it correctly, of course). The large chamber and elongated tip allow you to apply a powerful blast of air to your sensor or lens, or even more awkward-to-clean areas such as around the viewfinder. Click here to buy the Visible Dust Hurricane Blower.
12. Black Rapid RS7 Strap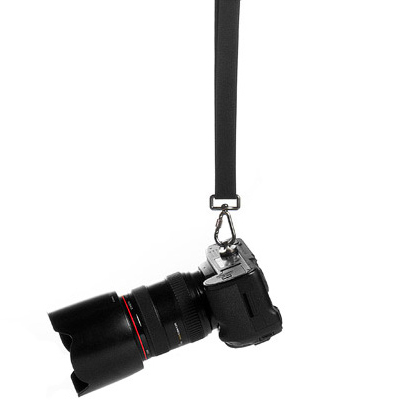 Comfort and security are paramount when travelling, and this strap from Black Rapid is designed to satisfy both criteria. It's constructed from ballistic nylon for durability and features a thick foam pad for comfort, with an ergonomic design that allows it to fit perfectly around the shoulder while distributing weight evenly. Click here to buy the Black Rapid RS7 Camera Strap.
Related articles