Dave Musson picks his favourite locations for photography in Coventry
Historically, being sent to Coventry was a bad thing. Not any more though! I suppose I'm a little biased – I was born just north of the city, went to school there, met my wife there and currently live just over its south-western border – but I think Coventry has loads to offer. Including, of course, plenty to point your camera at.
For any fellow architecture lovers out there, you'll struggle to find somewhere else with quite the range on offer in Coventry, where you'll find examples dating from the 1300s right up to 2017, with a healthy splash of 1950s and 60s gems thrown in too.
The city is also home to a thriving cultural scene that includes a passionate community of Instagrammers, regular Pecha Kucha nights, a huge free music festival every summer and two top-class universities.This helps make Coventry an incredible youthful city, with an average age of around 33.
And that's before you mention the historic cathedrals, the glorious transport museum, the impressive Ricoh Arena and things like Warwick Castle and Shakespeare's birthplace being just down the road.
All this at less than an hour on the train from London too. Not bad, is it?
Here's a quick walk through some of the highlights of Coventry's city centre as seen through my lens – do make sure you come and explore this place for yourself though!
1. Fargo Village – Far Gosford Street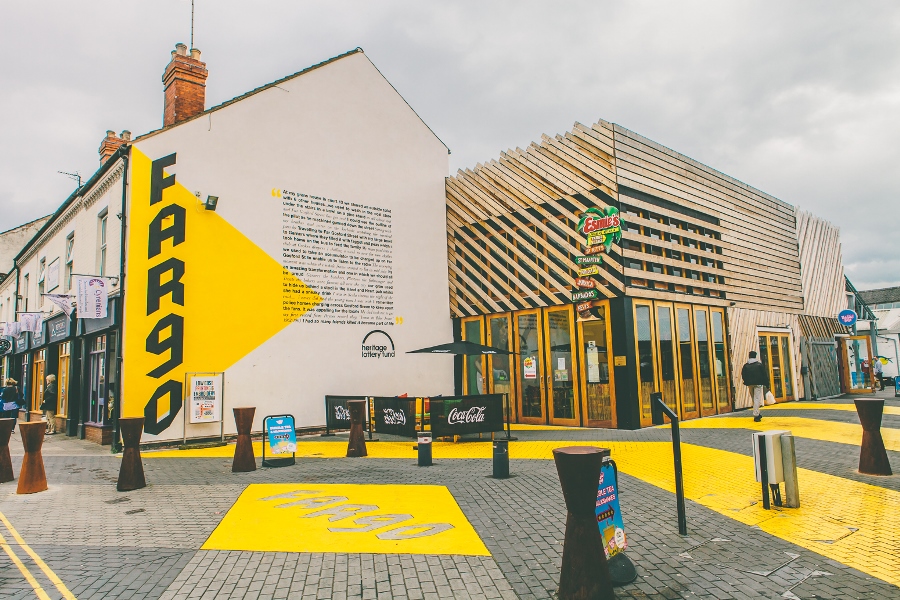 While Coventry is probably more widely known for its history (more of that to come), Fargo Village is a sign of the future. Open since 2014, it is a creative space packed full of independent traders, delicious street food, cool markets and even a bookshop that sells cake and puts gigs on. Yes, it is a little bit of a walk from the city centre, but it's definitely worth it.
2. Frederick Lanchester Building – Coventry University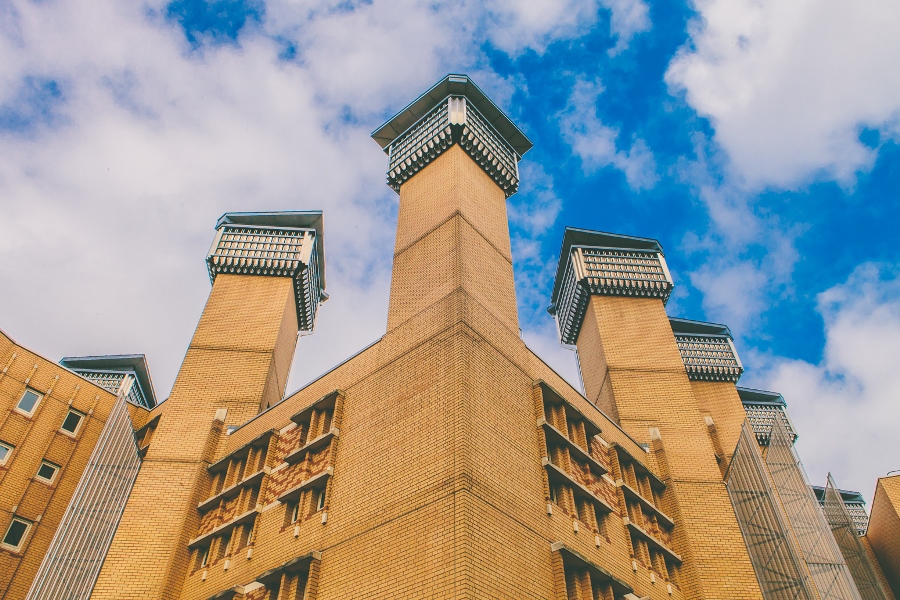 As already mentioned, Coventry is home to two top-class universities. One is Coventry University, which sits in the city centre. The other – slightly confusingly– is the University of Warwick, which has its campus a few miles out from the city.
It's the former that is the focus of my next spot: the incredibly distinctive Frederick Lanchester Building, which houses Coventry University's library and has been a fabulous, spiky addition to Coventry's skyline since opening in 2000.
3. The Herbert Art Gallery & Museum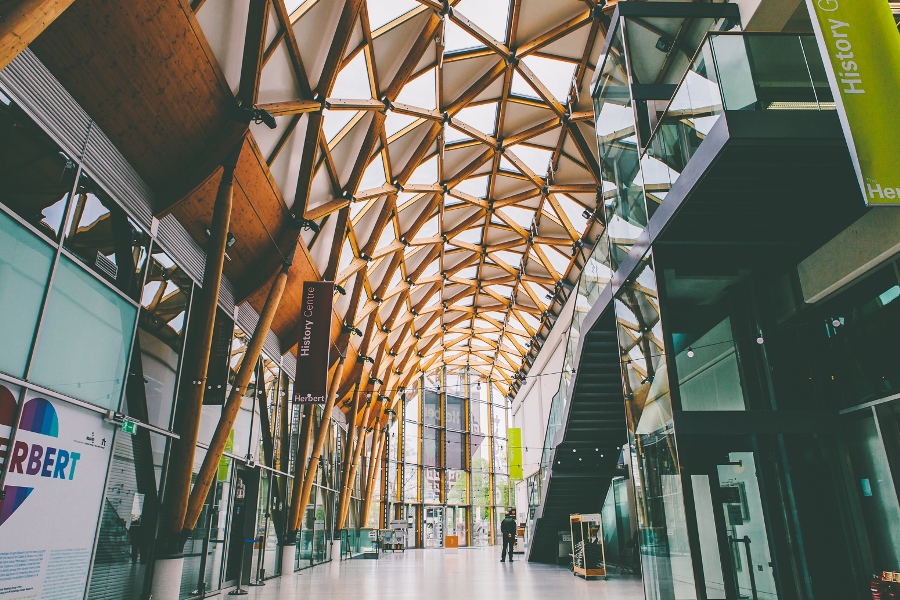 The Herbert is something of a hidden gem in Coventry, despite its hugely impressive curved roof that is the signature piece of the £14million renovation in the mid-noughties. It always offers something interesting to explore and been adding loads to the city's cultural offering since the 1960s.
4. Coventry City Council House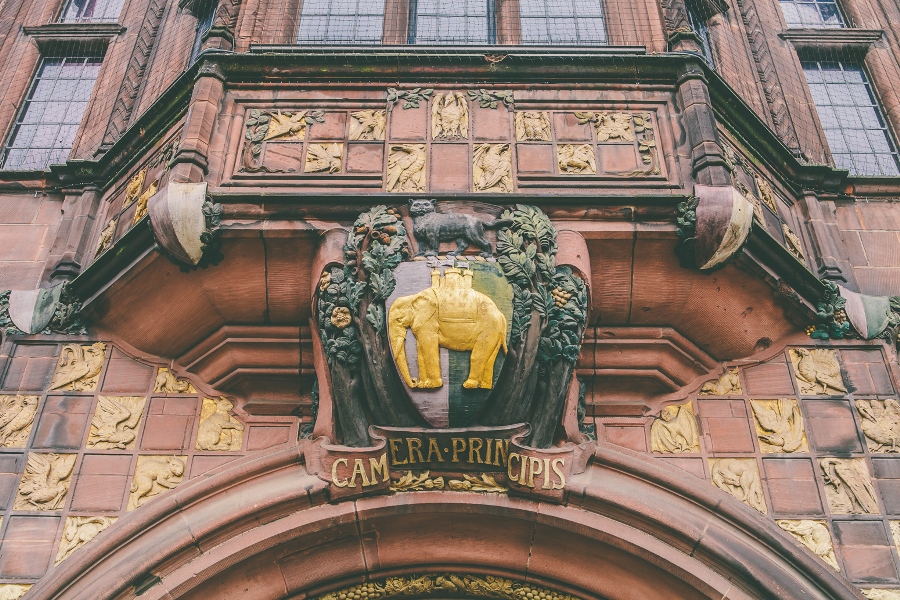 As you wander around the city, don't worry if you start seeing elephants at every turn. The trunked beasts are a key feature of the city's coat of arms and are one of those little details in the city centre that are worth looking out for (as well as a clock showing Peeping Tom sneaking a look at Lady Godiva every hour). One of the best is this example that guards the entrance to the city council's impressive headquarters.
5. St Michael's Victory Over the Devil sculpture (Jacob Epstein)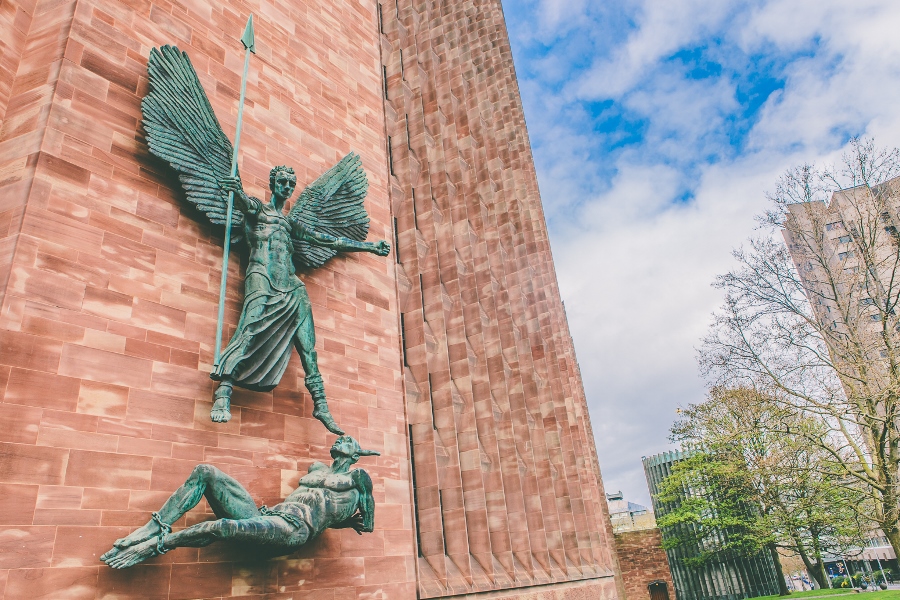 While I am about to take you inside the city's cathedral, it's worth taking in this impressive sculpture that takes pride of place outside. It dates from 1958 and sits on the wall of the new cathedral that was built after the bombings of World War II. It's a fantastic representation of the city's determination not to be cowed by the evil of the Nazis.
6. St Michael's cathedral ruins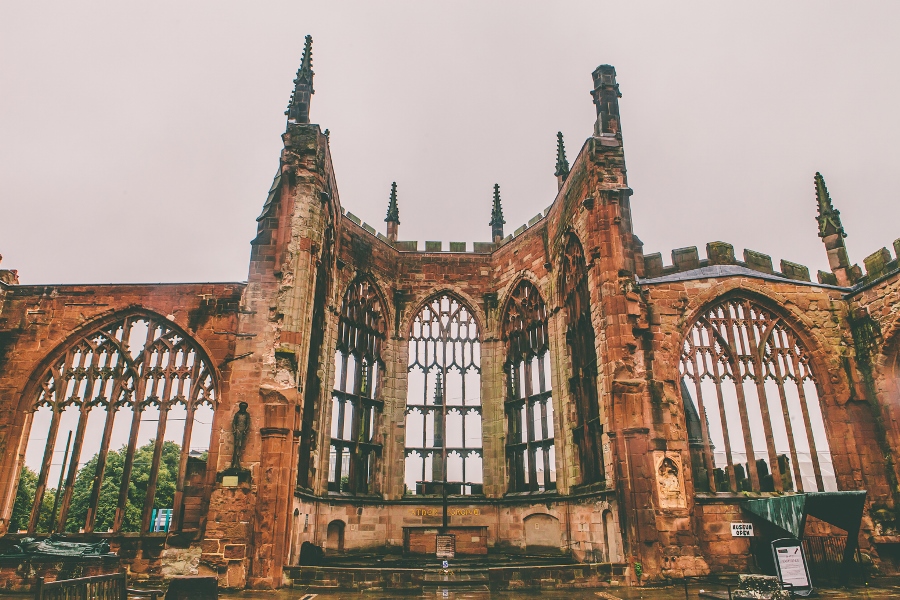 The Nazis' air raids did a lot of damage to Coventry during the Second World War and the ruins of the city's 14th-century cathedral give you some idea of the devastation. And yet, despite what happened here, there is beauty in the parts of the building that still stand and you'll find an air of calm and thoughtfulness in this space. All this, while sitting right next to the new cathedral that was built after the War - a clear symbol of Coventry's ability to rebuild and grow.
7. Hill Top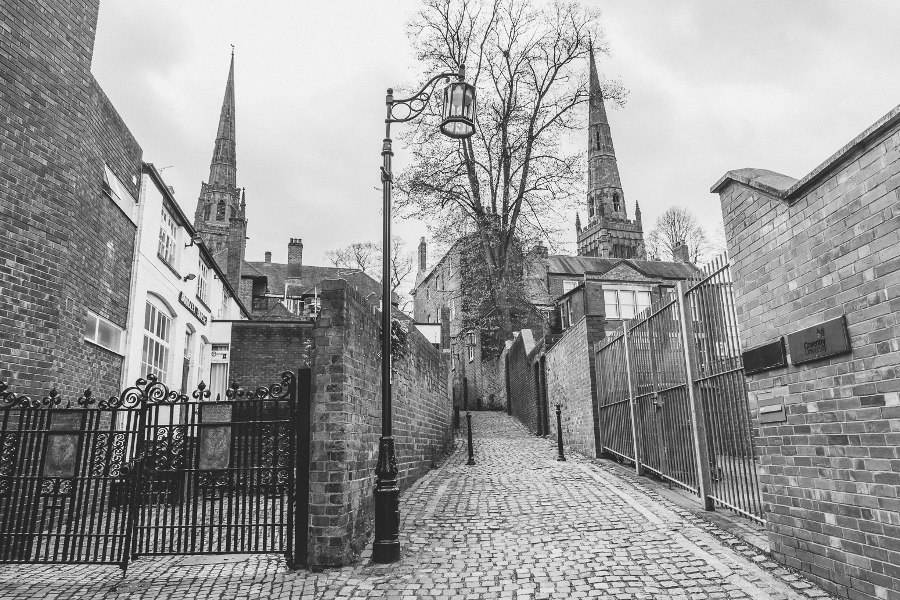 Tucked away behind the cathedral is one of my favourite streets in the city – Hill Top. It isn't very long, but its gentle curve and charming cobbles just ooze photographic appeal.
8. The Whittle Arches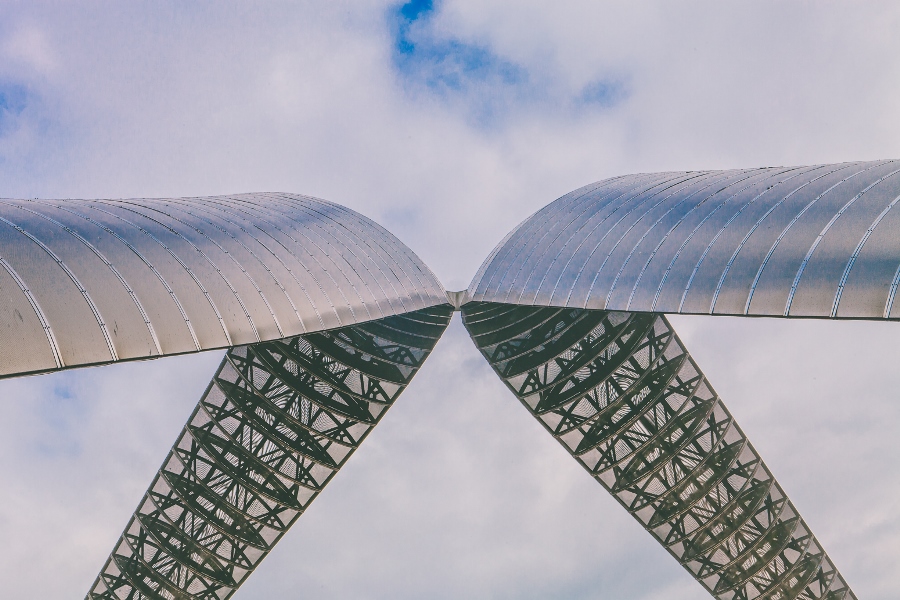 Tucked outside the Transport Museum and the city's bus station is the Whittle Arch. This is a glorious steel and glass structure that pays tribute to one of Coventry's famous sons: Sir Frank Whittle, who invented the turbojet engine. A statue of the man stands proudly underneath these stunning arches, which were built in 2003 and still look immense today.
9. Godiva Statue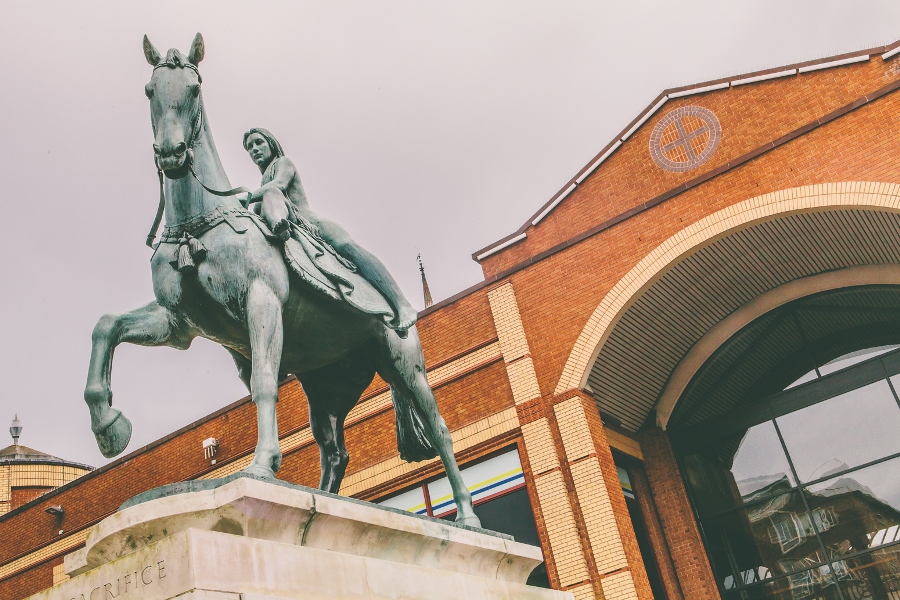 From a famous son to a famous daughter – the tale of Lady Godiva is one of Coventry's most celebrated, and this statue of her in Broadgate is one of the city's most recognised landmarks. It used to sit under a horrible tarpaulin, which, thankfully, was removed a few years ago, making the area it stand in much brighter and the statue itself look much more grand.
10. St. John the Baptist Church, Spon Street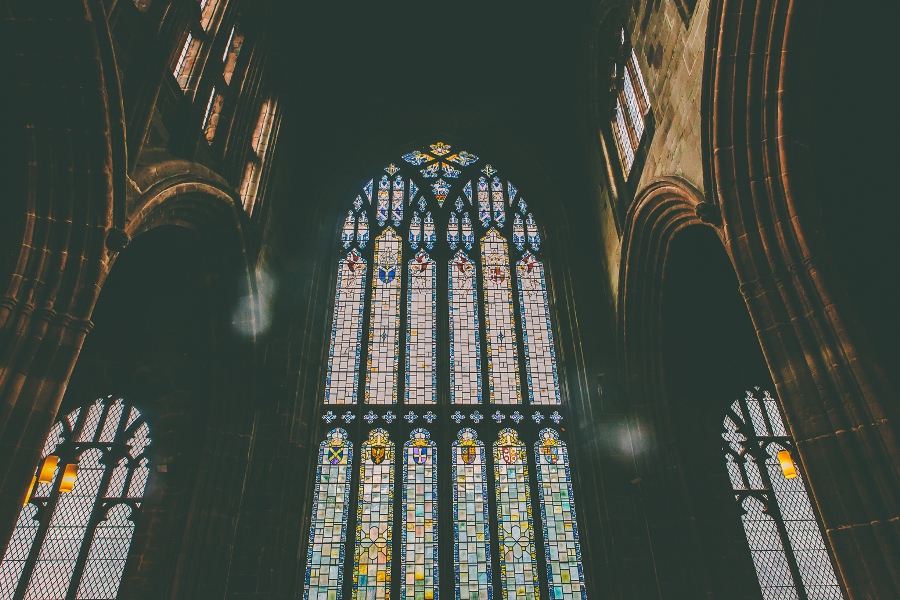 I'm not in any way religious, but would still highly recommend a visit to one of Coventry's oldest and grandest buildings. The St. John the Baptist Church dates back to 1344, is a Grade 1 listed building and is blessed with some wonderful stained glass windows. All while being sat right in the heart of the city.
11. Sporting history street art, Spon Street/Skydome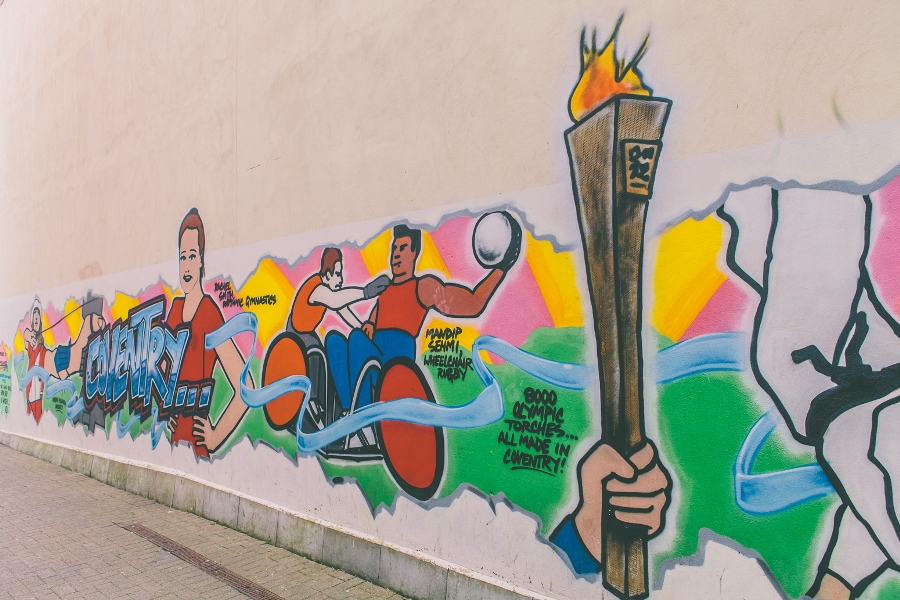 Coventry has a proud sporting heritage and did a wonderful job as a host city during the 2012 Olympics. This bright and beautiful piece of street art is a wonderful reminder of the recent sporting contributions the city has made, including the fact that all 8000 of the 2012 Olympic Torches were manufactured in the city!
12. Albany Theatre, Butts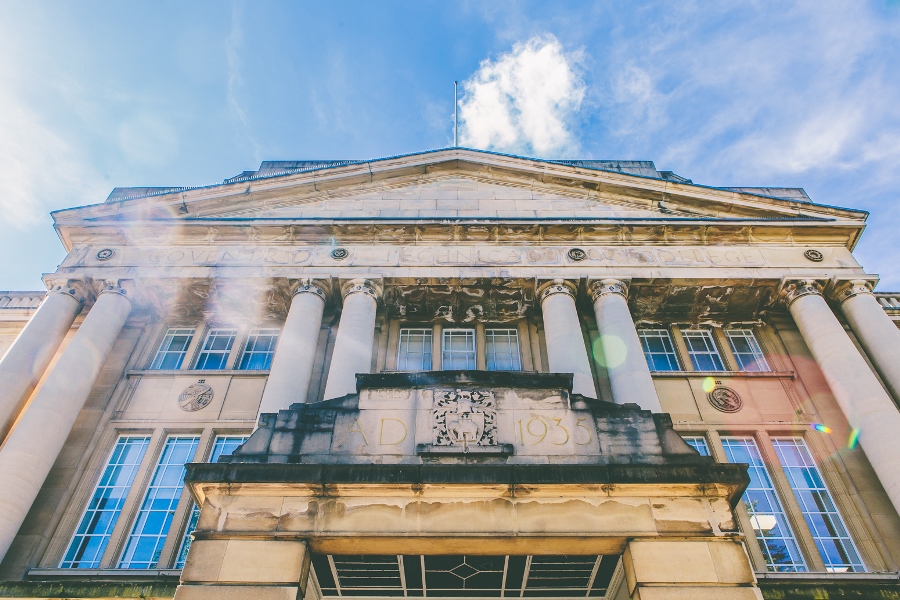 My final stop is the wonderful Albany Theatre – known to many locals as the Butts Theatre. The outside is impressive enough, but try and get to a show if you can, purely so you can enjoy the magnificent art-deco theatre inside. It is beautiful.
About the Author
Dave Musson is a music photographer based in Birmingham. His website is davemusson.com
Related articles