Scotland's East Lothian offers abundant photographic potential in all weathers. Here are the best photo locations
Scotland is famous for its unforgiving landscapes and rugged terrains. There are practically endless photo opportunities in the Highlands and the islands, and the beauty of Scotland attracts worldwide attention.
That said, you don't need to venture far up north to the most remote places to find stunning spots. East Lothian stretches along the east cost of Scotland, just outside of Edinburgh, and is lucky to boast more than 40 miles of coastline and beaches. Some of these are among the nicest Scotland has to offer.
Although East Lothian isn't far from Edinburgh, visiting the area gives you a real sense of being in a remote location. Despite this, you're never too far from activities, places to eat and quiet little cafes.
Whatever your interests, East Lothian's small and historic towns have something to offer you. East Lothian has actually been officially named as Scotland's sunniest area, though if you know Scotland, you'll know that's not saying much…
Here are my favourite spots for photographers to explore in East Lothian.
1. Longniddry Bents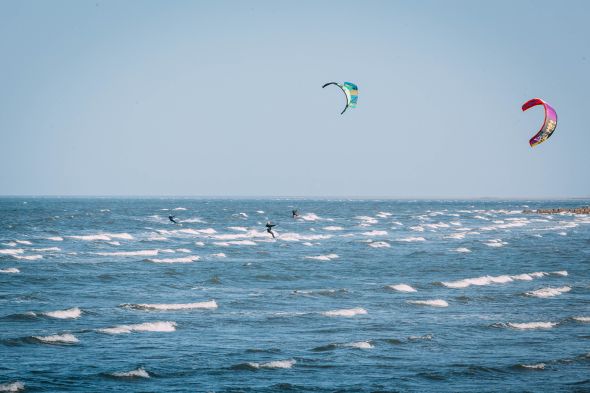 Heading from Edinburgh direction, Longniddry Bents will be your first port of call. There are several car parks you can use to gain access to the beach.
One of the main reasons you should make a stop here is to try and capture the kite surfers who frequent this place when the wind is up. On a clear day, their colourful kites will help to break up the blend of sky and ocean. On a more typically Scottish day, you're still guaranteed to come away with an atmospheric shot.
2. Gosford House
Next on the list is Gosford House, a neo-classical mansion built for the Earls of Wemyss.
In order to get into the grounds, you'll need to visit the Gosford Bothy Farm Shop and pay the £1 entry fee. They'll give you a map of the grounds, which can be found right next to the shop.
On your walk to the main house, you'll pass through the beautiful grounds, home to other interesting buildings, wildlife and ponds.
3. Gullane Beach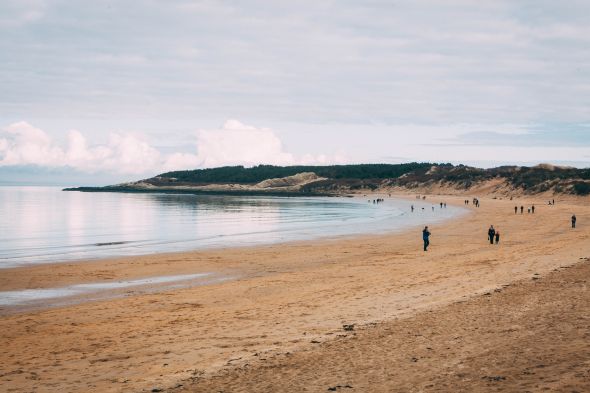 Gullane is a golfer's heaven – you're never too far from coastal views as you aim for the pin. As well as the picturesque town and golf courses, one of the nicest spots Gullane has to offer is its beach. If you're blessed with good weather, try to catch the golden sands in the morning light. Visiting this area on a warm summer's day, you could be forgiven for thinking you'd stumbled onto foreign lands.
The beach is easy to find, and is accessed via the car park.
4. Dirleton Castle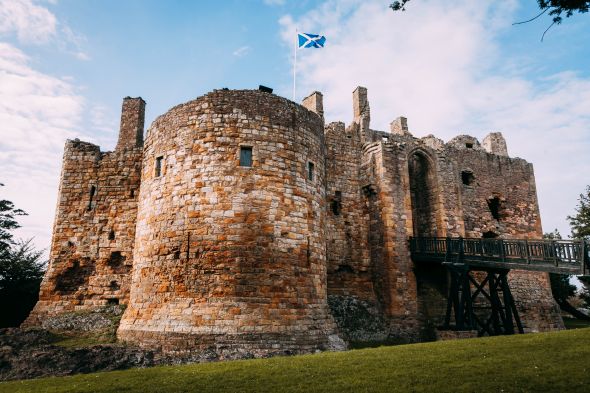 Heading east from Gullane, Dirleton Castle will be one of your next stops. Even though it's one of Scotland's oldest surviving pieces of architecture, it's one of the lesser-photographed castles in Scotland, which honestly confuses me. Even aside from its historic presence, the building itself is stunning.
After paying the small admission fee, head into the grounds and make a right. Here, you'll get a great shot of the castle from the bowling green. As you make your way around to the front of the castle, you'll be spoiled for choice. This castle truly is photogenic from almost every angle, inside and out.
5. Archerfield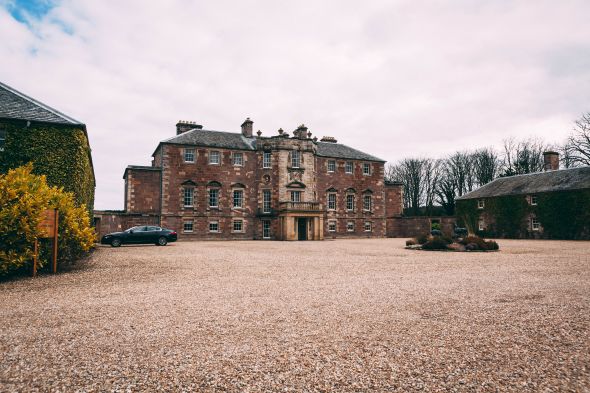 Archerfield, in Dirleton, is where many of the rich and famous choose to play golf. In part, this is due to the grandeur of the place, but also the eye-watering membership costs that help to keep it this way!
Drive along the entrance and you'll come across Archerfield House, a place worthy of a photo at any time of day or night. If you keep going along the same road, you'll come to the lodges, which overlook Dirleton Links. You should also try to find time to visit the walled gardens, which offer walks and fresh food.
6. North Berwick Harbour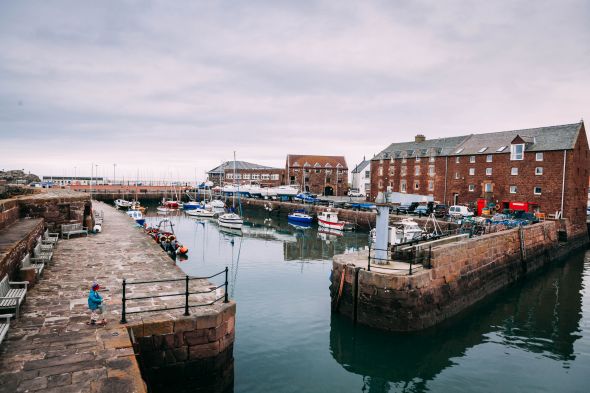 The heart of North Berwick is said to be its harbour, which can be found next to the Scottish Sea Bird Centre. You'll see plenty of classic boats as you enjoy the stunning coastal views. It is easy to spend an afternoon here watching the world go by, though if you were to do that, you'd run out of time to visit everything else North Berwick has to offer.
However, given that North Berwick is a classic coastal town, it would be rude not to sit with a bag of chips and an ice cream for a while, be it warm and sunny or cold and wet.
7. North Berwick High Street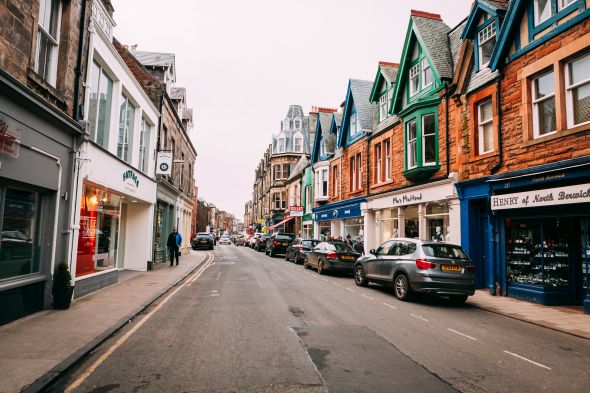 Just a small walk from the harbour, the high street is the town's main shopping street. It will be impossible to get a photo along the street without also capturing the parked cars, but that's what adds to the atmosphere. Colourful shop fronts and signs help to contribute to a busy but aesthetically pleasing view down this road.
It's not a long street, but it is diverse, and there are plenty of unusual shops and nice cafes for when you need a wee afternoon pick-me-up.
8. North Berwick Law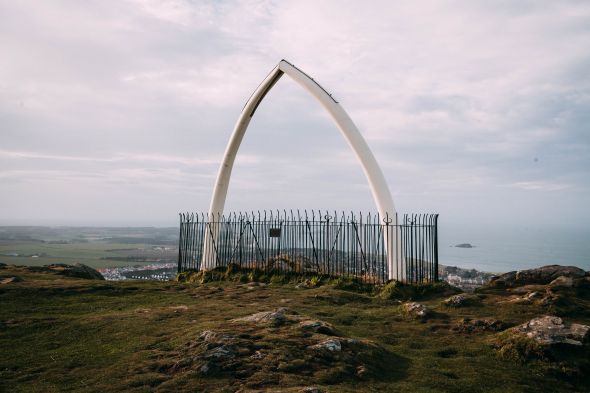 For the hikers amongst us, North Berwick Law is a tame walk, standing at just 200m high. It won't take you long to reach the top, where you'll be rewarded with gorgeous 360-degree views of East Lothian and beyond. When you're climbing the Law, try to stay on the designated path in order to prevent more erosion.
The top is easy to spot because of the iconic whale jawbone replica. There has been a whale jawbone at the top of this hill since the early 1700s and it wasn't until 2005 that it had to be replaced with a replica due to rot.
9. Bass Rock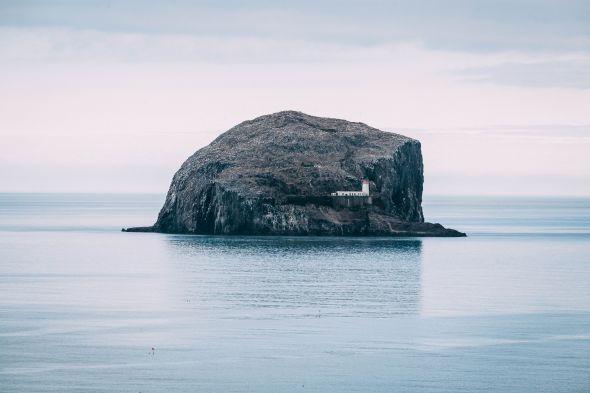 Having spotted Bass Rock from the top of Berwick Law, you'll not want to miss your chance to get a shot of it. It is home to more than 150,000 gannets at the peak of the season. The Bass Rock has been described as one of the 12 wildlife wonders of the world by none other than Sir David Attenborough.
There are a variety of options for photographing the Bass Rock. It is even possible to get an organised boat trip, which will give you a close-up view of the volcanic creation.
10. Dunbar Harbour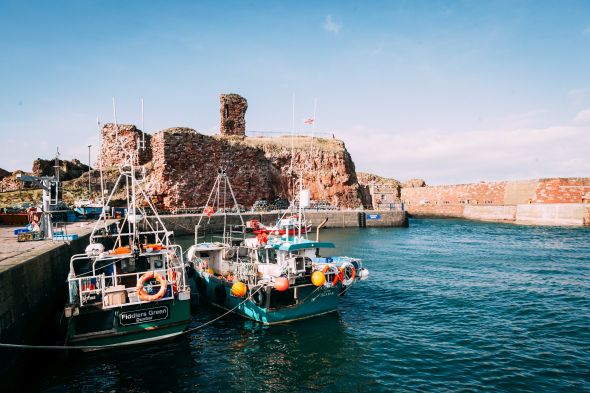 Keep making your way east from North Berwick and you'll get to Dunbar, which hosts another fantastic harbour and the ruins of Dunbar Castle. Make sure you hit here while the tide is in so that you can get a shot of the boats sitting on the water. On a blue-skied day, this is an excellent spot to stop.
If you head to the left-hand corner of the harbour (from the car park), you'll come across a beautiful cove, which trumps any photo of the actual harbour itself in my opinion.
About the Author
Connor Mollison is a photographer based in Glasgow. Follow him on Instagram and visit his website.
Related articles