Chris Orange is a fan of Lundy's laid-back island lifestyle, where each and every photography location is just a stone's throw away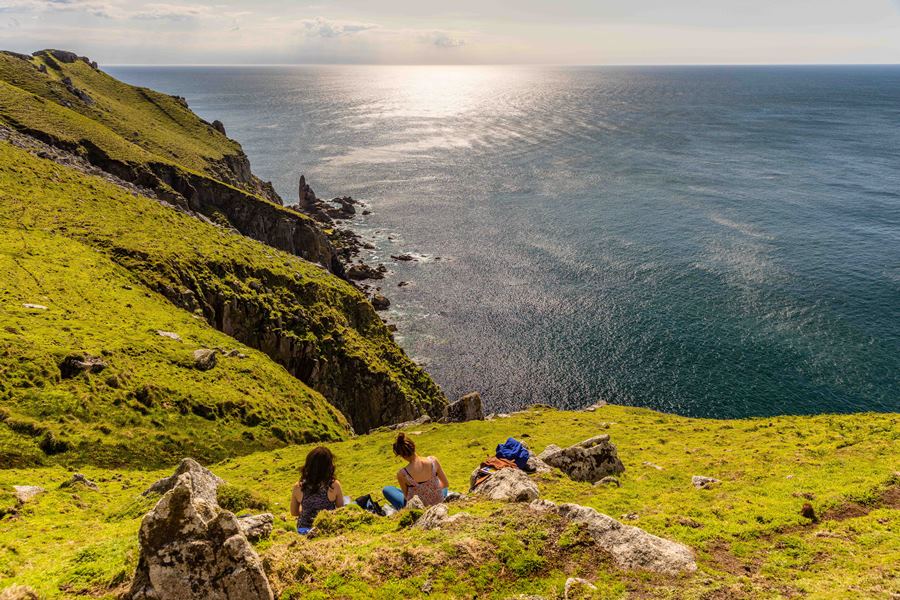 All photography by Chris Orange.
Lundy Island is situated 12 miles off the Devonshire coast and is a magical place that provides photographers of all abilities with a huge array of subjects to capture. From wildlife and landscapes to far-reaching views across the Atlantic Ocean, the island is a fantastic location and should be on every photographer's bucket list. If you're lucky enough to visit the island when the weather is calm and sunny, you'll be spoilt for choice. Lundy boasts a varied geology and you'll even find the remnants of an earthquake. Historic buildings, puffins and seals make for great subjects, and it's even possible to shoot sunrise and sunset from the same spot.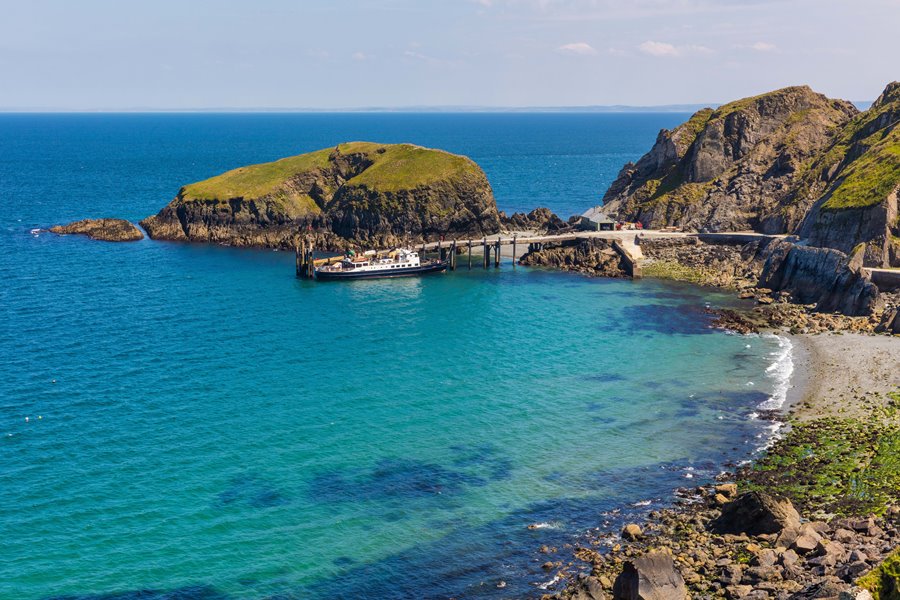 First things first, you have to reach the island. Unless you have a boat of your own, you'll need to sail on MS Oldenburg from either Bideford or Ilfracombe in North Devon. The crossing takes around two hours and ends at Lundy's beautiful harbour. Once you're off the boat, you have to climb a steep, winding path to reach the top of the cliffs, and gain access to the village and the rest of the island. You can ride an off-road vehicle to the top, but it's worth walking up the cliff. It might prove a bit of a trek when carrying gear, but around halfway you'll find a beautiful view back down towards the harbour, which is a wonderful photo to capture.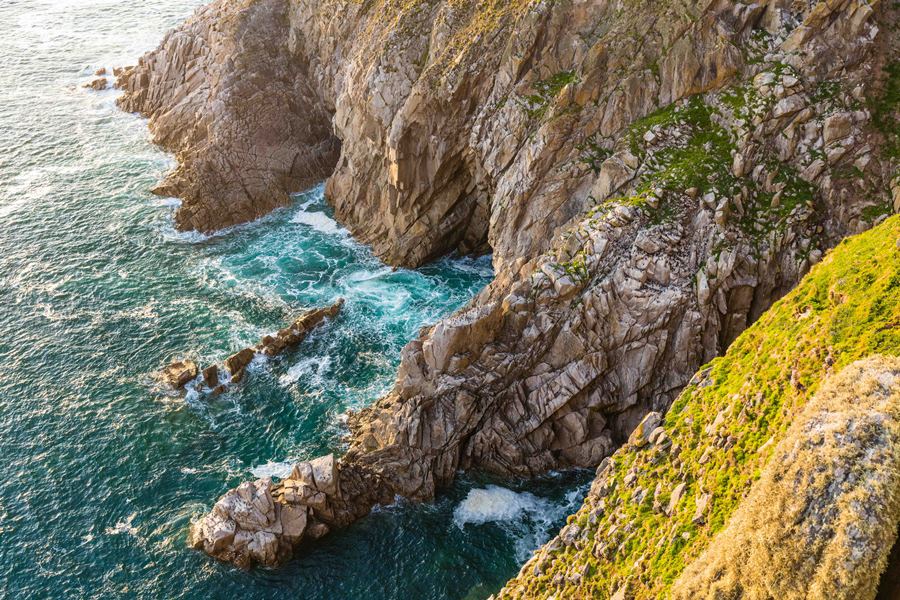 Lundy is home to plenty of wildlife and only a handful of residents. You can visit the island on a day trip, camp or stay in one of 23 holiday properties. I stayed for three nights, which gave me plenty of time to explore and photograph the island, without having to rush around its 1,000 acres to seek out the best spots.
Cars aren't permitted on the island, which means there are no roads, so you can walk in total peace and quiet as you search for great compositions. It's very rare to find anywhere in the UK where there are no vehicles, and this brings a real freedom to your photography – you also won't be tempted to take photos from a car window! You'll need to get your walking boots on if you want to find a great photo on Lundy. Shooting this way helped me to experience the island, letting it draw me in with its stunning scenery and the evocative sound of birdsong and the ocean.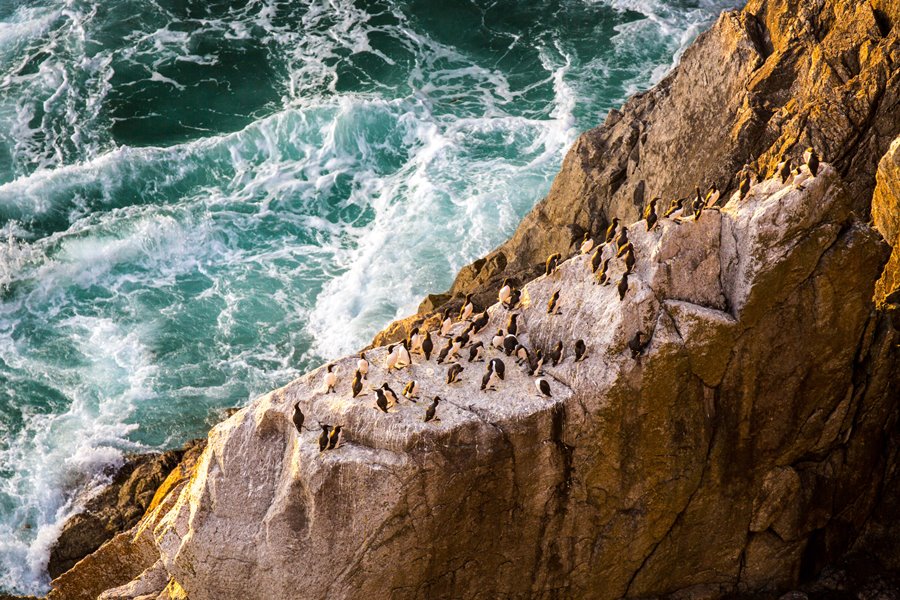 If you're visiting during the spring or summer months, I recommend heading straight for Jenny's Cove. It sits exactly at the halfway point of the island, on the west side, and is where you'll find migrant birds. You can photograph them from the cliff top, flying in and out of the cove as they hunt for their catch. I'd recommend using a long lens as the birds tend to fly very low (just above the sea). I used a Canon EF 70-200mm f/2.8 L USM with the EF 2x Extender to help me get even closer as the island sits quite high above sea level.
Make sure you're using a fast enough shutter-speed when capturing sharp images of birds in flight – the ones on Lundy can fly fast! Try using your camera's continuous focus mode, especially if you're shooting mirrorless. Some of the new Sony models such as the A7 III or A7R II have seriously good continuous autofocus. Unless you've done it before, this technique requires practice. I'd recommend finding a good position where plenty of birds are flying in and out of the cove, allowing you the time to get the shot you're looking for.
A walk down the cliffside will open up new compositions from sea level and will bring you closer to the activity of the birds, which will help you to capture better images. Sitting patiently on a rock may well bring you a passing visitor or two. As I waited for a flock of birds to fly out of the cove, a seal swam right past me – it was so close I could have touched it!
When photographing on a small island, it's important to include landmarks in your shots – they will help to contextualise your photographs. The temptation can be to get caught up in the beauty of the rising or setting sun and ignore the foreground, but Lundy provides several great landmarks to include in your sunrise and sunset photos. Just along from Jenny's Cove there's Battery Point, which used to fire blanks every 10 minutes to warn ships of the rocks in foggy conditions.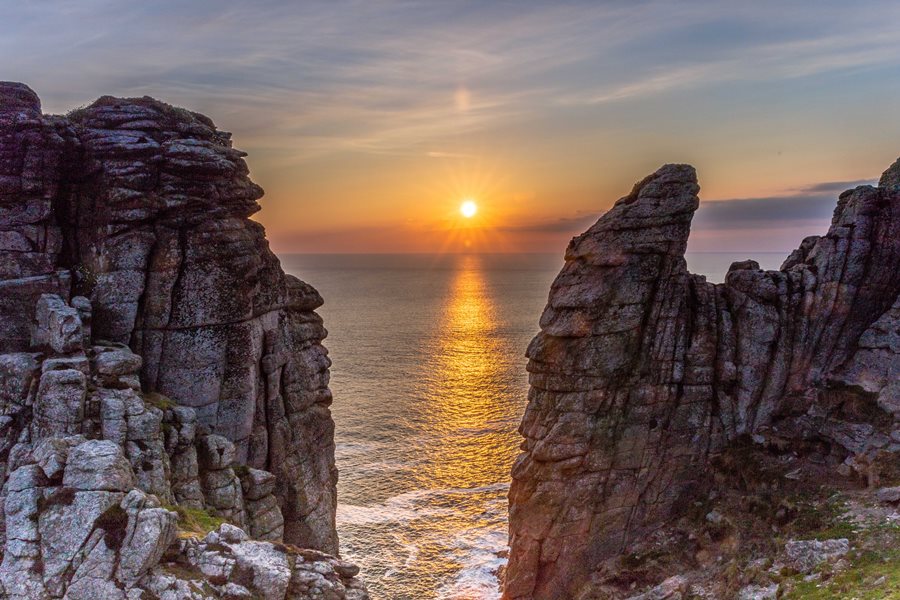 It's a fantastic location to photograph at sunset, and I spent a whole evening here as there are all kinds of great places to shoot from. You'll need to purchase a set of filters and a good tripod for long-exposures. Otherwise, you'll find the land will be silhouetted against the sun. Using graduated filters will help you to balance the exposure. On the same side of the island there are incredible magma rock formations. They are split perfectly to allow you to shoot through them, towards the ocean and into the setting sun.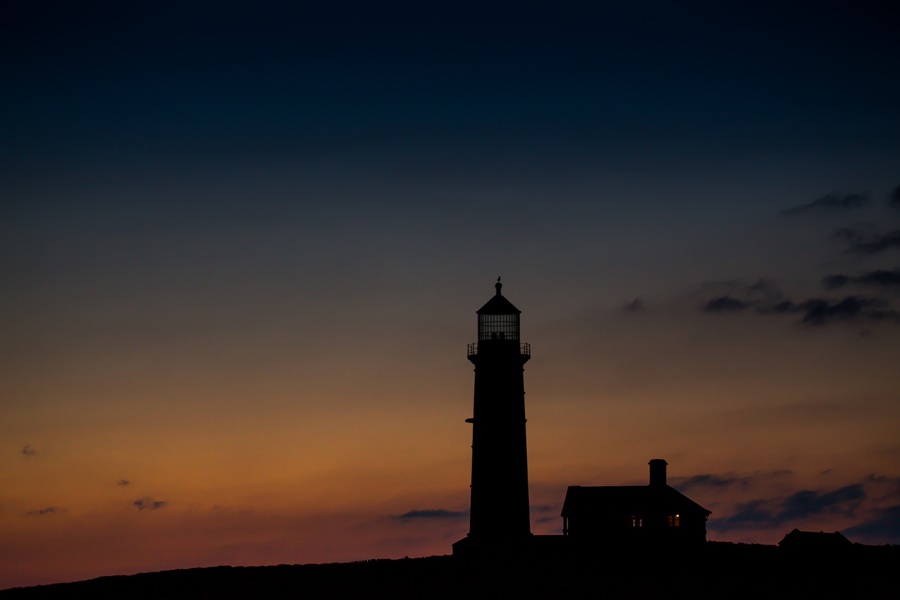 It's been reported that Lundy's Old Lighthouse was once the highest lighthouse above sea level in Britain. It now serves as a holiday property and landmark. If you climb the many steps to the top, you'll find far-reaching views to photograph and a different perspective on the largely flat island. It's also a wonderful subject for your landscape photos, especially during golden hour.
Lundy has a small village with a shop, pub and church. If you get up early enough you can capture this tranquil setting, knowing you're probably the only person up and about on the whole island. There are popular locations for photography all over the world where you have to share the space with other photographers, but on Lundy, it can feel like you have the whole island to yourself.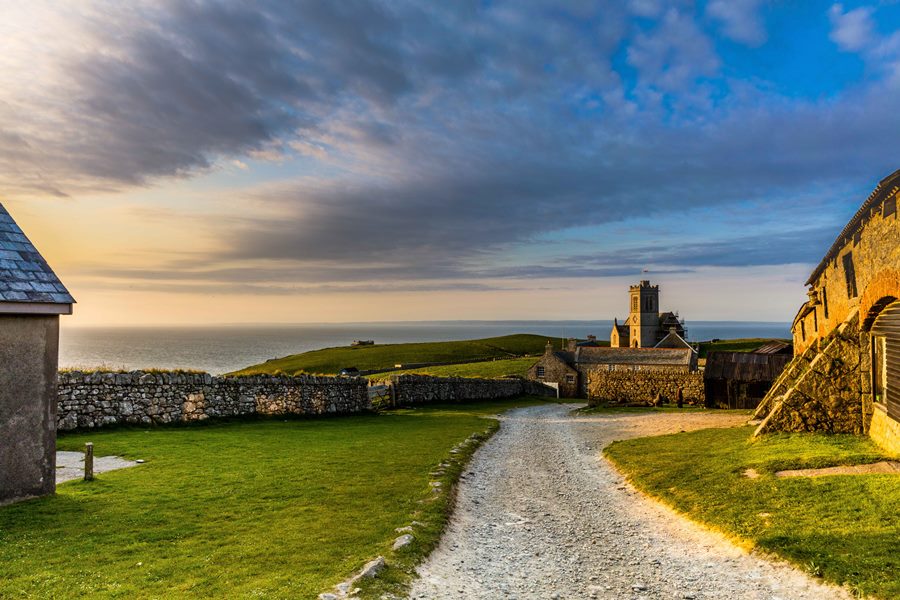 If you manage to get up early enough to photograph the sunrise, you'll need to walk along the east side of the island, where you can capture the stunning colours as the sun rises over the Atlantic Ocean. I found an old, abandoned barn which gave me a great foreground subject for my shots, but you could also use Lundy South Lighthouse, St Helen's Church, Marisco Castle or the harbour. The Island also has its own herd of deer, which you shouldn't have any trouble finding as they graze in the early morning light.
If you're interested in photographing Lundy from the sea, there's a boat trip which takes you around the island. From the boat, you'll have the opportunity to photograph various coves, as well as groups of migrant birds in flight. I found this to be a fun experience, but not essential. Taking photos from a boat doesn't allow for long-exposures and it never stays exactly where you want it to! If you want to photograph birds up close, I'd recommend visiting the Farne Islands in Northumberland.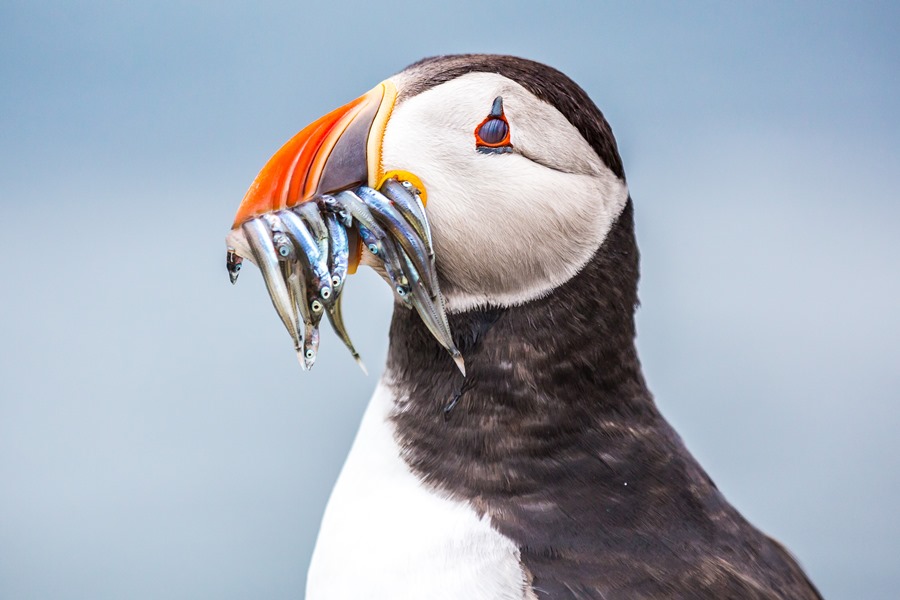 I photographed this puffin on the Farne Islands, where you're able to get much closer to all kinds of birds.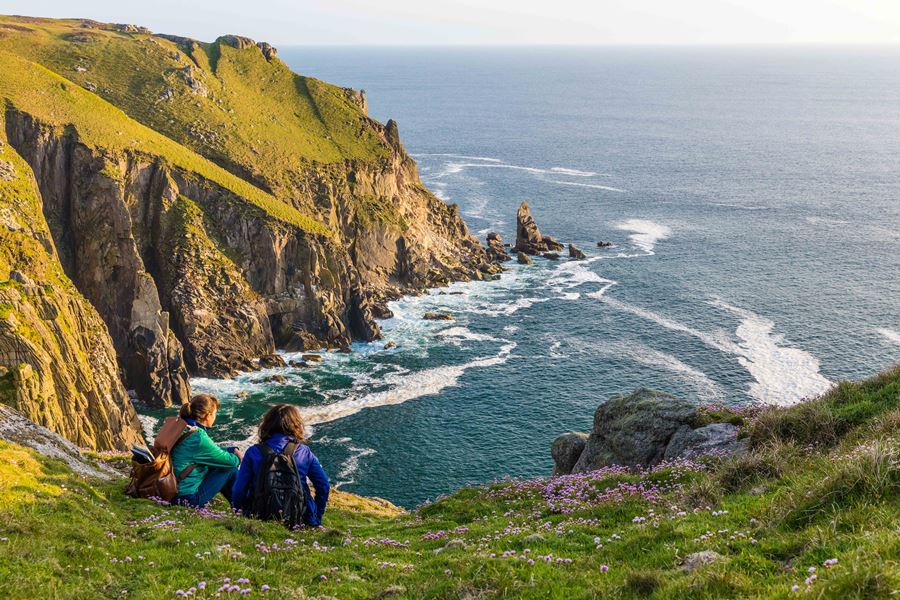 For photographers who like the combination of outdoor adventure, walking and shooting images, Lundy is the perfect location. The peace and beauty draws you in the moment you land. It's a place you'll fall in love with, even before you start to photograph it.
I found that spending a few days on Lundy Island gave me far more opportunity to capture the shots I wanted. I could easily revisit the same locations at different times to make the most of the best light, especially during golden hour. If you travel as a day-tripper you'll arrive after sunrise and leave before sunset, which I think limits your chances of finding the best light for your photographs.
About the Author
Chris Orange is an award-winning food, interior and landscape photographer, based just outside of London. To find out more about Chris and to view more of his stunning photographs, visit his website.
Related articles