From a daffodil clad Warkworth Castle to puffins on the Farne Islands, Matty Graham shares some of his favourite photographic locations when visiting Northumberland
Visiting Northumberland yourself? Matty has plotted each of his destinations on this map.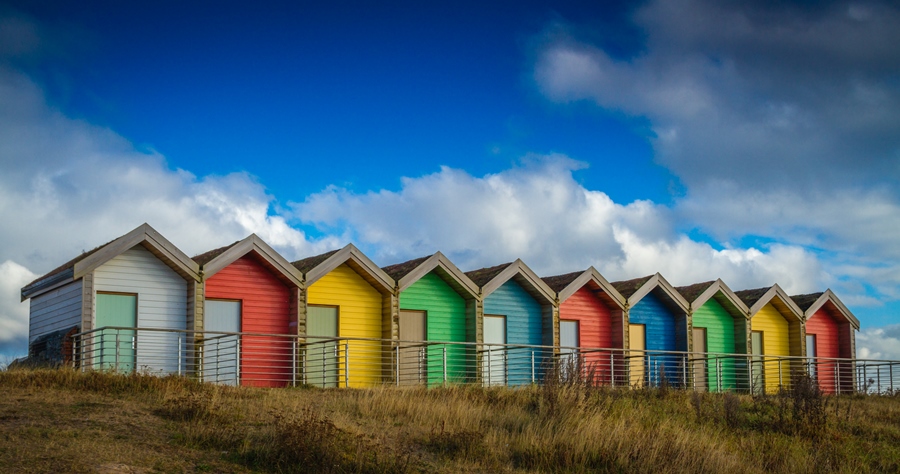 Photography by Matty Graham.
Blyth, South Beach
Found in the south east of the county, the port of Blyth is not only home to the impressive South Pier, but the famous South Beach too. A row of colourful beach huts presents a popular subject that can be shot from the front or back, depending on lighting conditions. Shoot in RAW to make the most of the vibrant colours and afford yourself more potential to edit images further. There's plenty of parking just metres away, so this is a great location if you don't want to go too far on foot.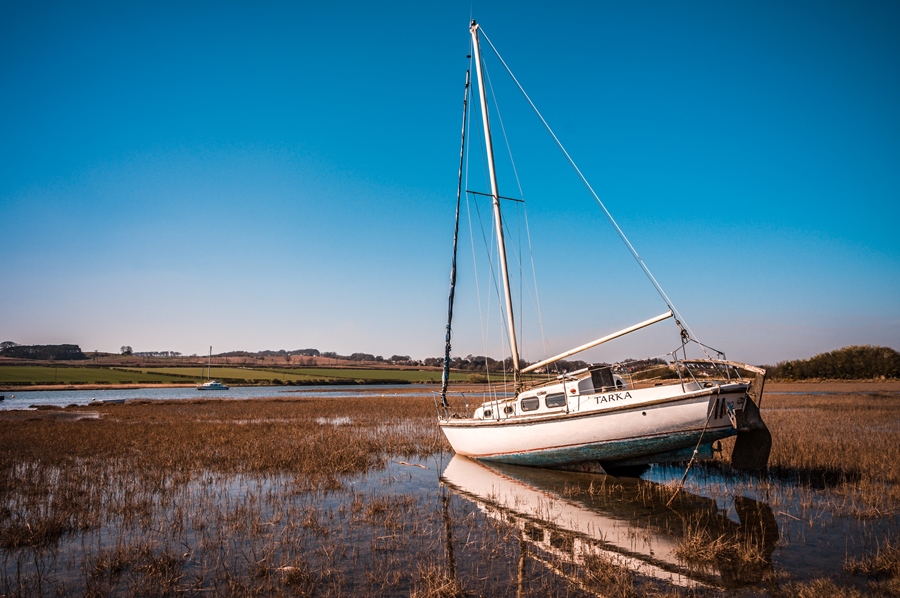 Alnmouth
Alnmouth is situated at the mouth of the River Aln. This coastal village offers the opportunity to capture infinite photographs of picturesque fishing boats — especially at low tide when the water recedes and they beach on the sand. If you plan on using a tripod, be aware that the legs could sink into the sand. A solution is to place paper plates beneath the feet of each leg. This will spread the weight of your gear and help prevent sinking during a long exposure.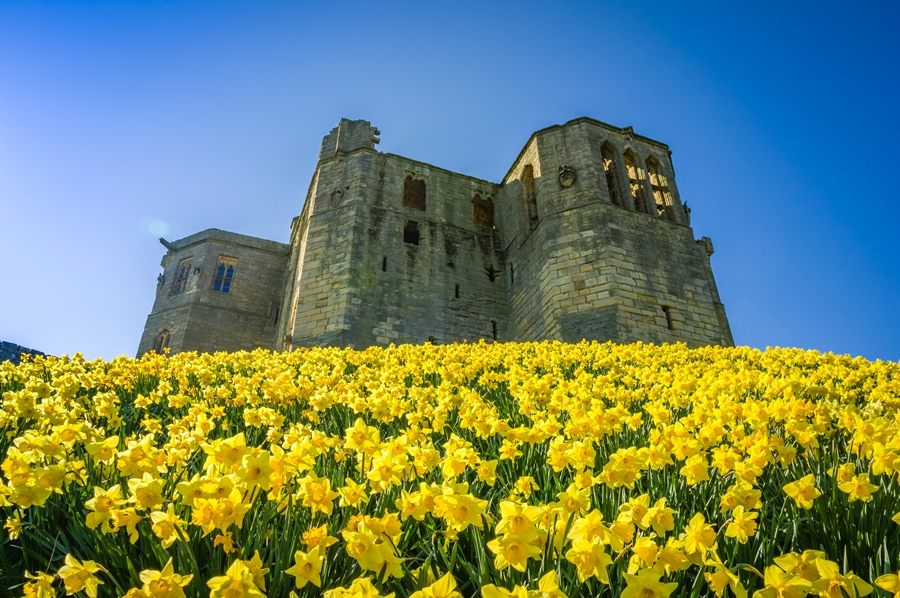 Warkworth Castle
Northumberland is littered with castles and Warkworth is one of the most impressive. My favourite time to visit is during spring, when daffodils surround the keep. To make the most of this seasonal phenomenon, create a low viewpoint by spreading the legs of your tripod to their widest angle. If you still can't get low enough, support your camera at ground level using a rucksack.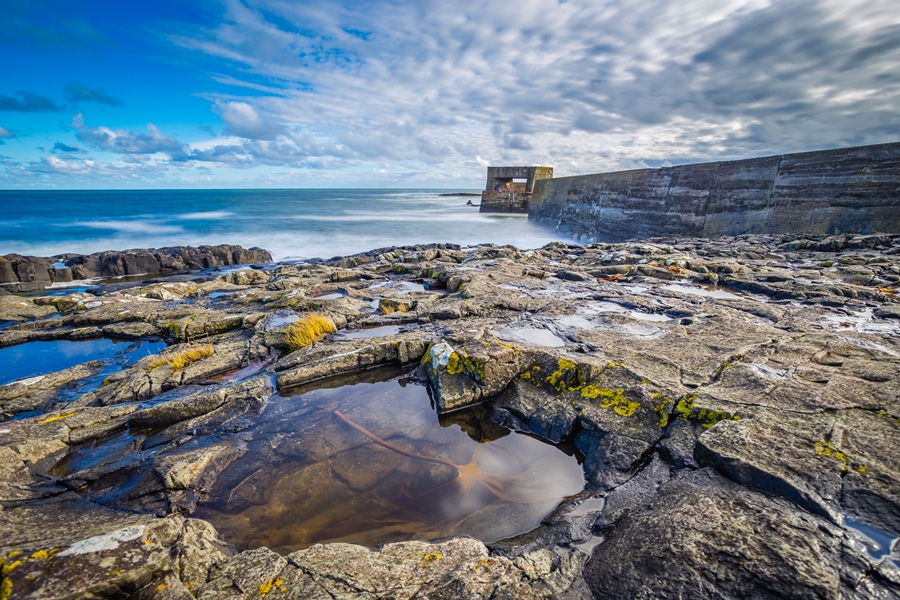 Craster
A number of photography hotspots surround the village of Craster including Dunstanburgh Castle and Embleton Bay (featured later). The village itself is a good place to park your car before setting off towards its harbour. The best compositions can be found just beyond the harbour walls, where the rocky coastline makes its way north, towards Dunstanburgh Castle. You'll find plenty of foreground interest, courtesy of the many rock pools. However, the rocks can prove slippery, so extreme care should be taken and appropriate footwear worn.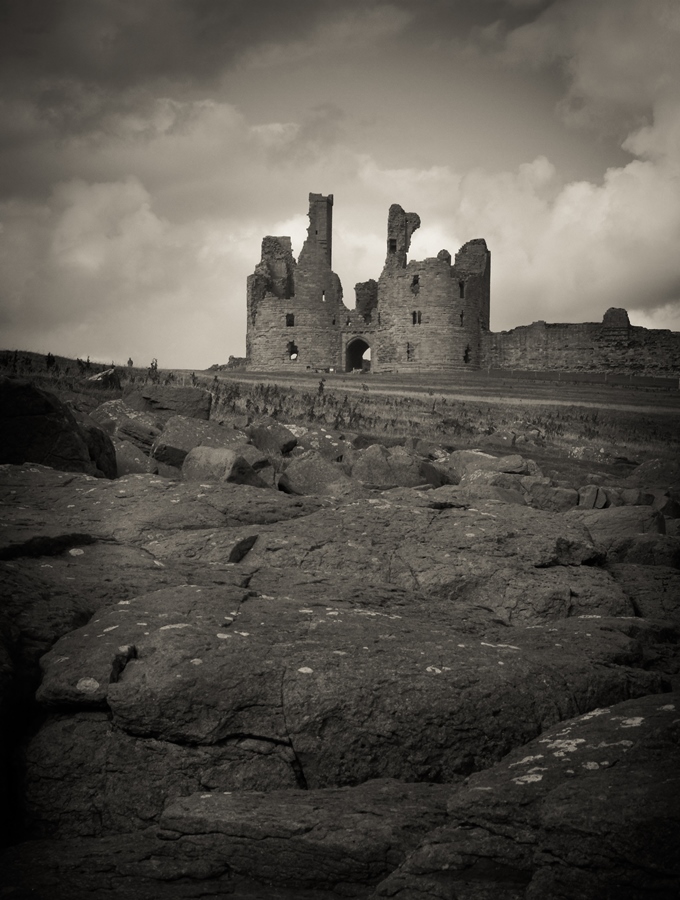 Dunstanburgh Castle
Once you pass Craster harbour, it's only a 20-minute stroll to the ruins of Dunstanburgh Castle. This location is dripping with atmosphere, so I'd recommend capturing the structure in mono — the absence of colour will encourage viewers to focus solely on the castle's shape. I always recommend shooting in RAW, but if you'd like to preview what your image might look like in mono, select the black and white picture style.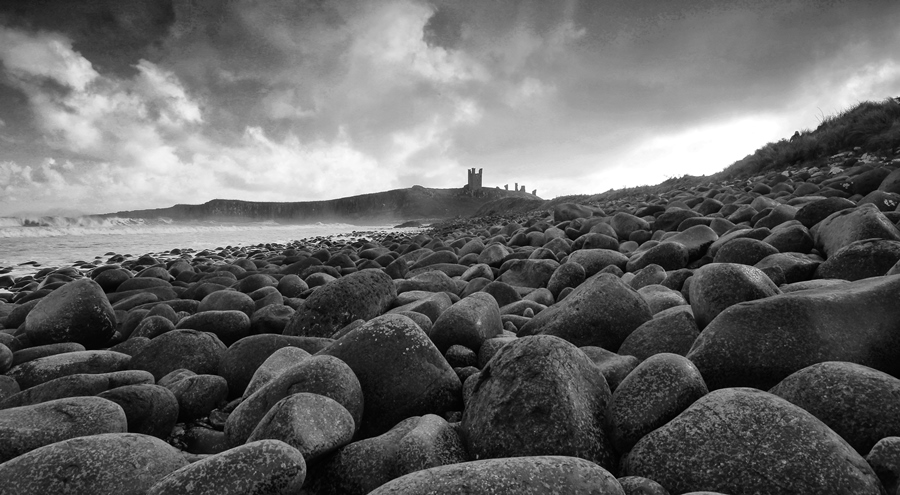 Embleton Bay
Head north a little from Dunstanburgh Castle and you'll come across the boulder field of Embleton Bay — a gold mine of foreground interest. The area provides an excellent alternative composition of the castle, and if you only want to photograph from this location, there's a parking spot via the nearby golf club (from there, it's only a ten-minute walk to the most popular position for photographers). Be aware that on windy days, the waves produce an unattractive foam, which may require cloning when editing.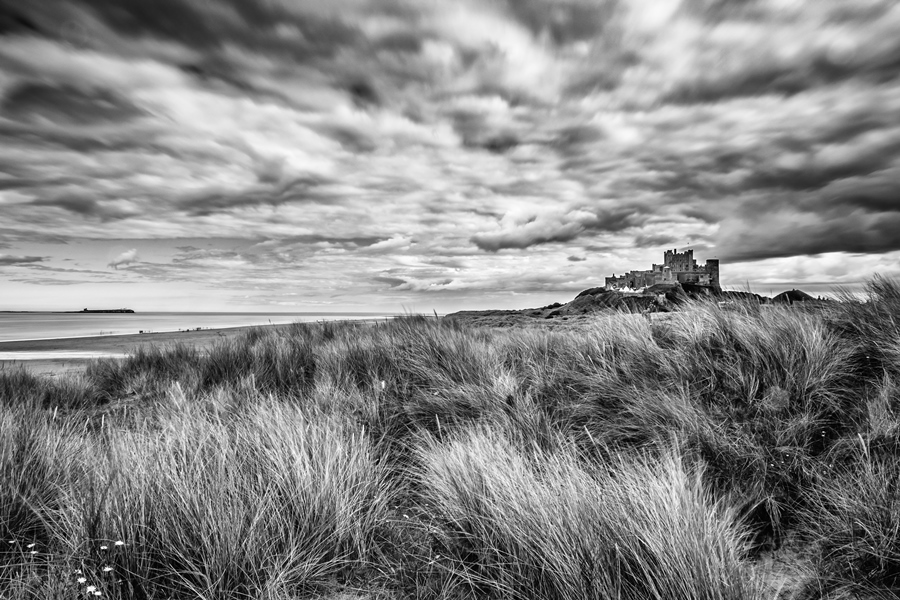 Bamburgh Castle
Bamburgh Castle is one of the most well-preserved castles in the UK, not to mention, one of the country's most popular views. While many photographers like to capture patterns in the sand or reflections in pools of water, I prefer using the grassy dunes as foreground interest. Bamburgh Castle is always a popular location, with plenty of parking, but I'd recommend visiting on quieter weekdays.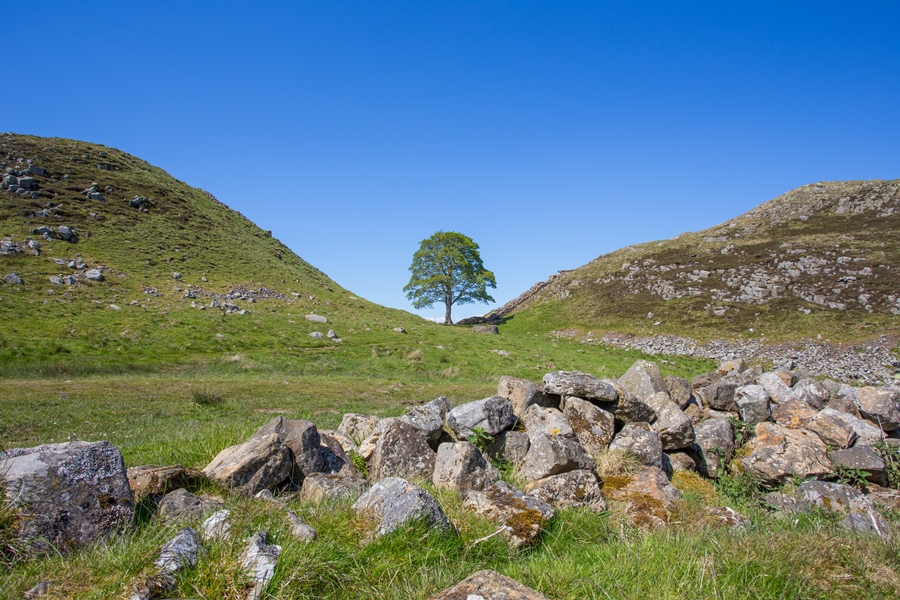 Hadrian's Wall
It took the Romans around six-years to build this 73-mile long defensive structure, and despite dating from around AD122, parts of the wall are still remarkably well-preserved. The most popular section is known as Sycamore Gap, home to a distinctive tree that featured in the movie Robin Hood: Prince of Thieves (1991). I like to set off from the Steel Rigg car park (a 30-minute walk from Sycamore Gap). If you visit during the day, try using rocks as foreground interest. Those visiting at night will appreciate the low light pollution — it's even possible to capture the Milky Way!
Northumberlandia 'Lady of the North'
1.5m tones of earth from Shotton Surface Mine were used to create Northumberlandia's Lady of the North — a 100ft tall landform sculpture, depicting the figure of a woman. Footpaths trace the shape of the figure so you can search for the best composition at your leisure. Northumberlandia is situated near the town of Cramlington and offers on-site parking.
Farne Islands
The Farne Islands are only a two-mile boat ride from the village of Seahouses and feature an amazing array of wildlife and jaw-dropping landscape locations. On a good day, you'll be able to photograph the huge grey seal colony that populates the islands, along with birdlife including Arctic terns, and of course, puffins. If you're looking to shoot landscapes, the distinctive red and white Longstone Lighthouse is a popular subject.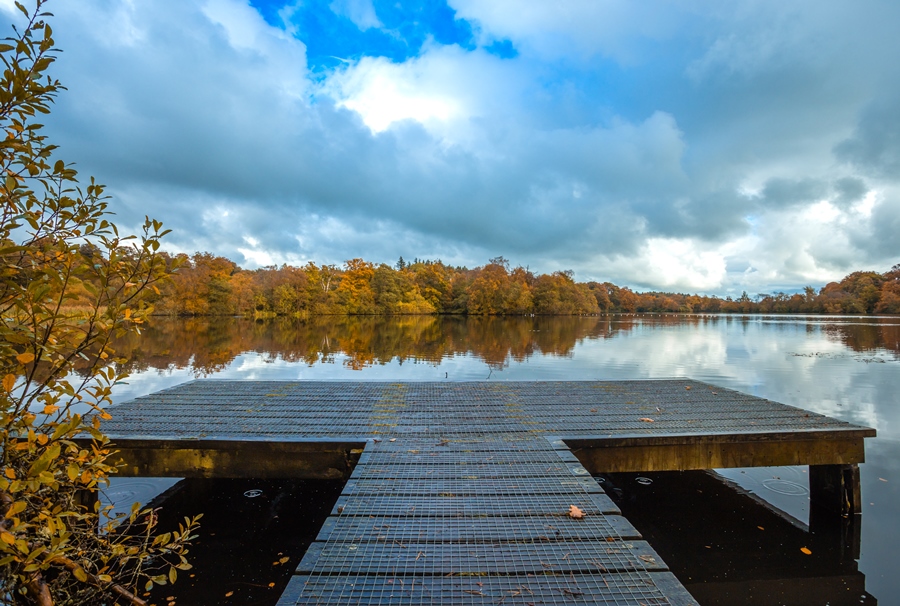 Bolam Lake Country Park
Not all of Northumberland's great views are situated on the coast. Move a little inland (West of Blyth) and you'll find Bolam Lake Country Park. The numerous jetties provide foreground interest, and I'd recommend visiting during autumn, when a pallet of golden browns, oranges and yellows are reflected off the water's surface. But, if you're intent on removing this surface sheen, try using a polarising filter.
About the Author
Matty Graham is a photographer and writer based in Lincolnshire. www.mattygraham.com
Related articles