Matty Graham presents seven Lofoten locations that every landscape photographer should visit, during a trip Norway
If you've been on Instagram, 500px or any other image sharing service lately, you'll have no doubt witnessed some of Lofoten's amazing locations already. In fact, this tiny Norwegian archipelago (group of islands) is fast becoming one of the most popular photography locations in the world, let alone Europe! Everywhere you turn, there's a potential landscape photography masterpiece: towering mountains, breath-taking beaches, and of course, the aurora borealis.
So, to help you make the most of your time in this scenic paradise, we've compiled a shortlist of must-see locations and some secret gems too!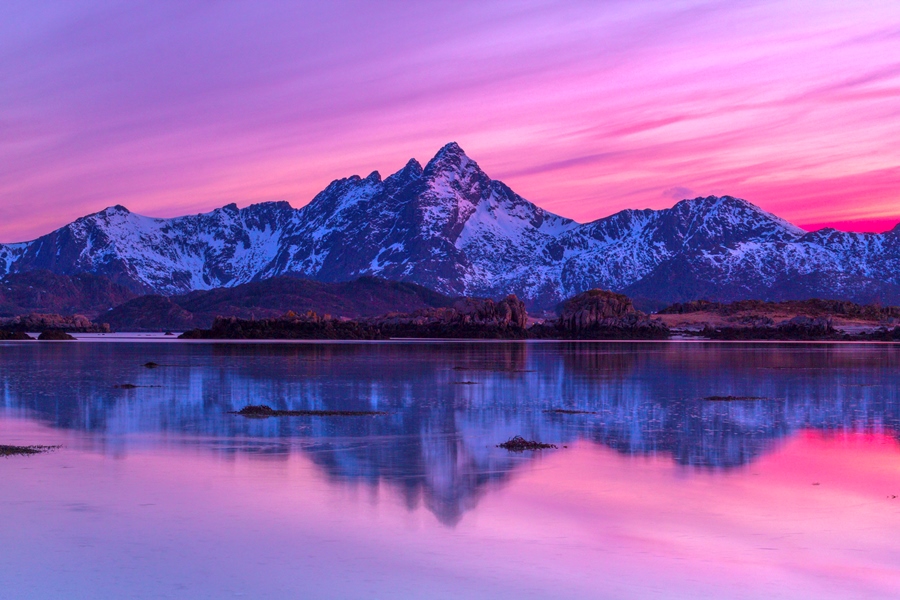 All images by Matty Graham.
Leknes
The town of Leknes is a good place to stay during your time in Lofoten. Its tiny airport provides access to Bodø and Oslo, there are places to eat, and you can pick up a rental car. The town is close to a beautiful fjord with crystal clear waters and an epic mountainous backdrop. Caution is advised should you wish to venture out onto the sandbanks though – the tide can be particularly unforgiving, so be sure to follow correct procedure before heading out.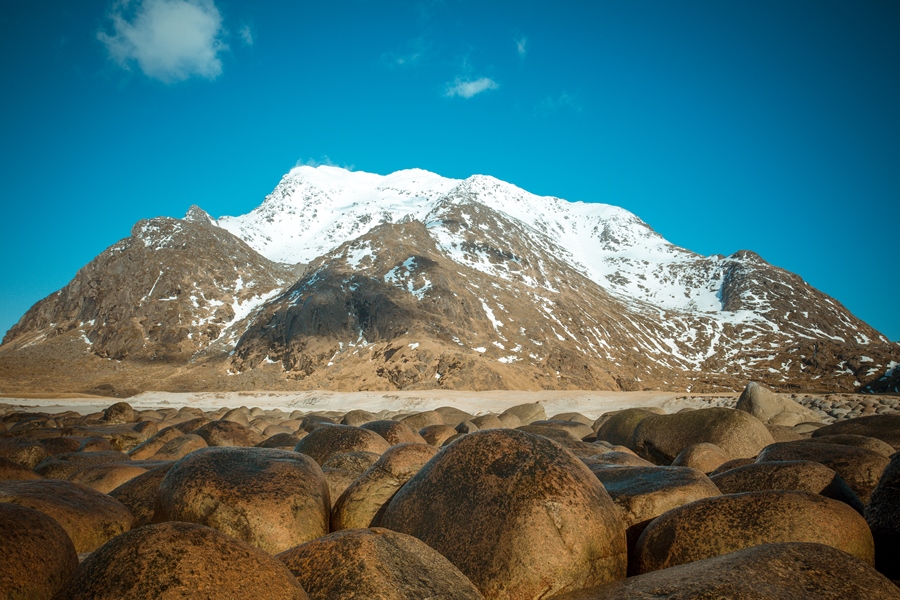 Utakleiv
Utakleiv Beach (on the island of Vestvågøy) is a hotspot for locals, and it's easy to see why. Positioned away from the main E10 road, visitors have to pass through a tunnel beneath a mountain before arriving at the secluded, picture-perfect location. With pure white sand and picturesque rock formations, photographers are spoilt for choice when it comes to finding foreground interest. With virtually no light pollution, this is also a great location to capture the Northern Lights.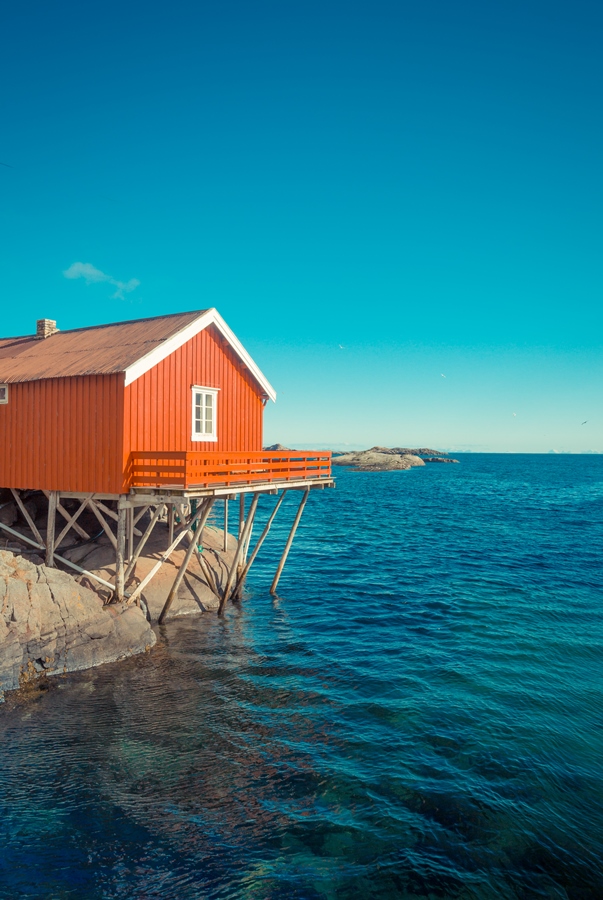 Village of Å
A location that feels so remote, it's like visiting the end of the world! Å is situated near the southern tip of Lofoten. The village marks the end of the E10, meaning locations further south have to be accessed on foot. The quaint fishing settlement features photogenic huts that sit on stilts above clear shoreline waters, although I'd recommend using a polarising filter to remove any surface sheen. Despite the secluded location, a big car park allows you to leave your hire car and explore at your leisure.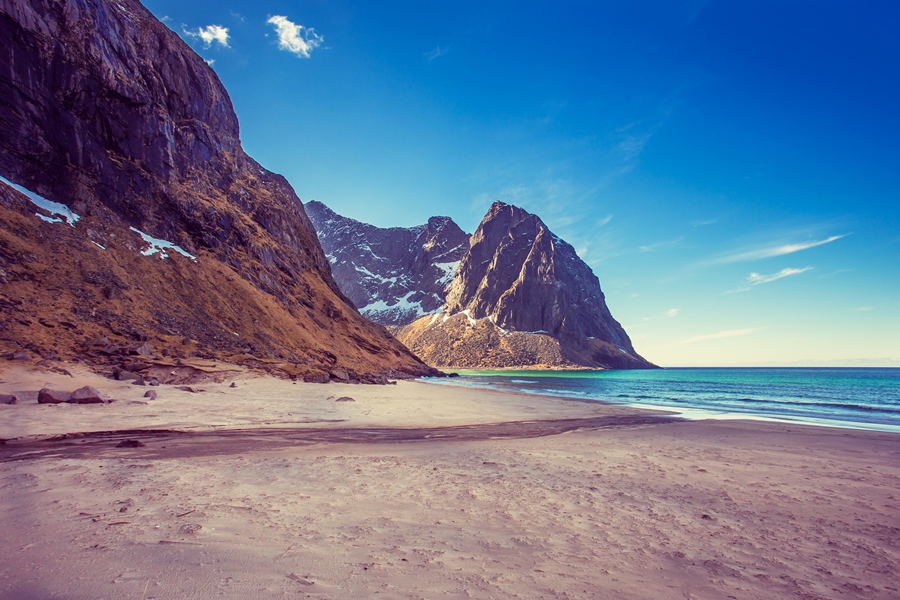 Kvalvika
Arguably Lofoten's best kept secret, Kvalvika Beach is found on the island of Moskenesøya. It has developed something of a cult status as the location for critically acclaimed independent film North of the Sun (2012). The documentary follows Inge Wegge and Jørn Ranum who lived on Kvalvika Beach for nine months. Isolated from the outside world, the pair built an environmentally friendly hut and indulged their passion for surfing. Today, you can visit the hut, its beautiful beach surroundings and towering peaks. And, although it's only accessible via a three-hour trek – maybe more if you're heavily laden – the opportunity for stunning photography makes it a must-see for any discerning landscape photographer.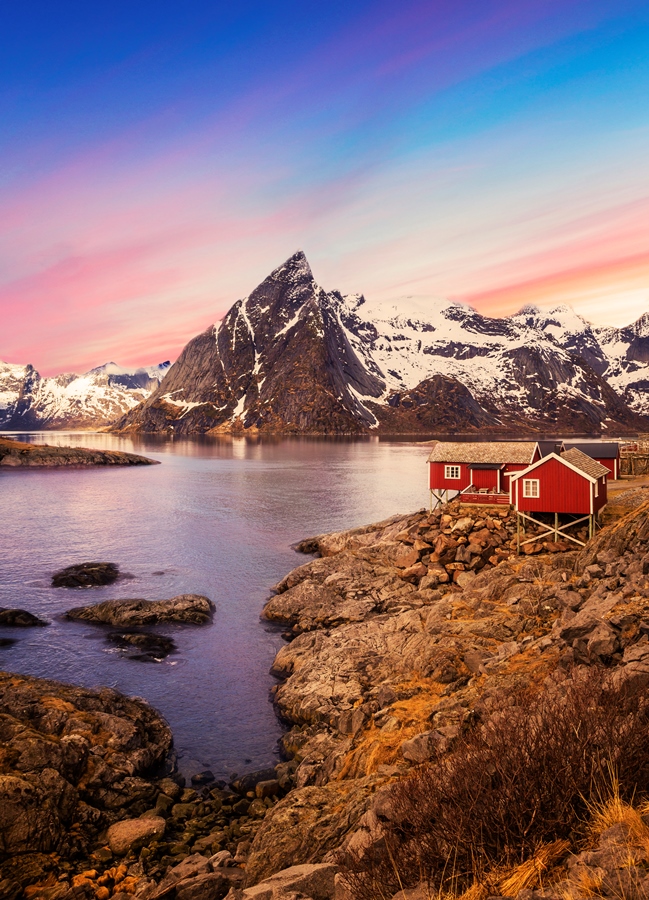 Hamnøy
The village of Hamnøy is home to Lofoten's most popular viewpoint. Captured from an E10 Road Bridge, the shot frames the village's picturesque fishing huts against a backdrop of the imposing Olstind Mountain. The location is amazing to photograph day or night, but photographers who venture out after dark could be fortunate enough to witness the Northern Lights. If you're intent on staying in Hamnøy, the famous fishing huts are even available to rent.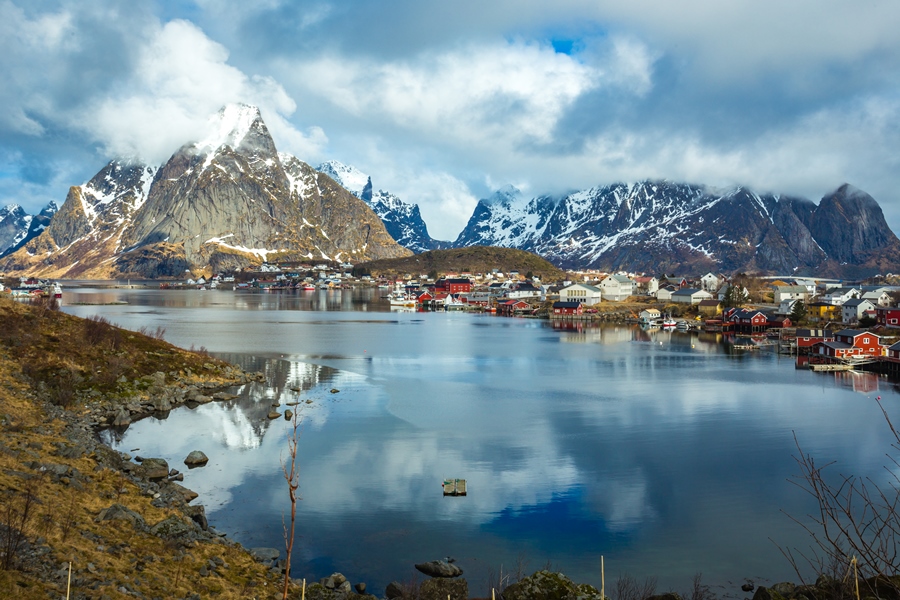 Reine
Continue on the E10 from Hamnøy and you'll soon reach the village of Reine. The settlement lies in the shadow of the Reinebringen Mountain, providing stunning views of the village and fjord from its summit. If you don't have a head for heights, there's still plenty to photograph at ground level, including more quaint fishing huts. One of the quirkier sights is the village football pitch, which is built on an outcrop of rocks (right on the edge of the sea). Mistime a pass here and you'll have to swim for the ball!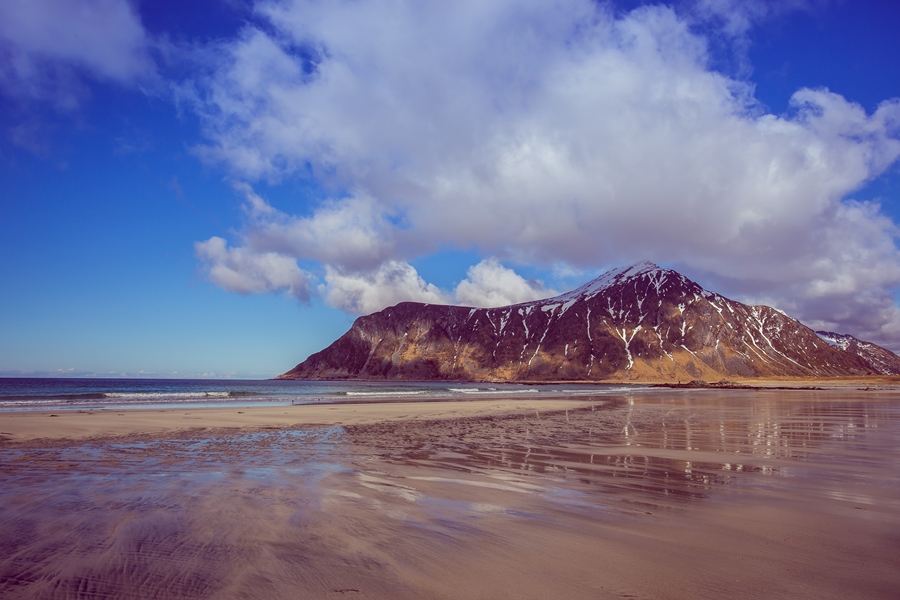 Skagsanden
Skagsanden, near the village of Ramberg, is home to one of the cleanest beaches you'll ever see. From close-up details of intricate sand patterns to wide-angle landscapes of the beach and neighbouring Hustind Mountain, this is a location that will produce great images, regardless of weather. The westerly facing beach also presents ample opportunity for capturing sunsets, and on windy days, the wild surf can be fun to photograph too.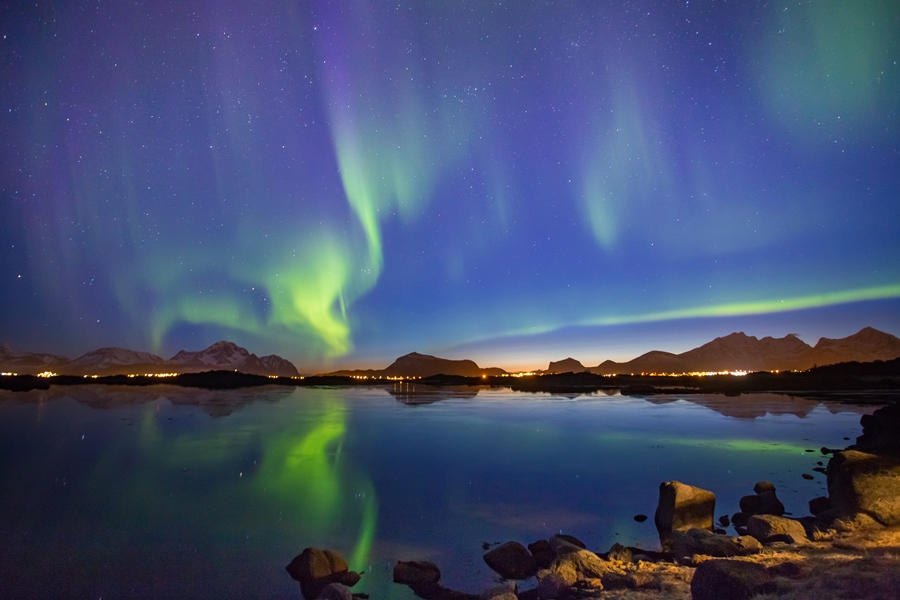 Getting there
If you've been inspired to visit Lofoten, airports including Stansted and Gatwick connect via Oslo to airports such as Bodø or Bardufoss. The best way to travel once you reach Lofoten is via hire car. For more information: www.visitnorway.com.
About the Author
Matty Graham is a photographer and writer based in Lincolnshire. www.mattygraham.com
Related articles