Matt Parry presents a guided tour of this European gem that's becoming an increasingly popular tourist destination
Romania is steeped in both history and culture, but to many, it remains something of an enigma. Spectacular scenery, ancient traditions and fictional legends are to be found in and around its medieval cities, rural towns and dramatic mountains. Romania is truly one of Europe's most underrated gems.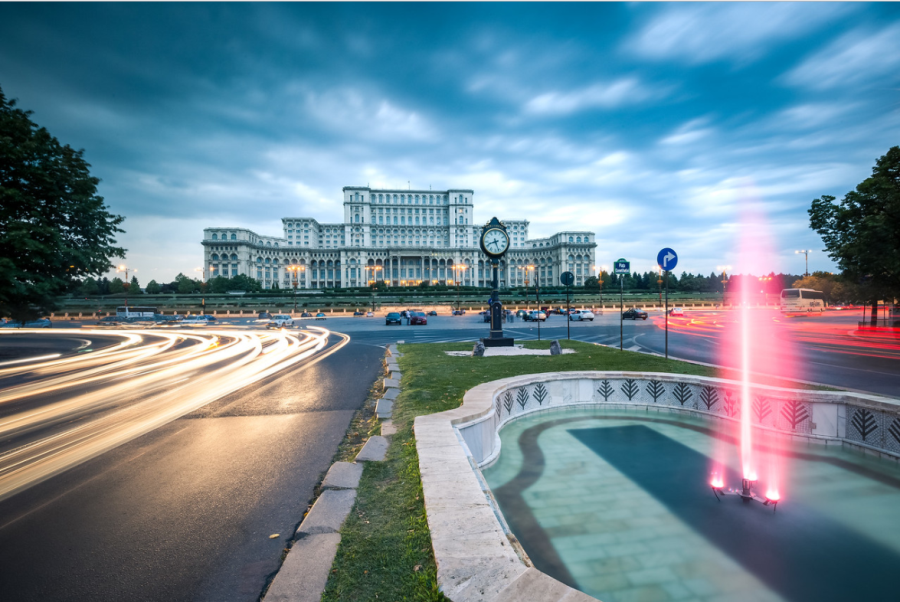 All photography by Matt Parry. To see more of Matt, watch the first part of his Balkan road trip, HERE.
Bucharest
On the surface, Romania's capital might look like just another former communist city. Its classic architecture and crumbling facades are fronted by wide boulevards that hum with the constant flow of traffic. However, scratch below the surface and you'll discover a young, vibrant city that's slowly coming to life. In fact, Bucharest is on the verge of becoming a popular city break destination in its own right.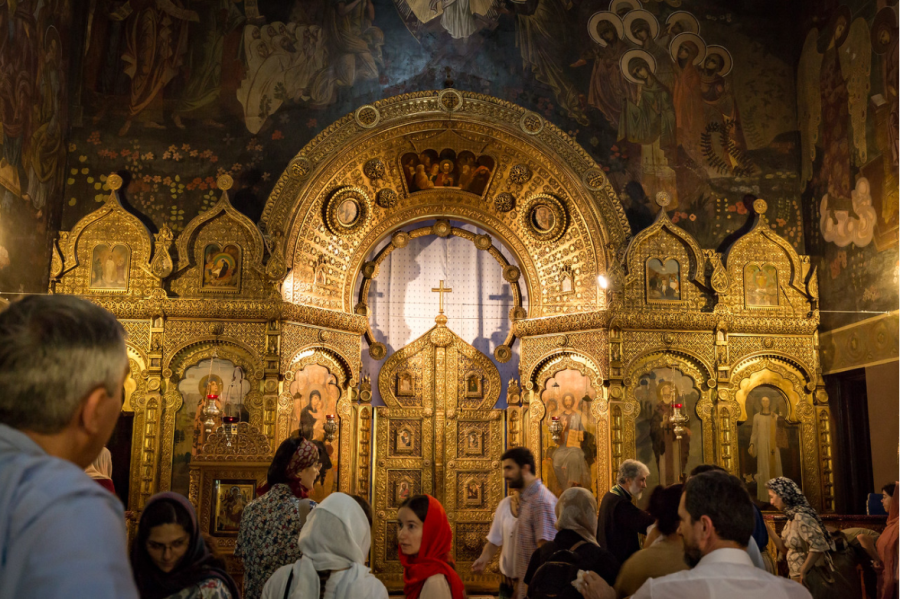 Tip: Religion plays a significant role in Romanian society. Try to time your visit so that you're in Bucharest on a Sunday, and head into one of its many ornate churches to catch a glimpse of local life.
Transylvania
Transylvania is packed full of highlights and is best known as the home of Bram Stoker's fictional character, Count Dracula. Straddling the Carpathian Mountains, this region is home to the beautiful cities of Sibiu, Sighișoara and Brașov, as well as stunning castles such as Bran Castle (often referred to as Dracula's Castle) and Corvin Castle.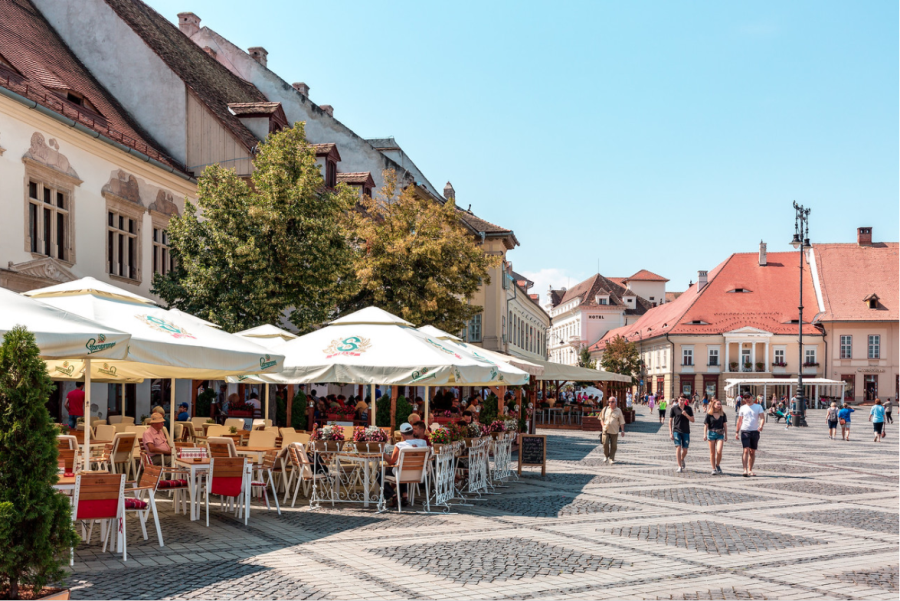 Sibiu
This beautiful medieval city is paradoxically cosmopolitan and packed full of tastefully restored Germanic architecture. From the centre of its huge Piata Mare plaza, you are in easy reach of enough impressive churches, museums and restaurants to keep you here for days.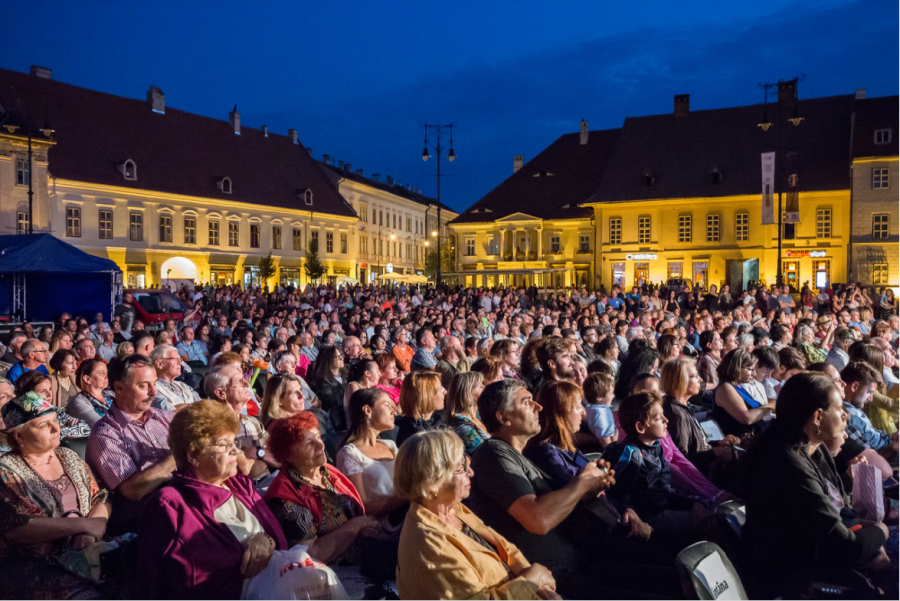 Tip: Enjoy one of Sibiu's many free cultural events or head up the tower of the Lutheran Cathedral of Saint Mary for a great view of the city.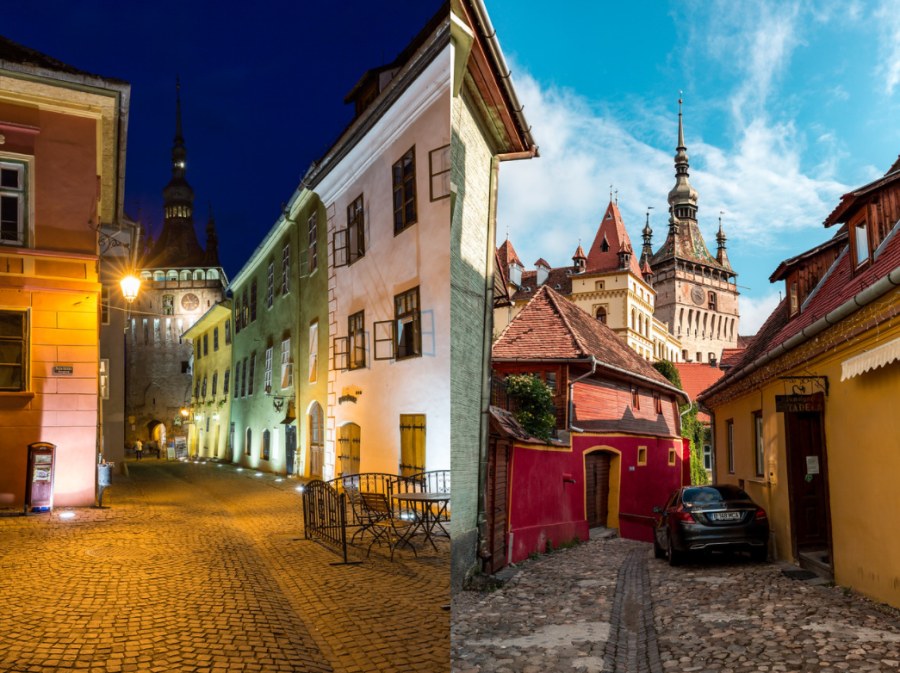 Sighișoara
This beautifully preserved city has an atmospheric medieval old town, with cobbled streets that are lined by colourful buildings, charming cafes and imposing towers (forming part of the city's fortifications). It also claims to be the birthplace of Vlad Țepeș – more commonly known as Vlad the Impaler – who is often regarded as the real life inspiration behind Bram Stoker's Count Dracula.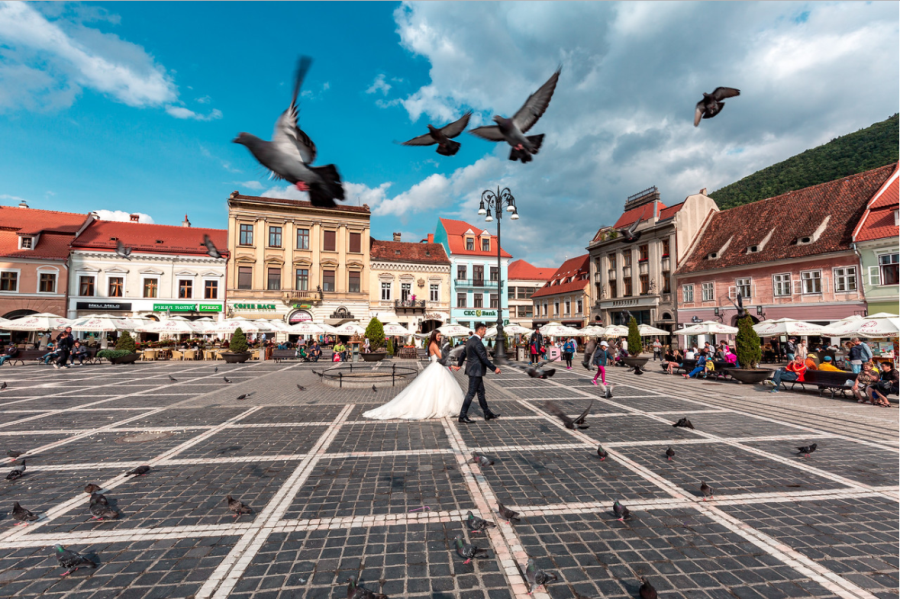 Brașov
Brașov is a cosmopolitan city with a university, yet it retains a wonderful medieval old town with the large Piața Sfatului at its heart. The city is in close proximity to the Southern Carpathians (or Transylvanian Alps), offering plenty to see and do from skiing in winter to bear sightings in the warmer months.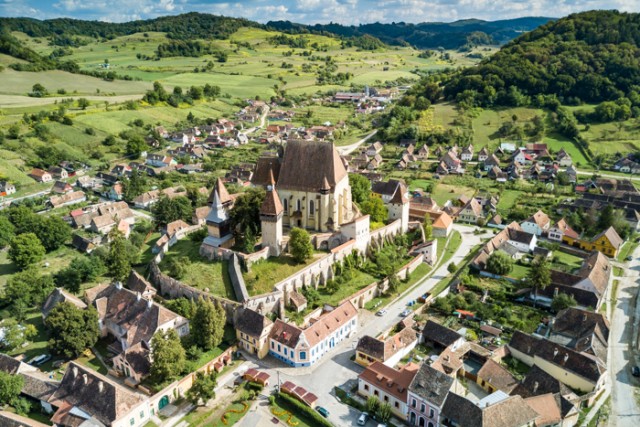 Castles
Spanning centuries and with distinctive architectural styles, Romania's eclectic mix of castles and fortifications have protected its lands, housed royalty and even inspired myths and legends. If you want to get out of the city for the day, the huge fortified Saxon church in the village of Biertan is well worth a visit. The impressive building can be found between Sibiu and Sighișoara, while the famous and extremely popular Bran Castle is a short drive from Brașov (try and visit Bran Castle early or late in the day to avoid crowds).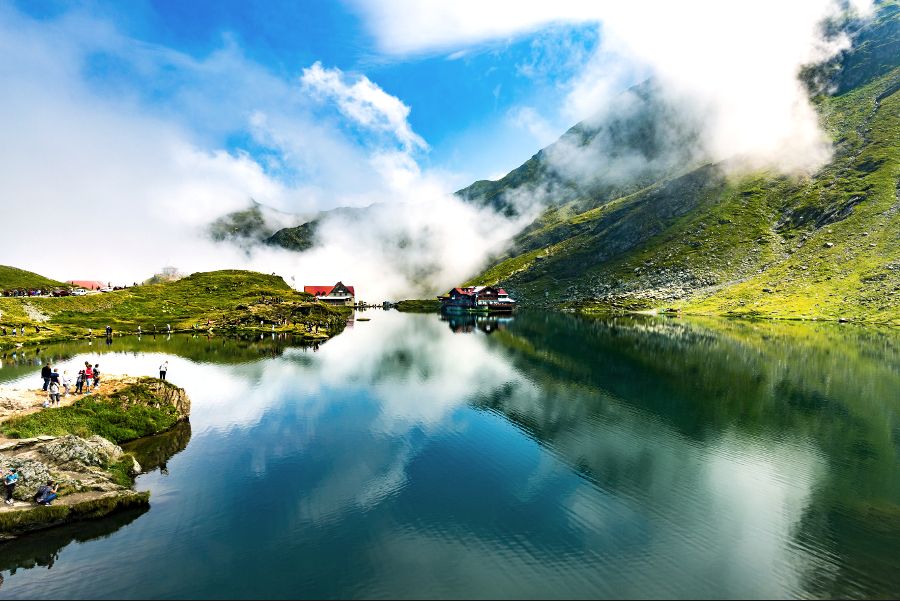 Bâlea Lake
As you breathe in the thin, clean air at a height of 2,034 metres, for a few moments you could be fooled into thinking you're in the Alps, rather than the Carpathians. On a clear day you are gifted the most specular views down the valley, with the undulating twists and turns of the Transfăgărășan Highway on display.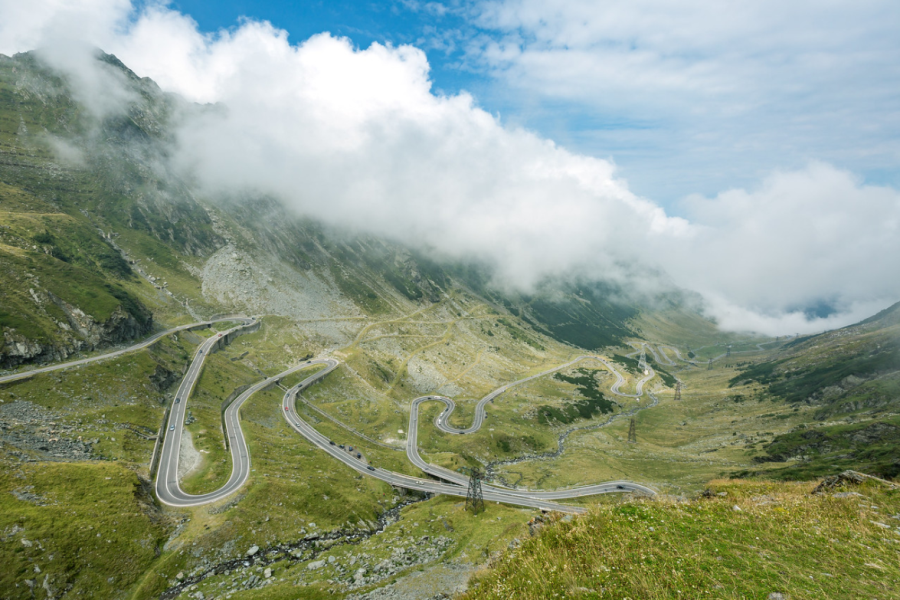 From this vantage point, it's easy to see why the Transfăgărășan was described by Jeremy Clarkson on Top Gear as "the best road in the world". You'll need to decide whether to take the wheel on the thrilling drive down or sit in the passenger seat and take in the views.
In summer, the reservation area is popular for hikers, while the heavy snow in winter is ideal for skiers. Remember the Coors Light adverts with Jean-Claude Van Damme sporting double denim and a mullet? They were filmed here, as an ice hotel is built each winter.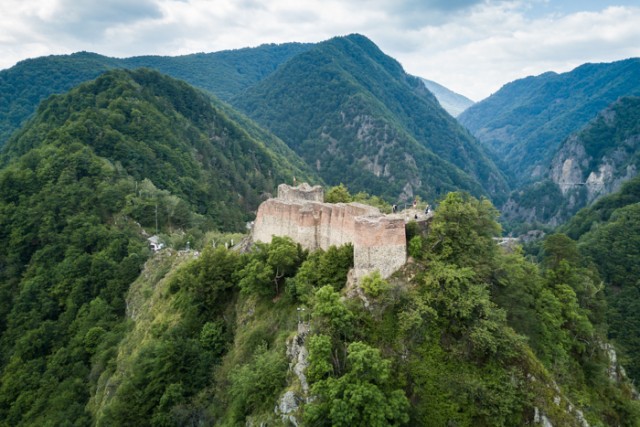 Tip: You can visit the lake and ice hotel during winter, but you'll have to do so via cable car, as the road becomes inaccessible for vehicles.
Heading the other way, the Transfăgărășan Highway passes through the mountain. The views on the other side are equally impressive, and the road is often quieter which offers more potential to stop for photos. It will eventually lead you down to Lake Vidraru and Vidraru Dam, as well as the centuries old Poenari Castle, the former fortress home of Vlad the Impaler.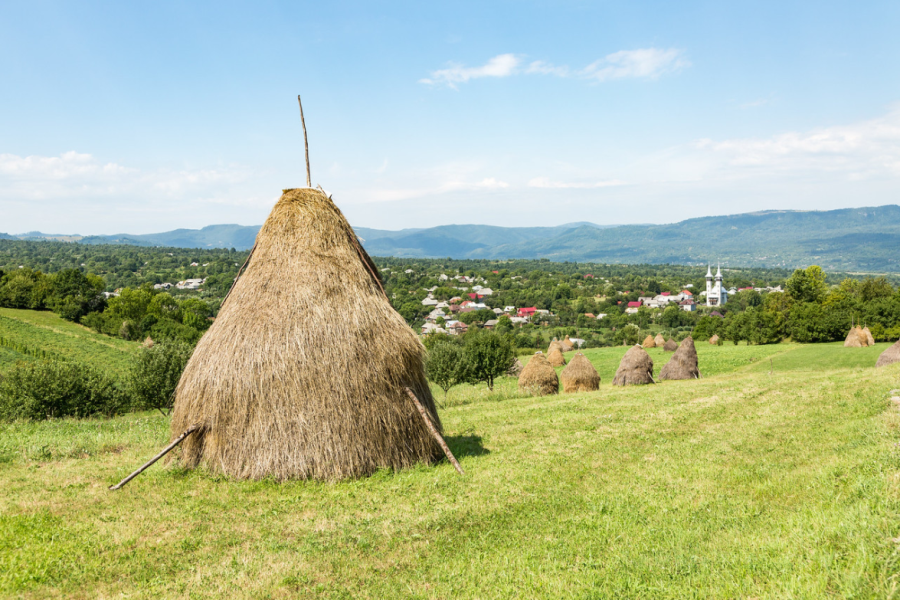 Maramureș
In northwestern Romania, tucked against the neighbouring Ukraine, is Maramureș. This region presents something of a time capsule, and indeed, many inhabitants lead a remarkably simple way of life that's steeped in tradition. The rolling hills of this green and fertile landscape are dotted with haystacks and churches, while horse-drawn carts traverse unpaved roads, transporting both people and goods between villages.
Religion, community, farming and family form the basis of a culture which remains healthily intact, despite starting to display the first indications of change. Modern (yet tasteful) guest houses (Pensiuneas) are springing up to accommodate curious visitors, while expensive cars share the same paths as the horse-drawn carts.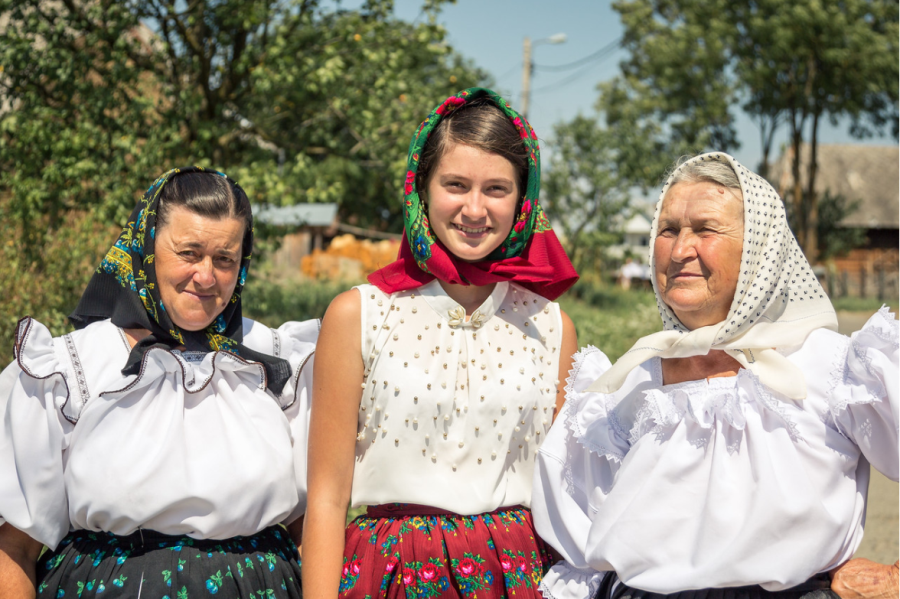 Sundays are a great day to experience the warmth and hospitality of this region. Men in their woven, bowled hats and women, dressed in their traditional floral-patterned skirts, frilly blouses and headscarfs, head to church with baskets full of cakes and sugar-coated doughnuts to share with their friends and neighbours.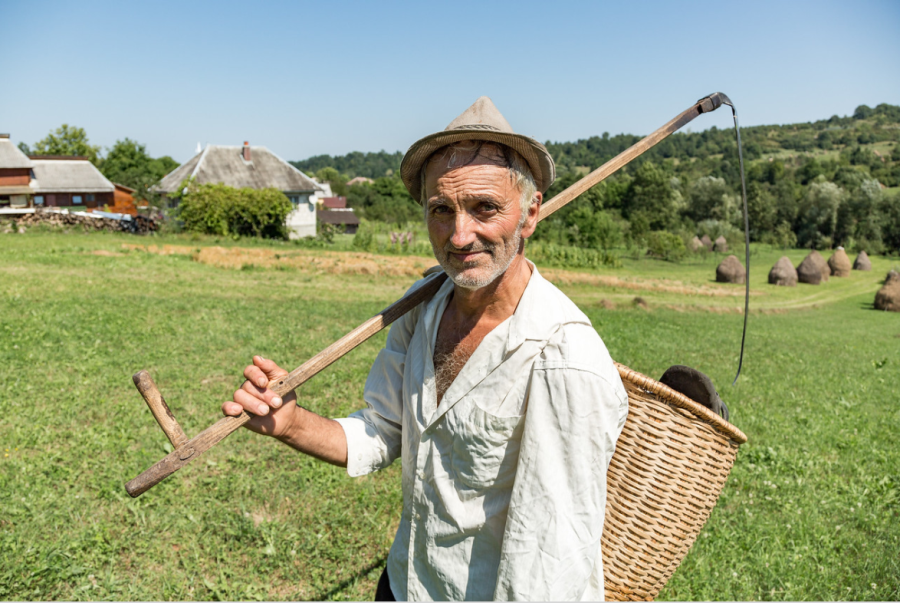 Any encounters with the people of Maramureș will certainly leave an indelible impression. Vasile (pictured above) works the fields but also documents community life as the resident photographer. Gheorghe, a warm and welcoming man of 70, invited me into his home, and shared his food and Pălincă (brandy made from plum apples). He did so for no other reason than I was a stranger passing by and although neither of us spoke a word of English, we were still able to communicate (as is often the way).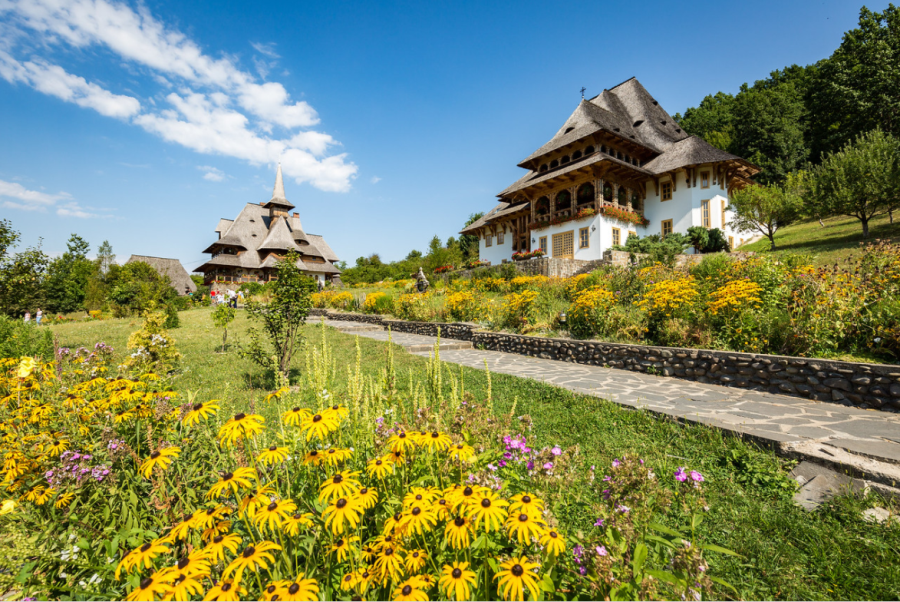 Bârsana
The monastery at Barsana in Maramureș is a picturesque complex and home to the region's tallest wooden church. You'll also find a number of other impressive buildings that surround a beautifully tended garden of flowers and pathways.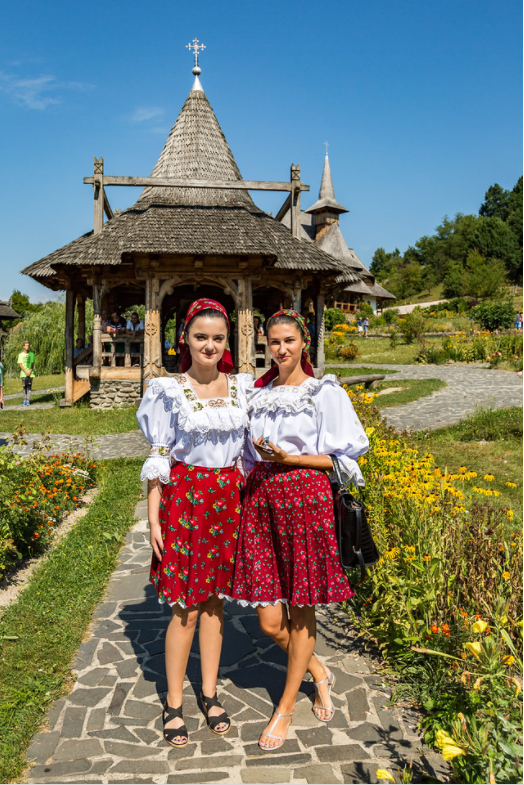 Barsana is well worth a visit on any day, but once again, Sundays are when it really comes to life. In the summer, worshippers gather around an open outdoor alter, which sits under a matching wooden structure to the main church. Several priests preside over an ongoing service that allows you to glimpse locals as they come dressed in their Sunday best, to pray.
Getting to Romania
As the country grows in popularity, so do the options for getting there. Blue Air, Wizz Air and Ryanair now offer direct flights from many UK airports, to destinations including Bucharest and Brașov, as well as a number of other airports across Romania.
Getting Around
Romania is a big country, with many highlights not included in this round up. From the painted churches of Bucovina to the wildlife of the Danube Delta or the Carpathians, take your time on a memorable road trip or use it as an excuse for a return visit. Either way, you won't regret it.
About the Author
Matt Parry is an award-winning travel photographer whose images and articles have featured in leading travel and photography publications. He has presented videos, led workshops, and given talks on travel and cityscape photography. To date, Matt has visited 60 countries across six continents. Follow his travels by visiting @mattparryphotography on Instagram or mattparryphoto.com.
Related articles