Matt Higgs picks his favourite photography hot spots in Norway's Senja
With rugged mountains that rise dramatically from crystal clear fjords, wooden cabins tucked away among ancient woodland, waterfalls that wind through valleys and the chance to see the Aurora Borealis, Northern Norway is a landscape photographer's dream.
But, it's Senja and not the popular photography location Lofoten that I recently visited with Nikon's D850; the country's second largest island is still something of a secret and although a changing infrastructure could change that, it's still a photography gem.
Here are my favourite locations that can be found on and near the island…
Finnsnes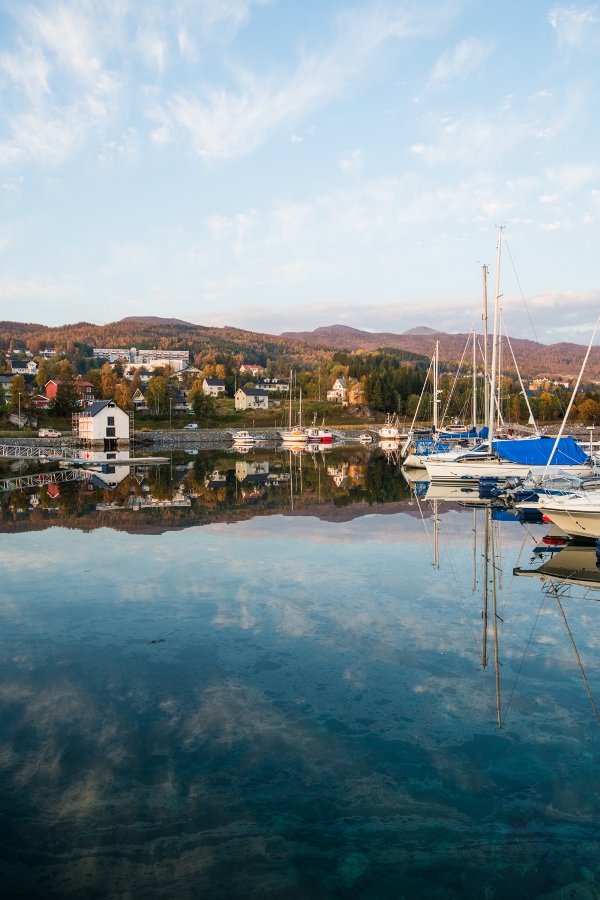 Admittedly, the small town of Finnsnes isn't on Senja, but you have to pass through it to reach the sole bridge that crosses the Gisundet strait and links the island with the mainland. When you do, it's worth stopping to visit the town's marinas. Small jetties afford you the opportunity to walk out onto the water for a great view back towards the town and some stunning reflections.
County Road 86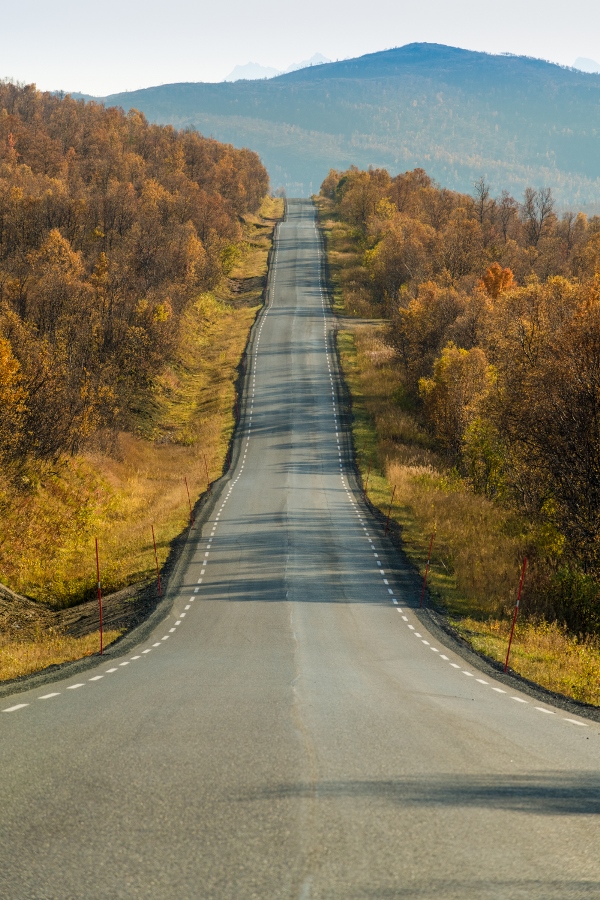 It might seem strange to mention a road in a photography location guide, but County Road 86 offers some solid photo opportunities. Exceptionally straight in places, the highway cuts through valleys and forests before vanishing into an impressive mountain-lined horizon.
In fact, a section of the road is so picturesque, it's been designated as one of the country's National Tourist Routes, lending itself to the kind of rolling road imagery you'd witness on inspiration posters, Instagram and in travel photos. With so little traffic, it shouldn't take you too long to find a clear road and a safe window of opportunity to take the shot.
Bergsbotn viewpoint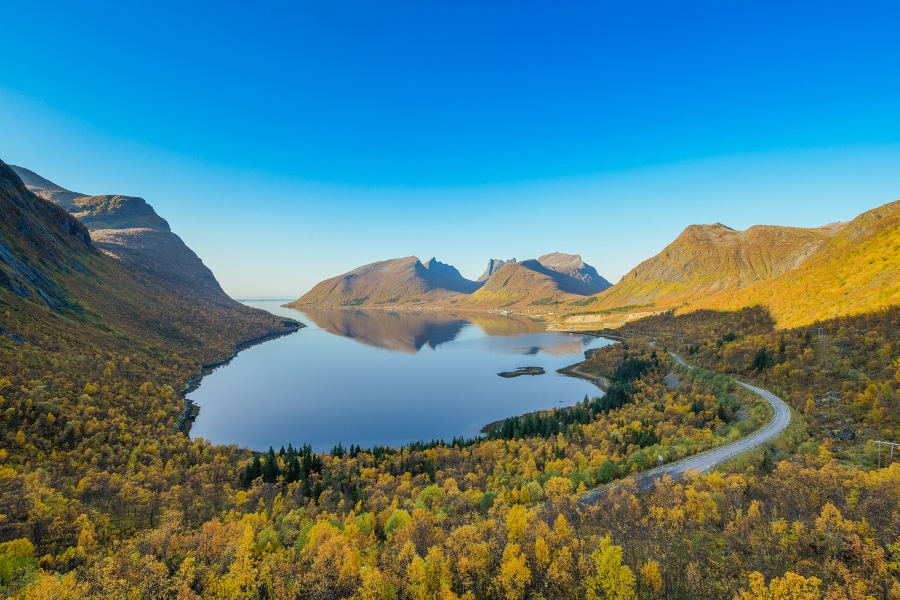 Spectacular vistas don't come much easier to photograph than this. Simply park your car at the Bergsbotn viewpoint – accessed via the popular driving route that winds around Senja – and you'll find a 44m-long platform that extends above the valley below. From here, you'll be treated to a dramatic view of Bergsfjord and its surrounding peaks.
Don't be fooled by the drone-like photography though; despite the dramatic appearance of the raised vantage point, Bergsfjord is one of the most accessible views on the island. Just make sure you pack a wide-angle lens – essential when capturing the true sense of scale.
Ånderdalen National Park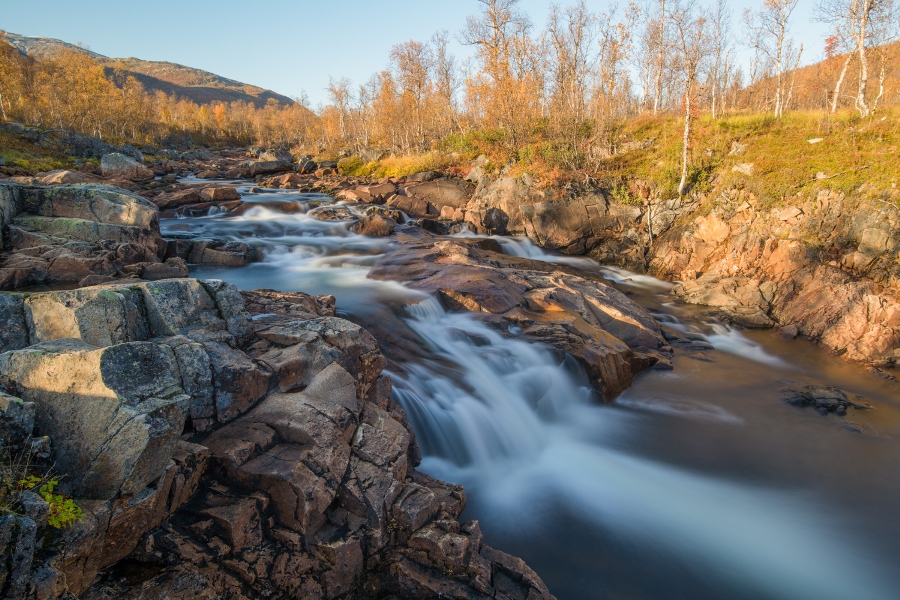 This 48 square mile national park has waterfalls, rapids, coastline and pine woodland to explore. Not only is the landscape stunning, but it's home to some of Senja's most captivating wildlife – white-tailed and golden eagles, moose, reindeer, otters and seals are all common residents just begging to be photographed.
Segla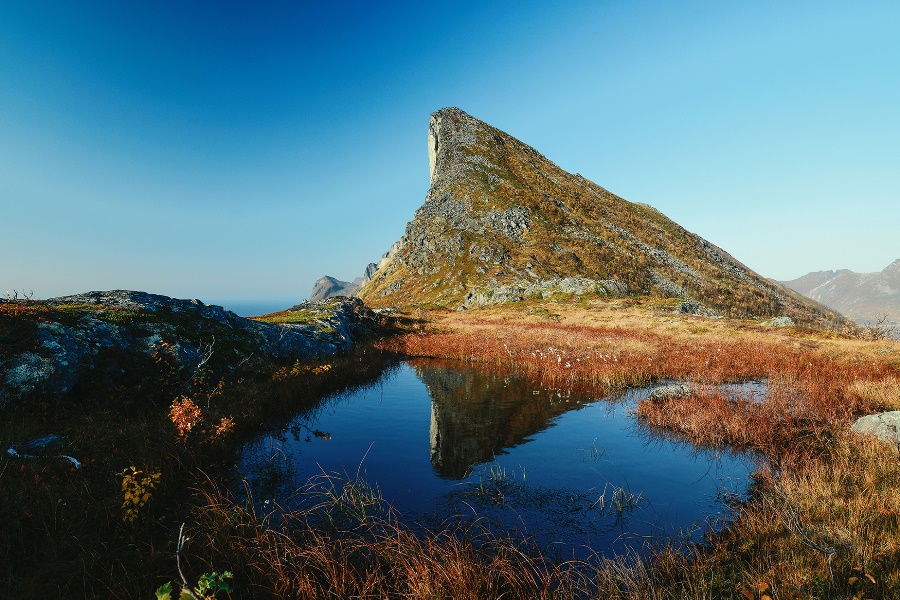 Segla is one of the tallest mountains on the island of Senja, and arguably, its most photogenic. Standing at around 640m, Segla takes between two and three hours to climb from the nearby village of Fjordgård.
It's exceptionally steep in places (try a sheer drop into the sea on one side) so if you manage to hulk a tripod up to the summit for a panorama, you're a fitter photographer than me! The summit provides spectacular 360-degree views of the surrounding fjords and mountains, and in the distance the Norwegian Sea.
Don't fancy tackling the final, most challenging, section of the climb? An easier-to-reach ridge, just below the summit, still provides some breathtaking views and the chance to get some nice reflection shots of the mountain itself.
Tungeneset – Okshornan peaks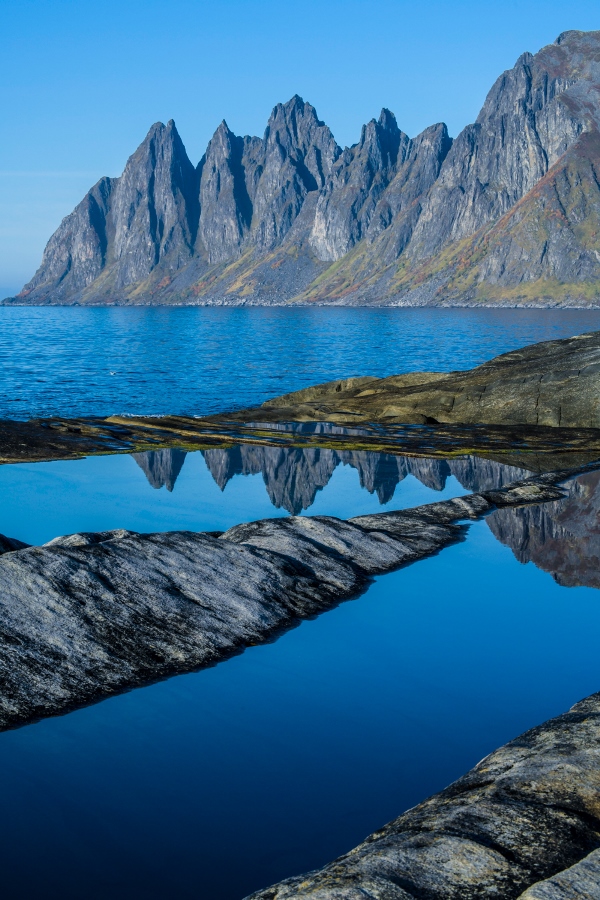 Just off the 862 road that tracks Senja's northern coast is another easily accessible viewpoint: Tungeneset picnic spot. A photogenic wooden walkway stretches from the parking area, over the rugged and rocky coastline, and finishes far enough out to get an unobstructed sight of the Okshornan peaks.
With rock pools in the foreground, this jagged mountain line – known as the Devil's Jaw – forms an ideal focal point for striking landscape imagery.
Northern lights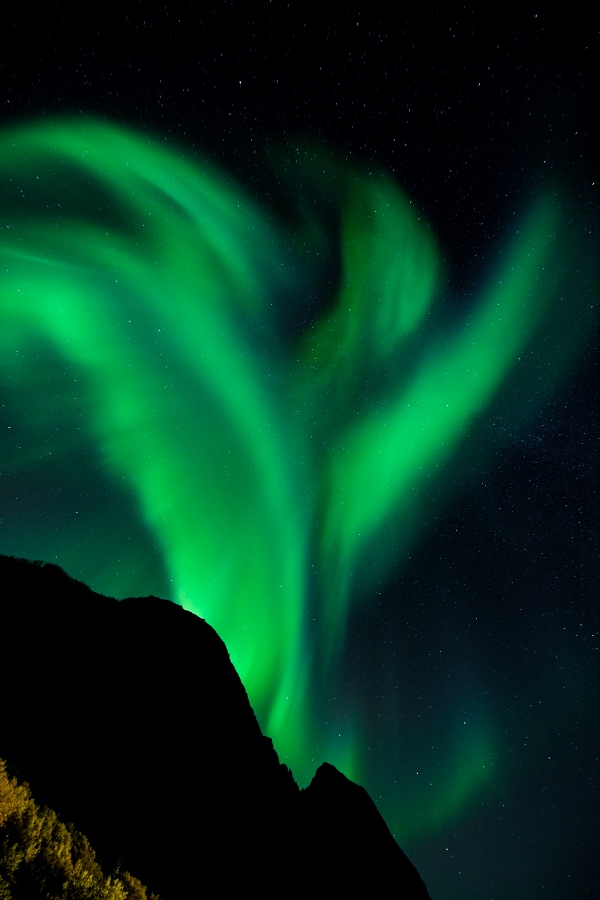 This might not be a location, but it is something to look out for on nights between early October and the end of March. Senja is above the Arctic Circle and firmly within aurora territory.
When the sky is cloudless, it's the ideal place to watch the northern lights and their reflection on the island's mirror-like fjords. The intensity of the lights can vary, but on the most active nights it truly is an otherworldly experience.
Want to photograph the northern lights like a pro? Darrell Jordan shares his secrets.
About the Author
Matt Higgs has worked for Practical Photography and Digital Photo magazines, and his live music images have been featured in numerous respected music publications including Rock Sound, Guitarist, Guitar Techniques and Akustik Gitarre. www.matthiggsphotography.co.uk.
Related articles