Matt Golowczynski shares his favourite photographic locations around Southeast Asia and offers tips on how to capture them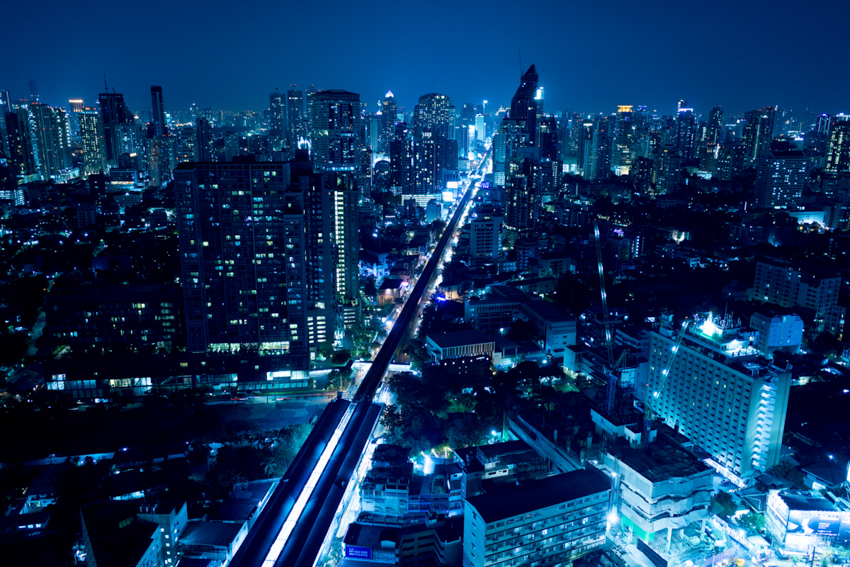 Bangkok, Thailand. All images by Matt Golowczynski
Thailand
Whether you're touring the temples in big cities, hiking in the northern regions or relaxing in the beaches down south, you'll want to keep your camera with you at all times while visiting Thailand. If you're lucky enough to be able to do all three, you'll appreciate just how much Thailand offers the travelling photographer.
Bangkok is the destination people often fly into, and many will spend at least a few days here sampling the street food, wandering around its markets and, of course, taking in the many colourful temples.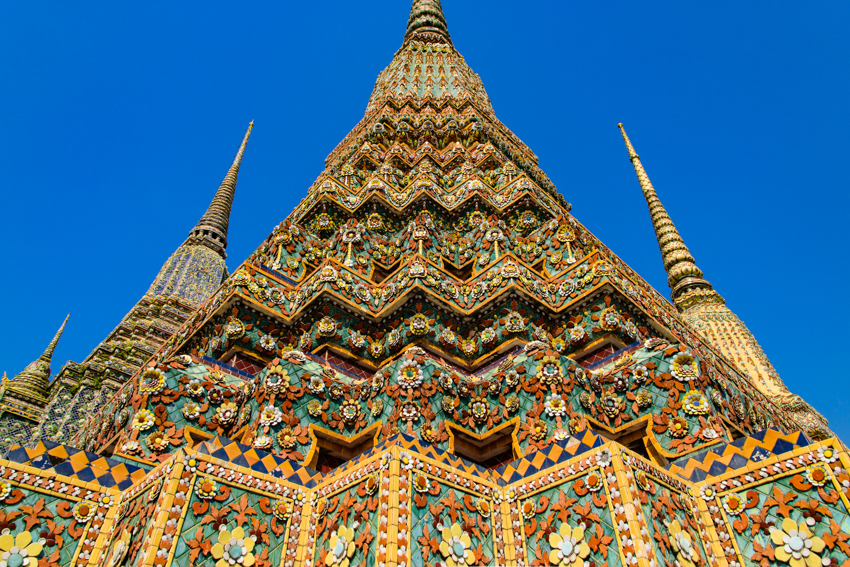 Bangkok, Thailand
Wat Pho and the Grand Palace are the two most significant temples, conveniently situated right next to each other and both very much worth visiting. The former, which is also known as the Temple of the Reclining Buddha, is the smaller of the two so you may want to do this first, but try to get there as early as possible as it quickly gets busy.
The 46m-long reclining Buddha is surrounded by pillars, making it somewhat awkward to photograph, but a longish lens and an effective image stabilisation system will help you zoom in on its details. There is plenty more around the complex though, from many smaller Buddha statues and intricately decorated prangs (spires) that stand out against a clear blue sky, so make sure to pack your polariser to give skies an added depth.
The Grand Palace is significantly larger, and there's much more to see, but it too gets very busy very rapidly, so you may have to be patient when photographing some of the structures. If the weather is set to be nice, make sure you're well prepared for a few hours out in the sun, with comfortable shoes and sun protection. You're likely to be tired by the end, but you'll be glad you went.
The various markets around the city are worth visiting too, but don't put your camera away when night comes. Instead, head out to one of the many rooftop bars. Bangkok is a huge, built-up city, and these can provide an excellent vantage point from which to see it. You probably won't be able to set a tripod up here, but with a sound image stabilisation system you may not need to.
Popular northern parts of the country include Chiang Mai and Pai areas, their major draws being a more relaxed vibe and lush landscape. Chiang Mai provides a good base for hikers wanting to explore the hillier parts of northern Thailand, although these aren't quite as popular for photographers as similar areas around Vietnam or Malaysia. That said, the Doi Inthanon National Park, home to the highest mountain in Thailand, does provide plenty of photographic opportunities.
Malaysia
Malaysia is a multicultural country with profound colonial influences. It's split into two areas: Peninsular Malaysia and East Malaysia. The former is bordered by Thailand to the North and Singapore to the South, while the latter is found within Asia's largest island, Borneo.
East Malaysia boasts spectacular rainforests, national parks, mountainous regions and plenty of wildlife, and it's specifically for these reasons that many people make the trip here. The Peninsular section of the country meanwhile is more populated and more easily accessible, and many travellers (particularly those heading between Singapore and Thailand) will find themselves here instead.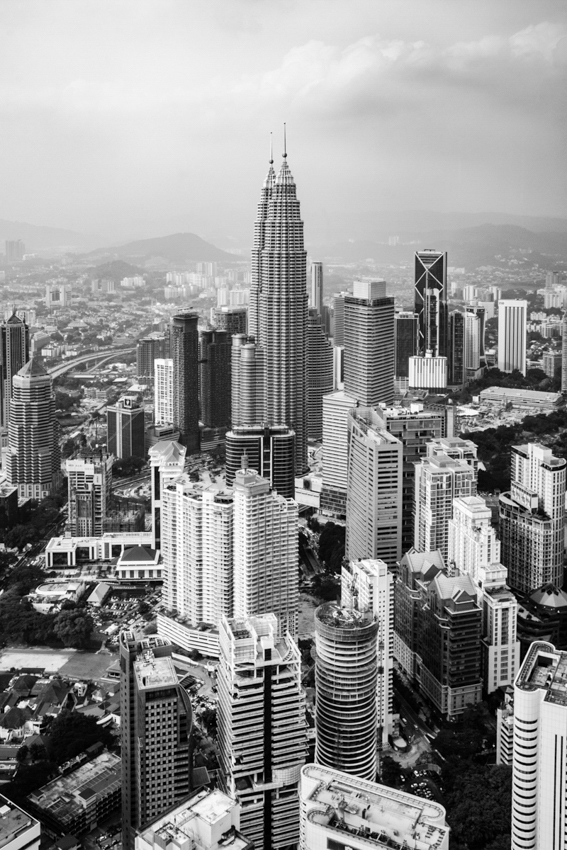 Kuala Lumpur, Malaysia
The capital, Kuala Lumpur, is a treat for those keen on architecture of all styles. Many structures built during colonial times are still present, including a number of art deco building such as the Central Market, and these mix with intricately designed mosques, plenty of postmodern architecture and skyscrapers such as the famous Petronas Towers.
These towers feature an observation deck for excellent views of the city, but if you want to capture an image of the city with these towers included, head to the nearby Kuala Lumpur Tower, which offers both an indoor observation deck and an outdoor sky deck. Make sure you have your polariser with you if shooting indoors, as this will help to minimise reflections from the windows.
For something a little greener, head north towards the Cameron Highlands. The more residential parts of the region make its development under British colonial rule obvious, while the more moderate temperatures can provide a welcome break from some of the sweatier and more manic parts of Southeast Asia.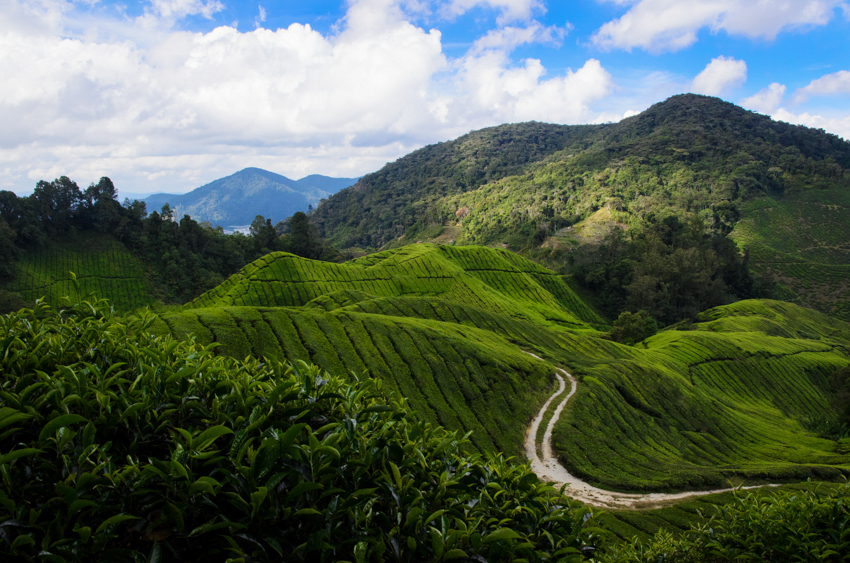 Cameron Highlands, Malaysia
For the photographer, it's hiking and visiting the tea plantations that will perhaps appeal the most, so make sure to pair a decent wide-angle lens with a hood to keep extraneous light at bay. For those who want to capture nature close up, the area is also home to a couple of butterfly farms too. You don't necessarily need a macro lens for this as many conventional lenses should be able to focus close enough, although it helps to have a wide aperture.
If you're heading south, perhaps on your way to Singapore, make sure to stop off at Malacca City too. Dutch and Portuguese influences help to create a diverse cityscape, while the river provides excellent nighttime views for those keen on long exposures.
Singapore
Despite its small size, Singapore is a diverse, cosmopolitan place with many pockets of interest. If you've got a few days to spare, it's worth trying to pay the three main ethnic quarters a visit.
To the north of the city centre is Little India, whose colourful buildings – not least Sri Veeramakaliamman Temple – beg to be photographed, so pop your camera onto a more vivid colour setting to intensify these hues even further.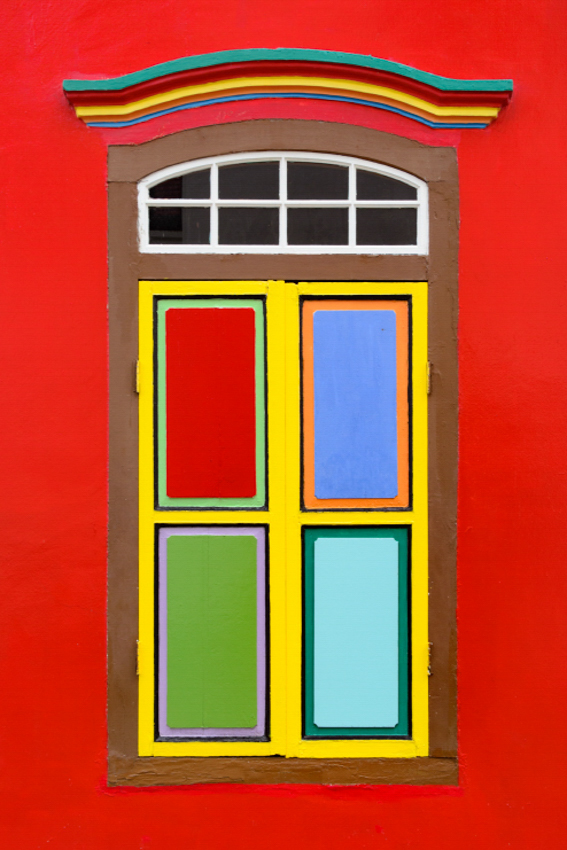 Little India, Singapore
A superzoom lens will also help you pick out the details, so make sure to enable your camera's lens corrections (if present) to help keep things like distortion and vignetting out of your images. Make sure to also activate your camera's electronic levelling feature or use grid lines to help you line things up accurately.
Nearby, the relaxed Kampong Glam area, known as the city's Muslim quarter, plays host to narrow streets filled with hipster boutiques, fabric shops and giant colourful murals. These streets really require a good wide-angle lens to photograph them well, although there are plenty of smaller details you may want to shoot from closer up, too. A zoom lens with a broad focal range should help you to vary your compositions to suit.

Chinatown, meanwhile, is worth visiting at all times of the day. The Buddha Tooth Relic Temple and Museum provides welcome respite from the crowds, and is as photogenic on the inside as it is from its exterior. In truth though, you'll find plenty of photographic opportunity just wandering around the streets. Chinatown is also close to the Central Business District, which is replete with modern architecture. Timing your visit towards the evening will allow you to get some nice long exposures from one of the nearby bridges, so consider packing a small tripod or Gorillapod.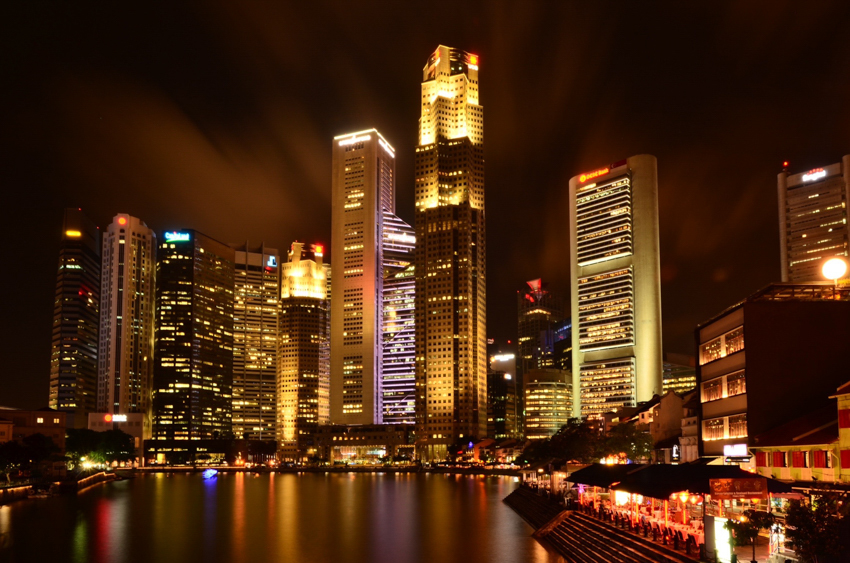 Central Area, Singapore
For something a little greener Gardens by the Bay is one of the most popular attractions, but if you're on a budget head towards the Singapore Botanic Gardens instead. This UNESCO World Heritage Site is free to enter and has recently expanded to cover an 82-hectare area, so you may end up staying a while. This is also where you'll find the National Orchid Garden, although there is currently a small admission fee for this.
Cambodia
Arguably the most popular attraction in Cambodia – certainly for the photographer – is the Angkor Wat complex situated close to Siem Reap. You can go during the day or wake up very early and catch the sun rising behind it, although be aware that it can be crowded even very early on.
If you get there early enough, you may be able to set up a tripod just by the steps leading up to the main complex, although there's a chance you won't be the only person with the same idea. Fortunately, you can still get very good shots from further back the path. Once the sun comes up you shouldn't have too many issues, but during the sunrise itself – and this will be over faster than you expect – you will need either a very effective image stabilisation system or a wide aperture (or both) if you're to avoid high ISO settings.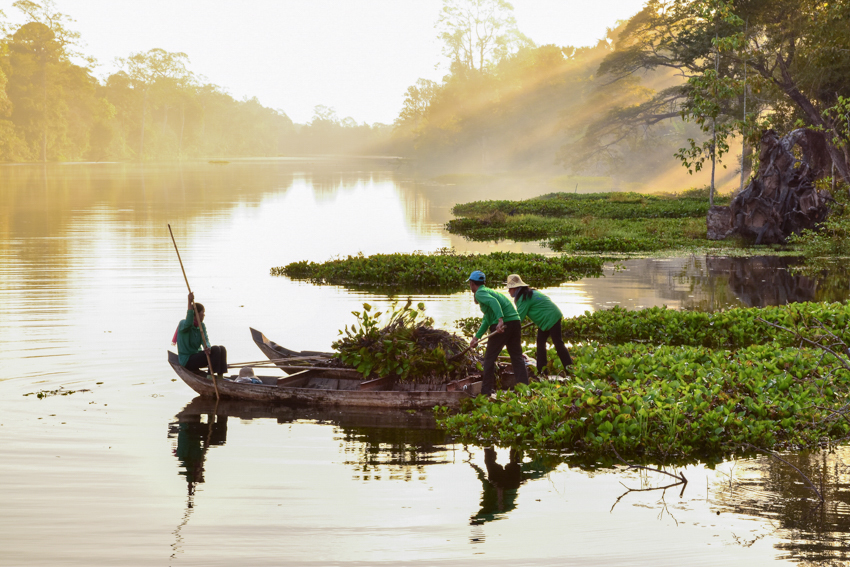 Siem Reap, Cambodia
You need to devote a fair bit of time and walking around to see and photograph this properly but don't neglect the other temples in the area. Ta Prohm, best known for being a key filming location in the original Tomb Raider film, is one of the more interesting ones in the area, with trees growing around the various ruins and plenty of scope for creativity once you get to its heart.
You can see many of these temples within a day, but make sure you have a clear idea of what you will visit if offered a tour, as some may require you to do some of the larger sites in a hurry. You'll likely want to stop between temples to photograph the surrounding landscape, as it can be quite beautiful.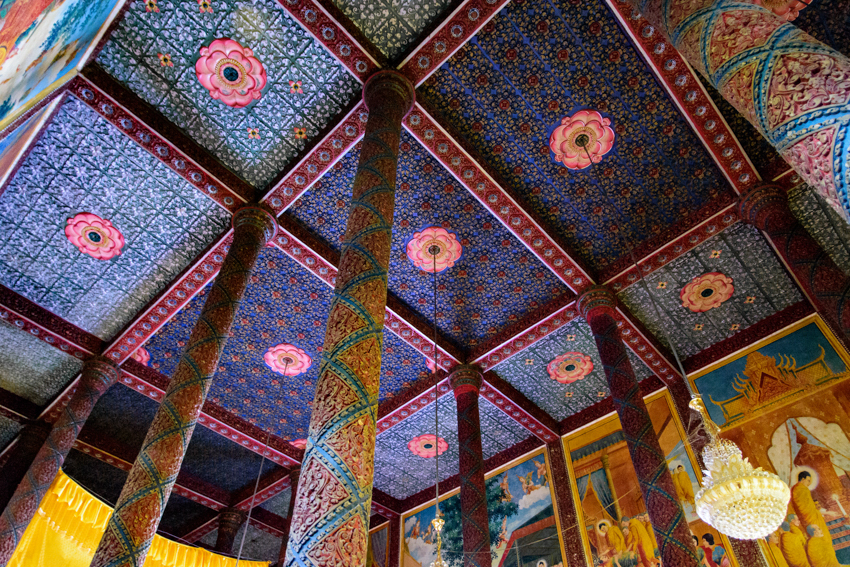 Phnom Penh, Cambodia
You're unlikely to run out of things to photograph in Cambodia, but one thing that's definitely worth doing is visiting some of the local markets. From the grand and orderly art-deco Central Market in Phnom Penh to smaller ones on the coast selling pepper from local plantations and freshly caught fish, photographic opportunities are abundant here.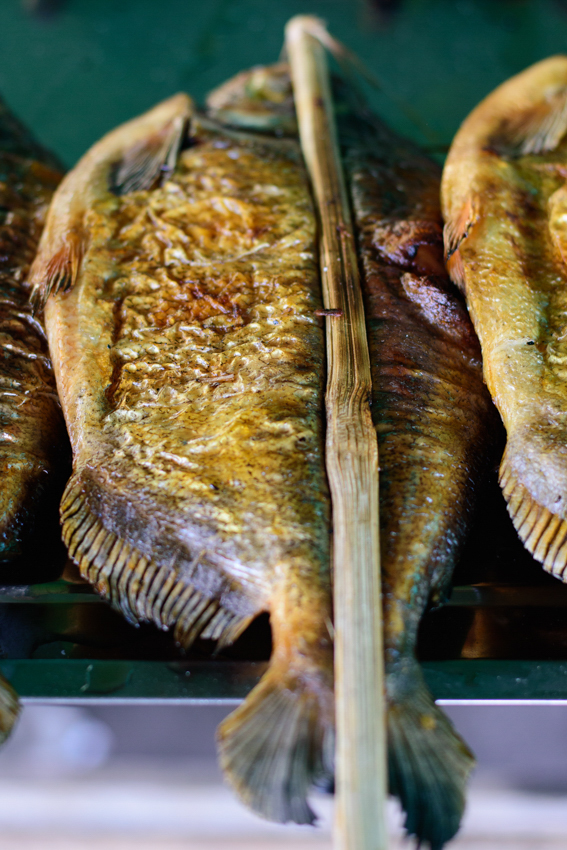 Local market, Cambodia
The Russian Market (Phsar Toul Tom Poung), also in Phnom Penh, is particularly fascinating as it sells everything from food and clothing to handicrafts and hardware.
Vietnam
Vietnam is one of the more popular Southeast Asian countries for travellers. The capital, Hanoi, lies to the north, while the largest city, Ho Chi Minh City, is in the south, but there's plenty in between to keep you busy.
Hoi An is potentially one of the prettiest places you're likely to visit if you're taking one of the well-travelled routes from the north to south of the country (or vice-versa). The Ancient Town, a UNESCO World Heritage Site, may be heaving with tourists at most times of the day, but there's plenty to occupy the photographer. The buildings here are painted bright yellow, which contrasts beautifully against the blue sky of a clear day. At night, coloured lanterns fill the narrow streets.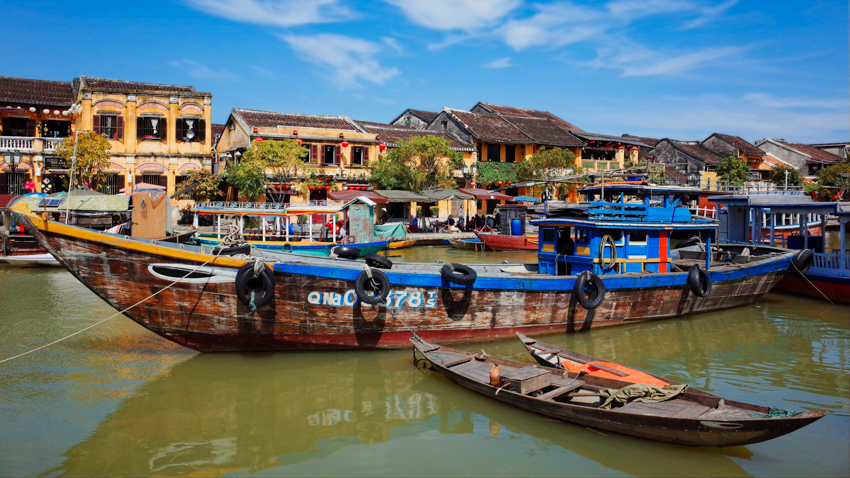 Hoi An, Vietnam
A number of restaurants here have terraces that overlook these streets, so if you dine here see of you can grab a spot here to capture the streets from a more unique perspective, perhaps with a wideangle lens. The riverside is also very picturesque, and is filled at all times of the day with food vendors and locals enjoying the view. Make sure to head over the Thu Bon River so you can capture all of this from the other side too, as this side is comparatively less photogenic.
Up in the north of the country you'll find Hanoi, along with the hills of Sapa to the northwest and Halong Bay further to the east. Sapa's terraced fields and endless landscape are stunning on a clear day, attracting many photographers, although fog and mist can be a problem. It gets very cold, and rain can hamper things further, so make sure your camera is weatherproof or otherwise protected in some way. If you do want to shoot while it's raining, using a lens hood can keep odd drops of water off the front element of your lens.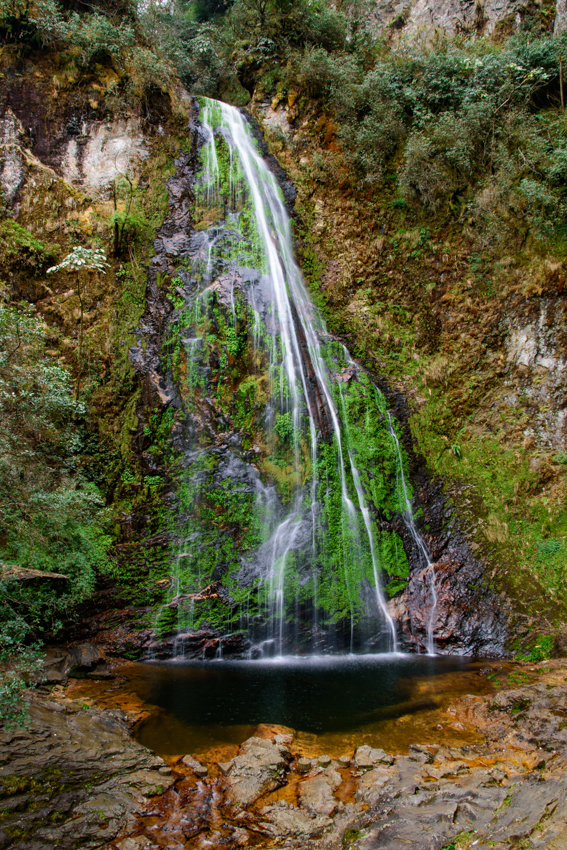 Sapa, Vietnam
If you do get caught in these kinds of conditions you're likely to be disappointed at not being able to get the sort of images you may have already seen of this region, but there are a few things you can try.
First, consider using the conditions to your advantage to create more dramatic images, incorporating the fog as an asset. What can look uninspiring in colour may look far better when converted to black and white, perhaps with the contrast boosted for extra effect. In this situation, make sure to shoot RAW images to give you maximum flexibility in post production too.
If the weather isn't quite ideal for expansive landscapes, you could also consider investigating the handful of waterfalls in the region. Thác Tình Yêu, otherwise known as the Love Waterfall, is just a short taxi ride away from the main town centre. This, together with the stream into which it flows, is largely viewed from an elevated walkway, so you can get a good vantage point over it. Take a small tripod or Gorillapod, and remember an ND filter to lengthen your exposure further.
About the Author
Matt Golowczynski is a London-based photographer and technical journalist who has written for a range of print and online magazines. For more information and to see more of his work visit his website.
Related articles