Have you ever been in a situation where you can see something coming, but can't do anything about it? Everything goes into slow motion mode and before you know it, life happens. I was canoeing with my kids on one of the most beautiful lakes in the world, Moraine Lake in the Canadian Rockies and as my daughter pulled our canoe up onto the bank I suddenly found myself in the lake and with my camera slung around the right side of my body, guess which way I fell. I always think things happen for a reason though and this gave me a good reason to get my Nikon D800 a bit sooner than planned. Yes, I have made the change from Canon to Nikon, so now all of my Nikon friends will have great pleasure in saying "it's about time I saw the light". I don't want to put down Canon, as there are many features that are better than Nikon and vice versa. If only they would let a photographer design a camera then maybe we would have everything that we need in one camera. But until then I will have to compromise. One thing I will not compromise on though is image quality and setting aside all of the features and gizmos that fill up the menus of cameras, it is the image quality that is most important. This is why I have decided to change to the Nikon D800. I didn't feel I was getting the best I could from Canon lenses and files so when Nikon released this 36 mega pixel model I was blown away by the resolution and colour depth of the files. I would like to point out that Nikon did not help me in any way and for that matter neither did Canon. I will always give an honest assessment of equipment for better or worse, and besides it makes sense to use the best gear to make my life easier.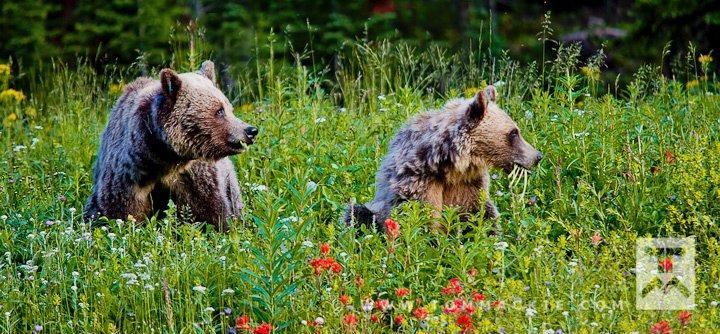 To Filter or Not to Filter...
I've been to the Canadian Rockies several times and my favourite classic view is the Valley of the Ten Peaks with Moraine Lake. The turquoise colour of the glacial water is so amazing and the best time to capture perfect reflections is at first light when the sun sets the peaks aglow. I always like to make life easier by staying at hotels as close to the location as possible and Moraine Lake Lodge couldn't be any closer. I would highly recommend staying there, as all the staff are very friendly and accommodating.
The contrast between the sky and the lake is too great to capture and using a 3-stop ND hard grad cuts into the forest on the right and darkens the peak too much on the left. Even a soft edge ND grad just isn't enough to pull it off so I decided to make 3 exposures and combine them in Photomatics Pro. But then I remembered one of the reasons I bought the Nikon D800 is the incredible amount that a single file can be pushed, so I put it to the test and this was the result. In the short time I have owned the D800, it has given me several reasons to smile and I'm sure there will be more.
Throughout our trip, there were 2 things that really stood out about the Canadian Rockies. Firstly, the place is so clean that you will not find any rubbish on the ground anywhere in the towns or wilderness. Secondly, I have never seen so much wildlife in one area. Grizzly bears, black bears, elk, big horn sheep, marmots, Columbian ground squirrels, bald eagles, osprey and of course the cute, inquisitive chipmunks. My daughter, Jessie, even managed to capture an elk in mid-lick.
Photographing wildlife tends to coincide with early mornings and late evenings when the light is low and the mosquitoes are high. Unfortunately, the Rockies have experienced heavy rainfalls and an unusual heat wave, so it was prime mosquito producing weather. We went through more mosquito repellent than sunscreen!
We did a couple of long hikes into the mountains, which would open up to some gorgeous views over the lakes. We soon realized we weren't in Norfolk any longer, not only because of the vertical hiking, but coming across bear poo on the footpath was a bit daunting. A certain amount of forward planning was needed as the hikes would be 4-6 hours long and I needed to make sure the mountain range would be lit from the best angle. The weather conditions in the mountains can change very quickly though and just as I arrived at this view overlooking Bow Lake and the Crowfoot Glacier I managed to get a few images off before the clouds covered the entire scene.
I will be going back in February (no mosquitoes then!) to capture this magnificent area in fresh snow so if you would like to join me for a 10 day workshop please book early as there are only 5 spaces available.
About the Author
Tom Mackie is recognised as one of the world's finest landscape photographers, his understanding of light, perspective and colour; the hallmark that has established his name both internationally and here in the UK. He has written several books and regularly contributes to Photography Monthly and Amateur Photographer Magazines, and will be sharing regular updates on his latest photographic adventures on the Wex Blog too.
You can view more of his work at www.tommackie.com