With camera-equipped smartphones now the norm and stock libraries paying less than ever, Geoff Harris asks whether trying to sell your images is still worth the effort.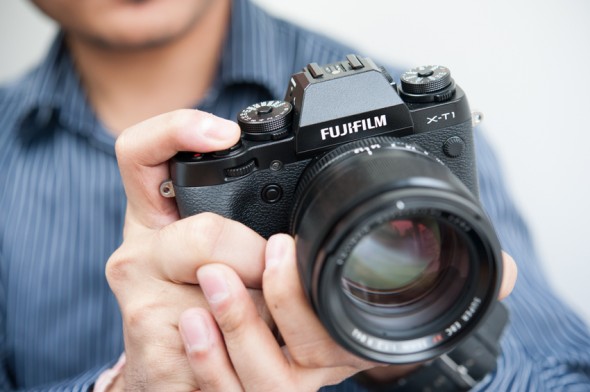 Photography is subject to the laws of supply and demand like anything else, so you don't need to be an economics professor to work out why it's getting harder to make money from stills.
First, images are everywhere; thanks to smartphones, most of the population now has a camera with them most of the time. Second, modern cameras are just so damn good, offering an incredible amount of bang for your buck. The 36.3MP Nikon D810 can be snapped up here for £2399, while Canon's recently announced 5DS and 5DSR deliver a whopping 50.6MP at an affordable price. So, with a greater number of high-resolution cameras available at keen prices, and more and more people using them, even well-established professional photographers are finding it tough to sell images at a profit.
As travel photographer and author Steve Davey explains: "There are vast numbers of amateur photographers travelling and many seem to be bunging their work – good and bad – on microstock sites. As a result, the prices for stock sales is massively dropping." Indeed, many keen amateurs will offer their work to high-profile magazines and websites for free, just to get the exposure or bragging rights for their Facebook page.
It's a similar story for landscape photography; go to the Lake District or Highlands on any given Sunday and you'll find the hills alive with the sound of amateurs hauling around pro-level kit and the clicking of remote releases. Meanwhile, bridal fairs get booked up long in advance as an ever-growing number of wedding photographers compete for the same customers, many of whom are also wondering if Uncle Bob with his posh new DSLR could shoot their wedding for free.
So is it all doom and gloom? Not necessarily. There are people still making money from photography, but the ones who survive have adapted to the times. Going back to travel photography, professionals like Steve Davey will tell you that originality and quality are the key. Try to find a niche and really work it. This could be specialising in a particular location that tends to be overlooked or a less popular style of photography. Being able to write also gives you another strong selling point, as you can try to sell a whole article about a place, not just your images.
When it comes to selling images via stock libraries, it's really important that you have appropriate captioning and keywording so that your work is easy to find. You should also carefully consider the terms before signing up as you will typically be presented with licensing options. If you want to make direct sales yourself, for example, make sure you sign up to a non-exclusive agreement.
Something else worth thinking about is shooting video. Even though their DSLRs can record HD-quality footage, it's surprising how many photographers still shy away from video. At the moment, it's probably easier to sell video footage of an exotic location than a still image. True, videography is a very different skill and the learning curve is steep, but it's definitely worth getting to grips with it. With 4k cameras now becoming mainstream, video is only going to grow and grow.
Another option for both travel and landscape photographers is to run photography courses. Many amateurs now have powerful cameras but that doesn't mean they know how to use them, and training and workshop companies attract many students. While the logistics of organising a trip to India, for example, may seem scary, you could use an adventure travel company to provide the land arrangements, leaving you to focus on the photography. Of course, it helps if you have a well-known name – or lots of qualifications – to attract students, so think about raising your profile by getting your work published in photography magazines or blogs. Alternatively, aim for a prestigious distinction from a national photographic society.
What about other areas of commercial photography? Wedding photography remains a profitable, albeit a very competitive, business. Most couples are still wary about entrusting the photography to a friend or the aforementioned 'Uncle Bob,' as they know image quality tends to decline as alcohol consumption rises. Again, you need to find some kind of niche – think about labelling yourself as a 'fine-art' wedding photographer, for example, or specialising in black and white, or even offering video if you feel up to it. Make sure you use social media and blogging to get your name out there, as well as Facebook and Google ads.
Another potentially lucrative area for the smaller-scale photographer is corporate photography. Companies are still wiling to pay for headshots for corporate literature, websites and social media profiles, so try joining a local business networking group to get your name out there.
Do you agree with Geoff? Do you have any tips of your own? Leave them in the Comments section below.
About the Author
Geoff is an experienced photography journalist and recently stepped down as editor of Digital Camera, the UK's best-selling photography magazine. He now writes for a range of publications. Geoff is a keen travel and portrait photographer, and a Licentiate of the Royal Photographic Society.
Related articles