Planning a trip and want to return with excellent images as your souvenirs? Matt explains how to pick the best camera for travelling or going on holiday.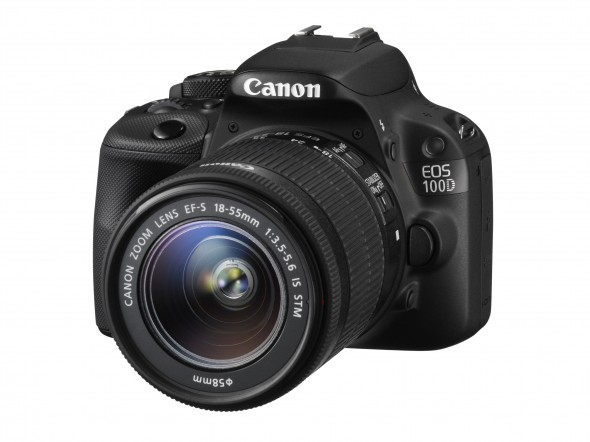 There are many reasons to get excited when planning a holiday or some travelling, from trying new foods and visiting famous sites to witnessing how different cultures go about their day-to-day lives. For the photographer, one of the most exciting prospects is arriving home with plenty of images and videos of their adventure – and for that, it pays to think about the most suitable equipment to record it.
The right camera or camera system for your specific travels depends on range of factors, from your destination and the expected climate to the kinds of images you imagine you will be taking. Some photographers will be prepared to take a DSLR and a range of lenses, particularly if they imagine spending a significant amount of time behind their cameras, while others will want something equally capable while travelling as lightly as possible. Not sure what the answer is to your specific needs? Read on.
Where will you be going?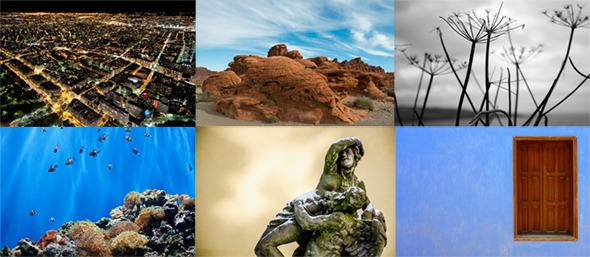 The first thing to think about is where you're going. If you've booked a holiday you'll probably have a fairly good idea of the kinds of images you may be taking, but if you're travelling you may be deciding your specific route as you go. In either case, it's worth thinking about the types of images you'll be taking as this should not only influence your choice of camera but, in the case of interchangeable-lens systems, your lens and any additional accessories too.
If, for example, you'll mainly be shooting landscapes and interiors, you may prefer to invest a little more in a wide zoom lens, but if portraits are more your thing, you'll probably want to complement a standard zoom lens with a wide-aperture prime.
If you're travelling over a period of a few months or longer, consider whether moving from one area to another will mean you'll need to factor in a different climate. If you're venturing into particularly harsh conditions, check that your camera will continue to work; your camera's manual should provide minimum and maximum temperatures within which it should remain operational.
Make sure to also check that any memory cards, batteries and other accessories you plan on using are well guarded against the cold and inclement weather. Some are specifically designed to remain operational in challenging environments so seek these out if you feel you might need them.
Camera suitability
For shorter holidays to sunnier climes, you may find that a full-frame DSLR is surplus to requirements. While it may give you better control over noise and depth of field, and would retain the wide angles of any lenses, you may find it and its lenses too unwieldy for everyday situations, meaning you may not want to take such a setup out with you at all times. Sunny conditions also lessen the chance of you needing your higher ISOs, which narrows the benefits between full-frame and cropped-sensor cameras. Furthermore, being more expensive than a cropped-sensor system, you may also be more worried about potential damage or advertising it in less secure locations. Of course, as with any valuable equipment you take away with you, you should check that your travel insurance covers its value.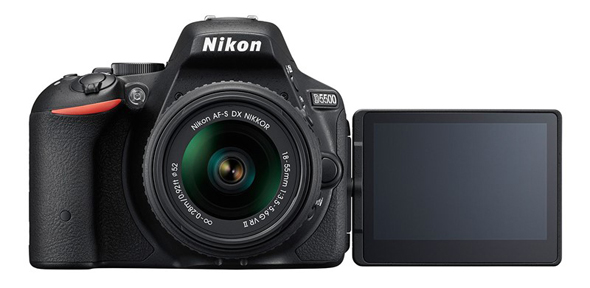 Nikon D5500
DSLRs or Compact System Cameras with either APS-C or Micro Four Thirds sensors may be a better match, still offering the benefit of interchangeable lenses and better control over noise and dynamic range than most compacts but in a smaller and lighter body. Current popular models include the Nikon D5500, Canon EOS 700D, Sony A600 and Olympus E-PL7. Alternatively, you may decide to go for a full-frame Compact System Camera such as Sony's A7-series models, which would give you excellent image quality and still present a significant benefit with regards to size and weight over other full-frame models.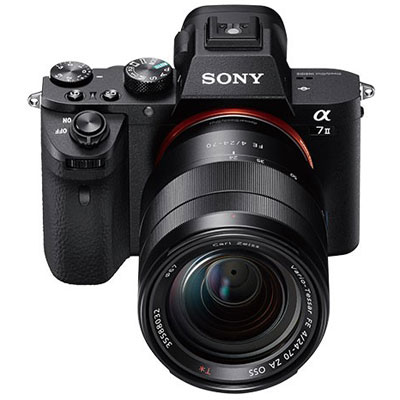 Sony Alpha A7 Mark II
If you imagine shooting in a range of conditions while you're away, look out for models with wide ISO ranges, such as ISO 100-25,600 or higher. While this doesn't guarantee they will control noise better than cameras with smaller ISO ranges, they will at least give you the flexibility of using very high ISOs when you've no other option (and you can also clean out a little noise in post-production). If you can, and if it suits the scene you're shooting, make sure to use wide apertures and image stabilisation before relying on high sensitivities as this should help you to get an image more free from noise.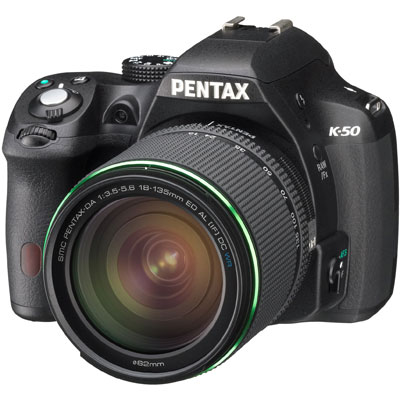 Pentax K-50
If you don't want to compromise on size but fancy a decent zoom range and a high standard of image quality, Panasonic's Lumix FZ1000 and Sony's Cyber-shot RX10 are your best bet. They differ from other DSLR-styled compact cameras by employing sensors far larger than those found in similar superzoom models. Each model sports a 1in sensor – the same size as those inside many enthusiast compact cameras – with the Panasonic offering a 25-400mm focal range and the Sony toting a 24-200mm optic (in 35mm-equivalent terms).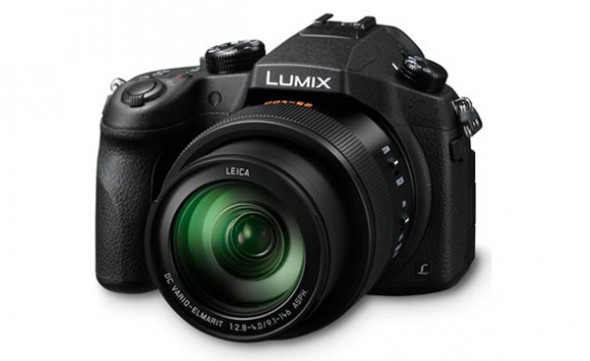 Panasonic Lumix FZ1000
If you don't imagine you'll be needing your zoom very often, look at compact cameras with relatively large sensors and short zoom lenses. These will still allow you to take high-quality images with a shallow depth of field, and have the further advantage of being able to slip into a small bag or pocket, making them better suited for taking out in the evening. Current popular models include the Canon PowerShot G1X Mark II, Canon PowerShot G7 X, Sony Cyber-shot RX-100 III, Panasonic Lumix LX100 and the Fujifilm X30 (and if you don't imagine you'll need your zoom at all, check out the Fujifilm X100S, Fujifilm X100T, Ricoh GR or Nikon Coolpix A). Such cameras are suitable as primary cameras or a companion to an interchangeable lens system, maybe for more spontaneous or discreet captures.
Whichever camera you go for, look out the following features:
Wi-Fi and 3G/4G
This will allow you to share your images as you go, without the need for a computer. This is great if you want to keep people up to date with your current locations, perhaps via Facebook, Instagram or Twitter. If you end up going for a camera that doesn't have Wi-Fi built in, fear not; many accept Wi-Fi-enabled memory cards such as the Eye-Fi range.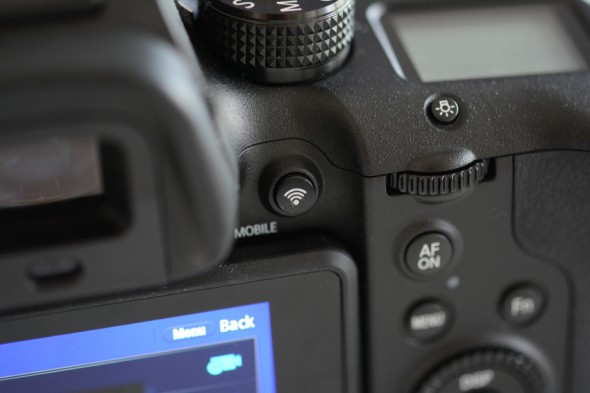 GPS
GPS systems allow you to embed location information into the images you take, helping you to remember exactly where you've been. You may be able to map these too to show the exact route you've taken across a country. Make sure to turn these off if you're not using them, though, as they are power hungry.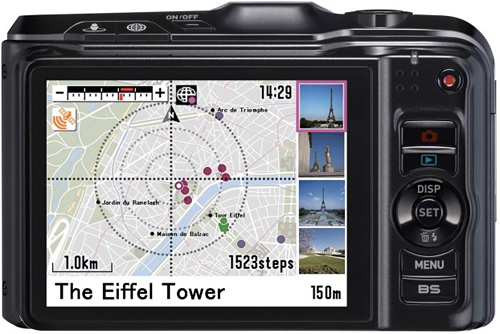 Articulated LCD screens
Shooting above a crowd, down on the ground or at an awkward angle is made infinitely easier with a tiltable or fully articulated rear display, but they're particularly useful for travellers too. Not only do they allow you to get a less clichéd image of a familiar location, but screens which tilt across a full 180-degree angle to face the front, such as the Sony A5100, Olympus E-PL7, Samsung NX Mini and Sony Cyber-shot RX100 III allow you to easily take self-portraits once you've reached somewhere famous or particularly picturesque. Their articulation also allows you to adjust the screen to prevent glare when shooting in particularly sunny conditions. And on that subject…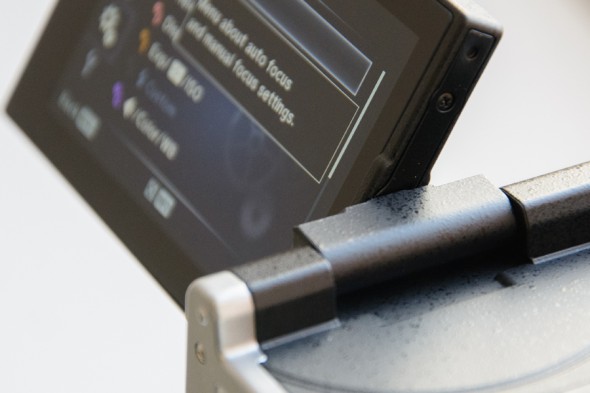 Viewfinder
Whether it's optical or electronic, a viewfinder will help you compose your images in harsh lighting, where a rear display may be compromised by glare. If your camera doesn't offer a viewfinder as standard but does have a hotshoe, check to see if you can buy a viewfinder that would be compatible.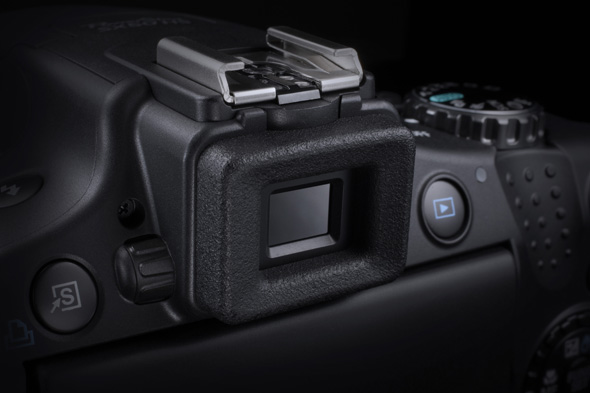 Intervalometer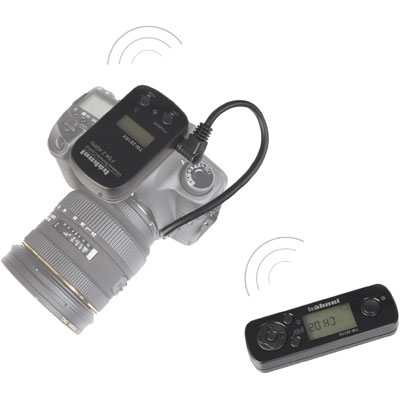 To create something even memorable from your adventures, look out for a camera with an intervalometer – ie the ability to shoot timelapse footage. If you're planning on using a camera that lacks this function, or you find a camera that ticks every other box but this one, you may be able to buy a separate remote release with timelapse capabilities.
Do you need a waterproof camera?
If you're planning on spending time by the beach, or part of your trip involves water sports of any kind, you'll almost certainly be considering something waterproof. Traditionally, there have been two options: rugged, waterproof compacts and conventional cameras compatible with waterproof housings. While both types still exist, today's options stretch beyond this.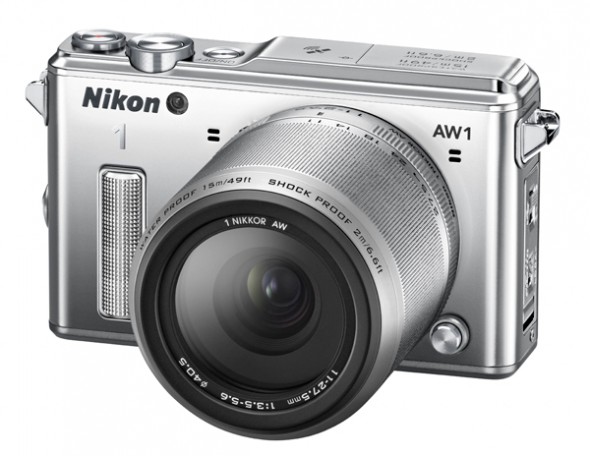 The Nikon 1 AW1 is the world's first waterproof Compact System Camera
Nikon's 1 AW1, for example, is the world's first waterproof Compact System Camera, combining the benefits of underwater protection with interchangeable lenses (although admittedly, the range of waterproof lenses is still limited). Waterproof pouches also allow you to use regular compact cameras around and under water, and are much cheaper than dedicated housings, while some DSLRs and CSCs also boast splash-proofing (though you should make sure the lens you're using does too). In any case, you should be very careful with non-waterproof cameras on the beach, as sand can easily get inside and cause damage.
If you're travelling with non-waterproofed equipment and want extra protection, a good idea is to buy a small dry sack. These affordable bags are available in a range of sizes and are made waterproof by repeatedly folding down and securing the lid to form a barrier. You can't use them while shooting but they're useful when on the beach or in the event of any water damage to your bag.
Usage
Another thing to consider is what you'll be doing with your images and videos once you return. If you only plan on storing them on your hard drive and sharing them with your Facebook friends, ask yourself whether a small compact camera with a decent zoom range is a better option than a bulky DSLR or Compact System Camera. These are more affordable and lighter than interchangeable-lens cameras, and can slip into most pockets too. Not only that, but many models now offer Raw shooting, meaning you can process them once you get back for even better image quality.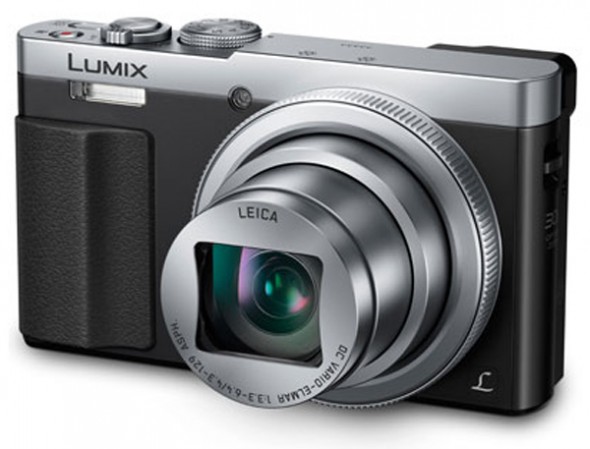 The Panasonic Lumix TZ70 squeezes a 24-720mm lens (in 35mm-equivalent terms) into its small body.
Access
When thinking about the right camera for your needs, it pays to also consider how the most practical way of accessing it. Shoulder bags are a common option as they allow you to reach for your camera faster than a standard backpacks will allow, and you can get many whose style doesn't advertise the fact that you may be carrying potentially expensive photographic equipment. They don't, however, tend to offer the capacities of rucksacks, so they're potentially less ideal if you have lots of gear. If your journey involves flying, make sure to check that your bag conforms to the airline's requirements for carry on-luggage. If you're happy to carry around your camera on a strap, look for a thick, padded model that will ensure comfort when carried around for extended periods.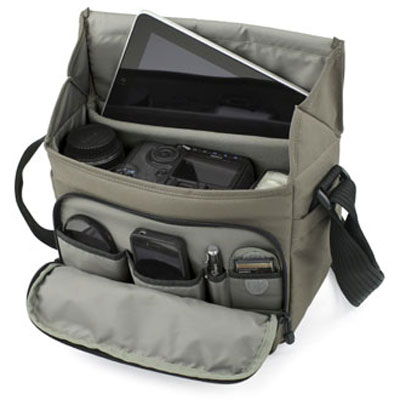 Small shoulder bags, such as the Lowepro Event Messenger 150, are ideal for a DSLR, couple of lenses and sundry accessories.
Accessories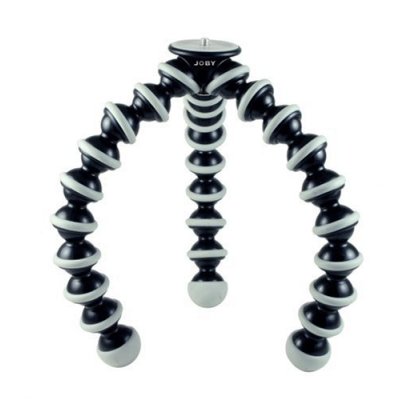 The Joby Gorillapod SLR Zoom is a useful alternative to a conventional tripod when travelling.
There are hundreds of accessories designed specifically to make photographic life easier when travelling. Many of these are more portable versions of standard accessories, such as travel tripods which fold into a backpack but extend to the height of a standard tripod. Other supports to consider include small and lightweight Gorillapods and beanbags, as well as monopods.
If you're heading somewhere sunny, a polariser is perhaps one of the most important tools you can have in your kit bag given how useful they are relative to their size and weight. These will help you to deepen blue skies and make any clouds stand out for more dramatic images. And if you're travelling for extended periods of time, a small, rugged hard drive or even a flash drive will allow you to empty your memory cards so you can keep on shooting.
Final tips
Some photographers cover up the brand names on their models to deter potential thieves. While it may still be obvious that you're using a DSLR or Compact System Camera, obscuring a well-known name with a little black tape does at least make its worth harder to ascertain.
If you already own a compact camera but you're worried your lens might not be wide enough for your needs, check to see whether you can use the camera with a wideangle conversion lens. This may be much cheaper than buying a new camera.
Check the boxes of any lenses you plan on taking as there may be a lens hood lurking in there. These are great when shooting in harsh lighting conditions as they will help you to block out extraneous light to maintain contrast and saturation in your images. Superzoom (or 'bridge') compact cameras also often come with lens hoods, so make sure you check the box is you're planning on taking it on your travels.
Make sure you're able to charge the batteries of your cameras and all other electronic devices with the correct travel adapter. Those with integrated USB sockets are particularly useful for those with USB-chargeable devices, such as phones, tablets and some cameras.
Ask yourself whether you actually need a new camera or whether you would be better off putting the money towards a lens. A standard prime lens with a wide aperture or a fisheye or superzoom lens, for example, may allow you to take images you wouldn't otherwise be able to with your current setup, at a fraction of the price of a new camera.
Related articles