Be sure to keep your camera gear safe when you travel. Shuo offers his top tips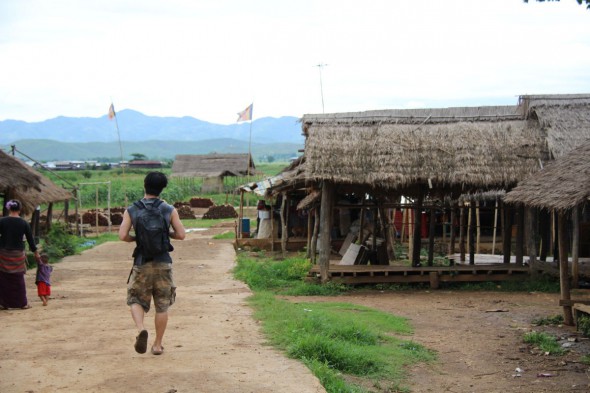 Paul Theroux once wrote: "Travel is glamorous only in retrospect". This phrase is even more fitting for a travel photographer.
Travel photographers are intrepid. We like to photograph places that are off the beaten path and we try to avoid tourists where possible. Being a travel photographer means you often put yourself in a vulnerable position – I frequently travel solo, and whenever I am out and about, I carry all my camera equipment to make sure I can get the shots I want. As we all know, DSLRs are the opposite of travel sized even without the extra lenses, flashguns, spare batteries and the trusty tripod!
Since trekking the Inca Trail and struggling with a cumbersome and heavy tripod, I now carry a carbon fibre tripod. While it's nice and light, there's the new issue that it cost me the same as a business class flight! So now, not only am I travelling alone but I'm also carrying the equivalent of a wad of fifties in both hands.
Fortunately, even when travelling through some of most crime ridden cities in the world in Brazil, South Africa and Mexico, I have never been robbed. Here are my tips for staying safe as a travel photographer.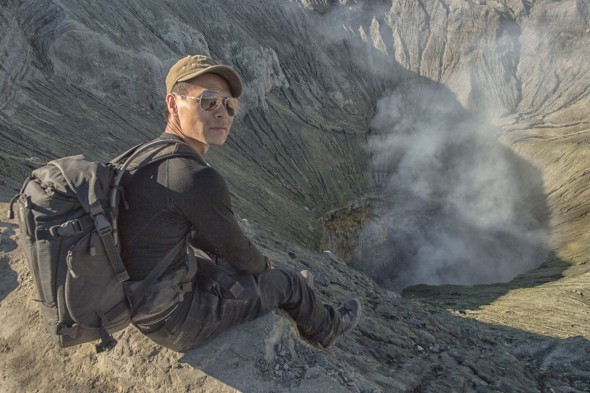 1. Insurance
I'm risk-averse, so even if I take all precautions to avoid being a victim of a crime, I always insure my gear. Invariably, your standard travel insurance will only cover the cost of a GoPro, and that's if you are lucky.
In the past I've used specialist camera insurance where you could change the cover dependent on the equipment you actually pack – thus it was tailored for each individual trip. Now, I find it more cost-effective to include the entirety of my gear in my home and contents insurance. Just remember to hold on to all your receipts for your purchases.
2. The art of disguise
When I travel to certain less developed countries or to countries with a notorious crime rate, I make sure that I make my camera look like it's about to fall apart. In order to achieve this effect, I cover it with brown packaging tape. I also ensure that I use the tape to cover the distinctive red ring on the lens barrel which is characteristic to the L-series (Canon's luxury range).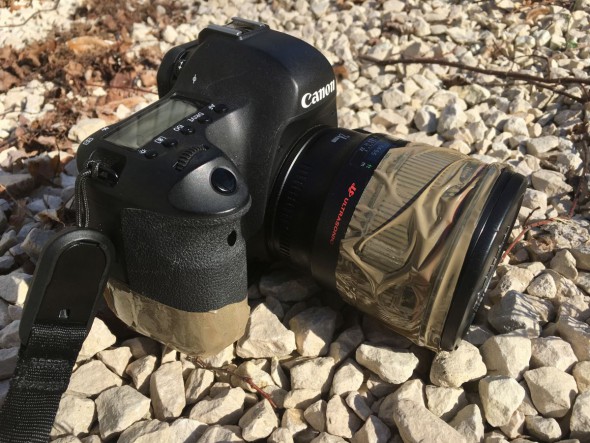 3. Change the strap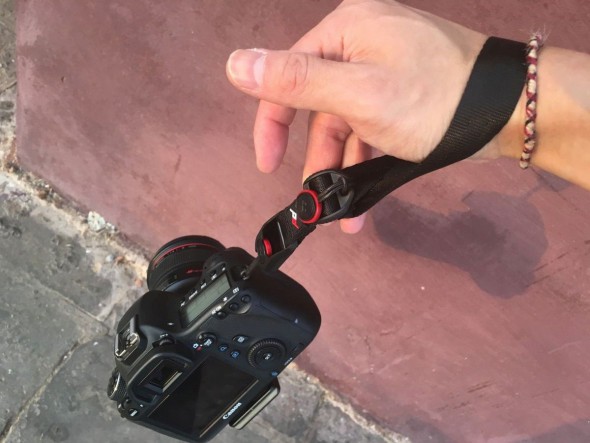 If you're using the provided camera strap which comes with all DSLRs, you might as well just be telling the whole world that you have a few hundred or even thousand pounds worth of gear round your neck. Also do you really want to walk around looking like a Canon billboard?!
I use the Peak Design Cuff Wrist Strap (pictured above) which is not only compact but, most importantly, doesn't stand out. This wrist strap also has an ingenious quick-release anchor attachment, which is safe and versatile.
4. Make sure all your equipment fits in one bag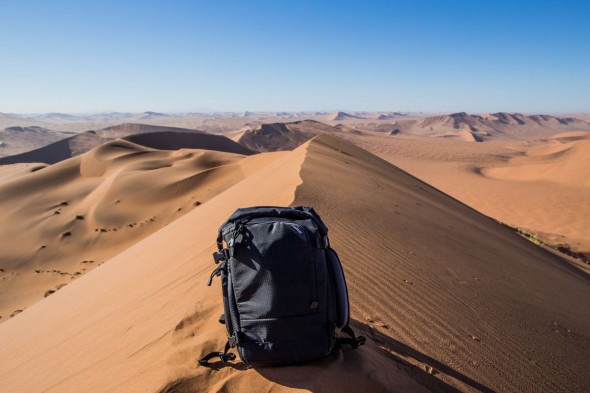 Having once accidentally left a Gitzo tripod on a train seat in Kyoto, I cannot stress the importance of having all your equipment in one secure bag. The reason I let a piece of valuable kit slip my mind was because I was carrying it in my hands. These days, I carry my tripod in my backpack.
If you're a travel photographer in sketchy environments, the last thing you want is to attract unwanted attention with dangling lens pouches and tripods. With everything stored safely in your bag, it will be easier to blend in.
I prefer specialist backpacks that offer easy access to your camera. My equipment backpack has a very convenient side access door, making me less inclined to keep my camera hanging round my neck on show.
5. Carry only the essentials.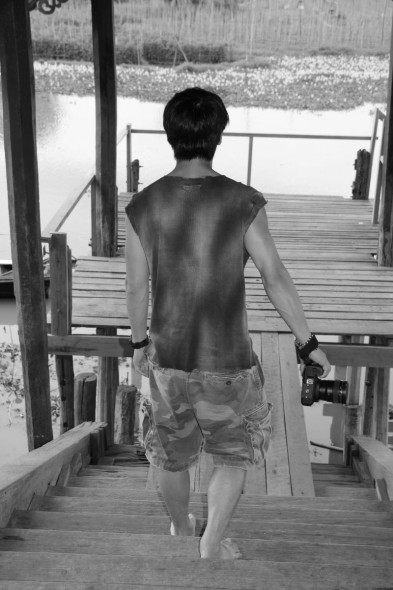 Not only will your body thank you, but it will reduce your potential value to thieves!
Planning is key. Whenever possible, it's a good idea to plan what you want to shoot before you start packing your gear. Consider whether you really need a flashgun? Will you actually use a short lens and a long lens and everything in between?!
Important note: this doesn't mean sacrificing things you definitely will need. Fellow hikers called me crazy for carrying a tripod with me to the summit of Mount Kilimanjaro. However, I knew that I wanted to take a shot of the Milky Way during the night when we climbed above the clouds. Of course a tripod was an essential piece of kit for this shot.
If I know I just want to go out to shoot a sunset/sunrise, I generally just grab my fast 25mm prime lens, a lens hood and a tripod.
6. Back up, back up and back up again
I cannot stress the importance of backing up regularly. If your equipment is lost or stolen, you want to be able to recover those images that you worked hard for. I used to joke that if I ever got mugged, I would happily hand over all my equipment and request that I keep the memory card!
Cameras and equipment can be easily replaced but that shot that you woke up in the crack of dawn to create is a one-off. That moment in time which you captured cannot be replaced nor replicated. You've invested your time, effort and money in that shot. That is why I encourage you to back up your prized shots at the end of each day – even if it's just your favourite selection.
Another related tip – I use about five different memory cards so that not all my shots are stored in one place. The other memory cards are not kept in my camera bag but are kept in my main luggage which would be back in the hotel room. If I travel for long periods in places where internet is a luxury, then I tend to back up my photos onto a DVD and post them back home. However, given the advent of larger and cheaper cloud storage systems, this would be the most efficient method for backing up on the go.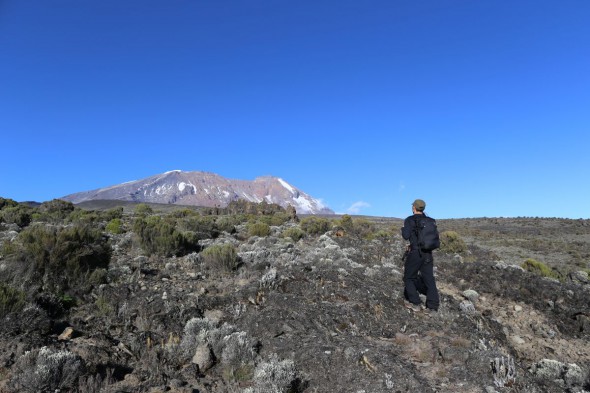 About the Author
Shuo Huang is a freelance travel and landscape photographer whose diverse portfolio spans more than fifty-four countries. Find him at his personal website shuophotography.com.
Related articles