We're exploring what photography means to people and the power it can have to affect people's lives. This is #MoreThanAnImage
Photography creates discussion. Anyone who's ever been anywhere near a photo forum, or a photo news comments section or the pages of this very blog can see for themselves the huge variety of opinion and passion that comes from people who spend their time taking pictures.
At Wex we love talking photography. We talk about everything to do with image-making, from the cameras people buy to the subjects they shoot, and we love every second of it. Scroll through the Blog and you'll find a multitude of photographers sharing what they love best about what they do.
However, we wanted to go further. Photographs are not just pictures – photographs have made history, photographs have changed lives. Photography can be a lifeline, a unique way of communicating with the world, and we wanted to further the conversation to reflect that, so we went in search of those stories. We looked for the photographers whose photographs meant something to them.
These are some of the stories we found.
This is #MoreThanAnImage.
Giles Duley
For documentary photographer Giles Duley, photography means storytelling, activism and identity. Having spent much of his recent career documenting the lives of refugees affected by conflict in the Middle East, Giles relies on the power of photography to present unique stories capable of delivering real change.
We'll be releasing three short films as part of the project. Giles is the subject of our first, which you can watch below.
Jim Mortram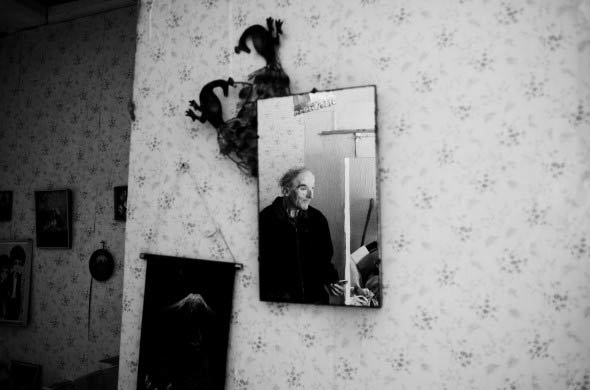 David hears a recording of his late mother. Image by Jim Mortram
For documentary photographer Jim Mortram, photography means a way to connect with his friend David. David is blind, the result of an accident he suffered when he was younger, and he struggles with the demands of living alone. David's situation has become even more difficult since the death of his mother, Eugene.
Throughout 2014, Jim visited David frequently. Through the course of the documentary-photography project he developed a close friendship with David, understanding more about what David has faced since losing both his mother and his sight.
The image above depicts the moment David heard a recording of his late mother's voice for the first time since her death. Jim told us it took a few listens for David to recognise the voice, and when he did, "David's smile, as wondrous as sunrise, lit up his face."
Julian Claxton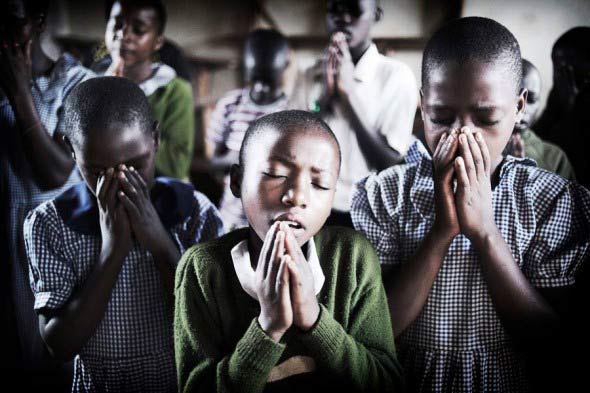 Morning prayer at Eden School. Image by Julian Claxton
For travel photographer Julian Claxton, photography means memories of a life-changing experience. Julian is the man behind a project called "Give a Child a Camera", for which he brought the gift of photography to a school in a village in rural Uganda.
Julian has written extensively about the project for the Wex Blog already (Part 1; Part 2), and when reading through his adventures, what's most striking is the boundless creativity and energy of his students. "The children of rural Africa never cease to amaze me," he says. "Their commitment to learning and their ability to soak up information, producing wonderfully creative images as a result, is a testament to their personalities and resilient nature."
Hannah Laycock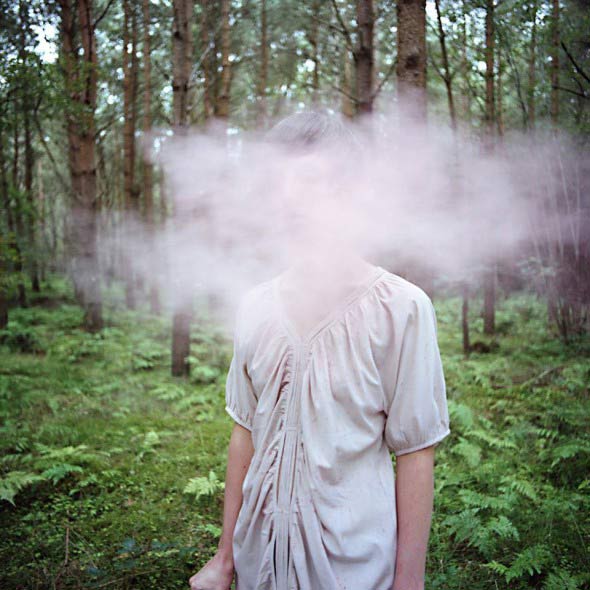 Brain fog. Image by Hannah Laycock
For Hannah Laycock, photography means making the invisible visible. Hannah suffers from multiple sclerosis, and imagery provides a powerful way for her to visually convey the reality of her condition to those who do not understand it.
This image represents the cognitive dysfunction, colloquially known as brain fog, that MS sufferers can experience.
Daniel Regan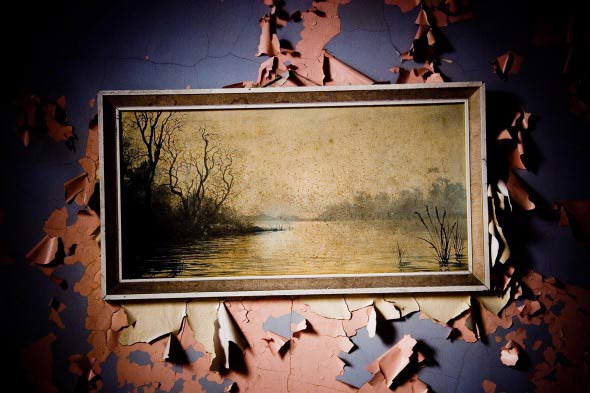 Exploring the things left behind in abandoned Victorian asylums. Image by Daniel Regan
For Daniel Regan, photography means a way to cope. Daniel was hospitalised in 2004, and since then has suffered from mental-health issues. His Abandoned series, from which the above image is taken, provides a means for him to draw parallels with his own situation, and the things he was forced to leave behind in his quest for health and recovery.
You
Finally, it's your turn. What does photography mean to you? Has taking pictures been a lifeline for you the way it has for Giles, Hannah or Daniel? Has it been a way for you to help or understand others, as it has for Jim and Julian? Have you formed connections with other people through photography? Has it changed who you are as a person?
Feel free to comment on the Facebook post above, or below this post, if you have something to contribute about what photography means to you. Whatever your story, we want to hear it.