Teacher George Stainsby remembers a moment when photography allowed him to connect with a student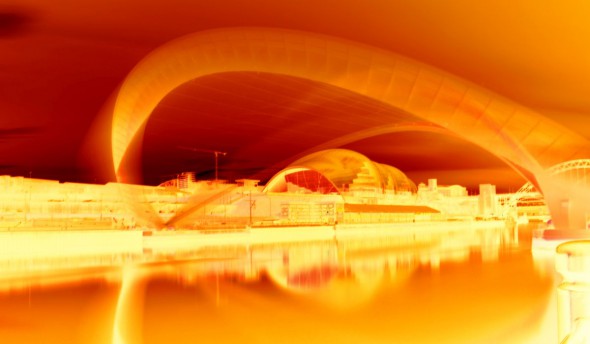 "Right. Don't come back until you've taken hundreds of photographs, don't get in anyone's way, and don't fall in the river. It's cold and wet, so I'm not jumping in after you."
I was a photography teacher for six years, and this was perhaps the best advice I ever imparted to my students. Once you've taught them about composition, apertures, shutter speeds and locking the tripod plate, the last thing a teacher wants to do is stifle the creativity of a bunch of teenagers who are going to redefine what we see every day.
My advice about the river was in reference to the stunning Quayside of Newcastle and Gateshead. This was a photography trip inspired by the work of Graeme Peacock and Joe Cornish, but inevitably the first question we were asked before we left was, "Can we get a sausage roll while we're there?!"
The second question was asked by Ryan, a lad who had been utterly enthused so far by the course. He asked: "Can we take the ten stop filter, please?"
"Yes, we can."
His eyes lit up.
"But don't drop it in the river. The river is cold and the filter is expensive, and you're going in after it if you do."
The third question was, "Will the Millennium Bridge tilt?" We all looked at each other, thinking the same thing. If it did, we could have a stunning shot.
Excitedly checking the tilt times when we got there, we sent the students off with instructions to be interesting, original, and safe. Ryan set up a tripod and a camera. I handed him the filter. This was when I realised that I had forgotten the filter holder.
Given that it was February, we had told all of the students to bring gloves. The Quayside acts as a wind tunnel for the bitter wind, and I had already given my own gloves to a student who had forgotten theirs. The same fate had met my spares. And so, painfully, the only way to keep the filter in place was by exposing a paw to the icy north-east blast. Ryan held it steady, his hand going steadily blue. It was a sacrifice I was willing to make for his GCSE grade.
But it was worth it. Ryan – and the others – bagged grade-A shots. However, that wasn't the best bit. The best thing about the whole experience was Ryan's reaction: so proud of the image he created that he practically floated for weeks. Ed – my colleague in the department and an all-round splendid chap – and I were immensely proud of him, and waxed lyrical to his mum about the photograph. And yet, it was Ryan's pride that was the pin-sharp focus point of the day. Photography gave something to all of us that day. It was more than the image, it was the feeling of helping a student capture moments in their life that couldn't be captured again. Even if it was colder than a polar bear's paws.