Adam Blackman tells us how photography has helped him cope with his disabilities. This is #MoreThanAnImage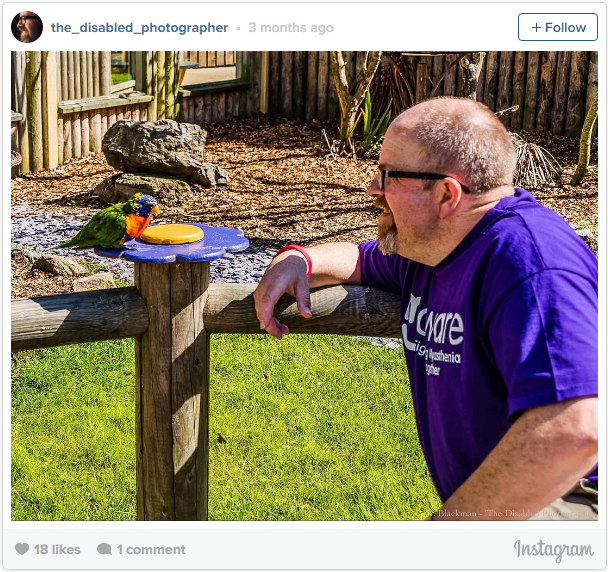 I'm Adam, and I'm also known as 'The Disabled Photographer'. Photography has been a passion of mine since I was a lad – I found it tremendously exciting capturing moments of history, one shot at a time.
These days photography means much more. I have grown, my photography has grown, and my physical abilities have changed. Although I've been disabled since birth, at the time I took up photography I wasn't doing too badly in life. My physical disabilities didn't really bother me so much back then. However, times have changed and so have I, mentally and physically. With age my disabilities are starting to impact on me more, and now I find myself in a situation where without my trusty tripod I very much doubt I would have continued with my photography. And the one thing that keeps me going, helps me get through life, is my photography.
Not only do I have Congenital Myasthenic Syndrome (a severe muscle weakening disease which I was born with) and asthma, but I also have a serious anxiety problem which has burdened me for the past 20+ years. If anything, it is the anxiety problem that I have found most debilitating. You may find this hard to believe, but I am a photographer who struggles to leave the house!
Adam's 'Dancing Red Squirrel' image, which received international attention and competition accolades
I like to photograph everything and anything but I guess this is partly driven by the nature of my disabilities in that I can only pull out my camera when my abilities permit. However if you were to look through my photographs you'd probably find a wealth of wildlife, followed by a good dose of family, then finally a splash of history (castles, old houses, etc.) and transport (cars and aeroplanes).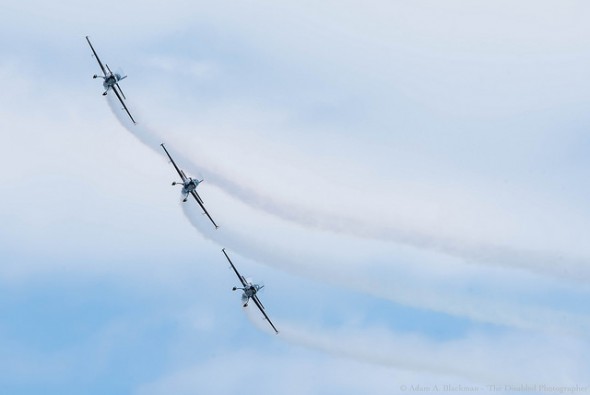 An image of Adam's from Eastbourne Airshow 2016
Regarding photographing family, experience has taught me two valuable lessons and that is why I continue to photograph them as much as possible. I have witnessed the effects of dementia first-hand, and the thought of forgetting my past, my family and friends is rather daunting. I like to think if need be my photographs may one day give me some comfort if ever I do start to forget my past. Our loved ones are not going to be here forever, and so for obvious reasons I like to photograph them why they still are.
Throughout my life I always seemed to have had a camera I could just about afford, but last May, after saving for over a year, I treated myself to a once-in-a-lifetime camera and bought a Nikon D750. I can't begin to tell you how much I have enjoyed using this camera in this time and what it has meant to me.
You can follow Adam on Instagram and Flickr