Camera technology rarely stands still for long, and while 2014 has already seen a handful of new bodies and lenses, you can bet on plenty more to come. Damien Demolder predicts the changes and developments we'll see over the next 12 months.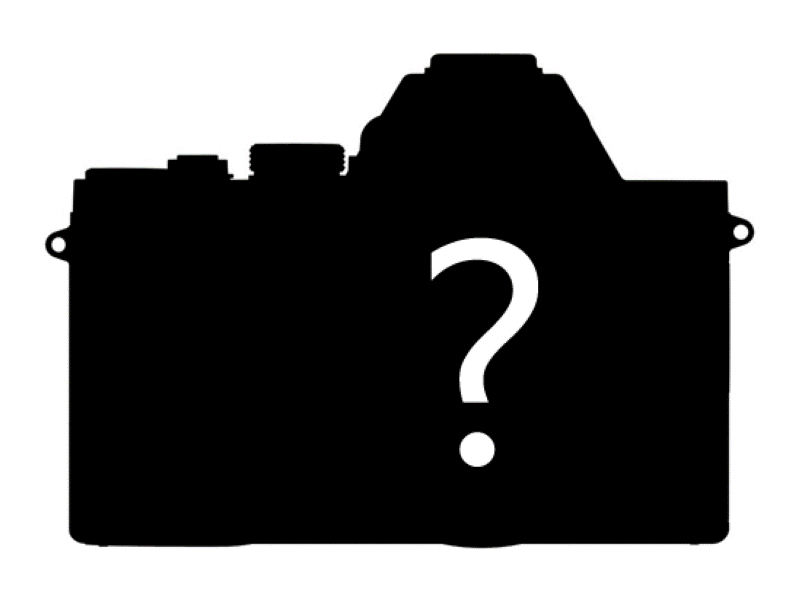 It is actually pretty difficult these days to buy a poor DSLR or compact system camera, as even the lower cost models have reached a standard that delivers good quality images. It hasn't always been that way, as only a couple of years ago we could still experience sensors that produced too-grainy pictures, focusing systems that were way too slow and feature-sets that limited what we could do. Last year saw the establishment of a massive range of highly useable cameras, and I suspect 2014 will be the year those cameras, and the lenses that go with them, will be refined.
You might think there is not much more that could be done to improve DSLRs, but the fact is there will be changes. There are, after all, still areas in which the majority of cameras fall short of their potential. It is, however, the Compact System Camera (CSC) that I see as the most fluid this year, and where we will experience the more dramatic improvements. It stands to reason, as this is still the youngest market, but it is also a market that's more confidently open to innovation and the incorporation of new and exciting technologies.
The refinement of the DSLR
While the pixel race may well have slowed down a little, there are still plenty of us who could still consider upgrading to the new 'standard' pixel-counts. At the upper end of the enthusiast sector we see sensors that feature 18 million pixels and higher, but by the end of the year I expect that lower marker will have shifted somewhat towards 24 million. That may not seem significant when we see the figures, but the jump represents a 33% improvement in detail – in theory, at least.
The drive to refine that detail will almost certainly come in the form of more cameras designed to operate without anti-aliasing filters. The trend is already very much in evidence, with even the entry-level DSLR in Nikon's range, the D3300, set to come to market with a naked sensor. The concept has really caught the imagination of the attentive photographer, and offers a strong selling point for the manufacturer, as well as genuine benefit to the user.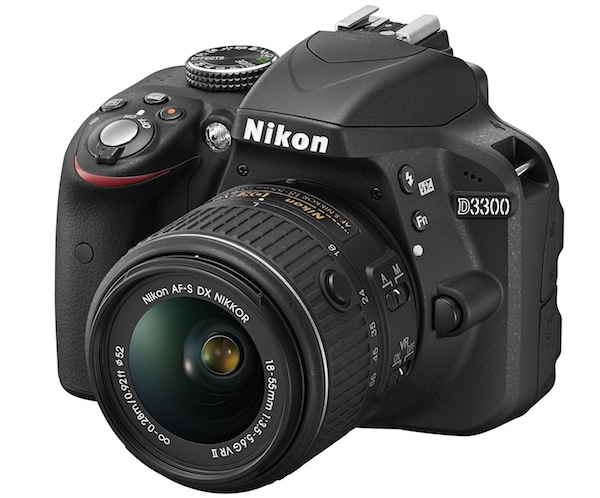 It seems certain that every body that Nikon will launch will be AA-filter free this year, and I suspect that, following on from the filter-free K-3, Pentax will continue the theme in its next enthusiast models too. Sony will also, in its own particular way, and perhaps we'll see Canon moving in this direction instead of offering the software alternative it does at the moment for the Canon EOS 5D III.
We should hope too that 2014 will bring better rear screens for DSLR cameras, and better performance when they are in use. LCD resolution is creeping up, though screen sizes will likely remain the same at 3in. But these crisper views will be wonderful when the DSLR brands improve their implementation of Live View. Let's hope this year that AF speed in Live View will be turbo-charged all round, and that the delays in the shutter firing and in the camera being ready for the next shot will be dramatically reduced. Live View is an area in which DSLRs lag behind the sprightly CSC bodies to an embarrassing extent.
CSCs – this time it's serious
While some photographers may still not be fully aware of what a CSC is, this sector grew nicely last year, and I expect that growth to accelerate in 2014. More and more DSLR users are seeing the benefits of having a small system when on the go, and more and more CSC manufacturers are producing the sort of bodies that DSLR users are happy to be seen with.
While there will be lots of lower end compact system bodies launched this year, I suspect it will be the higher-end models that get the attention. Sony and Olympus have already set the pace with the Olympus OM-D E-M1 and Sony Alpha 7 and 7R – expensive, but highly desirable, portable cameras – and we should expect Fuji and Panasonic to follow suit. The Fuji X-Pro1, as the first of its X series CSCs, is now very much ready for its next incarnation as lower end models begin to offer more exciting features. Panasonic, too, has made great strides in its sensor technology — particularly in the Lumix GX7 — that the top end of GH series would be glad of.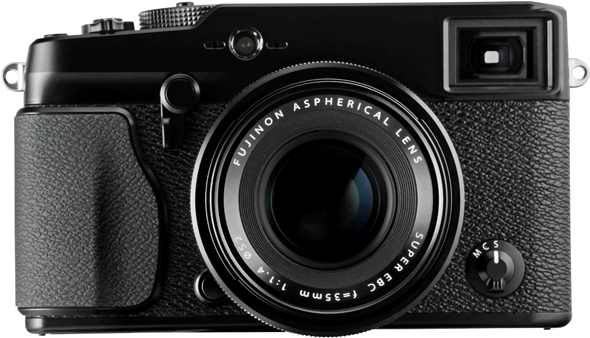 Samsung's new NX30 demonstrates a move towards higher resolution electronic viewfinders, with a tilting finder that houses 2.36 million dots. The Panasonic GX7 is still ahead, with 2.7 million while the Olympus OM-D E-M1 and the Sony Alpha 7R also have 2.3 million. The quality, and perceived quality, of electronic viewfinders has been a major factor in putting off DSLR users from buying Compact System Cameras, but now that objection is fading away.
Sony's Alpha 7 and 7R cameras may not be the only full frame Compact System Cameras on the market by the end of the year. Although Samsung has just renewed its top end APS-C NX range with the NX30, the company has hinted in the past at its professional, large-sensor ambitions. The attention grabbed by Sony's latest creations might just spur the Korean company on. We'll have to wait and see.
2014: The Year of the Lens
Real technological progress in optics tends to be slow, but we are beginning to see a new breed of premium lenses with new coatings, super wide apertures and claims of high performance. Last year's star was the Sigma 18-35mm f/1.8 DC HSM zoom, designed for APS-C sized sensors, while Nikon reintroduced the highly desirable AF-S Nikkor 58mm f/1.4G.
That trend, for luscious top-quality optics will continue once more this year. Most brands currently have enough lower end models to cover every budget and focal length requirement, and now it's time to concentrate on prestige and glamour. Sigma is already getting that trend under way, with its new reformulated Sigma 50mm f/1.4 DG HSM Art lens, and Pentax has refreshed its Limited line-up with HD coatings. I'm certain we'll see more to pacify those with high-resolution wallets looking for high-resolution lenses for their high-resolution cameras.
I predict a significant shift towards top quality lenses in the CSC field. Panasonic and Fuji have both kicked off the year with the announcements of new super-fast portrait optics that replicate the angle of view and depth of field of the legendary 85mm f/1.2 lens. With metal barrels, fine build quality and even manual aperture rings, the Panasonic Leica DG Nocticron 42.5mm ASPH and Fuji XF 56mm f/1.2 R both join lens line-ups that will strive for approval from DSLR users looking at the top-end capable bodies in the Lumix G and Fuji X families.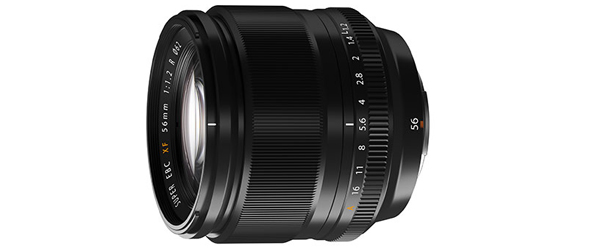 In an arena in which Sony has already promised FE 35mm F2.8 ZA Carl Zeiss Sonnar T*, FE 55mm F1.8 ZA Carl Zeiss Sonnar T* and FE 24-70mm F4 ZA OSS Carl Zeiss Vario Tessar T* deluxe optics for the Alpha 7 and 7R, other brands will have some catching up to do. And I fully expect them to do so. Samsung's new 16-50mm f/2-2.8 S ED OIS lens is surely only the first in a new line of premium 'S' class lenses – and there will be more to come. Fast and expensive optics will be a major feature of compact systems this year.
Keyword: connectivity
Whether it's something we want or not, we will see many more cameras introduced this year that feature an ability to connect, without the use of cables, to other devices. I suspect that most people are not connecting their phones and tablets to their cameras, and those who have tried it do not do so very often, but manufacturers will drive on making connection faster, more convenient and useful.
At the moment connecting can be complicated and slow, even with Near Field Communication (NFC) to help, and while image transfer tends to be speedy, firing a shutter from a phone or tablet still involves an element of lag. This year these things will improve, and manufacturers will release apps that allow a wider range of controls in remote shooting modes, instead of limiting a highly functional camera to auto modes with few menu options.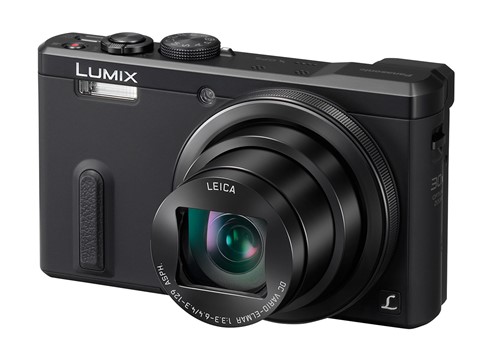 Wi-Fi will become a common feature and will spread more thoroughly in the DSLR market, and more completely among CSCs. In fact, wireless connectivity is very useful, but not all of us have the means to make the most of it (and not all cameras that feature it do the concept justice at the moment). It isn't always easy to connect to a TV to play images from the camera on the big screen, but it is something many of us would like to be able to do – if we all had internet-connected TVs like they do in the adverts, of course.
Samsung's marriage of the Android operating system and an interchangeable lens camera may not have been perfect first time, but don't expect the idea to go away. With more physical 'camera' buttons handling will improve dramatically, and with time more people will see that the post-capture editing and uploading options are extremely enticing. I expect we'll see more of this in 2014, though perhaps the idea still won't capture the wide-spread admiration it deserves.
Finally! Large sensor compacts
There has been dramatic movement away from the low-end and mid-range compact camera, as more and more people rely on the good-enough cameras that they have on their phones. That's bad news for camera firms, but the upshot has been a pleasing shift towards the production of compact cameras that do things phone-cameras can't. Long optical zooms is an obvious example, and we will see more and more mid-range cameras featuring zoom lenses with 20x, 30x and 40x reach this year – the new Panasonic TZ60 comes directly to mind with its 24-720mm zoom.
A more exciting way of separating the cameraphone and the camera, to my mind at least, is to use a larger sensor in the camera. So far we have compacts from Sony, Ricoh, Nikon, Leica, Canon and Sigma that use APS-C and full frame sensors, and this year I'd expect that trend to continue, if not accelerate. Having a large sensor in your compact camera, and the usual Raw capture mode that comes with it, gives photographers highly portable access to DSLR-style image quality in a much smaller body. Most of those brands mentioned have only one camera to show in this category, but they could all do with creating a range – and perhaps 2014 is the year that they will.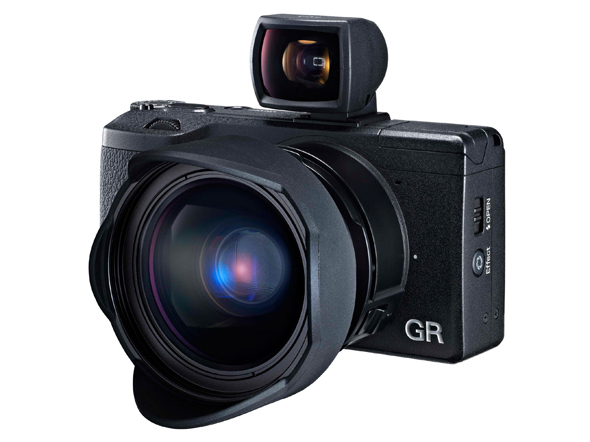 This promises to be an exciting year for the camera buyer. Already we have a massive range of excellent equipment to choose from, but over the course of the coming twelve months things will improve yet again. Of course, the arrival of new kit doesn't make our existing equipment suddenly less good, but it's always interesting and stimulating to imagine what a new function, a new handling idea or an upgraded feature might do to help us on our journey towards photographic perfection. Happy New Year.
About the Author
Damien Demolder is a independent photographic consultant and former editor of Amateur Photographer magazine. Damien also runs a number of photographic events and courses for photographers of all abilities. For more information visit his website.
Related articles