We were given an early opportunity to try out the new Panasonic Lumix DMC-GX8, the world's first ever Micro Four Thirds camera with a 20.3 MP sensor. Check out our video and scroll down for our hands-on review and small picture gallery.
Panasonic Lumix DMC-GX8: video
Panasonic Lumix DMC-GX8: Hands-on review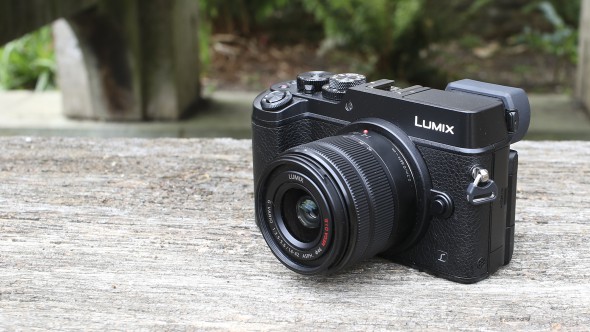 Fast, versatile and a pleasure to use, the Panasonic GX7 was a very impressive 'take-anywhere' camera. We were therefore extremely pleased to hear that Panasonic has announced its successor: the Panasonic Lumix DMC-GX8. This new model keeps all of the features that photographers enjoyed about the previous GX camera while bringing new things to do the table in the form of a new sensor, updated features and improved processing power.
Panasonic is coming out fighting with this one, detailing all the ways in which it claims the GX8 performs better than its rivals in the crowded CSC market. We're promised better image quality than the mighty Fujifilm XT-1, at least according to Panasonic tests that have been run up to ISO 25,600. We're also informed that the Dual IS will outperform Olympus' 5-axis image stabilisation, and having had a look at the samples we can say there is a noticeable difference, especially at the telephoto end.
We'll have to live with the camera for a while longer before we can assess the strength of these claims, but the initial signs look very promising indeed. The GX8 is the first Micro Four Thirds camera to carry a 20.3MP sensor, and it comes packing a new "Version 9" of Panasonic's trusty Venus engine, which helps to deliver faster performance and improved image quality.
Although we haven't had much time with this camera, the pictures that it can produce look excellent, and the noise handling performance seems to be especially impressive. The GX8 also offers in-camera Raw processing, meaning you can give your images a quick spruce up, convert them and then send them to your device to share or backup online via the Wi-Fi or NFC connections.
The ISO sensitivity range has been expanded over that of the GX7 – whereas that camera had a range of ISO 200-12,800, expandable to 125, the GX8 has a more impressive 200-25,600, expandable down to 100.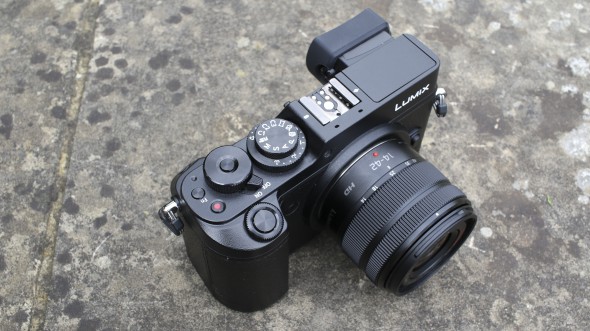 Using Panasonic's Depth-from-defocus contrast AF technology, the GX8's 49 AF points are able to achieve focus in as little as 0.07sec. With low-light AF and focus tracking it should be able to cope well with fast action, and its 8fps shooting speed means that subjects won't leave users behind. It also features the Starlight AF we saw on the G7, which uses a grid system of smaller areas in order to hone in on small objects like distant stars (hence the name).
With a free-angle 1040k-dot LCD and a large, tiltable OLED Live viewfinder, both of which are new, the GX8 has no shortage of handling and viewing options, another bonus for action shooters and keen filmmakers. Panasonic has also made the camera's magnesium alloy construction splash and dust proof, and thrown in a 360-degree panorama mode that travel photographers will no doubt appreciate. With full dial controls and a comfortable grip, the GX8 is just as enjoyable to handle and use as the GX7, even though it is noticeably heftier.
4K Features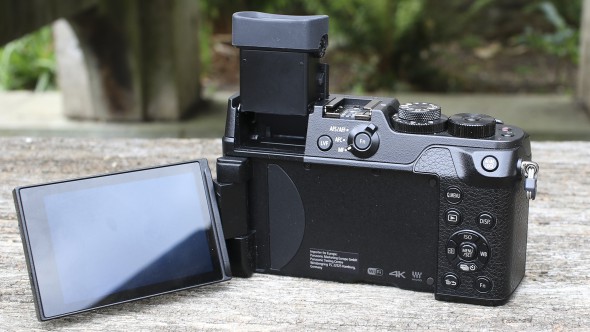 Panasonic's commitment to 4K is in no doubt as the GX8 is yet another Lumix model to come equipped with it. Shooting 4K (3840 x 2160) video at 30p, the GX8 contains a 2.5mm mic socket for making sure that all-important audio is as good as you can possibly get it.
4K Photo modes that we've seen on previous Panasonic cameras such as the G7 and GH4, feature in the new camera too. These allow you to extract 8MP stills from 4K footage, with 4K Burst (captures at a rate of up to 30fps), 4K Burst S/S (shoots continuously between start/stop presses of the shutter button) and 4K Pre-burst (captures 60 still frames from the seconds before and after pressing the shutter).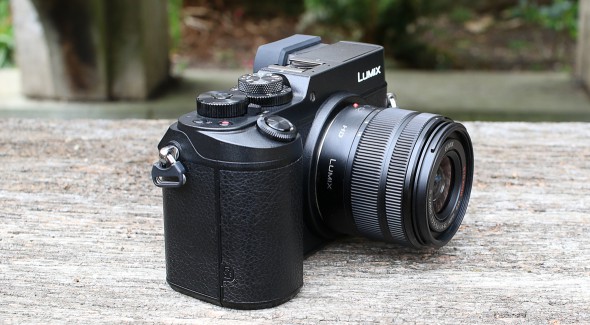 Conclusion
The GX8 enters an extremely competitive and crowded market of premium CSCs, so many of which are both excellent and popular. But with that said, we think that Panasonic could be be on to a good thing here.
The GX8 is a comprehensively specified camera, with no obvious features missing and several new additions to the mix such as the higher resolution sensor and more powerful processor. With 4K video it's a tempting proposition for photographers even remotely interested in video, while the 4K photo modes and the fearsomely quick AF make it a terrific choice for shooting fast, fleeting action.
The Panasonic Lumix DMC-GX8 will be available in black or black/silver, priced £1069 body-only. It's also available as a kit with a 12-35mm lens for £1799, or with a 14-140mm lens for £1399, or with a 14-140mm lens for £1399.
Panasonic Lumix DMC-GX8: Gallery
Below we have some sample images captured with the Panasonic GX8 and 14-42mm f/3.5-5.6 II kit lens. Please note, the firmware on our unit at the time of writing may not be the final firmware available when the camera is released on general sale.
Related articles