It's tranquil, it's beautiful and it's what you make of it. Jon Stapley salutes the social network that has galvanised photography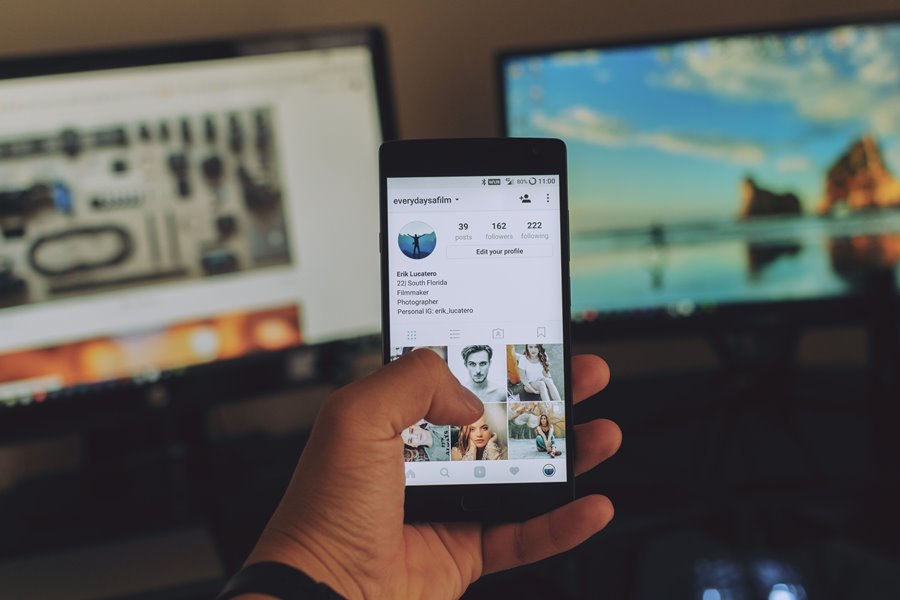 Photograph by Erik Lucatero.
The internet does not want for people complaining...
I'd like to use this space to talk about something I love and that, I think, everybody else should love as well. Today, I'd like to salute the simple brilliance of Instagram. As some social networks inexorably descend into a hell of their own making, buried beneath an avalanche of abuse and fake accounts — Instagram simply continues; a pool of serenity in the midst of an internet that seems increasingly overstuffed.
Browsing your Instagram feed feels like a break — no longer is there anything screaming for your attention at the side of the screen. It's just you and a curated selection of images you want to see.
It's like a deep, long breath.
This is partly down to the wonderful simplicity of the app. You boot it up, and you scroll through photos that take up a luxuriously large portion of your screen, double-tapping when you feel magnanimous enough to give someone a 'like'. The team behind Instagram have shown a decent feel for updating it too (with a few exceptions), generally making additions that improve the experience. An interesting one has dropped recently, the ability to follow hashtags. I'm looking forward to trying it out.
Instagram has owned the new frontier of photography far better than many of the industry's major players. While camera companies fumble around, attaching 'selfie-modes' to expensive consumer cameras, Instagram has given a home to a generation taking more photographs than any other. People use Facebook and Twitter for various reasons – Instagram's simplicity means that people are there because they like beautiful images, and there's little room for much else.
People and organisations that can meet that demand will find themselves flying. National Geographic has more followers on Instagram than it does on Facebook and Twitter combined. All types of photography are represented on Instagram, and it's easy to find yourself tumbling down the delightful rabbit hole of exploring particular photographic niches. Like minimalist architecture? Off you go. Avid photographer of Liverpool? You can easily browse images taken at your favourite location. Want to see what's coming up at your favourite photo gallery? Boom.
Wonderful communities have sprung up within these niches as well, and by simply using a few tags, you can get your images in front of the eyes of photographers who share your interests and your particular photographic preoccupations. These communities have grown sufficiently that people meet up in real life, but whether that's your cup of tea or not, you'll still find a diverse community of people who are there simply because they love great images. You can be a vocal participant in these communities or (if you're anything like me) quietly admire the imagery. It's completely up to you.
Is Instagram perfect? Of course not. It's spammy for one — I suspect lots of users don't report the spam accounts that follow them, simply because they like seeing the increase in followers. Its makers regrettably followed the wearingly predictable social media trajectory of replacing a chronological feed with an algorithmically generated one that nobody wanted or asked for. There are also the follow-unfollow games certain people play to try to inflate their follower count — tedious beyond words. I wish I could make the algorithm understand (or care) that I would always, always, always rather see an image than a video. I know I promised no complaining — but, at heart, we all like to complain about the things we love.
And that's just it. Instagram has provided a home for photographers that sits elegantly between a less accessible Flickr and the relentless nature of Facebook and Twitter. It's a space where imagery is everything, and the right image can be seen by millions of people across the world. What photographer could say no to that?
About the Author
Jon Stapley is a professional journalist with a wealth of experience on a number of photography titles including Amateur Photographer, Digital Camera World and What Digital Camera. See more of his writing at jonstapley.tumblr.com
Related articles