Treated to an exclusive tour around Sony Technology Thailand where the new G Master Lens range is being produced, Jon Devo talks new glass and Sony strategy.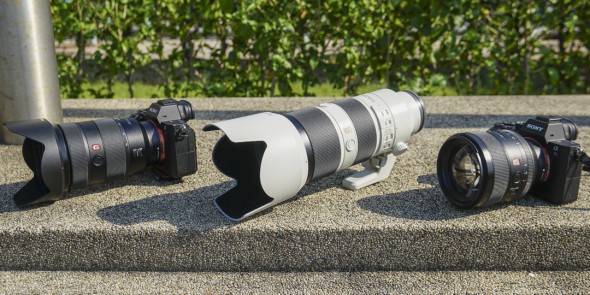 After an astonishing 2015 in which Sony was crowned Camera Manufacturer of the Year at the Pixel Trade Awards, the company is continuing its relentless challenge for supremacy in the digital imaging world with the creation of its new G Master Lens range and the new Sony Alpha A6300.
We were invited to Thailand to look at one of Sony's factories where the company are redefining the lens production process to assemble the G Master lenses. The new range delivers three core pieces of glass that were missing from the E Mount ecosystem – a 24-70mm f2.8, 70-200mm f2.8 and an 85mm f1.4, obliterating the go-to argument for E Mount deniers that the system "doesn't have the glass".
But another reason the G Master Lens range is something to be excited about is because of the quality the models deliver. Sony has designed the new lenses to deliver ultimate resolution and beautiful bokeh, and although I only had a few days with them I can confirm that these lenses absolutely deliver on these promises. Sony showed us a series of technical tests and real-world images comparing the new range to each lens' competitor and the gap in performance was blatant. While most other lenses are designed to resolve 10, 20 & sometimes 30 line pairs per millimetre, the G Master lenses resolve 50; only Zeiss comes close to such a high bar, with its top quality glass resolving 40 line pairs.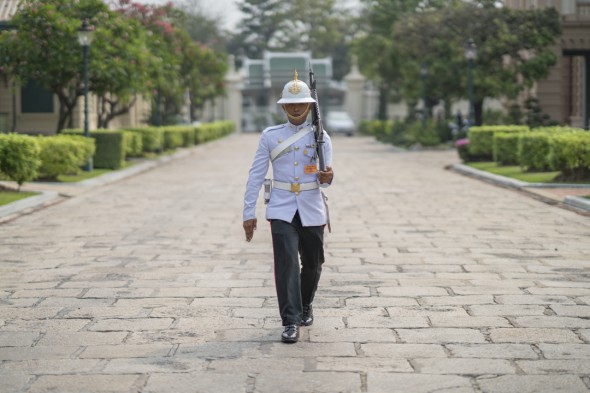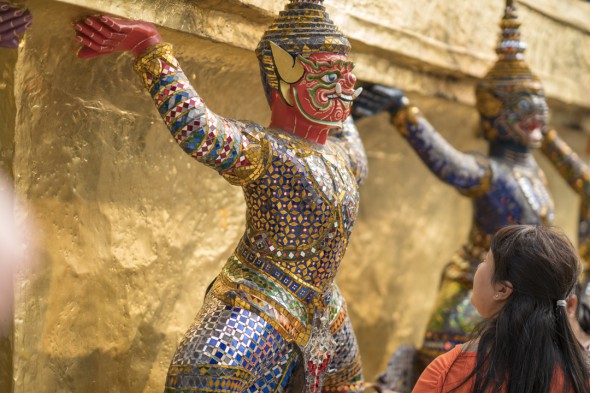 Sony G Master 85mm f1.4
We were told during our factory visit that these lenses were also created to be future proof, so they are compatible with 8K cameras and hopefully whatever comes after that. This is great for people who are considering investing in the system, Sony is looking at the bigger picture and planning for the long term. As for beautiful bokeh, each G Master lens has been designed from scratch and feature a range of technological firsts and exclusives. One of the key components is an XA (extreme aspherical) element that sits within each lens' configuration. Sony's imaging division believes that creation of this breakthrough element gives the G Master lenses a significant edge over the competition.
[1-1] Typical lens element surface, [1-2] Artefacts affecting smoothness of Bokeh effect. [2-1] XA Element lens surface, [2-2] Smooth Bokeh effect achieved by XA element
Created using a new technique that's said to be extremely difficult, the XA element has a surface area so smooth that it's precise down to 0.01 microns (1/1000th of a mm). What does that mean in practical terms? It means that the bokeh is buttery smooth, eliminating jagged edges and creating some of the most attractive and soft background blur I've ever seen. The separation between the background elements and the in-focus subject is perhaps even more pronounced because of the incredible level of edge-to-edge detail that each lens delivers, thanks to the XA element and a combination of quality ED glass and nano AR coating. It also means that these lenses will get the most out of cameras recording 4K video and high resolution cameras like the A7R, A7 II and A7R II.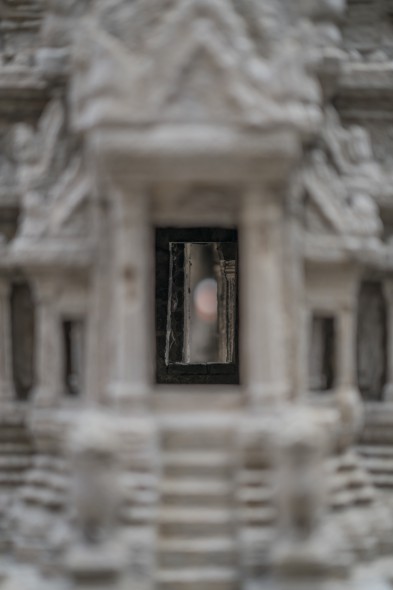 Sony G Master 85mm f1.4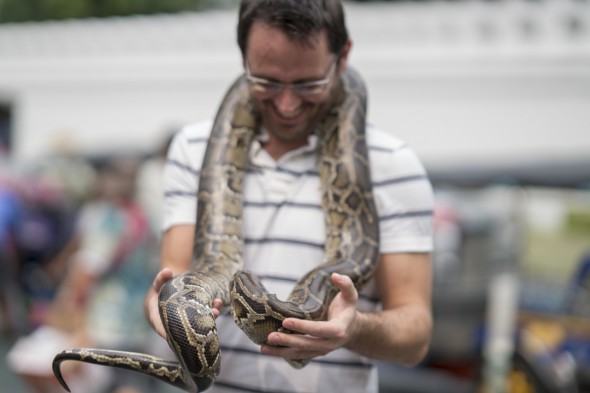 Sony G Master 85mm f1.4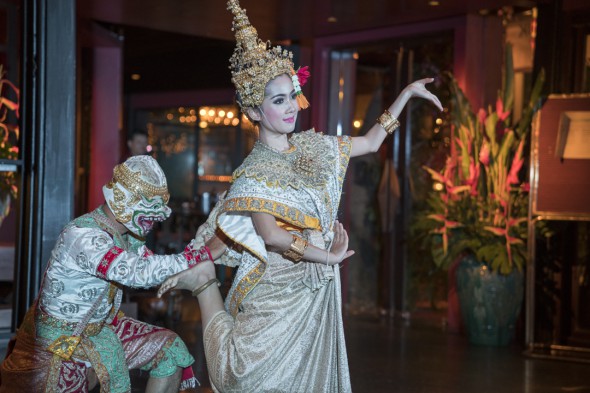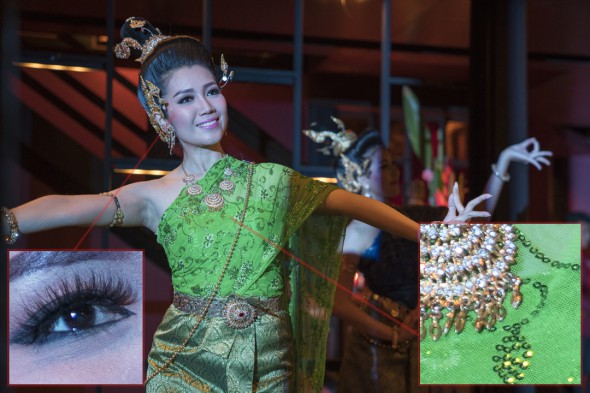 Sony G Master 24-70 f/2.8, ISO 1000, 1/60th of a second
I found focusing with the lenses very consistent and fast, particularly with the 24-70 and 70-200, I tried them out during the day and briefly at night, paired with the A7R II and A7S II. The 85 f1.4 is a chunky piece of glass, but it still focuses well and is surprisingly snappy considering. I just didn't think it was quite as consistent as the other two. But as someone who has used and owned the Canon EF 85mm f/1.2 and the Zeiss Otus 85mm f/1.4 that the Sony G Master 85 will likely be compared against, Sony's G Master lens is noticeably the fastest and sharpest of the bunch.
During my trip to Thailand, I was also honoured to be hosted by Sony Europe VP Yousuke Aoki, who introduced me to bosses at STT and took us on the tour of the factory. Aoki assured the visiting party of UK specialist photo retailers that Sony is committed to producing better cameras and won't rest on its success. Speaking to me about what this means for photographers and filmmakers, Aoki said: "We have a spirit of challenge, so we're always working on developing new cameras and lenses, as well as better processors, new sensors and our software algorithms. We want to break through existing challenges to give people unique products and the latest technology, continuously."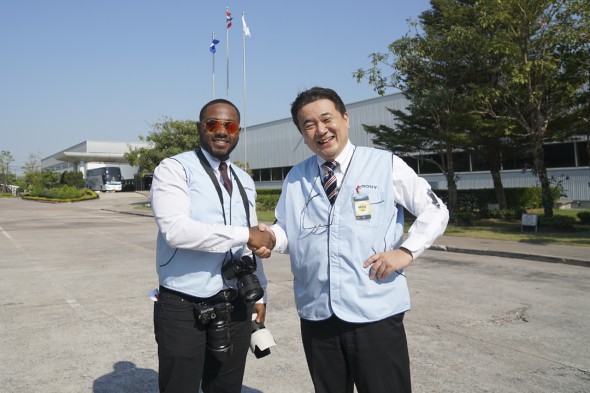 Sony Europe VP Yousuke Aoki
Visiting Sony's factory I learned a couple of important things: Sony Technology Thailand are incredibly passionate about producing quality products and as a business, they are extremely proud to be assembling strategically key pieces of kit like the G Master lenses. They go to extreme efforts to ensure that each piece of kit that they produce is in top shape, assembling the lenses in a double clean environment that looks like a NASA lab, as well as inspecting each and every single piece throughout the assembly process by hand, eye and with high-precision analytical machines. I'm not sure why, but I had no idea there would be so much human involvement in producing camera technology in the digital age, so it was impressive to see that it wasn't all left entirely to machines.
In case you couldn't tell, I'm excited about the G Master Lens range and can't wait to have full-working samples to give them a proper assessment. But what can be said for certain is that it's an incredible time to be a photographer and a filmmaker, especially if you're a Sony E-mount camera owner.
Related articles