Our intrepid explorer Shuo Huang reveals his favourite photographic locations from his trip to Cuba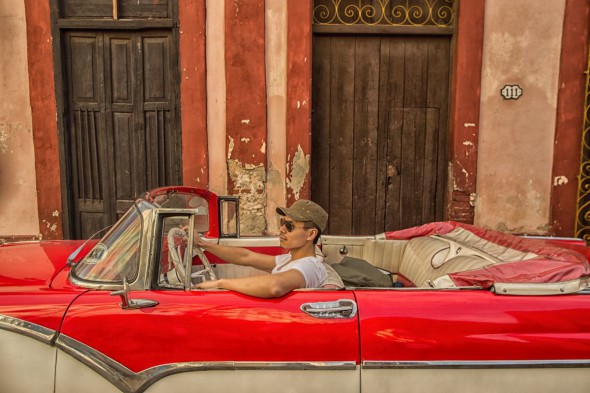 All images by Shuo Huang
I must admit, Cuba was quite low down in my top ten places to see before I die. However, as soon as I saw US and Cuban diplomats shaking hands on the news and reports of relaxing trade restrictions, Cuba was suddenly propelled to the top of the table!
In retrospect it was a bit of a knee-jerk reaction but I immediately booked my flights to Havana. I wanted to see the "real" Havana before the infiltration of Starbucks and McDonalds. Of course I was naïve to think that this was a trailblazing idea. This was apparent before I even got on the plane. Trying to find vacant hotel rooms was like trying to buy a Big Mac in Cuba (for now)! The whole country was fully booked, and I was told by some travel consultants that they were not taking any bookings for Cuba for at least three months. Luckily I managed to find decent accommodation due to a cancellation.
I allowed myself 8 days to visit the most photogenic places in Cuba. Through research I had whittled it down to 3 locations: Havana, Viñales and Trinidad.
Havana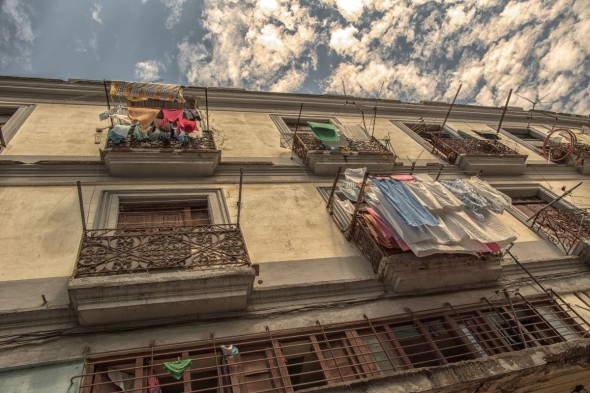 My first impression of Havana was that more people seemed to be living in poverty than I had imagined, particularly in Centro Habana. However, I never felt threatened and I certainly didn't feel that it was a dangerous place to brandish a valuable DSLR.
Photographing Havana was out of my comfort zone. I was used to shooting iconic landscapes and buildings, but the whole of Havana was iconic. There wasn't that one standout thing to capture.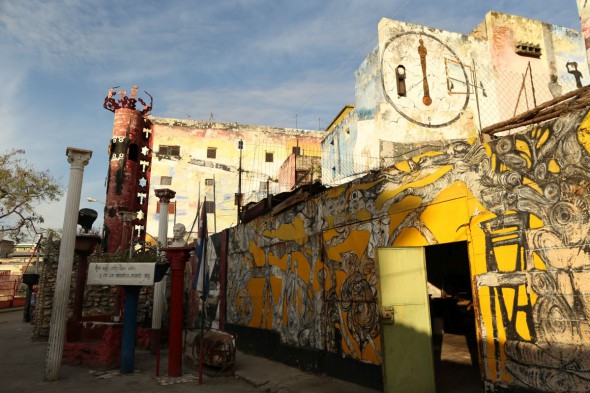 This makes photographing Havana a challenge, as to capture quintessential Havana, you really have to go out and wander aimlessly. There is an element of luck involved. The tourists seem to congregate around La Habana Vieja (Old Havana), which is the historic colonial heart of Havana and was declared a UNESCO world heritage site in 1982.
However, when I went there I found it was not the photographer's playground I was hoping for. For me it appeared too new and restored too perfectly. I followed Lonely Planet's Old Havana walking route and ironically my experience was more akin to Disneyland than historic colonial – full of performers pretending to be statues and swarms of tourists around every corner. The only thing that was missing was Mickey Mouse!
Instead, my playground was in Centro Habana along with the stretch of Malecón, which in my opinion was not only photogenic but charming. The dilapidated colonial buildings were mainly residential, with hidden paladars (Cuban restaurants) behind the decaying facades.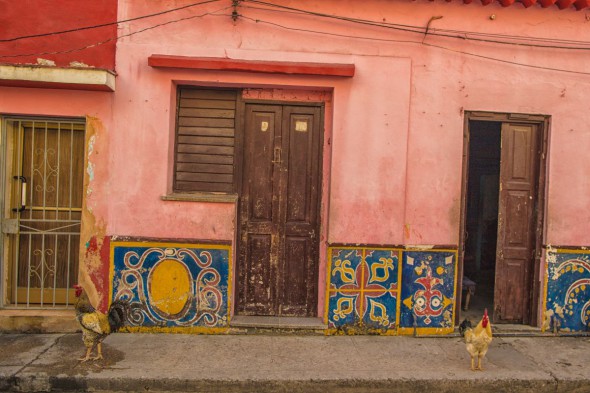 However, herein lies the issue. Travellers like myself come to Cuba to be stuck in a time warp. That's the main draw. And although the timeworn buildings are picturesque, they pose a daily threat to the residents with reports of balconies collapsing and debris falling on pedestrians. Cuba needs to change, but it will be difficult for the country to effect this change while maintaining its unique charm. Centro Habana is where Havana comes to life, and this is where it is at its most authentic. Yes, it is dirty in places but it is also full with locals going about their daily lives, from children playing football on the streets to families butchering a goat right outside their front door. Just walk around with your nifty fifty and you will find something of interest around each corner, and if you want to explore in style, hire a 1950s convertible and a driver!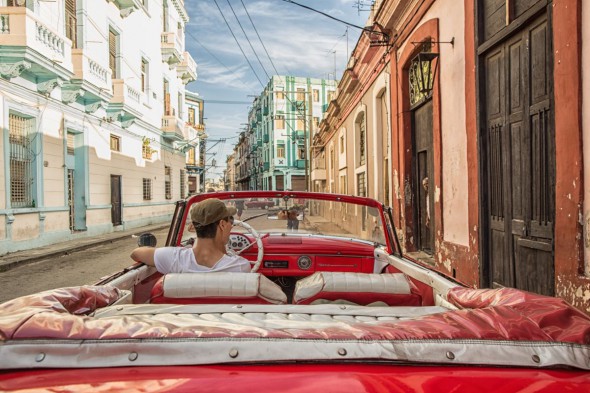 Valle de Viñales
As a landscape photographer, I wanted to escape the urban hustle and bustle of Havana. Viñales was the perfect location to spend some time in a rural and sleepy agricultural town surrounded by tobacco fields.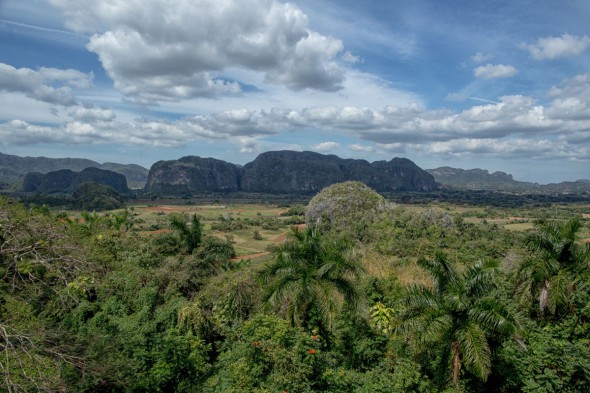 The luscious green landscape embellished by limestone cliffs around Viñales was magnificently refreshing, especially having come directly from Havana. Viñales can be done as a day trip from Havana but I recommend staying for a night or two in order to catch golden hour and the morning light hitting the limestone karst formations as they stand over the tobacco fields. I was also told that morning fog sometimes rolls in and swirls around these limestone giants, which would make for a surreal capture.
The added benefit of basing yourself in Viñales is you can do most of your exploration before the busloads of day-trippers arrive at around 11am.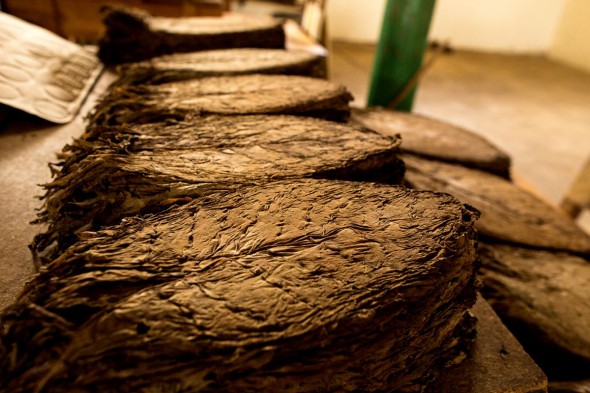 Apart from the stunning landscapes, I recommend hiring a guide who can walk you through the fascinating process of cigar manufacturing, right from harvesting the tobacco leaf to the rolling of a Cuban cigar. You'll get the chance to photograph actual functioning tobacco leaf factories as well as working tobacco leaf farms. Following a guided tour, it's best to explore the countryside by horseback or push bike.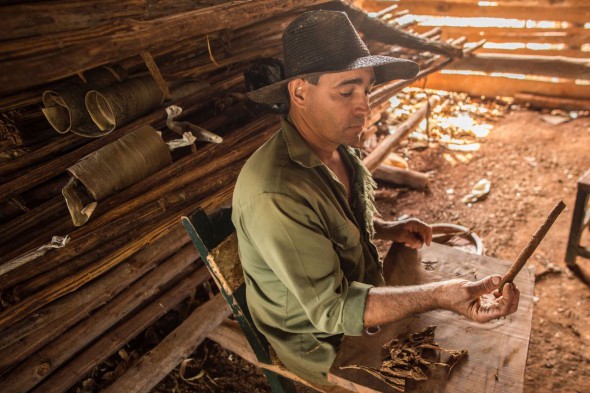 Trinidad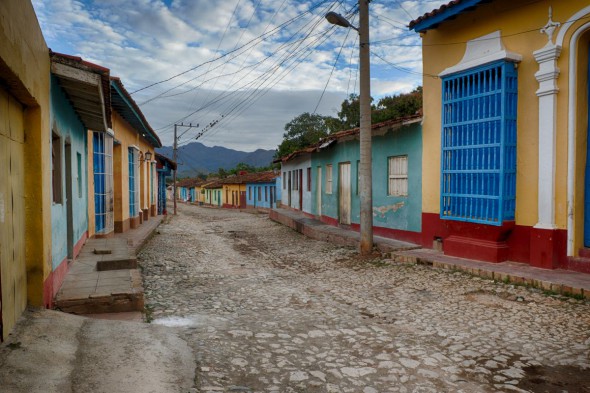 Trinidad is Cuba's gem. There's something romantic about walking the cobbled streets and seeing the first sun rays warming up the perfectly preserved colonial style buildings. Trinidad does attract hordes of tourists from mid-morning onwards so it's best to stay a couple of nights in order to have the town all to yourself at sunrise.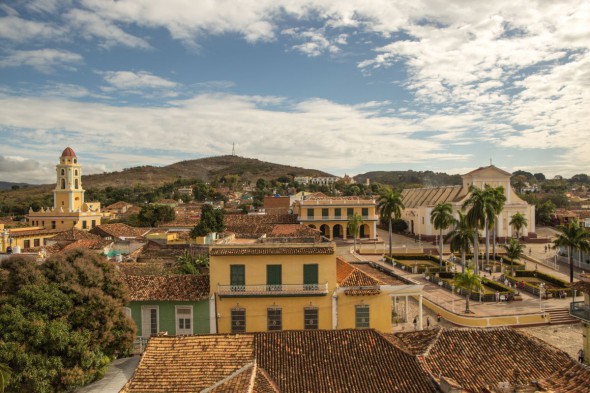 In Trinidad, I learnt that the difference between a good photograph and a great photograph can be a mere couple of minutes. During the first morning in Trinidad it was overcast, so I decided to do a bit of reconnaissance in the Plaza Mayor, the main square in Trinidad. I had chosen my location hoping that the next day when I return, I would catch a good sunrise.
The next morning I woke up to scattered clouds – my favourite conditions, as clouds always add some drama and light diffraction to the early morning sun. So I sauntered through the square to set up my tripod. In mid-step, I hear a cry to get out the way! It was another photographer standing exactly where I had scouted the previous morning. I realised it must have been a popular viewpoint. "This is a good shot here," he boasted. He took his shot and left.
Although he was in the exact position from where I was going to frame my shot, the scene was not the one I had planned. I wanted to wait until the morning sun had glanced over the buildings to the east and brushed the top of the church with its golden glow. This only took a matter of five minutes, but it made the difference between a "good shot" and a great one.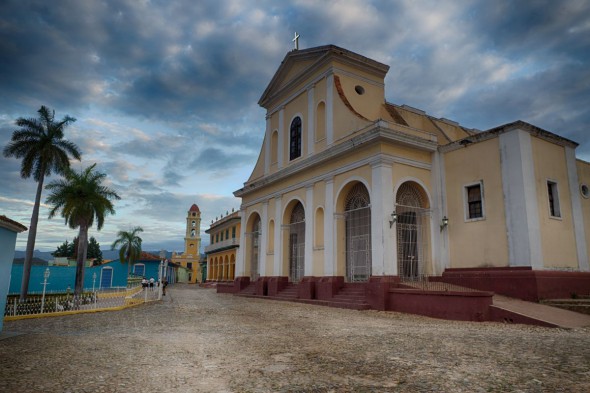 The first shot – good but not great. Wait five minutes, however…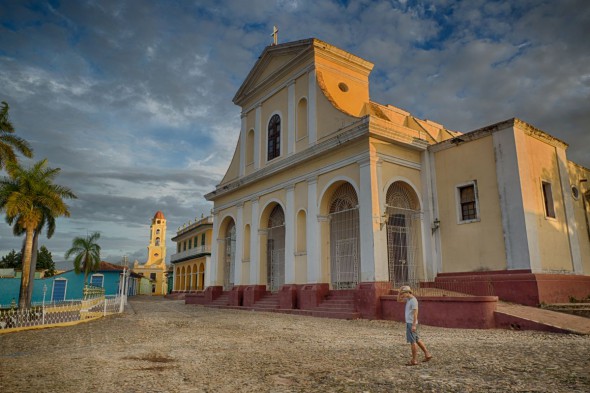 … and see the difference. Image depicts the Church of the Holy Trinity (Iglesia Parroquial de la Santísima Trinidad)
Walking around Trinidad in the morning or during the golden hour just before sunset sets the scene for magical captures. Not only do you avoid the hordes of day-trippers but you also see the colourful buildings bathed in warm and soft sunlight. At this time, you will be certain to pass something interesting like a donkey cart, a timeworn tractor or a 1950s Plymouth struggling to perform a 3-point turn.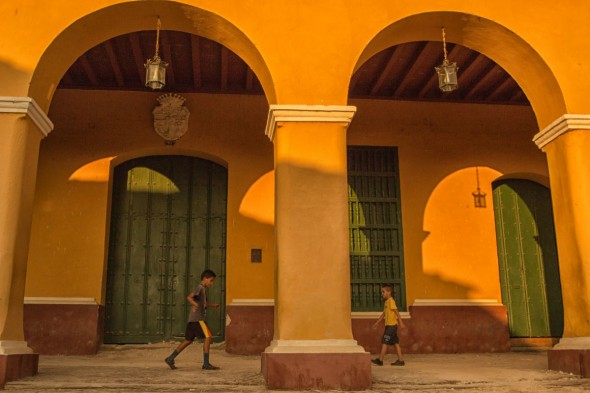 About the Author
Shuo Huang is a freelance travel and landscape photographer whose diverse portfolio spans more than fifty-four countries. Find him at his personal website shuophotography.com.
Related articles