From standard definition mini DV tape, to the DSLR revolution and now the 4K future: handheld video recording has come a long way over the last 15 years. We look back at the key camcorders that marked the evolution of the technology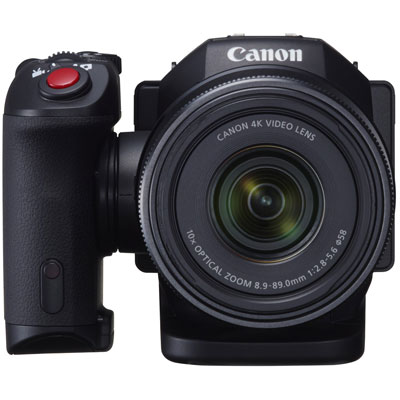 The Canon XC-10 represents the latest part of a long journey…
We start back at the turn of the century. A simpler, tape-based time when SD was, well, standard…
The innovators of the early Noughties: Sony PD150, Panasonic DVX-100 and Canon XL1
Shoulder-mounted cameras are weighty units and look daunting to anybody new to shooting video, and at the turn of the century there was an appetite for something that was more simple and lightweight but retained the professional broadcast formats of expensive, larger camcorders.
Sony's revolutionary PD150 camcorder took the broadcast-quality standard definition DVCAM format and shrank it into a producer-friendly handheld body. Very quickly the PD150 became ubiquitous in television production as the go-to handheld camcorder when larger shoulder-mount models were deemed too bulky and complicated.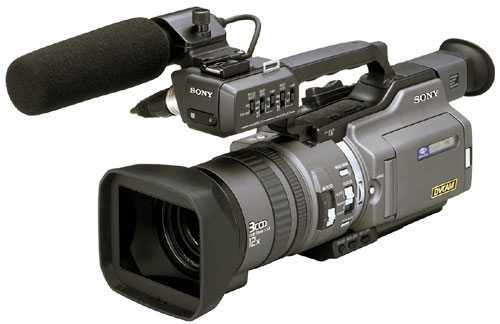 Sony's PD150
The PD150 informed Sony's handheld pro camcorder design for years to come, with each incarnation using roughly the same layout and almost exactly the same menu system.
Panasonic's effort in the handheld pro camcorder world was also impressive and innovative: Their DVX-100 camcorder had the ability to shoot "Progressive" 24 frames per second, matching the motion of 24fps filmmaking. This "cinematic" quality made the camera extremely popular with those making short films.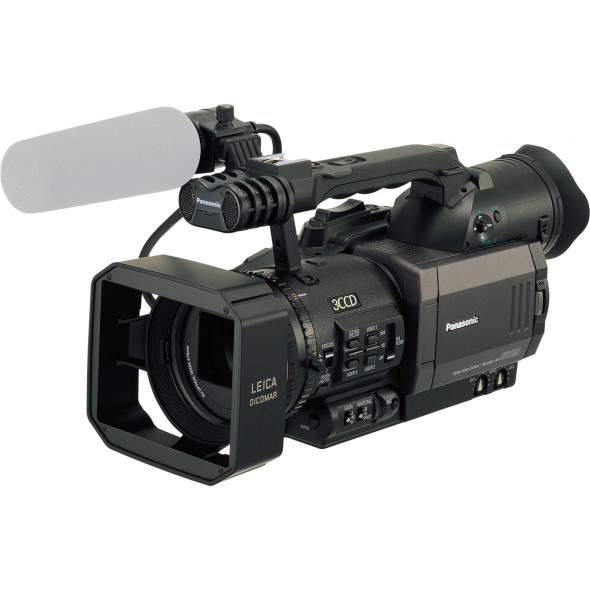 Panasonic DVX-100
Whereas Sony's PD150 and Panasonic's DVX100 opted for compact design, Canon's XL1 utilised a semi-shoulder mounted design for more comfortable ergonomics. The camera was a hit with documentary filmmakers due to its intuitive operation and balance.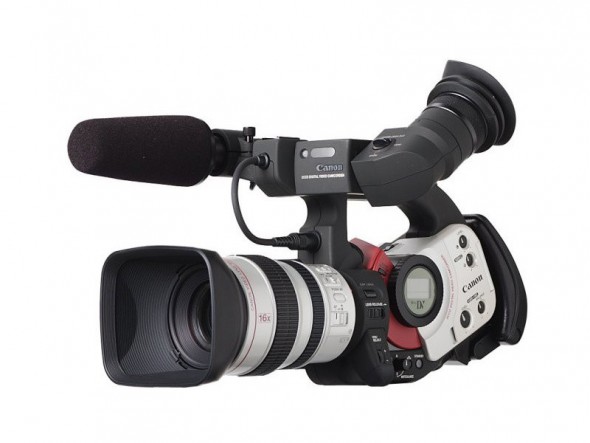 The Canon XL1
The birth of affordable high definition: HDV & Sony HVR-Z1
Sony's HD update to the PD150/170 cameras brought HD acquisition to the production-based masses by using a compressed high definition format called HDV that recorded to traditional DV tapes. For a few years, the Z1 was everywhere, taking over from the PD150 as the handheld pro camcorder of choice. Moreover, the HD images when scaled down to SD cut well with the footage shot on expensive shoulder-mounted DigiBeta tape camcorders, making the Z1 an ideal second camera for televisual documentary productions.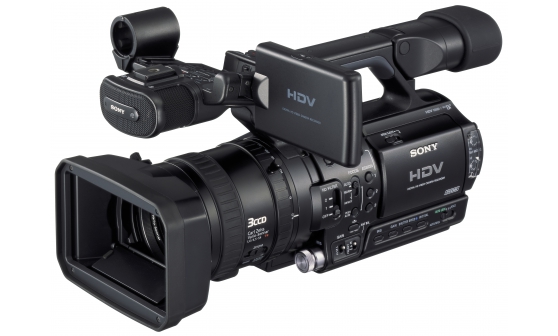 The Sony HVR-Z1
Sony's trick with the Z1 and the subsequent HDV range was continuity of recording media and camera operation: It used the same tapes as the PD150 and the identical operation made it simple to step up to. Unfortunately for DV tape, this range was to be its endgame. Card media was gunning for it, and would ultimately win.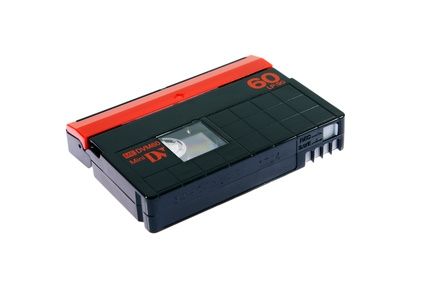 DV tape, pictured here unaware of its impending demise
Tape is dead: How the Panasonic HVX-200 & Sony EX1/3 made our solid state reality
We've seen so far that the evolution of handheld camcorders has been defined by changes in ergonomics and resolution, but in many ways the biggest step change has been the transition from tape-based recording to solid state card media.
Panasonic's HVX-200 camcorder arrived after HDV, offering DVCProHD recording to the manufacturer's proprietary P2 card system and using a similar body design to its previous DVX-100.
The Panasonic HVX 200
It was a camera just ahead of its time, as the combination of pricey cards and high-bitrate files proved to be only really affordable to news outlets. However, the camcorder inspired Sony into innovating their own solid-state card format designed to record their new XDCAM EX format, which created smaller files than Pansaonic's DVCProHD camcorders.
Sony's EX3, a semi-shoulder mounted model, became a mainstay camcorder in the production world, producing superior HD images from a 1/2-inch sensor (an increase in size from its 1/3-inch predecessors). More than just being a versatile workhorse, the EX3 ushered in the acceptance of card-based acquisition and all but ended the use of tape in sub-£8K camcorders. Moreover, the shift towards card recording freed up the use of superior recording codecs to those previously limited by the tape recording mechanism. Higher data rates and frame rates could now be implemented, enabling a combination of efficiency and creativity hitherto unachievable in the world of tape.
Still feeling the aftershock: Canon EOS 5D Mark II and the DSLR revolution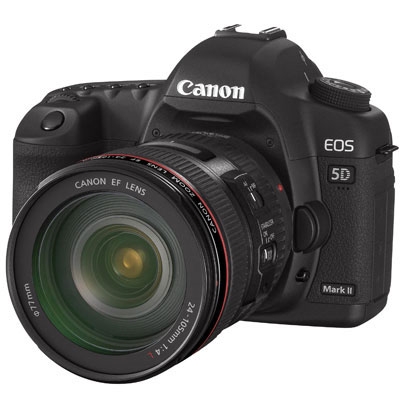 The now-famous Canon EOS 5D Mark II
"Game changer" is an oft-overused phrase in the world of digital imaging, but now and again there's a contender for that term that truly deserves it. Gate-crashing the video party big time, the now-seminal Canon EOS 5D Mark II was a flagship full-frame DSLR that had HD video added as an afterthought. The first short film piece created on the camera was Vincent Laforet's "Reverie", which demonstrated the cinematic depth of field afforded by the 5D II's full-frame sensor, and very quickly the camera was picked up by videographers the world over as the affordable tool for creating film-like images at a low cost.
More than just a cool new tool, the EOS 5D Mark II heralded a new era of creativity and expression in low-cost filmmaking. The aesthetics of high-end commercial and drama production were now accessible in an inexpensive lightweight body, resulting in countless beautiful video pieces that simply wouldn't have existed had it not been for the "DSLR revolution" that took place six years ago. The 5D Mark II was an era-defining camera in the video world: the falling rock that started the avalanche of low-cost large-sensor camcorders, the spark that lit the fires of creativity we now see raging on websites like Vimeo today.
One-man-band cinema: Canon Cinema EOS C100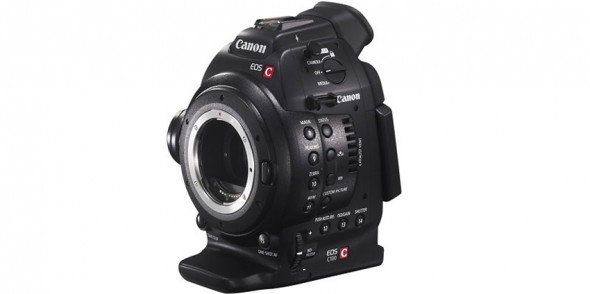 Canon C100
As the initial buzz around DSLRs began to subside, video shooters began to see the pitfalls of the format. DSLR footage was prone to aliasing and moiré patterning, the rolling shutter effect meant the world was often skewed diagonally, and audio needed to be recorded to a separate recorder as the on-board sound capabilities were not up to professional standards. What DSLR needed was a video camera successor: something that would combine the aesthetics and flexibility of the large sensor with the features of a handheld camcorder.
Canon's Cinema EOS line did just that, and its C100 camcorder became the natural successor to DSLR movie shooting. It combined a cinematic Super 35mm sensor in a compact body with a rugged handgrip, flip-out LCD and XLR inputs for professional microphones. Its newer brother –the C100 Mark II – improved the LCD and viewfinder, added 50p recording and brought to the table a brilliant continuous autofocus feature.
The success of C100 proved that combining interchangeable lenses with more traditional handheld camcorder operation was entirely possible, and indeed was exactly what many shooters were looking for. The camera produced beautiful images (even better when combined with an Atomos recorder) and became a mainstay for low-cost videography work requiring extensive control over depth of field, wide dynamic range and great low-light performance.
The high resolution future: Panasonic DVX 200 & Canon XC-10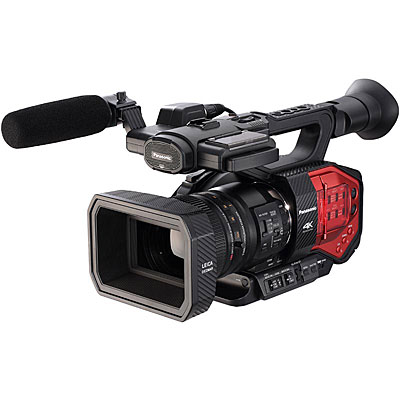 Panasonic AG-DVX200
We saw earlier that Panasonic's DVX-100 broke new ground with its 24p recording mode and that the subsequent HVX-200 camcorder was the first pro handheld model to utilise high-bitrate recording proprietary card media.
Panasonic's flair for innovative "firsts" is evident in its latest handheld camcorder: the DVX-200. Panasonic has combined a Micro 4/3 sensor with a fixed Leica lens to make the first truly viable UHD run-and-gun camcorder. Most of the previous camcorders we've covered here used a small 1/3-inch or 1/2-inch sensor, which aren't ideal platforms for 4K as trying to squeeze that increased volume of pixels into a small sensor can adversely impact light sensitivity. With the DVX-200, the Micro 4/3 sensor will perform better than any 1/3" UHD competition, whilst also offering a degree of control over depth of field previously unseen in a fixed-lens handheld pro camcorder. Panasonic has taken its Micro 4/3 know-how from the G-series photographic range and combined it perfectly with the usability and versatility of the original DVX-100 from all those years ago. The DVX-200 is the next step in handheld pro camcorders.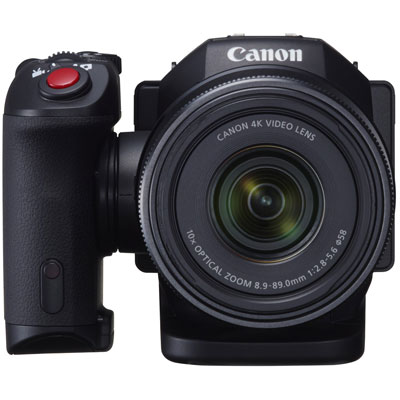 Canon XC-10
Taking a less traditional route is the Canon XC-10, also a "hybrid" of stills and video influences but a very different interpretation of how those two combine. Canon has chosen a similar form-factor to DSLR and utilised a more forgiving 1" sensor, combining this with a 10X zoom and high bitrate XF-AVC recording for some truly stunning UHD images. It's small, it's portable, and show us that a pocket-sized 4K future is possible.
"Where we're going, we don't need roads"
Since 2000 camcorders have improved in resolution, data rate and frame rate, whilst reducing in size and price. The history of technology tells us that this ratio of increasing capabilities and decreasing values is, next to change itself, our only constant. Could we have predicted much of the evolution of pro camcorders? In terms of a best-guessing a manufacturer's roadmap, perhaps.
However, if our study of the recent history of handheld pro camcorders has taught us anything, it's that it's not necessarily the manufacturers who decide on the direction of technology. The Canon EOS 5D Mark II wasn't part of any video roadmap and wasn't even pushed as a viable video camera: its success was driven by the creatives using it, and it was this that ultimately changed the direction of the handheld pro camcorder market. It's an empowering thought, and reminds us that although there is likely a draft of the future already written, we can still effectively rewrite it through our own creativity.
Related articles