Paris's highlights are well known but which are worth visiting for photographers? Matt Golowczynski shares his favourites and offers tips on photographing them.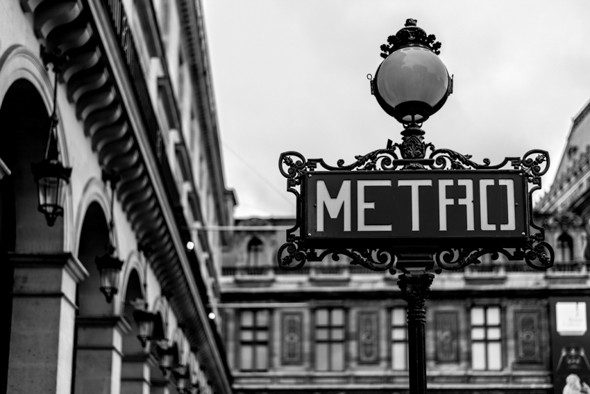 All images by Matt Golowczynski
Note: Paris is divided into numbered arrondissements (arr.), which are provided for each location. All prices are correct at time of writing.
Louvre (1st arr.)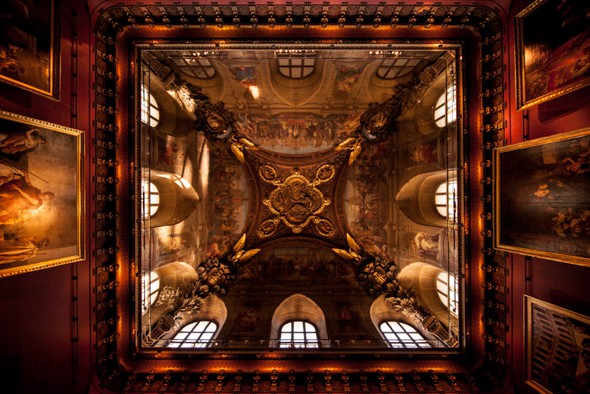 If you've never been to Paris before you may already be planning a visit to the famous Louvre museum, but once you're finished with its vast collection there's still plenty to marvel at.
Once you've finished pretending to touch the top of the iconic pyramid, walk around the outside to capture the grand arches and architectural details before descending into the museum, where you'll find many open spaces, elaborately decorated ceilings and grand staircases that link the floors and various galleries.
Pack your widest lens and be aware that you'll need a good chunk of the day to sample the museum's extensive collection alone, so factor in additional time for photography. Standard adult tickets: €15
Le Marias (3rd and 4th arr.)
Unquestionably one of the most diverse areas of the city and great for photography, Le Marais is great to explore on a sunny day and worth sticking around in for the evening for dining and drinking. Great for history buffs and home to many grand buildings, the area is filled with charming streets and gets particularly photogenic around the Place des Vosges square.
If you're not too fussed about the big sights – or alternatively, once you've done them all – this is where to come for a change of pace.
Notre Dame (4th arr.)
The Notre Dame cathedral has the advantage of a central location and the disadvantage of being permanently swamped with tourists, but don't let the long lines put you off as these move fairly quickly. Larger than it appears on the outside, the gothic interior boasts many colourful stained glass windows together with a striking rose window and temporary displays.
It's still worth swinging by even if you don't quite have the time to visit it properly as its west-facing facade boasts intricately decorated doors and is awash with sculptures, which look great in black and white. Best of all it's completely free to enter – only entrance to the Towers is charged for – and, at the time of writing, there appear to be no restrictions on handheld photography. Free; entrance to Towers, €8.50
Pompidou Centre (4th arr.)
With its outer walkways partly exposed, the Pompidou Centre provides excellent views towards Montmartre, the Eiffel tower and much more. Although the views from the highest floor are excellent, photographing from here means having to deal with reflections from the transparent tunnels in which you'll find yourself. You could use a polariser, but if you don't have one, head down to the fifth and fourth floors where you will be able to photograph with less obstruction.
Access is included in the price of the standard exhibitions ticket, although if just want to get the views, opt for the cheaper View of Paris ticket. Standard adult ticket – Views Of Paris: €3; Museum and exhibitions: €14.
The Panthéon (5th arr.)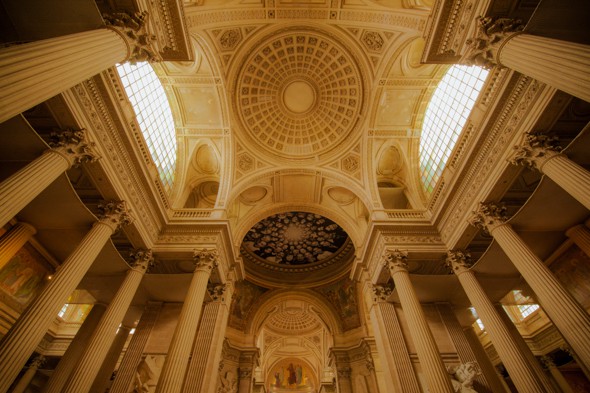 If the Notre Dame's crowds are too much for you, head to the Latin Quarter nearby and visit the Panthéon. Once you've photographed the portico, head inside where you'll find grand columns, beautiful ceilings and the dome in the middle of the building, all of which are worth photographing.
The crypt downstairs isn't anywhere near as interesting to photograph, although as the final resting place of Voltaire, Marie Curie and Victor Hugo among others, it's nevertheless worth a look. Pack a wide lens and switch on your dynamic range optimisation settings to get maximum detail in shadows. Standard adult tickets: €7
Saint-Germain-des-Prés (6th arr.)
An affluent part of the city and once the meeting place of choice of many renowned writers, poets and philosophers, Saint-Germain-des-Prés is a great place to spend some time if you want a break from some of the more obvious tourist spots.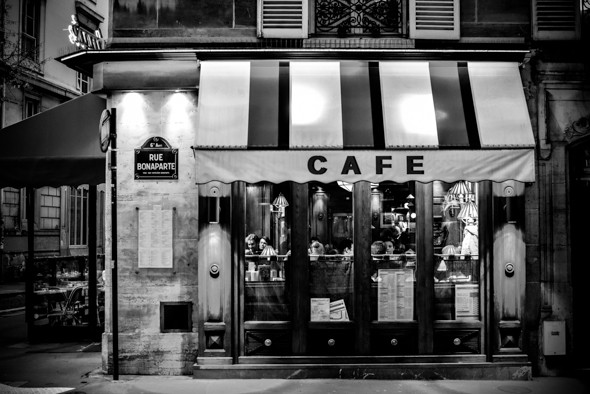 The area north of Boulevard Saint Germain is arguably better for the photographer than the southern part, thanks to its narrow streets and greater concentration of cafes, bars and chic restaurants. This area is reasonably busy during the day and there are lots of typically Parisian details around the various shops and restaurants you may want to capture, but it really becomes more alive at night. A standard lens with a wide aperture is ideal for capturing street scenes and close-up details.
Dôme des Invalides (7th arr.)
Part of the wider Hotel National des Invalides complex, the Dôme des Invalides plays host to the tomb of Napoleon Bonaparte. The inside of the dome can be successfully photographed at a slight angle (the tomb stands in the way of its centre) although there's a range of additional spaces and details worth shooting, including an elaborately decorated altar. Standard adult tickets: €11.
Eiffel Tower (7th arr.)
As a tourist spot the Eiffel Tower doesn't need any introduction, and if you've never been before you'll no doubt want to capture it. There's a range of places from which you should be able to photograph it successfully – the Trocadéro, across the Seine from the tower, is the most popular spot to capture it in its entirety, although you can get a good, clear view from the closer la Place Jacques-Rueff too.
Heading up the tower itself can be rewarding, although as you're so high up you may want to make sure you have a telephoto lens at your disposal to hone in on parts of the city.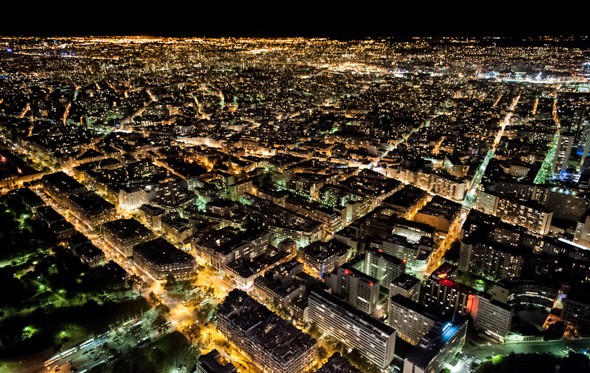 You can also head up in the evening and capture the city lit up; for this you'll need to either use a wide aperture or a high sensitivity (or both if visiting particularly late), although be aware that it gets very windy. There is a grate up there, though you should be able to get your lens through it. Standard adult tickets: €11-17
Arc Du Triomphe (8th arr.)
Situated at the end of the Avenue des Champs-Élysées, the Arc Du Triomphe has a terrace that provides 360-degree views over the city. Although it's not immediately neighboured by any landmarks, it offers a clear view towards the north corner of the Eiffel Tower and an excellent view of the skyline created by the La Défense business district, best visited at sunset on account on its westerly direction.
Pack a standard or telephoto lens so you can pick out subjects in the distance, and make sure to spend time walking around the pillars of the Arc too, which are bestowed with statues and the names of generals that served during the French Revolution and Napoleonic wars.Standard adult tickets: €8
Marché aux Puces de Saint-Ouen (18th arr.)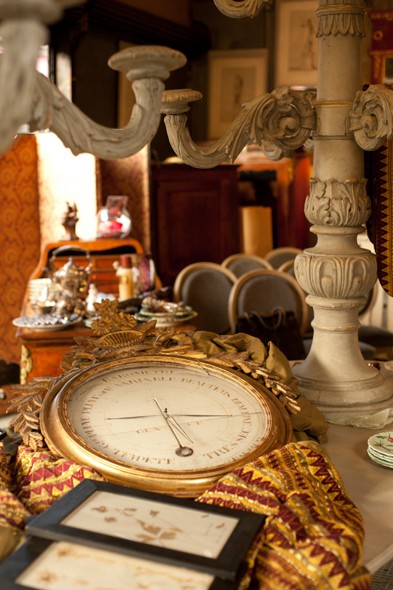 If you fancy capturing a different side of the city, why not head to a flea market? The Marché aux Puces de Saint-Ouen at Porte de Clignancourt offer an endless range of homewares, books, toys and clothing, and you can also find some of Europe's largest antiques markets here too. It's a little out of the way, but you can spend plenty of time here – just make sure to ask permission before photographing anyone's stall. Free
Sacré-Cœur Basilica (18th arr.)
Although photography is sadly not allowed inside the Sacré-Cœur Basilica itself, it's still well worth visiting. For a small fee (currently €8 for a standard adult ticket) you can tour the outside of the dome, from which you get some of the best views of Paris, with interesting shots to be had on the 300-step journey up too.
You are free to photograph around the front of the Basilica, which looks stunning against a clear blue sky, so pack a polariser and shoot as you descend through the gardens that front it. Make sure to check out the surrounding Montmatre area too, which is filled with various cafes, shops and plenty of authentic Parisian charm. Entrance to Basilica: Free. Entrance to Dome and Crypt: €8.
Metro stations (various)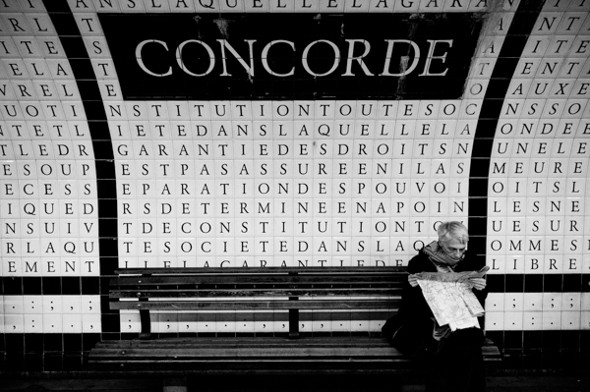 Paris's metro system isn't particularly known for its architectural merits, although as you travel around the city you'll probably spot the odd exception. Look out for the Line 12 platforms a Concorde station, whose walls are decorated with lettered tiles, as well as the steampunk-submarine style of Line 11's platforms at Arts et Métiers station, complete with riveted copper panelling and portholes.
Related articles