We popped up to Birmingham for 'The Photography Show' this week, a brand new event packed with the latest products, inspiring talks and lots to shoot. Here are our highlights!
Fuji X-Signature Service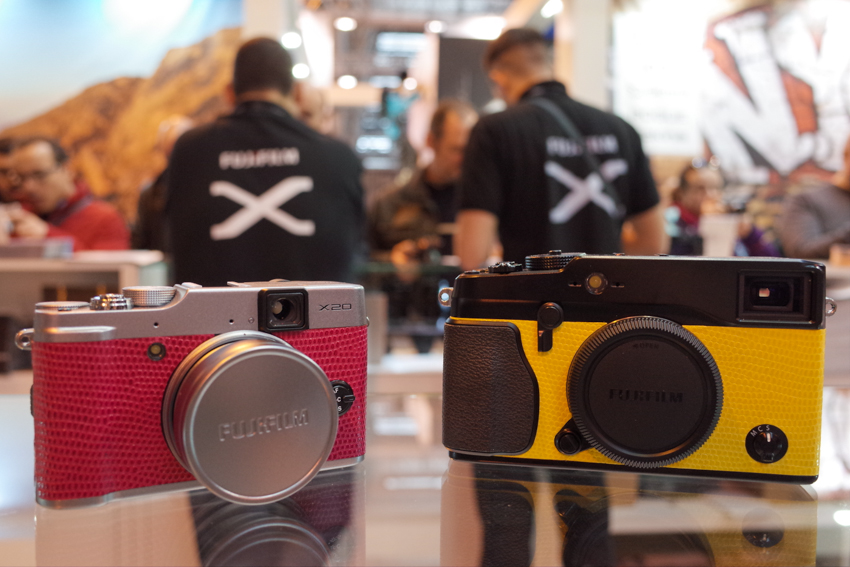 While many people no doubt had a play with the new Fuji X-T1 on their to-do lists, Fujifilm also used The Photography Show to launch its X-Signature service, which allows users of its most popular compact and CSC models to tailor their cameras to their own taste. So, rather than the out-of-the-box black or silver finishes, you can now opt for a striking yellow wrap for your X-Pro1 or even bright pink for your X20! Click here for more information on the new service.
Nikon D4S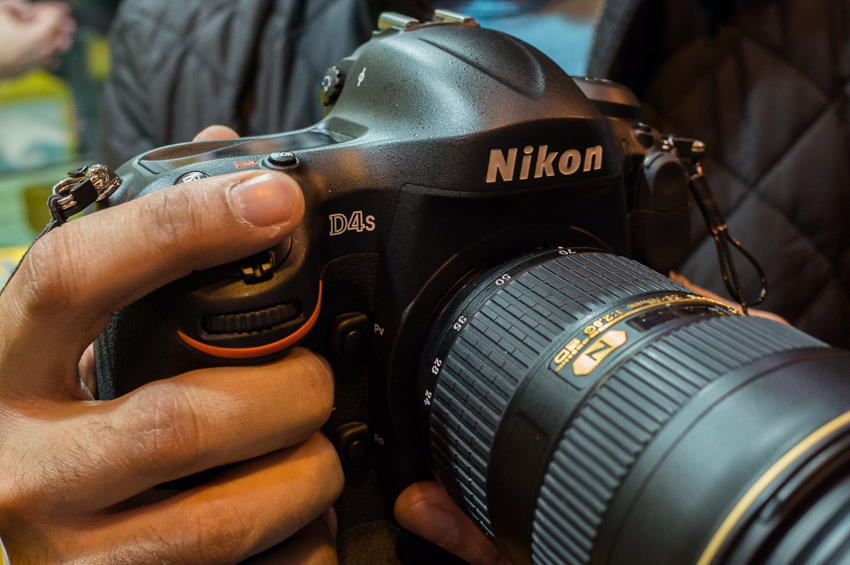 Not only did Nikon have its brand new D4S out on display for the first time, but it also mounted one inside a motion control rig. This swung around and captured its surroundings, with its feed relayed to a display behind it. It certainly makes you think of the many ways this could capture images that wouldn't otherwise be possible! Click here to see our in-depth hands on with the new model and click here to pre-order it!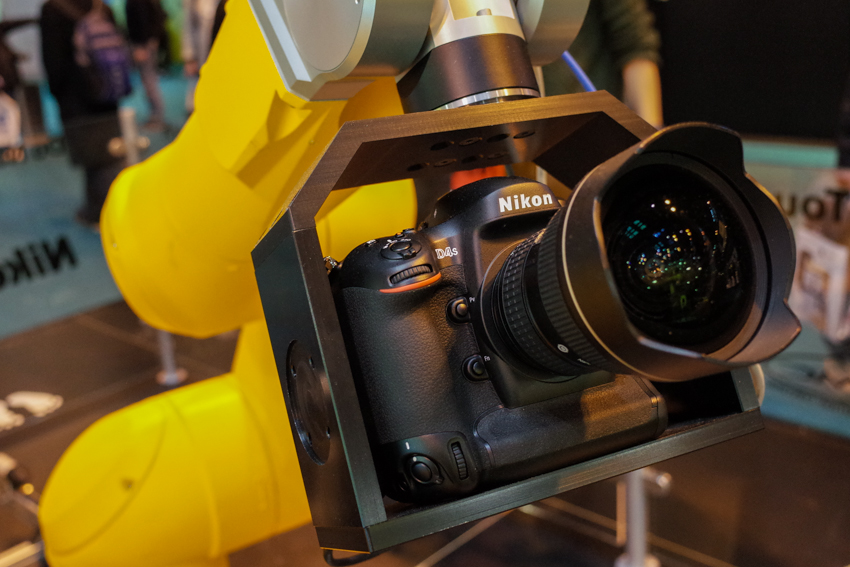 Manfrotto 055 collection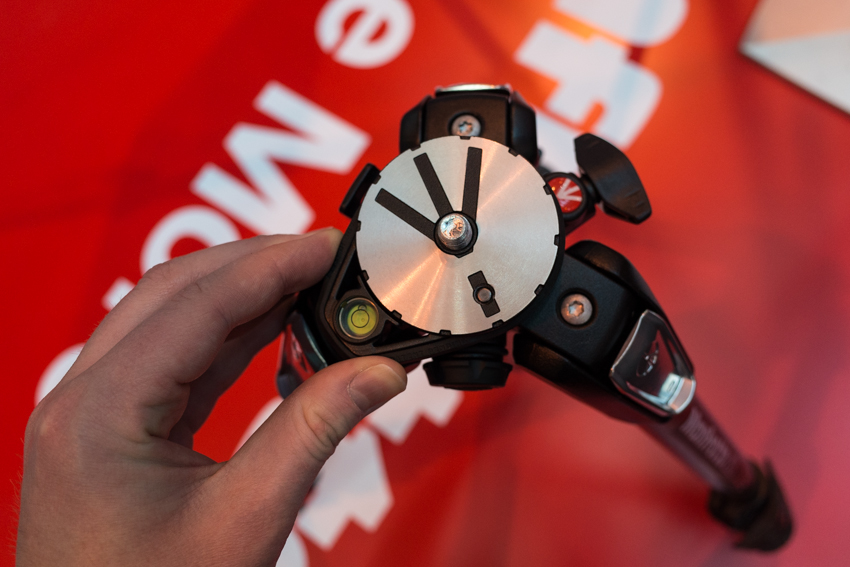 Manfrotto had a number of new products on display, including its revamped 055 range of carbon fibre and aluminium tripods. Key benefits of the new models include a bubble-level that can be fully rotated around the platform, which should ensure that any mounted camera doesn't obscure it, as well as an Easy Link attachment around the side which accepts an arm holding an LED light, reflector or another accessory. Click here for more information on the new products.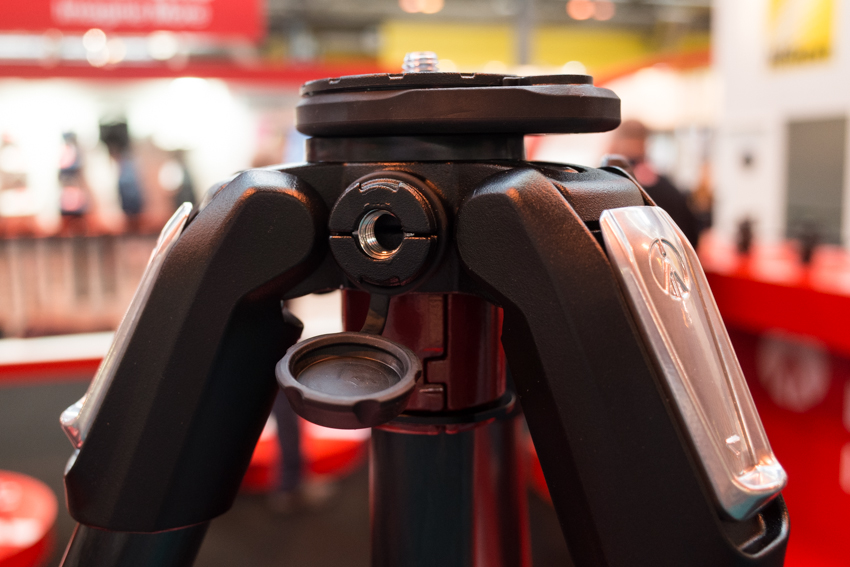 Panasonic Lumix GH4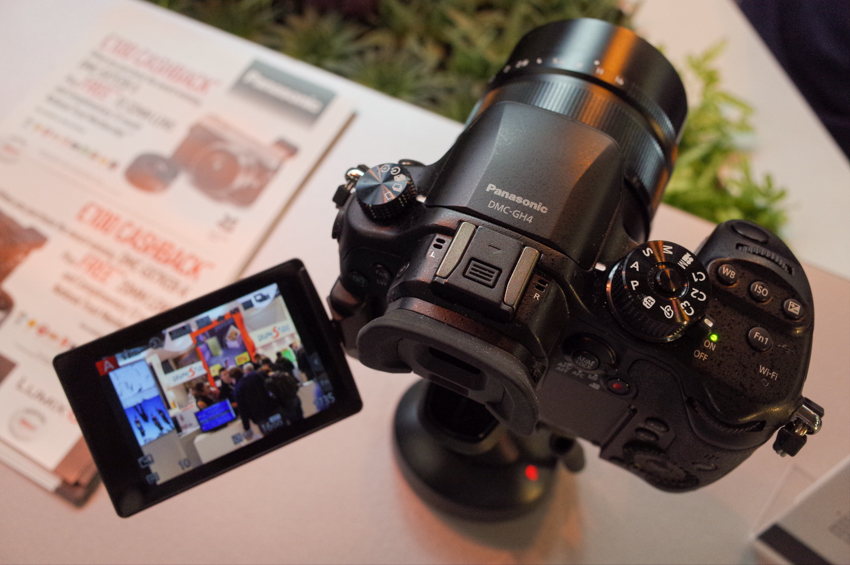 Panasonic announced the first CSC capable of capturing 4K video earlier this year and The Photography Show gave everyone a first chance to getting their hands on it. Panasonic had the model sitting alongside its other recent arrivals such as the popular Lumix GX7 and the diminutive Lumix GM1, and for those particularly interested it even had a few samples split apart to show exactly what goes on inside! Click here to watch our video on the new Panasonic Lumix GH4.
Sigma 50mm f/1.4 DG HSM Art lens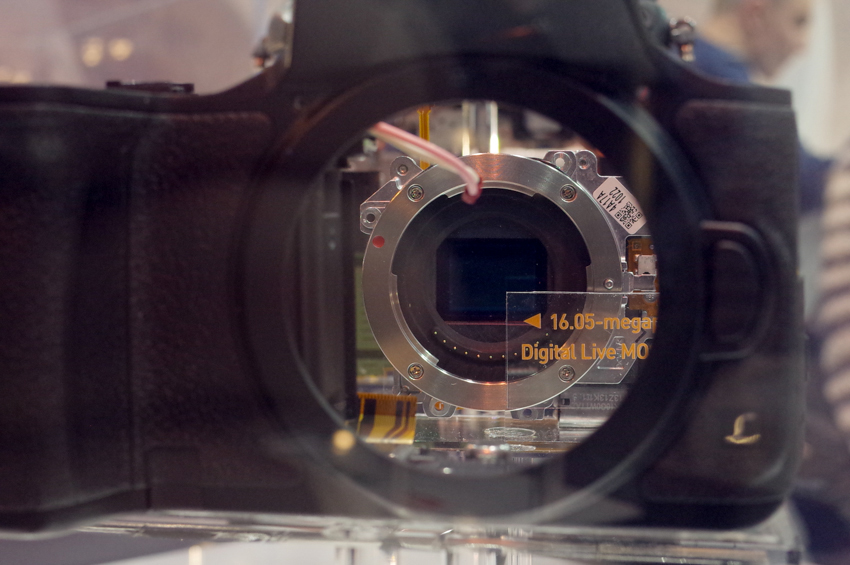 Sigma had a pre-production sample of the new 50mm f/1.4 DG HSM Art lens on its stand, an optic that's attracting much attention online already. Announced at this year's CES show in Las Vegas, the lens is set for release later this year in Canon, Nikon, Sigma and Sony mounts, and will be compatible with both full frame and cropped-sensor cameras. We'll have more details as they become available.
Olympus OM-D E-M10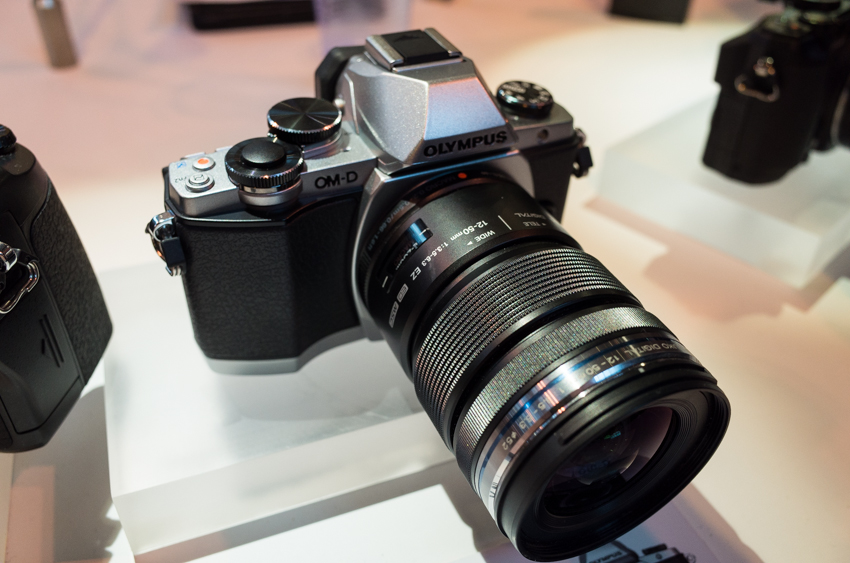 Olympus had plenty of exciting things going on on its stand, with the latest Pen and OM-D cameras available to try and talks from a range of photographers. Those that wanted to capture some action, meanwhile, were also well catered for, with contortionists and even a pair of footballers demonstrating their skills live on the stand. Click here to read our hands-on review of the new Olympus OM-D E-M10.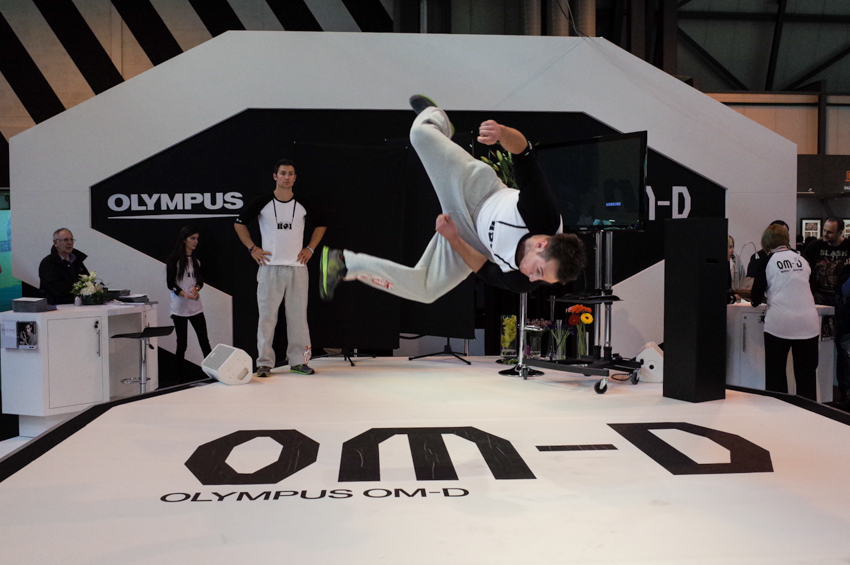 Lomography Petzval lens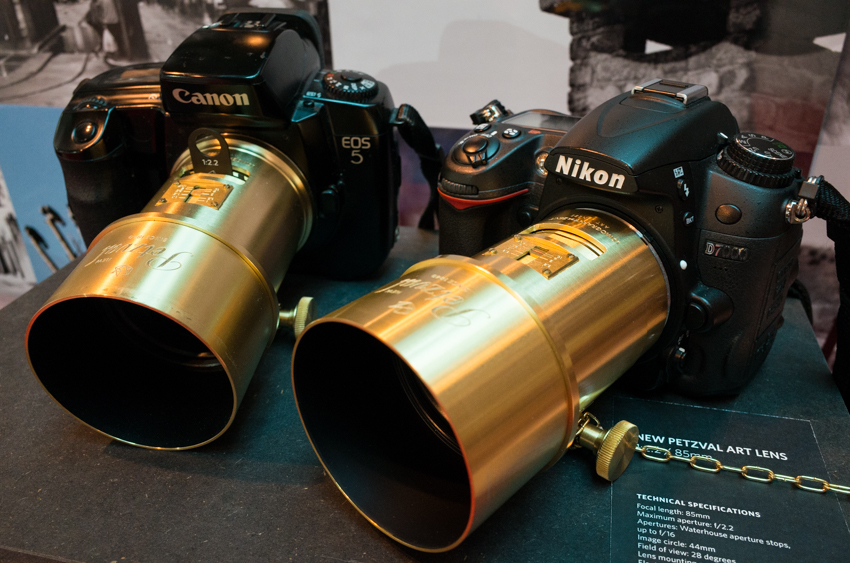 The Lomography Petzval lens, whose production was funded through a successful Kickstarter campaign last year, was one of the more intriguing products on display at this year's show. Designed for both Canon EF and Nikon F mounts, the brass-bodied optic offers a portrait-friendly 85mm focal length and a wide f/2.2 aperture, while its optical system delivers "extreme sharpness, artful vignetting and absolutely beautiful swirly bokeh". Sadly the lens won't be available for another few months, but it looks set to be a smash among those looking to capture their portraits with something a little different to the norm.
Canon PowerShot G1 X Mark II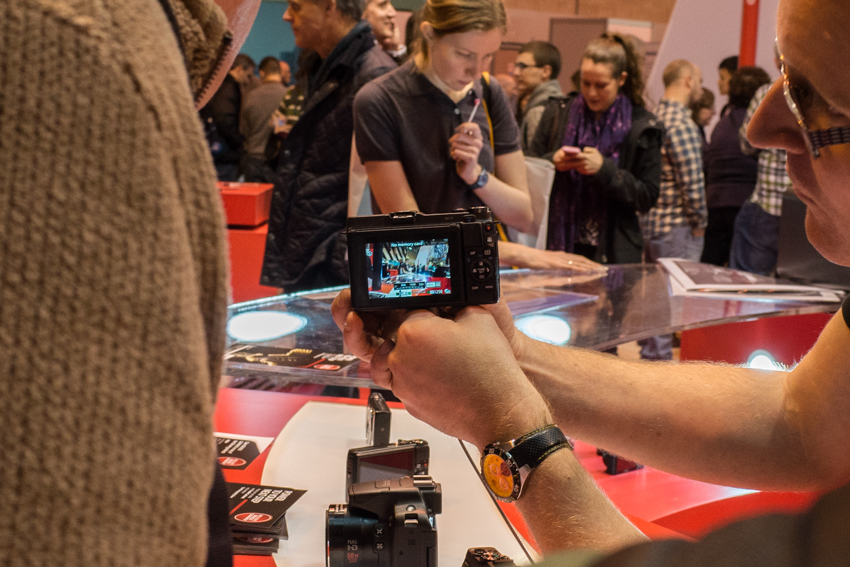 Thanks to its almost-APS-C-sized sensor, Canon's original PowerShot G1 X was a bit hit with those looking for a pocket powerhouse, and the company's follow-up looks set to be just as popular. Those visiting Canon's stand were able to handle the camera and appreciate its many benefits over its predecessor, from the bright, 24-120mm f/2-3.9 optic to the LCD which can be tilted through a full 180degree angle.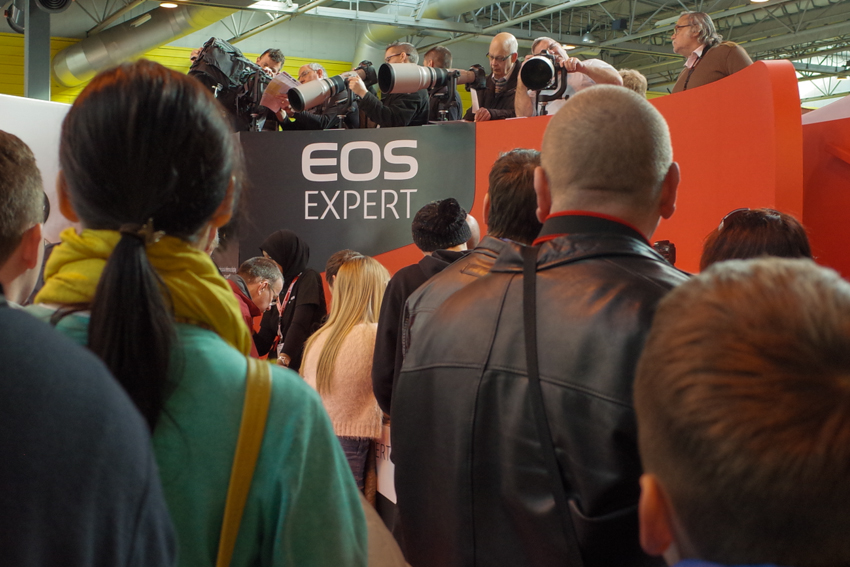 Canon also had its brand new EOS 1200D DSLR on display in addition to its EOS 5D Mark III and EOS 6D full-frame models, although, not surprisingly, the longest queues were for the raised platform at the edge of the stand which contained a series of pro-bodies and telephoto lenses. Click here to pre-order the new Canon PowerShot G1 X Mark II.
International Garden Photographer Of The Year
And finally, the International Garden Photographer Of The Year competition came to the show this year – with a full garden! Visitors could get up close and capture intricate details with their cameras, and at one point it even began snowing!
Related articles: