In this week's Story Behind the Photo feature, Going Digital founder Jan Slack shares her fanciful photo that features the colour red. Hopefully it inspires you to check out the British Heart Foundation's (BHF) Red for Heart photography competition – all you need to do is snap a photo that incorporates the colour red too!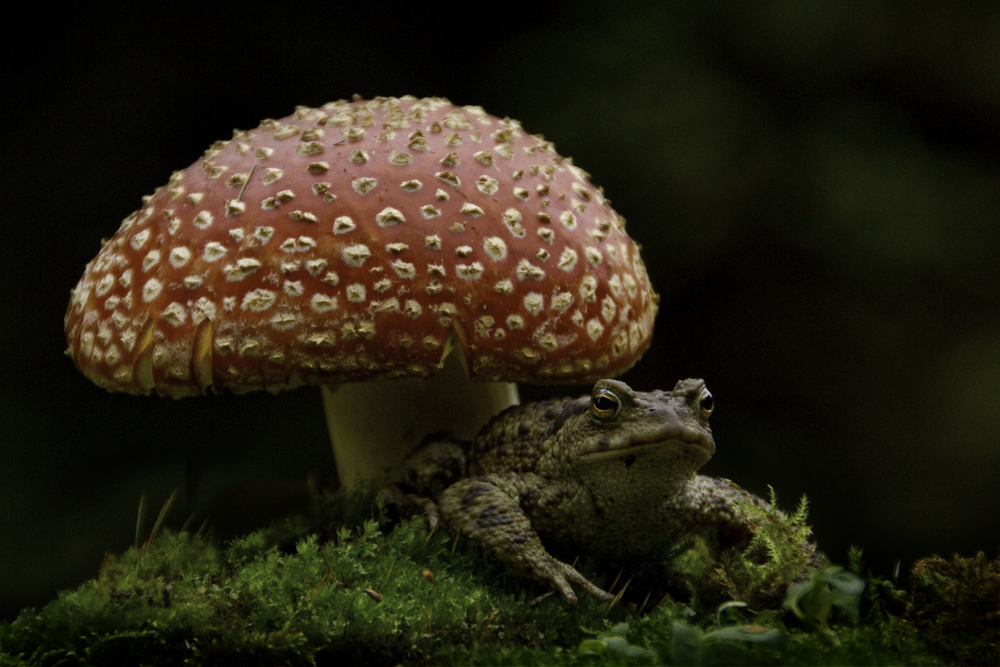 When and where was this photo taken?
This shot was taken on our workshop (appropriately sub-titled Toads and Toadstools) at Clumber Park, Nottinghamshire on Saturday 23rd October. It was a scene that we stage-managed for our students because, let's face it, you don't often find a wild toad when you need one, let alone under an almost perfect fly agaric toadstool, so my fellow tutor and wildlife photography expert Paul Hobson brought it along with him.
What kit was used to create this image?
I grabbed the shot with my camera handheld when our students were setting up their kit. I used my Canon 7D at 1600 ISO, 120mm, f6.3 to give me 1/400 sec - enough to freeze the movement of the toad. It was a dull day, but fill-in flash didn't work because it reflected off the shiny toadstool, so we used available light and a dark, shady tree as our background. I cropped the image in Lightroom, then darkened some of the wet moss in the very foreground of the shot in Photoshop, because it was bright and drew the eye away from the main subject.
What effect do you think using the colour red has had on this image?
The red of the fly agaric draws the eye in a way no other toadstool could have done.
What do you like about this shot?
I particularly like the way the toad is creeping forward (he was rather lively) which gives him a feeling of alertness and prevents the shot looking like a dull still-life.
What (if anything) would you go back and change if you could take this photo again?
All this shot needed was a glimmer of sunlight on our subjects, so that's something to aim for next time.
If you missed them, you can find the previous week's Story Behind the Photo posts here:
To find out more about the Red for Heart photography competition visit bhf.org.uk/redphotos
Jan Slack is a photographer and founder of Going Digital - a growing organisation that runs a wide range of photography workshops at over
100 locations
across the UK.