Luke Das finds out why the Youngson family have stuck with the same camera brand for three generations.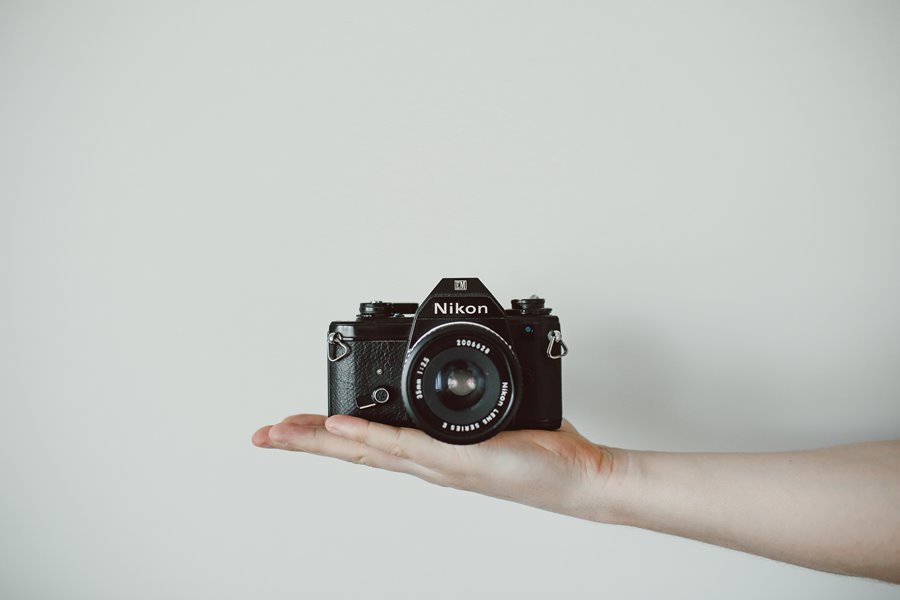 Photograph by Lilly Rum.
A photographer's first camera is often associated with cherished memories. The familiar feel, sound and physical motion of the shutter, can evoke an emotive connection between owner and brand. In 2017, Nikon celebrated a century of manufacturing precision optics and inspiring the global photographic community. As enthusiast and professional photographer, Sandy and Rob Youngson explain their family's special connection with Nikon.
Keep it in the family
Sandy Youngson is a passionate hobbyist, whose extensive collection of Nikon equipment was partially inherited. "I was a teenager when I started to pick up photography from my dad," he explains. "I got my first Nikon camera in the late 1970s. It was an EM and could only shoot in automatic mode. My FE2 helped me progress the most with my photography. I began to explore manual settings and it enabled me to develop a feel for the process. Choosing a favourite camera is difficult. I guess my Nikkormat had a great chunky sound to it!'
Sandy's son Rob Youngson is a professional unit stills photographer. His work has appeared in publications including Variety, Empire and Total Film. Rob's passion for personality and attention to detail finds a satisfying union in photography. He explains: "A love of cameras is something that we share — it's the topic of most of our conversations. We have always shared this kind of dynamic. When I showed an interest in photography, my dad started to invest more time in it too.
"One of my favourite memories was during a birthday trip to Scotland, a few years ago. My family are originally from Scotland, and as a fairly nomadic group, it's important to us that we spend time there. The ancient settlements at Skara Brae in Orkney really fuelled our imagination, as we photographed each other and our surroundings.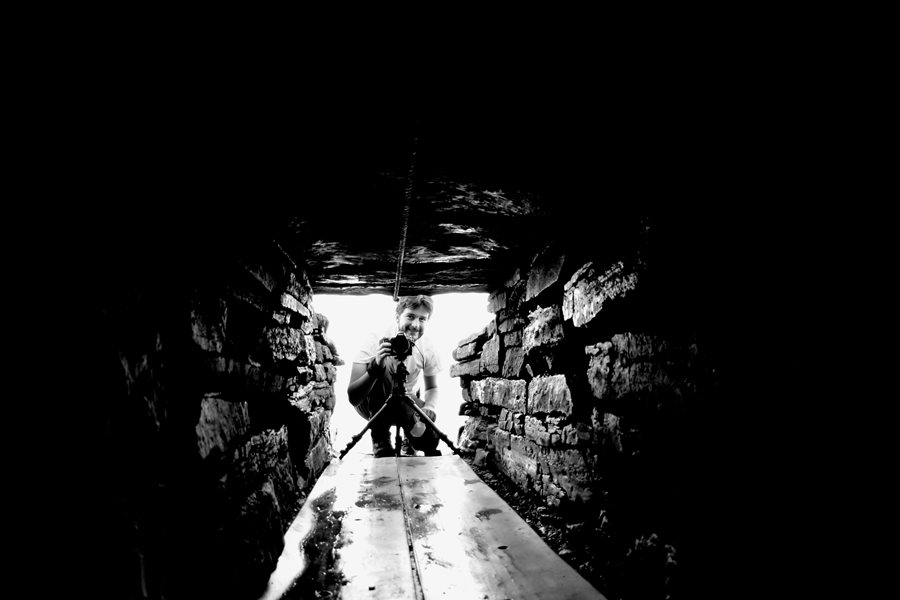 Photograph by Sandy/Rob Youngson.
Origins
In 1917, the Optical Instruments Department of Tokyo Keiki Seisakusho and Reflecting Mirror Department of Iwaki Glass Manufacturing merged to form Nippon Kogaku KK, and with it, the origins of the Nikon brand we're all familiar with today. The company's first microscope, the trademark JOICO, was released in 1925; and to date, Nikon continues to produce specialist products for business, healthcare and industry.
"I can remember my dad coming home with a Medical Nikkor lens," says Sandy. "Essentially, it was a long lens with a series of filters on the front, and built into the body was a ring flash. He was a dentist and this was what he used to photograph clinical images."
As a professional photographer, Rob's choice of equipment is partly dictated by the rigors of his working environment. "I was borrowing my dad's D7000 as a teenager to take photographs at gigs," he explains. "Photography quickly became a significant past time for me, and after a fair amount of saving, I was able to afford a D700. "I was still using it as a back-up body until very recently. In fact, not long ago my D810 was damaged on-set and I still had to shoot for the rest of the day. Despite being 12 instead of 36MP, the D700 performed very well and captured some fantastic images!
"High ISO capability, with noise reduction, is key for my professional work. I shoot at 3200 or 6400 ISO on a regular basis and have always been pleased with the files that my camera can produce around that range. My favourite feature on the D810 is its dynamic range. I can shoot to maintain highlights, and there is still a lot of information being captured in the shadows. I know I can rely upon this quality in post-production, if needed."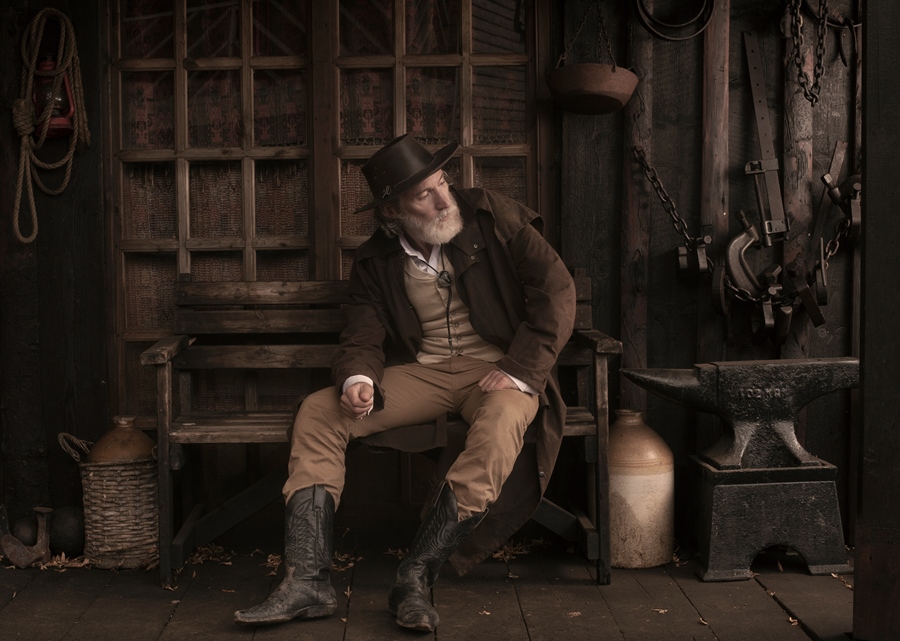 Photography by Rob Youngson.
Sharing kit
In 1959, Nikon released its first SLR camera with an interchangeable lens, which began the company's popular F Mount range of lenses. This paved the way for a truly staggering milestone in 2016, as NIKKOR lens production reached 100 million units.
Rob recalls how sharing lenses helped his progression as a photographer: "My dad owned some great lenses, and had I invested in another brand, my technical progression would have taken longer. Sharing lenses allowed me to learn quickly and ultimately take better photographs."
"I think brand loyalty comes down to family and friendship groups," Sandy adds. "If we went on a trip together, it meant carrying less kit — our combined collections of lenses were available for us both to use. Our commitment to the brand certainly grew the more we invested in glass."
Sadao Imai's camera collection (often referred to as the Imai Collection) spans three floors and contains over 500 Nikon cameras and lenses, accumulated over 45 years. Sandy describes his own fascination with collecting: "I like sets and collections of items, but I have not kept everything that I've accumulated over the years. I would describe myself as a practical collector. If I had to choose a favourite lens, it would be my 50mm f/1.4. It was radically different to other 50mm lenses at the time because of the bokeh it could achieve and the sheer amount of light it let into the camera.'
Familiarity
The Nikon F3 was launched in 1980 and was designed by Giorgetto Giugiaro, known for designing cars (including the DeLorean DMC-12, famously used in the Back to the Future trilogy). The F3 featured a red stripe on the handgrip, which has since become a characteristic of many Nikon cameras.
Rob explains the benefits of familiarity, when using the same brand for years: "I've developed a relationship with the performance of my Nikon equipment; whenever I get a new camera body I find it reassuring to have a familiarity with the functionality and button layout. This makes the learning curve of adapting to the new body easier and allows me to be creative right from the onset."
Sandy reveals, "I was photographing a gorge in Crete that had a stunning torrent of water running through it. Our guide was worried that I might damage my expensive camera equipment, but I was quick to reassure him. I can't see the value of having kit that I'm not going to use; Nikon cameras have always been incredibly reliable and robust. The feel of their weight is reassuring, and there's a certain wear that a camera accumulates with time that only increases its character."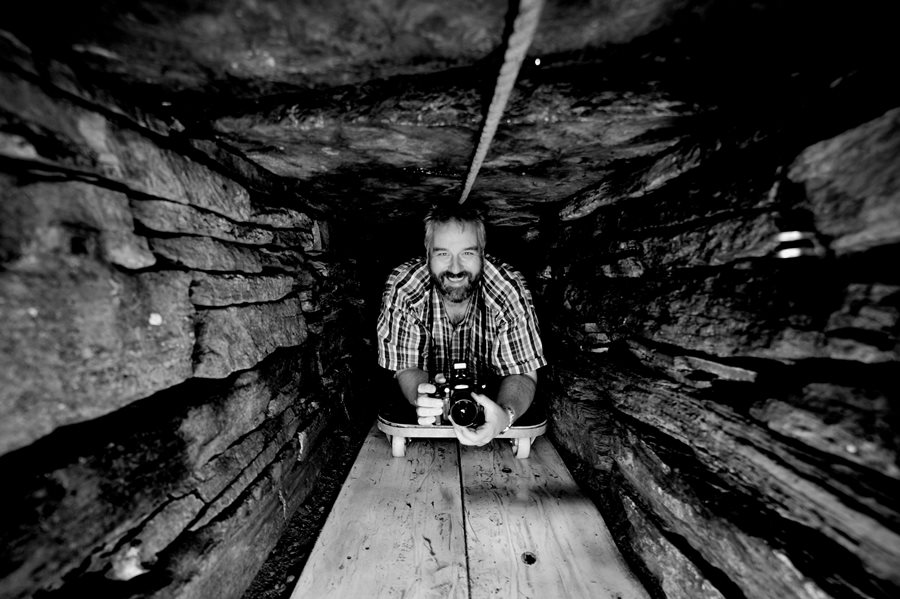 Photograph by Sandy/Rob Youngson.
Ultimately, it comes down to photography and how the hobby has brought the Youngson's closer together. "Tales of my granddad's post-holiday projector slideshows are family folklore," says Rob. "I've seen some of the slides, and it's clear he loved his family and photography was his means of capturing the happiest times and special occasions.
"I have more of an emotional connection with my film cameras. Particularly my Nikon FE2, which has been with me for a long time. I could never sell it. I take all of my own personal photographs with that camera. It allows me to set my work aside and makes photography feel like a hobby again. My great-uncle Chris was also a talented photographer. I can recall him shooting landscapes, while taking his dog for walks. That would have to be my dream way to live out my retirement!"
About the Author
Luke Das is a portrait photographer specialising in the performing arts. See more at his website: lukedasphotography.net.
Related articles