There's great art, video and photography all over the country. This weekend, we look at what's on in Bristol
Place, Time + Architecture: 20th Anniversary Exhibition
Bristol is a terrific spot for architecture photography, and if you're into your buildings you'll want to get over to the Architecture Centre for its anniversary retrospective exhibition. It traces the changes in Bristol's buildings over the past two decades and examines how they have shaped the city, taking as its starting points five crucial elements: Landscape, Footprint, Identity, Efficiency and Change.
Until November 13, The Architecture Centre, architecturecentre.co.uk
Through Whose Hands It Passes
A meta-installation about exhibitions and installations, Mary Flower's new video work takes a camera through Bristol's Eastern Art Gallery to explore the spaces that are often missed. Her footage is accompanied by spoken text from The Purloined Letter by Edgar Allen Poe, adding a layer of meaning to interpret and consider.
Until October 31, Bristol Museum and Art Gallery, bristolmuseums.org.uk
Stuart Whipps – Isle of Slingers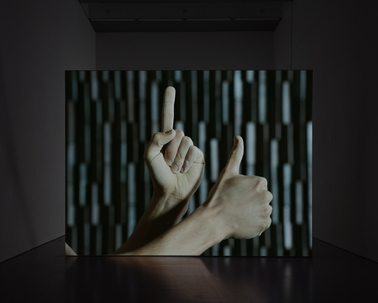 Stuart Whipps
Last chance to see the most comprehensive exhibition yet from British artist Stuart Whipps, a trained photographer who uses the vintage processes of photographic development to inform his ideas and creations. The exhibition takes three types of stone as its starting point, and guides the viewer through a series of unexpected narratives formed around them.
Until September 18, Spike Island, spikeisland.org.uk