Want to see some photography this weekend? Here are our top picks of London's unmissable exhibitions…
Fox Talbot: Dawn of the Photograph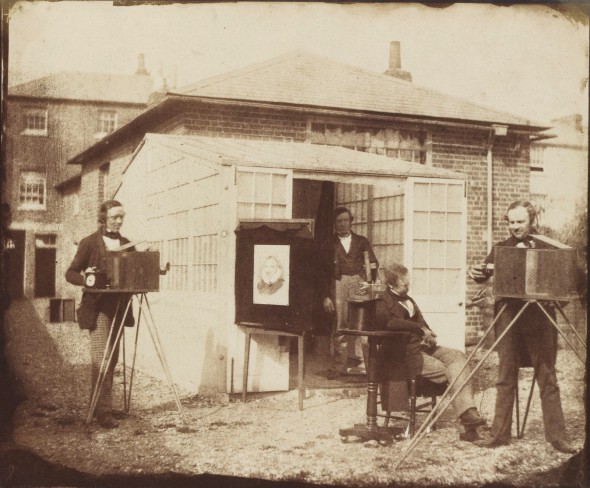 William Henry Fox Talbot (far right) at work
"It frequently happens moreover – and this is one of the charms of photography – that the operator himself discovers on examination, perhaps long afterwards, that he has depicted many things he had no notion of at the time."
– William Henry Fox Talbot. 'The Pencil of Nature', 1844
The Science Museum holds an amazingly comprehensive look back on William Henry Fox Talbot, the man who can be (partially) credited with starting it all. Fox Talbot's revolutionary developments in imaging and processing formed the basis of photography for the next 150 years and ensured him a place in history as a true pioneer.
Until September 11, Science Museum, London, sciencemuseum.org.uk
Strange and Familiar: Britain as revealed by international photographers
© Hans van der Meer / Courtesy of the Artist. Mytholmroyd, England, 2004
Iconic photographer Martin Parr curates an exhibition showing how international photographers have seen and captured the United Kingdom. Including such luminaries as Henri Cartier-Bresson and Garry Winogrand, the exhibition brings together more than 250 photographs.
From the Time Out London review: "This is an exhibition for anyone who has ever queued for a bus, stared longingly into a cake shop window, blown bubbles just for the fun of it, picknicked in the car in the rain, been in love, worn a hat, walked down a high street… If you don't recognise yourself in that list, or in the photographs in this show, then I'm calling you out, you droid."
Until June 19, Barbican Centre, London, barbican.org.uk
Performing for the Camera, Tate Modern – LAST CHANCE TO SEE!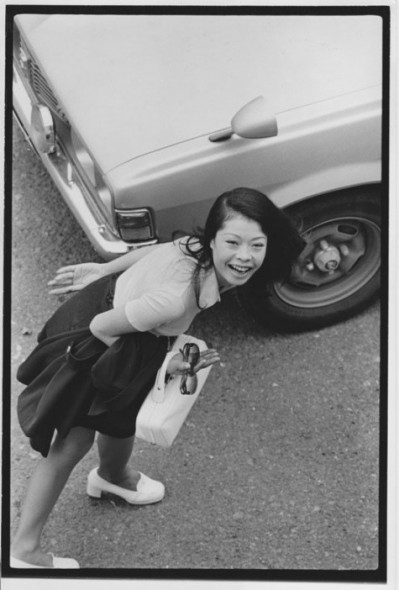 © Masahisa Fukase Archives. Courtesy of Michael Hoppen Gallery.
What does it mean to perform for the camera? It may sound like a modern trend thanks to the enduring vogue for selfies, but it's something that's almost as old as photography itself, having its roots in the photography of the Victorian stage.
The Tate Modern has assembled more than 500 images, from vintage prints to Instagrams, to examine how photography and performance have been intertwined. This weekend is your last chance to head along, so don't miss out!
Until June 12, Tate Modern, London, tate.org.uk