In the third part of our travel photography series, Matt travels to Montenegro. Read on for his travel tips and kit recommendations
The final country in our Balkan road trip took us to Montenegro and the UNESCO-listed town of Kotor, nestled at the end of a stunning fjord.
I had been to Kotor just a couple of months prior to this trip, and I was very excited to return. I had loved the place for its natural beauty and relaxed vibe.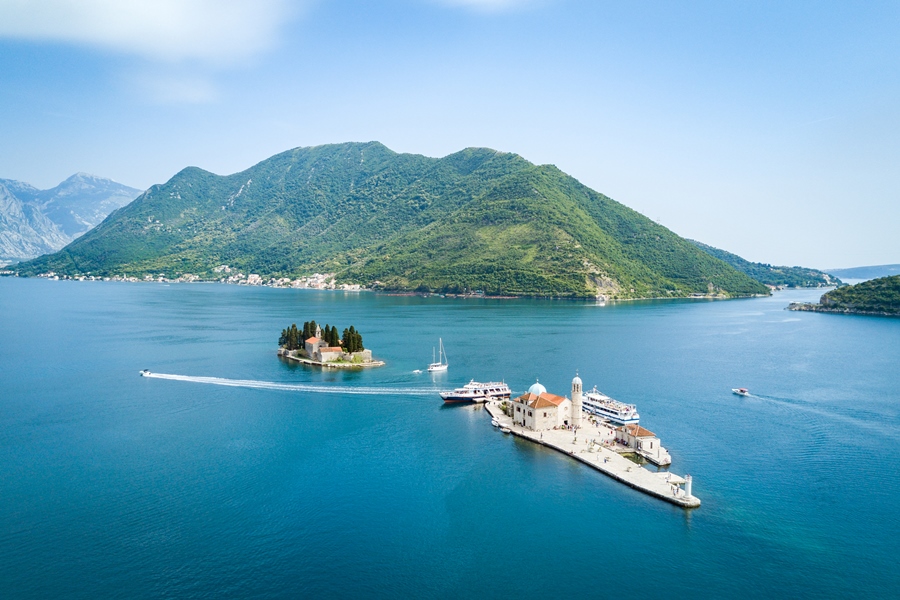 The old town is much smaller and more tranquil than Dubrovnik (apart from when the cruise ships are in). The perfectly restored streets are dotted with impressive churches, a variety of restaurants and a quirky array of boutique shops. Cats roam freely, and have become a part of the city's folklore with a couple of shops and a museum dedicated to them.
Just outside the triangular old town is a small marina lined with superyachts, while above the town the impressive walls of the fortress zig-zag up the side of the mountain. At the top, the Castle of San Giovanni and some seriously incredible views of the fjord reward those who make the relatively short but steep climb. (Take plenty of water when setting off).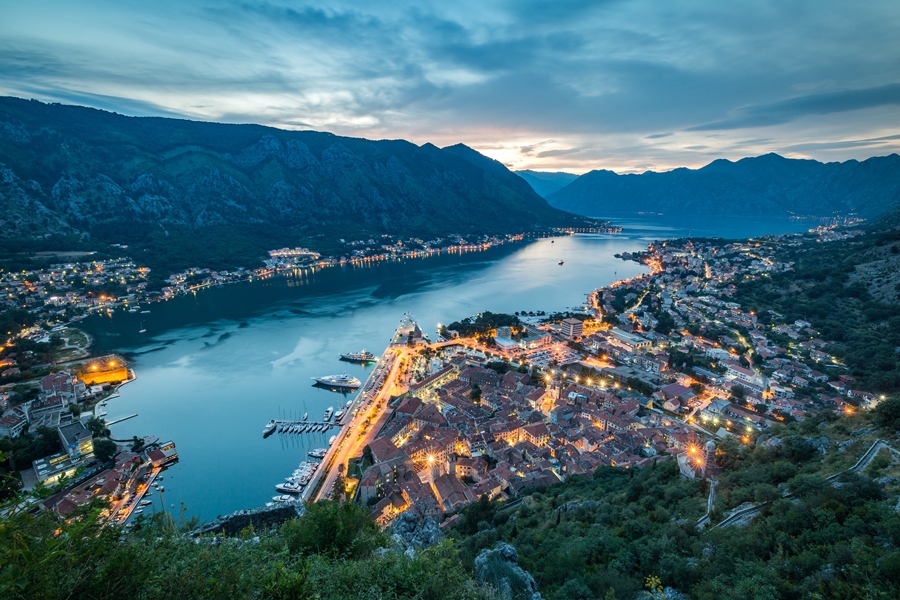 The fortress was built between the 9th and 19th Centuries by everyone from the Byzantines to the Venetians. In April 1979 a major earthquake destroyed many of the building in the town as well as the fortifications, which have since been partially restored under the protection of UNESCO. It is not possible to complete the full loop, and you have to return the way you came, but if fitness allows then this is surely one of the best things to do in the Balkans.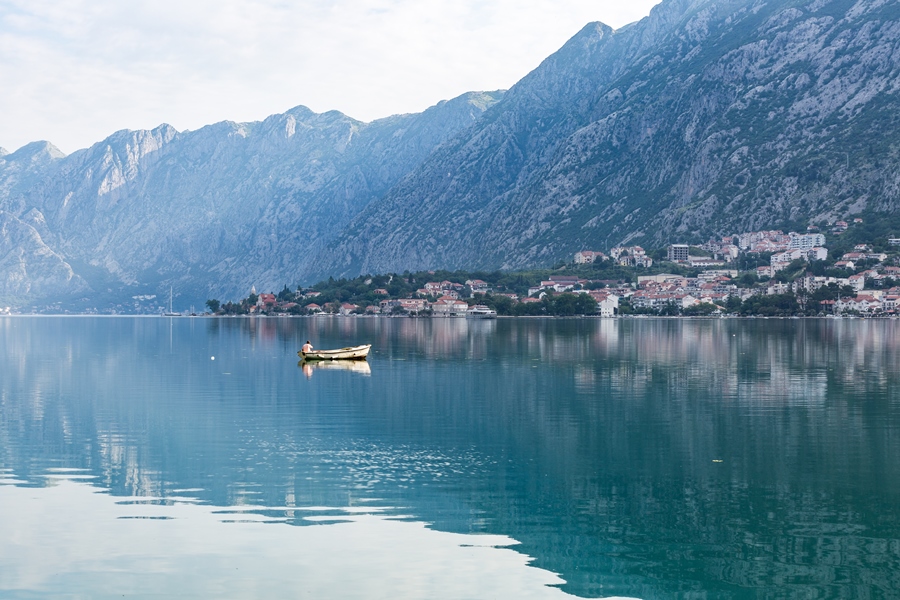 Take a short walk or drive out of the old town around the bay towards Muo and the views are equally impressive. Looking back towards Kotor reflected in the still waters of the bay is an idyllic way to pass the time. A few minutes' walk the other side of Kotor is a strip of beach where you can take a refreshing dip in the bay or paddle board on the crystal-clear water.
Heading 15-20 drive around the bay is the town of Perast. This charming little place is well worth a visit. Take a wander along its main street, which hugs a curve in the bay, and stop in one of the restaurants on the water. Just offshore are two islets and for 5 Euros boats will drop you off on the larger "Our Lady of the Rocks".
This is a man-made islet on which sits a church. Arrange a time for pick-up with your boat and as you watch it speed away you can take in the impressive views back towards Perast and the other islet, St George's, complete with its own chapel and surrounded by trees but not accessible to visitors.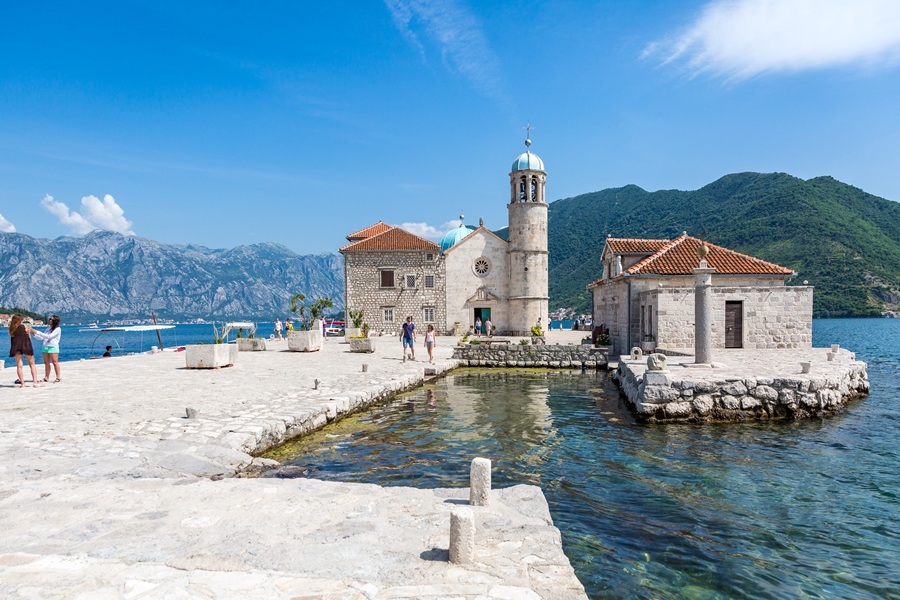 Gear
Throughout these travel photography videos I touch on some of the kit I use. I've broken it down for you below.
Camera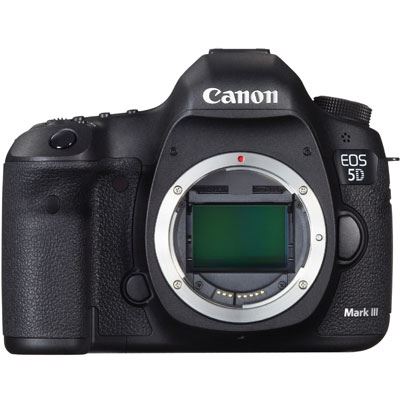 I've used the Canon EOS 5D Mark III for all my trips since 2014 and it is an excellent camera for travel photography. While it is not particularly small or light, especially compared to CSCs, it is a fantastic all-rounder. Robust, works in extremes of temperature, has excellent battery life and is highly capable of whatever shot you throw at it.
I also carry a Canon film SLR, along with some ILFORD black and white film. The camera is small, very light and takes EF-mount lenses, meaning I can swap them between the two cameras.
Lenses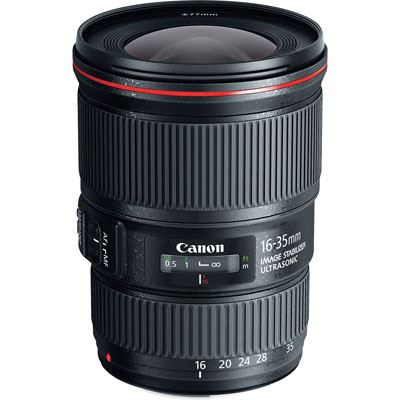 In many ways, more important than the camera is the glass you stick on it! I started investing in my lenses long before I upgraded my camera body. Lenses are what will give you the versatility to get your shot and quality really can make a visible difference.
I own a number of lenses, each serving different purposes. For obvious reasons I don't carry them all on every trip, and those that do make the plane don't always leave the hotel. (If I'm doing a road trip then that gives me more scope to take along more kit).
My favourite lens without question is the Canon 16-35mm f/4L. The image stabilisation is excellent and there is superb edge-to-edge sharpness, making it a great walkabout lens to leave on your camera. Vignetting and chromatic aberration are minimal. As with any wide-angle lens you will get barrel distortion, but it isn't severe and it's correctable in post.
I'm also a sucker for a good star burst, and the nine aperture blades on this lens deliver clean and crisp bursts on street lights, making it perfect for blue-hour cityscape shots. The f/2.8 Mark II version, by contrast, has only seven blades. While the faster f/2.8 will give you the additional stop for low-light shooting, the f/4 is smaller, lighter and cheaper. Beside, with this focal range I rarely shoot below f/8 anyway.
My other go-to lens is the Canon 24-70mm f/2.8 Mark II. Were I only able to take two lenses on a trip, I would go for this and the 16-35mm. They cover the vast majority of the range I use. What the 24-70mm lacks in telephoto distance it more than makes up for in tack sharp image quality and the extra stop is great to throw out the background for portraits.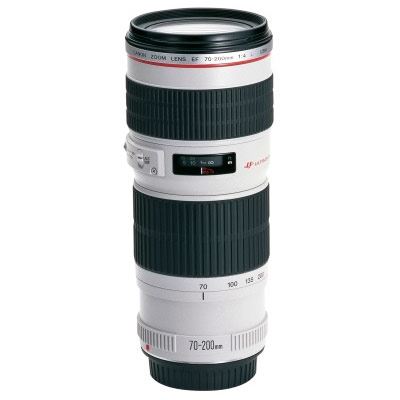 For telephoto I have the Canon EF 70-200mm f/4.0 L USM. This is the non-IS version, but it is an excellent value lens. In good light it is beautifully sharp, and it's smaller and lighter than the f/4 IS version and its f/2.8 counterparts. Admittedly I don't use or carry this one a lot – I personally don't find the white body discreet enough for travel – but it's a cracking lens all the same.
I also carry the Canon EF 50mm f/1.4 USM prime lens. Small, sharp and fast, this lens is perfect for chucking into your bag for moments when you need that extra depth of field or speed.
I also own a Samyang 14mm f/2.8. It didn't come on this trip but if I'm shooting the Aurora Borealis, the Milky Way or night photography then that extra stop really can count, and the quality is outstanding considering the price.
Drone
Drones will polarise opinions but if used sensibly and following local restrictions or guidelines they offer photographers and videographers a fantastic perspective on the world that was previously not accessible. I use a DJI Mavic Pro. This particular model is incredibly small and is not much different in size to some lenses. It is quick to set up, offers comparatively excellent flight times and, fundamentally, is remarkably easy to fly.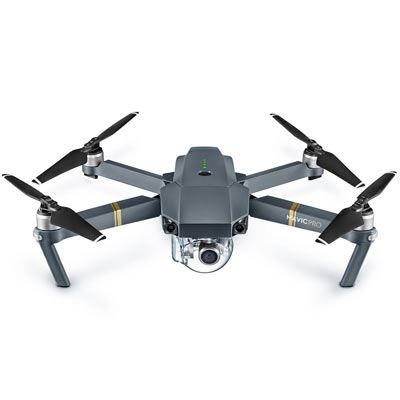 The 4K video it produces is fantastic, and while the stills will not compare to most DSLRs or CSCs, I don't use it for commercial work and the results (shooting RAW on a 3-axis gimbal 12MP camera) are more than good enough for sharing online. As it links to your smartphone you can see and even edit low-res image files and videos on the go.
Tripod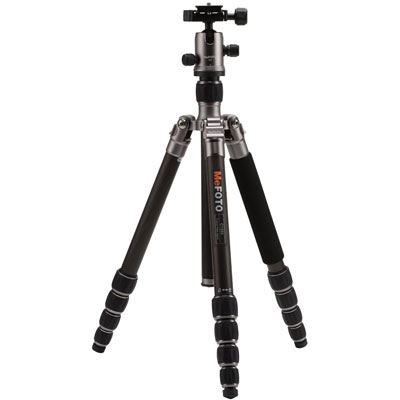 This is one of my essential pieces of travel kit and comes with me on every trip. I use a MeFOTO Roadtrip Carbon Fibre tripod as this offers me the best balance of size, weight, height, stability and value! If I'm lugging a tripod around I want to barely know it is there until I need it.
Filters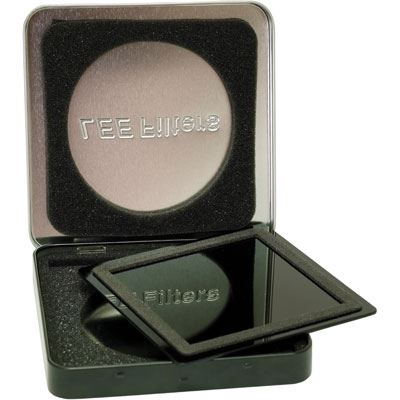 I have used the Lee Filters system for many years. The quality and consistency of their filters is superb. I carry a set of hard ND grads as well as the 0.9 ProGlass ND (3 stops), the Little Stopper (6 stops) and Big Stopper (10 stops). I also keep a Lee landscape polariser on the holder and this is excellent for reducing or boosting reflections. I keep them all in a Lowepro 100 S+F Filter Pouch which fits nicely into my bag.
Bags
My main bag is the Kata Pro-Light PL-3N1-25 Sling Backpack. I carry most of my kit in this and it comes with me as hand luggage onto the plane and when I'm out and about. I also have a Lowepro Toploader Zoom 50 AW II Camera Bag.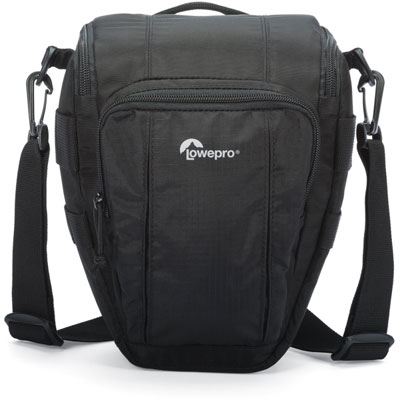 If I'm only heading out with the camera and one lens or just the drone, then I will use this. If I'm going to be doing a lot of walking or hiking then this is also what I'll carry as it removes the temptation to lug around more than I need. Chuck in a spare battery and memory card and I'm set.
About the Author
Matt Parry is an award-winning travel photographer whose images and articles have featured in leading travel and photography publications. He has presented videos, led workshops, and given talks on travel and cityscape photography. To date, Matt has visited 60 countries across six continents. Follow his travels by visiting @mattparryphotography on Instagram or mattparryphoto.com.
Related articles