Matt Parry introduces our new video series, exploring how to take great travel images on a limited time and budget
The beginning
Earlier this year the team at Wex Photographic got in touch and asked me to host a video series on travel photography. I had enjoyed all of their previous series covering landscapes, wildlife, portraiture and macro, so I knew I had some very big and talented footsteps to follow.
However, this series also came with a twist. I was set a challenge to visit three countries in just three days and to create a video from each of the destinations. At first my mind wandered to country-hopping around some far-flung destinations, however Wex brought me back to reality by setting a very modest budget in which to achieve this. And therein lay the challenge.
Thankfully, Wex also loaned me their Technical Editor for Pro Video Kriss Hampton, an expert cameraman who would be along to capture the journey.
The brief
Wex's brief was straightforward enough. Inspire you photographers to get creative with your travel photography by showing you what is possible in a very short space of time and with a limited budget. After all, it doesn't matter if you squeeze your travel photography into a family holiday, a short city break, a business trip or even a staycation, as long as you're taking the photos.
This series was not intended to cover the technical ins and outs of the latest cameras, but instead give you an insight into how I approach travel photography, my kit choices, and some of the considerations and challenges I face when out shooting.
With any assignment or project you are at the mercy of the weather and limited by your timetable. We were very fortunate to have no rain but shooting in June meant hot weather, harsh light and unsociable golden and blue hours. However, we were more than determined to make the most of it.
Itinerary
Now I love being set a challenge, and the chance to plan an itinerary for a project like this was very appealing. There were of course a number of immediate considerations. The countries had to be close, so that we wouldn't lose too much time on the road (although the videos were to be as much about the journey as the destination). They also had to be interesting and different enough to create some engaging content, while still fitting in the budget.
With the budget limiting me to a low-cost airline, I was able narrow down my search to Europe. I had recently returned from a trip to Montenegro and had been captivated by its beauty (and the fact you could buy a 2-litre bottle of beer for less than 3 euros). My thoughts therefore quickly turned to the Balkans. An itinerary was formed, costs were calculated and flights were booked.
Location map and journey routes
To make the most of our time, a road trip by car was the ideal solution. For photographers, the freedom and flexibility of your own transport can sometimes make the difference between getting that winning shot or watching it pass by through the window of your bus or train.
Our route would see us drive across the southern portion of the former republic of Yugoslavia. In this 1990s this beautiful country was ripped apart by fighting which led to the creation of a number of independent nations, including the three that we would be visiting: Bosnia and Herzegovina, Croatia and Montenegro.
Over the course of these videos we will show you some of the highlights of this incredible part of the world. These countries are home to people who bear the scars of tragedy yet manage to wear them with a smile. They call historic old towns their home, and their backyards consist of stunning natural attractions, including rivers, fjords, waterfalls and pristine coastline.
Chapter 1 – Bosnia and Herzegovina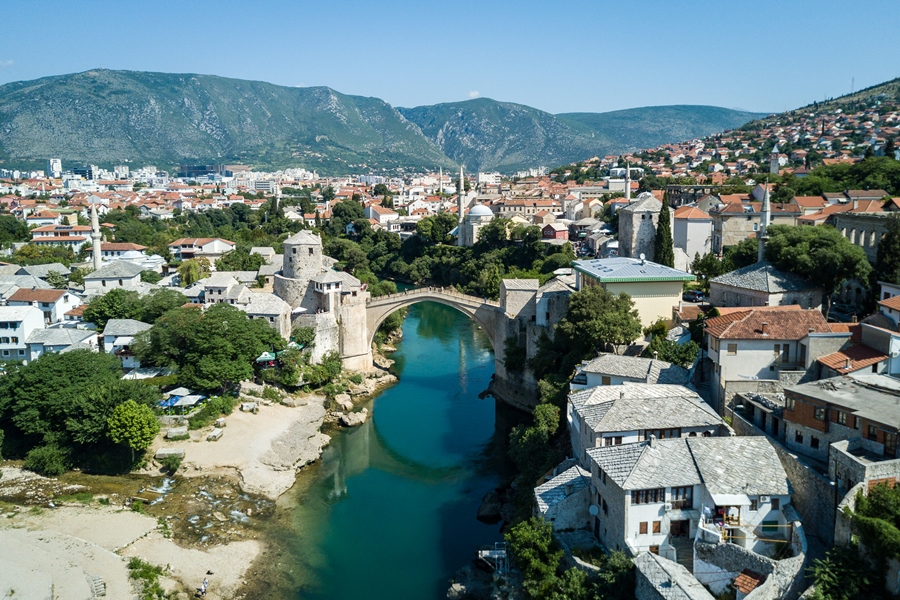 Having landed in Dubrovnik airport and picked up our rental car, we just about managed to catch the tail end of a beautiful sunset over the old town from the side of the highway which skirts the city. As the light faded we reluctantly left Croatia and its stunning views to set off for our first destination – Mostar in Bosnia and Herzegovina.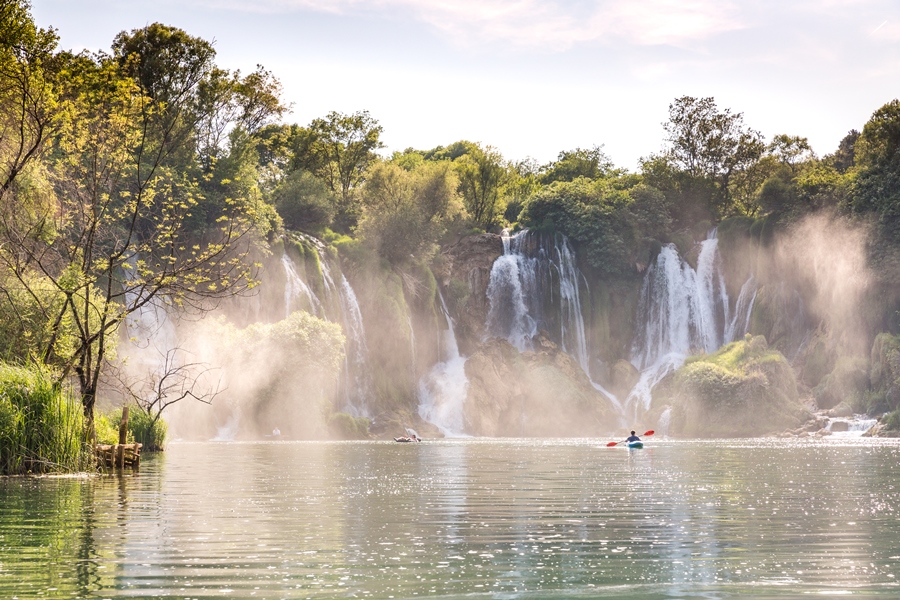 Mostar is a charming and compact city straddling both sides of the Neretva River. Most people associate Mostar with its iconic Stari Most (old bridge), which was originally built by the Ottomans in the 16th Century. Unfortunately the bridge, like many of the buildings in the city, was destroyed during the fighting in 1993. It was rebuilt and reopened in 2004.
The city was named after the bridge keepers (Mostari) but today's Mostari are daredevil locals who jump the 24 metres into the relatively shallow water for the paying tourists, carrying on an ancient tradition dating back to 1664.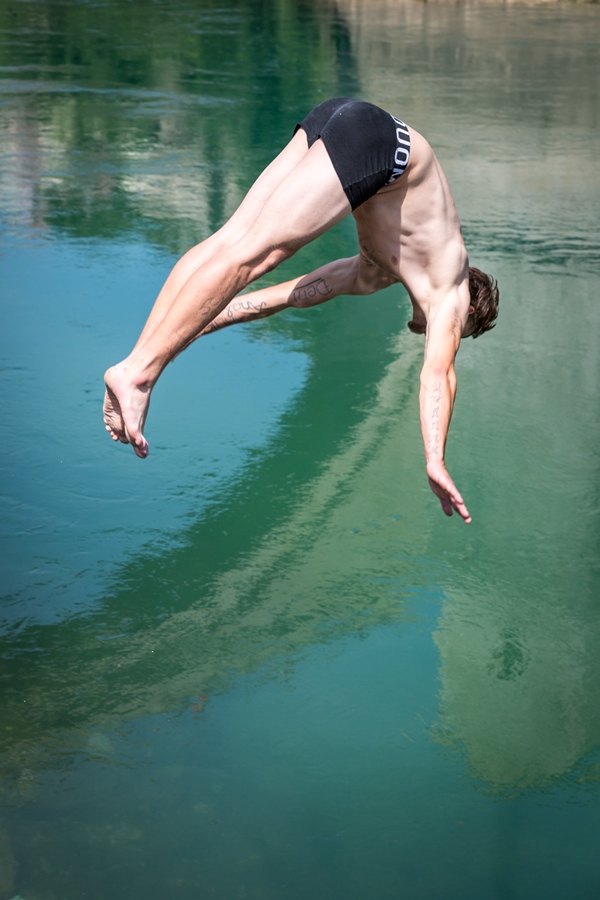 While the bridge is a stunning example of Islamic architecture, Mostar is also home to numerous mosques, which decorate the landscape with their minarets. A great example is the Koski Mehmed Pasha Mosque in the old town which is well worth a visit to escape the heat and for the views from the top of the narrow minaret.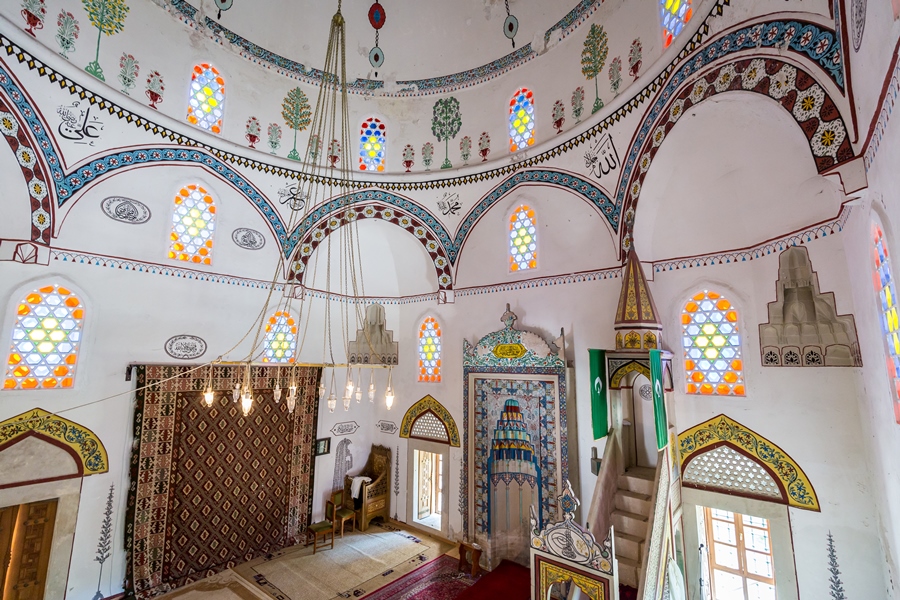 As with any destination, I always recommend getting up early to explore. While other tourists are lounging in bed or eating their breakfast, you can be taking advantage of great light and no crowds, and in doing so give yourself the best chance of genuine encounters with locals going about their lives.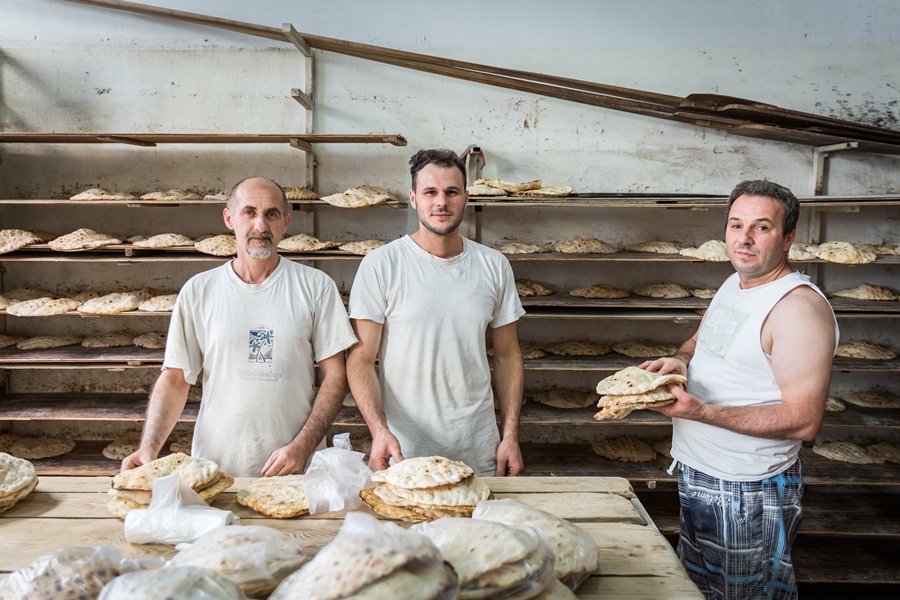 Many day trips to or from Mostar and neighbouring cities / countries are typically combined with visits to a number of other nearby attractions. The pick of them is Kravice Waterfalls, approximately 40 km / 25 miles south of Mostar.
These beautiful falls feature a series of 25-metre cascades dropping into a lake. Nestled into a lush, green area in the Herzegovina region of the country, this is a great place to cool down with a swim and a popular spot for picnics. It is also incredibly photogenic, and for us was the highlight of our short stay in Bosnia.
We couldn't stop too long though, as our tight itinerary meant it was time to move on to our next destination, Croatia.
In future episdoes I'll be talking about how we worked out the budget for the trip, as well as the kit I used to capture my images. Subscribe to the Wex Photographic YouTube channel so you don't miss the next instalments of this travel photography series.
About the Author
Matt Parry is an award-winning travel photographer whose images and articles have featured in leading travel and photography publications. He has presented videos, led workshops, and given talks on travel and cityscape photography. To date, Matt has visited 60 countries across six continents. Follow his travels by visiting @mattparryphotography on Instagram or mattparryphoto.com.
Related articles