In the latest Wex Part-ex story, one photographer jumps to a new system
In this blog series we're catching up with Wex customers who have used our part-exchange service to net themselves some amazing deals, trading in older kit for new cameras and lenses at a cut-down price.
Last week we spoke to Roy Ashton, who used the service to upgrade his Canon APS-C DSLR to a full-frame model. Today it's the turn of Tony Lines, who decided he wanted a fresh start and a new system...
Tony Lines – From Canon to Fuji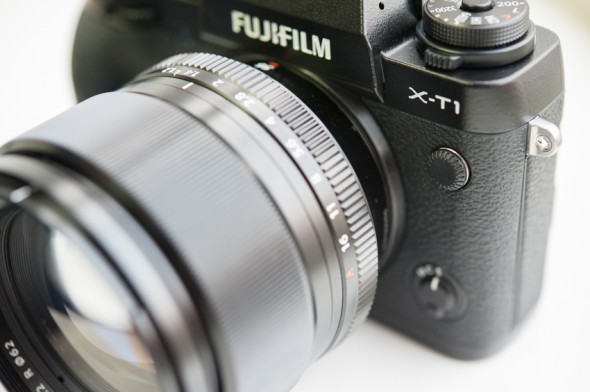 Tony swapped his Canon DSLRs for a Fujifilm X-T1, among other goodies
Tony used Wex's part-exchange system to jump from a DSLR system to a mirrorless one, swapping his collection of Canon gear for a new Fujifilm X-T1 with a battery grip and telephoto lens.
"I was initially offered £550 PX which Wex then upped to £690 on receipt of the kit," he says. "With a further £100 special trade-in allowance from Wex and £100 cashback from Fuji, I feel that I have had an extremely good deal."
Tony lives in Walton-on-Thames and has been a keen amateur photographer for the past forty-five years. He loves landscapes but is happy to shoot almost anything, and for the past four years has been a Police Support Volunteer Photographer concentrating on events, with images published in the Surrey Police magazine "Offbeat".
"I have been a keen amateur photographer for the last 45 years and have, until now, always used SLRs. I love landscapes but can enjoy photographing almost anything," he says.
So, now that he's away from the world of SLRs, how does Tony's new CSC stack up?
"My initial impressions of the XT-1 are all positive. The build and weight are a huge improvement on my DSLRs and I really appreciate that almost all parameters can be set and checked without the need to switch the camera on."

"The 18-135mm lens covers 95% of my needs and, with the vertical grip attached, the camera is nicely balanced. Access to less-used functions will be easy, once I have memorised the positions of all the function buttons. I have read very positive reports of the weather resistance which have given me the confidence to take the camera with me whatever the forecast."

"The adjustable screen is a bonus but ideally I would prefer one that could be folded inside out, so that the screen is covered when not required."
Tony traded in:
Canon EOS 500D
Canon EOS 450D
Canon 10-22mm lens
Canon 100mm USM Macro lens
Canon 430EXII flash
Tony bought:
Fujifilm X-T1
Vertical battery grip
Fujifilm 18-135mm WR lens