Would you like to be paid to visit your favourite landscape spots and take pictures? Justin Minns tells us more about his dream job and his new exhibition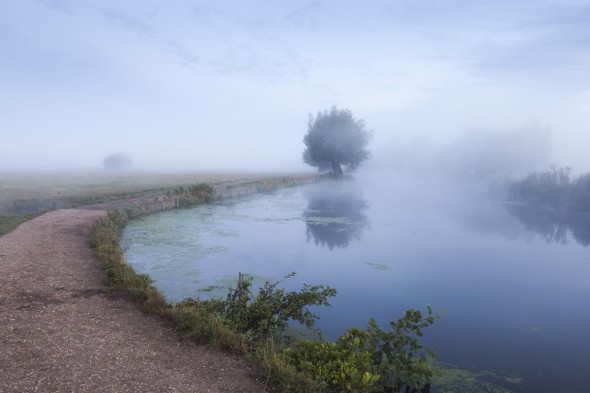 Dawn on the River Stour. All images by Justin Minns
Anyone who loves UK landscapes and isn't familiar with Justin Minns should rectify that immediately. His stunning, considered images of gorgeous locations have won him considerable acclaim from Landscape Photographer of the Year and heaps of other competitions – #WexMondays regulars will no doubt find him to be a familiar face.
Justin's fantastic photography has also won him the kind of work most landscape shooters only dream of – shooting beautiful British landscape on commission, getting access to all sorts of secret spots, sometimes during the golden hours when they're off limits to the public. Over the past two years Justin has been working with the National Trust to visit and photograph some of the UK's most beautiful spots. (Jealous? Us? Perish the thought.)
Some of the images he's produced on these expeditions are now on display at the National Trust's gallery in Flatford, and so we thought this a perfect time to catch up with Justin and find out a little more about his latest adventures…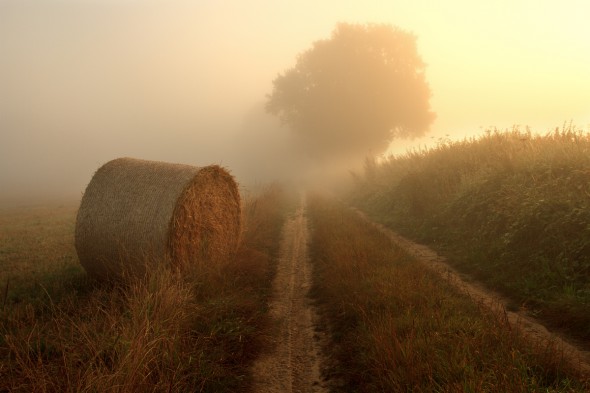 From a spontaneous sunrise shoot
Wex Photographic: Hi Justin. It seems like your exhibition has gotten off to a great start – can you tell us more about it?
Justin Minns: Flatford has connections with art, famously through John Constable, and the National Trust Gallery like to continue that connection with their exhibitions, meaning they're usually looking for people's interpretations of the area.
My exhibition is called A Stone's Throw, and it's centred around images from the Flatford and Denham area as well as other locations within a stone's throw of there. So they're all local Suffolk landscapes, twenty-four prints split between colour and black and white.
I grew up not far from there, and when I got into photography that's one of the first places I regularly went to, so it's quite fitting that my first exhibition has ended up back where I started.
WP: Are these recent images or older ones from your back catalogue?
JM: They vary. Quite a lot of them will be from the last couple of years, but there are some really early ones which have stood the test of time. Which is quite a rarity!
WP: How has your style evolved over the years?
JM: It's become a bit more subtle. At first, when I first discovered the joys of sunrise and early morning light, it was all about the colour. The more colourful the skies the better. But once you've seen a few sunrises they lose the shine a bit, and I guess now I appreciate the quality of the light more than just the colour of it. So the landscapes have maybe become a bit more subtle, a bit more considered.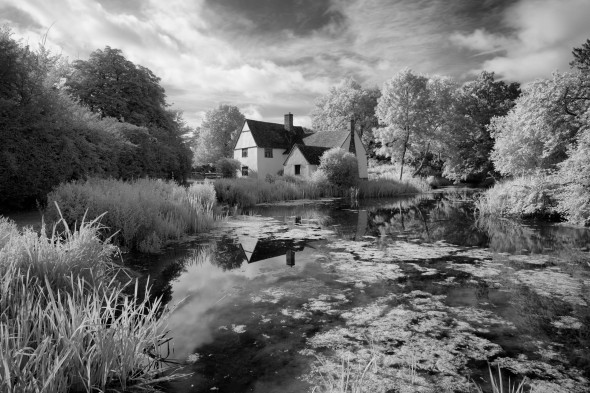 Flatford
WP: Can you explain more about your work for the National Trust? It sounds fascinating!
JM: For coming up to two years I've been doing commissions for them in the east of England. There are various projects – the majority of them are things like seasonal images. Each season they'll give me a list of properties – it's usually about three per region – and they'll be looking for, say, some autumnal images for these three places.
They'll give me an idea of what might be the highlights of each place for that time of year, and give me the contact details so I can arrange access at ungodly hours if need be. It's a privilege to do it – apart from earning money, I sometimes get access to places which aren't normally open to the public, at times when the public can't get to them. It is quite cool.
WP: Any particular favourite locations?
JM: I love Dunwich Heath, on the Suffolk coast, which is somewhere that you can just turn up to and walk around any time. In the summer, when the heather is out, it's pretty spectacular there.
The Neptune Coastline Campaign [National Trust's campaign specifically for coastal areas] was fifty years old last year, so the Trust commissioned me to spend a year visiting coastal properties in East Anglia and take pictures, which was amazing because coastal photography is something I really love. It meant I was able to get over to places like Orford Ness in Suffolk – where access is only by boat, and in winter the boats don't run – and I could stay overnight to shoot it sunrise. Stuff that no one else could do.
Also I was able to go with the rangers to Blakeney Point in Norfolk when they went to count the seal pups. It's closed off to the public, and it was amazing to walk amongst the two and a half thousand seals that were there. It's things like that which make this quite a special job to have.
WP: What kind of camera gear are you using these days?
JM: For the work for the National Trust I use a Canon EOS 5D Mark II. A bit of a dinosaur I guess, but it does the job. The upgrades that have come since the Mark II haven't quite had the stuff I need, so I've stuck with it. With that I usually carry just three zooms – the 15-35mm, 24-105mm and either a 70-200mm or 100-400mm – because there's a lot of walking involved so I like to keep the kit down.
They do want a variety so I'll take a macro lens for some close up flowers and fungi, things like that. When I'm doing a reccy of a location I take my new Fujifilm X-T10. Those are great little cameras, nice and small but the quality from them is incredible.
For my commissions the Trust want landscapes in the style that I produce them. They didn't give me a copy of their photography guidelines specifically because they didn't want me to get bogged down in them. They wanted me to do what I normally do.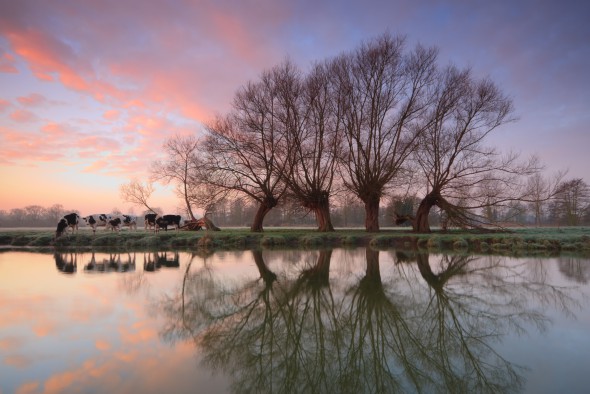 Five trees & cows
Justin's exhibition, "A Stone's Throw", is running until June 26 at the Boat House Gallery, National Trust, Flatford CO7 6UL. For more information about the National Trust visit nationaltrust.org.uk/what-we-do
About the Photographer
Justin Minns is an award-winning photographer specialising in the East Anglian landscape. He has been repeatedly commended in the Landscape Photographer of the Year competition, and received an LRPS distinction from the Royal Photographic Society in 2014. See more of his work at justinminns.co.uk.
Related articles