Andy Ford quit his job, went to art college and now spends his time photographing some of the biggest alternative artists in the business.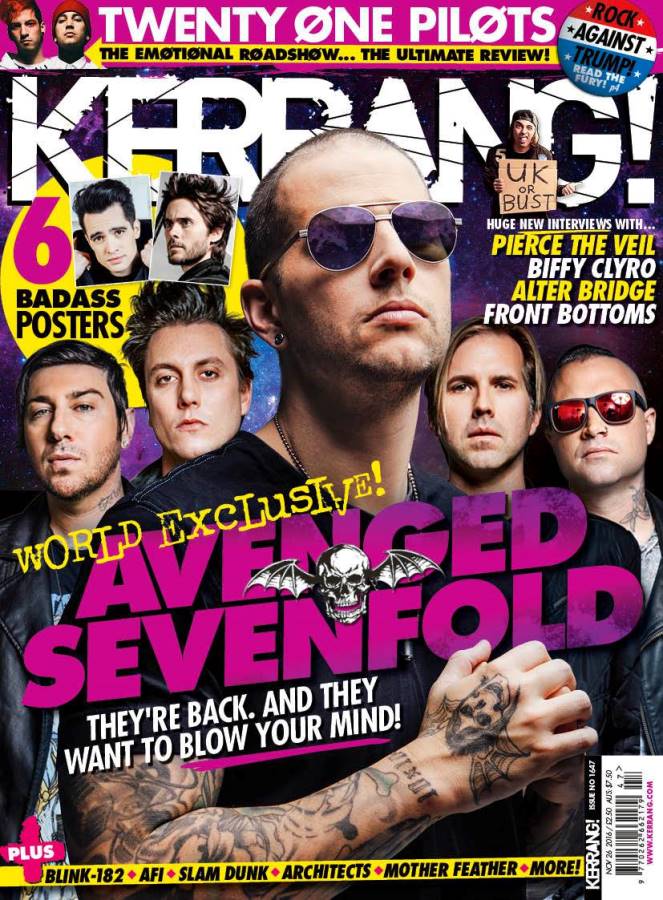 Kerrang! issue 1647.
Every day, music photographer Andy Ford faces a challenging task – create a visual representation of an audio-focused medium. Whether he's documenting a band playing live or producing a studio portrait for a press release, his combination of technical ability with a personal passion for the subject matter has resulted in some phenomenal imagery.
Andy's photography has been published in NME, Kerrang! and Rock Sound. He has photographed many recording artists including Mark Ronson, Biffy Clyro and Bring Me The Horizon. We sat down with Andy, to find out how it all started...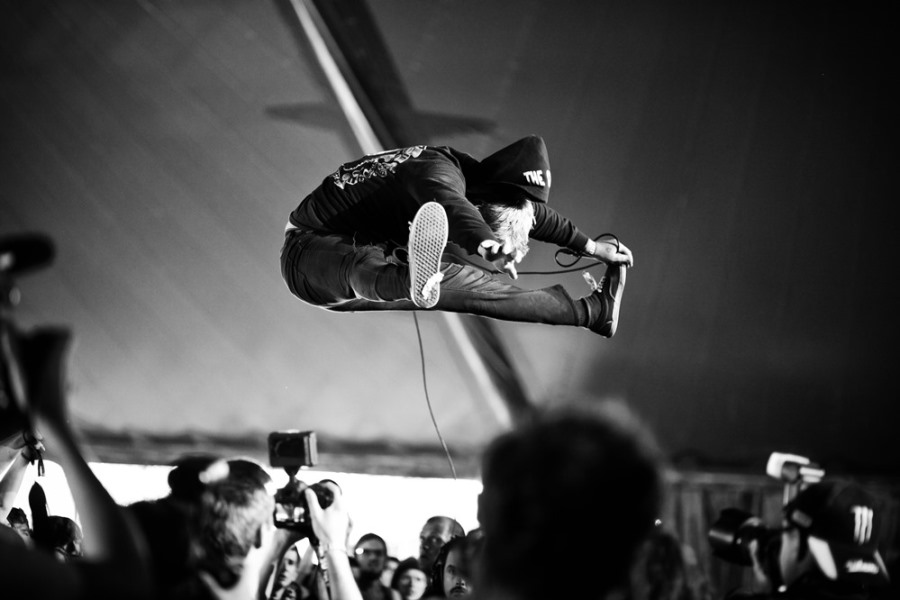 All images by Andy Ford.
Wex Photo Video: When did you discover photography?
Andy Ford: I first picked up a camera ten years ago. There was no master plan to become a music photographer. I'm from the South West, so I'm massively into surfing – it's a really visual culture. But, Cornwall also has a vibrant punk and hardcore scene, so I started to photograph the artists I met at gigs.
I was working as a chef and had saved money to go travelling, but I decided to go all out and concentrate on my photography. I went to the art college in Plymouth and studied for a degree.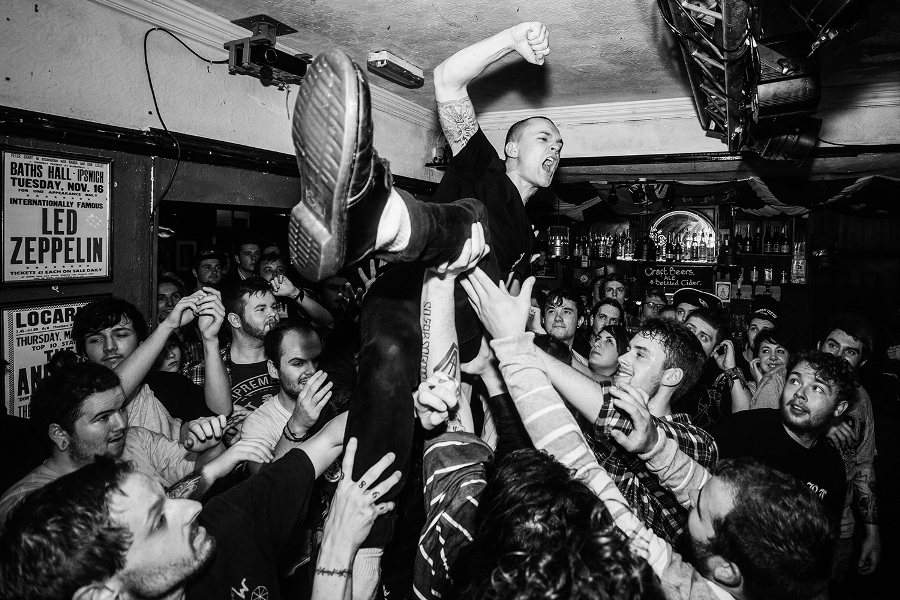 W: What are the technical challenges of photographing live music?
A: At a standard show, you're permitted to shoot the first three songs. The lighting can be anything from a single light to a strobe going wild – you need to anticipate and wait for that one defining moment.
I use a high-end body. The improvement in ISO performance over the years has massively influenced my live shots. Back in the day, I would have been limited to around 1000 ISO. These days, I have magazine spreads shot at 4000 or above! My workhorse lens is a 24-70mm and I use primes when I can. I photograph a lot for Kerrang! and NME, they often secure extra access, so I sometimes stay for the whole set.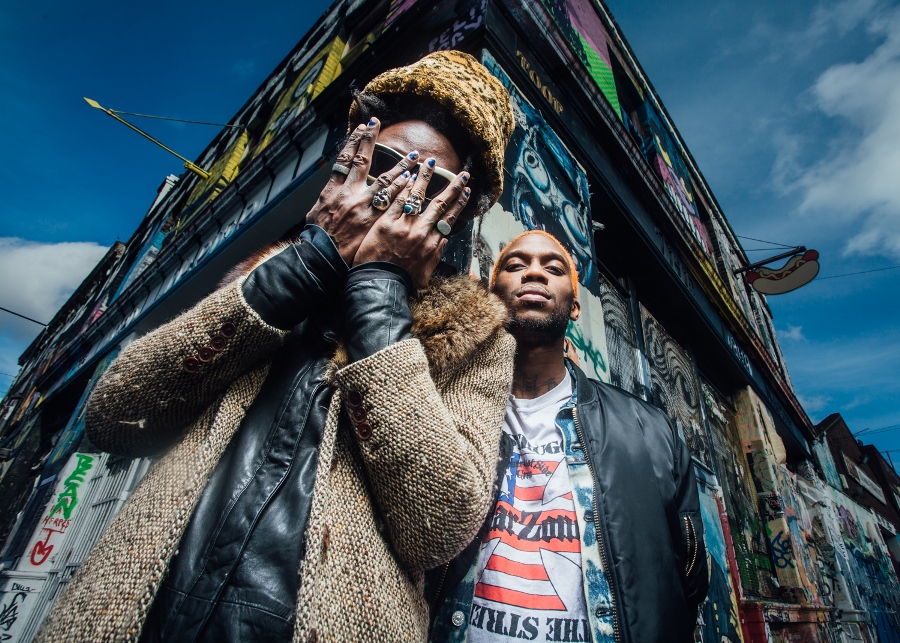 W: Do you ever wear earplugs?
A: I always wear earplugs. If there are occasions where I have forgotten them, I will go out and buy some or just find anything in my bag that I can stick in my ears!
W: Do you plan your portraits or are they spontaneous?
A: It's a mixture. Sometimes you are given a specific brief or you have to see what happens on the day. I will always try to think of some ideas beforehand, and whoever the artist might be, I'll listen to their music and look at their previous photo shoots. It also helps to be open to what the artist is like on the day, while responding to the challenges of the location.
Portrait photography involves technical lighting skills, but it's also about communication and bringing your own energy to a shoot. If you tell someone to do something that they wouldn't normally do, it will show in the photos. It's all about getting the best out of someone by letting them be themselves.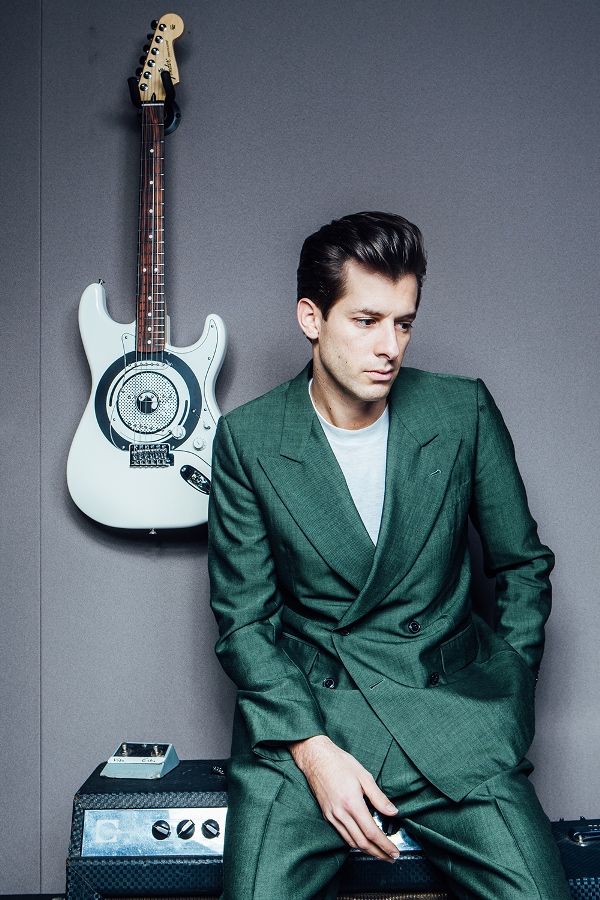 W: What kinds of lights and modifiers do you use on location?
A: I'm a big fan of the Profoto B1. On editorial jobs, I often have to shoot in locations where power isn't readily available – to be free of plugs is important.
Time can be limited too, but the B1's streamlined design means it can be out of the box and ready to shoot in 30 seconds. It packs a decent amount of power, has a great recycle rate and the high-speed sync is very welcome (especially when dealing with strong daylight).
In terms of modifiers, Profoto's Octa softboxes are great for lighting multiple people. I also use the brand's collapsible beauty dish; it's light, packs down well and produces a great, strong light that suits a lot of the musicians I work with.
W: You have a band portrait where you are throwing paint into the frame. What is going on in that photograph?
A: It was for a group called Rat Attack. They were a local band, which I photographed while I was still at college. I sold the idea to them and ended up chucking paint at them for about half an hour to get that photo!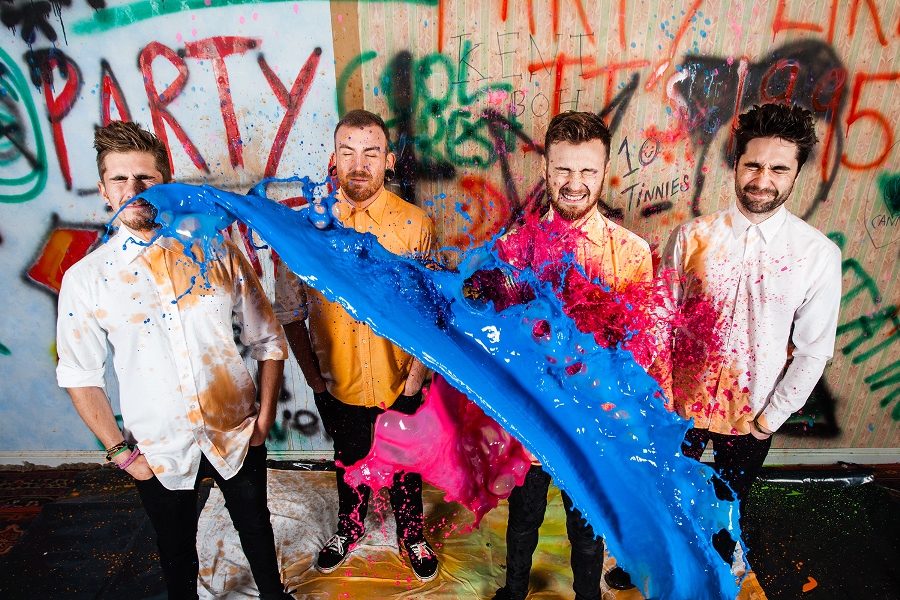 W: Have you ever got to meet a sitter that you really admire as an artist and did their personality surprise you?
A: I did a really cool project for Converse called Rubber Tracks, where they hired out a studio for a couple of weeks, making the time available for up and coming bands. We had a residency at Abbey Road, which was amazing. I was star struck to be in the same studio that The Beatles, Pink Floyd and loads of incredible artists had recorded in. Marky Ramone came by one day, who is one of the last surviving Ramones. I was like, No way!
Frank Carter from a band called Gallows used to terrify me when I photographed him live. I was always expecting him to jump the barrier and break my camera! But, I worked with him a couple of months ago and he was a really mellow guy. That's often the case – people who are wild on stage are calmer in person.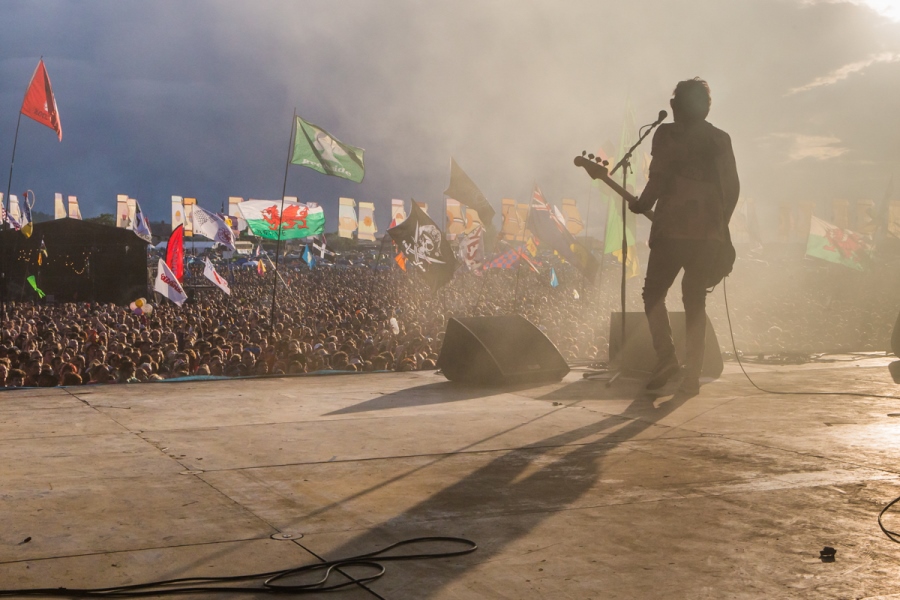 W: What are the advantages of renting from Calumet?
A: The process is really straightforward and renting allows me to get what I need, when I need it. It's great to be able to change up my kit too. I noticed that you have the Sigma Art Lens series in, for example. I already own the 35mm, so I gave the 50mm a go.
If I'm doing a press shoot for a band and there's that bit more budget available, then I'll shoot with your medium format Pentax range. It's cool to have that level of imagery in my portfolio, without buying the equipment.
See more of Andy's images on Instagram, Twitter and his website.
About the Author
Luke Das is a portrait photographer specialising in the performing arts. See more at his website: lukedasphotography.net.
Related articles