When Ben Green set out for a walk to capture the sunrise, he didn't expect to grab an image that would make it onto BBC News. He tells us the story…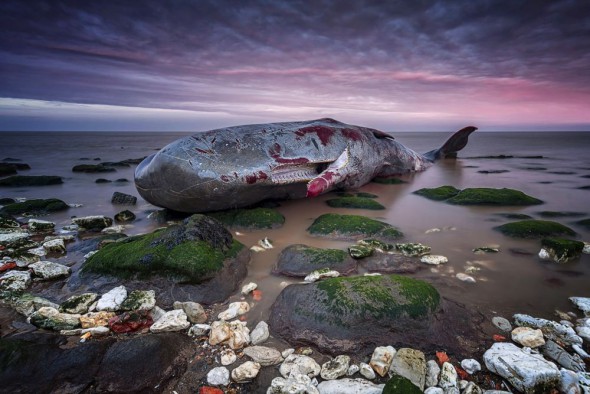 By Ben Green
You were probably aware of the grim news from last week involving several young sperm whales becoming beached on the coast in Lincolnshire and Norfolk.
The haunting, compelling image above was captured by photographer Ben Green, in the early hours before the crowds descended upon the beach in the Norfolk town of Hunstanton.
Read on as he tells us the story of that strange, surreal morning…
On discovering the whale
"I completely chanced upon it, which I think probably made it a bit more shocking. I went down to shoot the rocks underneath the cliffs there, because I'd checked the night before and the tide was suitable. So I went down, parked up, and walked down to the beach, and in the distance I could see what I thought was a big black rock. My first instinct was actually: 'That rock looks like a whale', though obviously I presumed it wasn't
"As I got closer to it, it became evident that it was a beached whale. It was pretty shocking really. There was no one else down there at the time, so I rang the police – I didn't really know what else to do. They told me a PCSO was on the way down, and they had some security guards on the way as well to protect it. People try to hack things off whale corpses apparently – the teeth in particular are quite sought after."
On taking the shot
"I got the shot pretty much straight away because the sunrise was really good, with a nice bit of pink in the sky. After about half an hour the crowds started forming, and you had people start taking selfies with it. There were there were a lot of locals down by it, and I think they were quite saddened and it obviously affected them quite a bit. They'd seen it the night before struggling out in the sea, and they felt an emotional attachment to it."
"For me the challenge was how to capture something so emotive, but capture it tastefully and not just be there taking advantage of the situation. For the first five minutes there was a real adrenaline pumping round my body as I was thinking "Oh my god, this is once in a lifetime." However, once I'd actually taken the shot, I stopped doing what I was doing and spent the next forty five minutes chatting to the locals who had turned up and knew the story of what had happened to the whale the night before. There was a real sombre atmosphere."
"I wanted to get the right angle to try and show the full length of the whale itself, and all the scuff marks and the blood, but without glorifying it."
"It is a pretty haunting image. I got an emotional attachment to it, seeing something so big and mighty washed up on the beach looking so helpless. And that soon turned to thoughts of what struggles it might have had before it finally died. That's when it really hit me."
On the reaction
"I've got a massive soft spot for animals. I always get quite emotionally attached to nature issues or animal issues, so to see something like this was pretty shocking. It actually made me go and research more about whales. Hopefully it'll heighten awareness of environmental issues – I think Norfolk has really taken an interest in this. I've posted this on the Norfolk countryside Facebook page and I think there's been about 200 responses, of which about 195 were positive."
"I can understand why for some people people it is a sensitive issue, and some people are more sensitive to these sort of images than others. They're not everyone's cup of tea, I can understand that. It's been largely well received though – the BBC even used it on their website."
"Not all photography is going to be a golden sunrise or sunset, it's not all going to be fluffy or woolly shots. For me it's about documenting this event, and documenting it in a way that people can relate to. A lot of people have bought into it and can feel an emotional connection to it in the same way I did."
The kit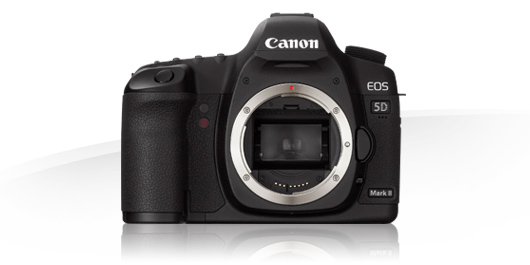 Ben used a Canon EOS 5D Mark II, a Canon EF 16-35mm f4 L IS USM Lens, a Lee Filters 0.9 ND grad, soft grad and polariser.
About the Photographer
Ben Green is a landscape and travel photographer based in Norfolk. Follow him on Instagram at @bengreenphotography and see more athis website.
Related articles